Time as a Student Prompt - If you get the chance to get back to high school, what will you do differently?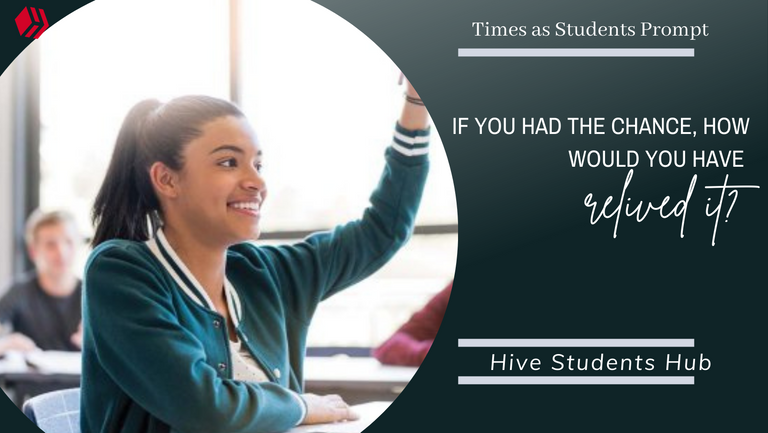 Hello, lovely people of the ecosystem. Thanks to everyone who showed interest in the ended week's prompt. We are grateful to you for always showing interest and sharing your best with us. We are changing the name to "Time as a Student Prompt" I hope you love the name too.
This week is a great one and we are coming up with a wonderful topic. We all have attended school for basic level till today where ever we are. We have studied and done things that passed through our eyes as memories every day. This brings us to this week's Times in School prompt, which is, if you get the chance to get back to high school, what will you do differently?
School is for everyone. Somewhere timid in school. They left out opportunities that could have helped them. The ideas they threw away and other things. Today is the time to share those memories with the ecosystem to see if you get the chance to relive your life in Senior High school how would it be? Let us know how the old one was and the new one so that everyone can contrast that to get a clearer picture of why you are reliving it that way. We expect the best as always.
Rules:
The number of words should be at least 300
Plagiarism isn't accepted and posts will be muted.
Images that aren't yours should be appropriately sourced.
Use #prompt-relive and #highschool as your first tags.
We are hoping they read the best and learn from this prompt. curation isn't guaranteed but the best engaging and good post might get the chance to be curated. Let's get engaging as we await the posts with pleasure. Thank you as always.
---
---