Shaken not stirred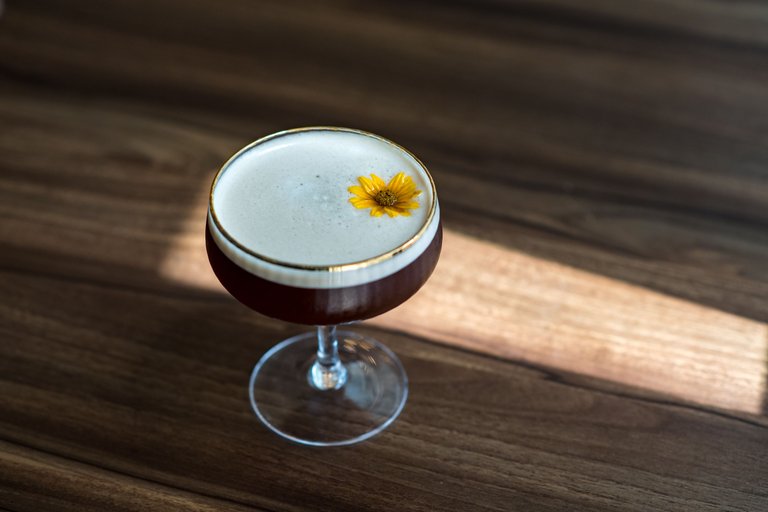 Every time someone mentions the word "Martini", I just remember the dialogue from James Bond movie that's "Just a drink. A martini, shaken not stirred."
And I was expecting a clear drink on the table just like the one in the movies. But notice the bartender had different plans. So he ended up doing an Espresso Martini.
It was a coffee cocktail made with made with Espresso, Vodka and Kahlua. And topped with a cute marigold rather than coffee beans.
I would have loved to drink it if it was a mocktail. But I'm pretty sure the cocktail lovers find this very interesting.
Here are some shots of the drink: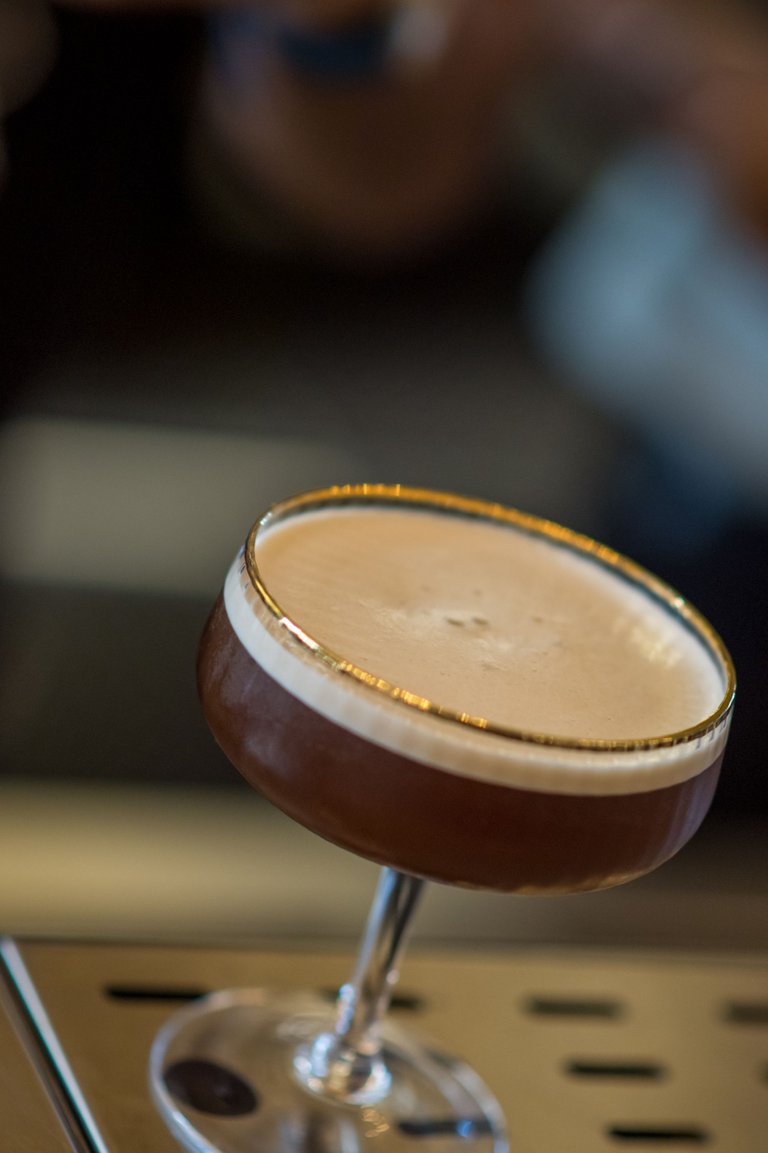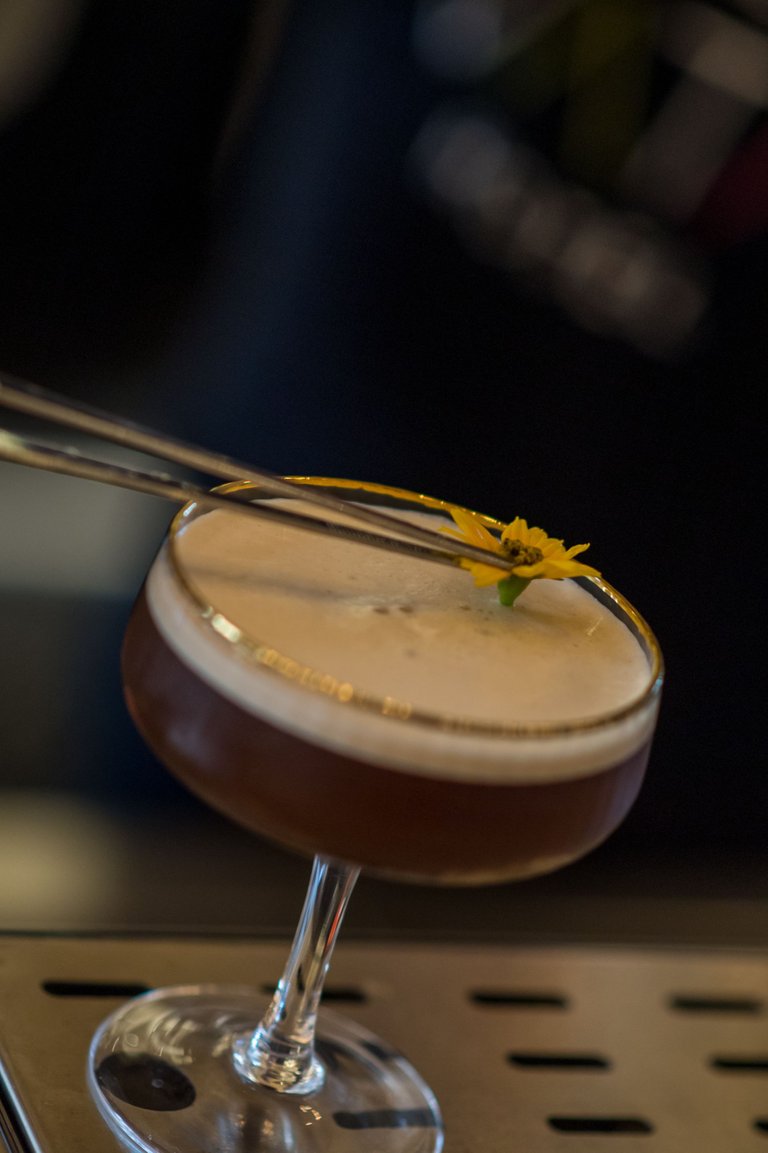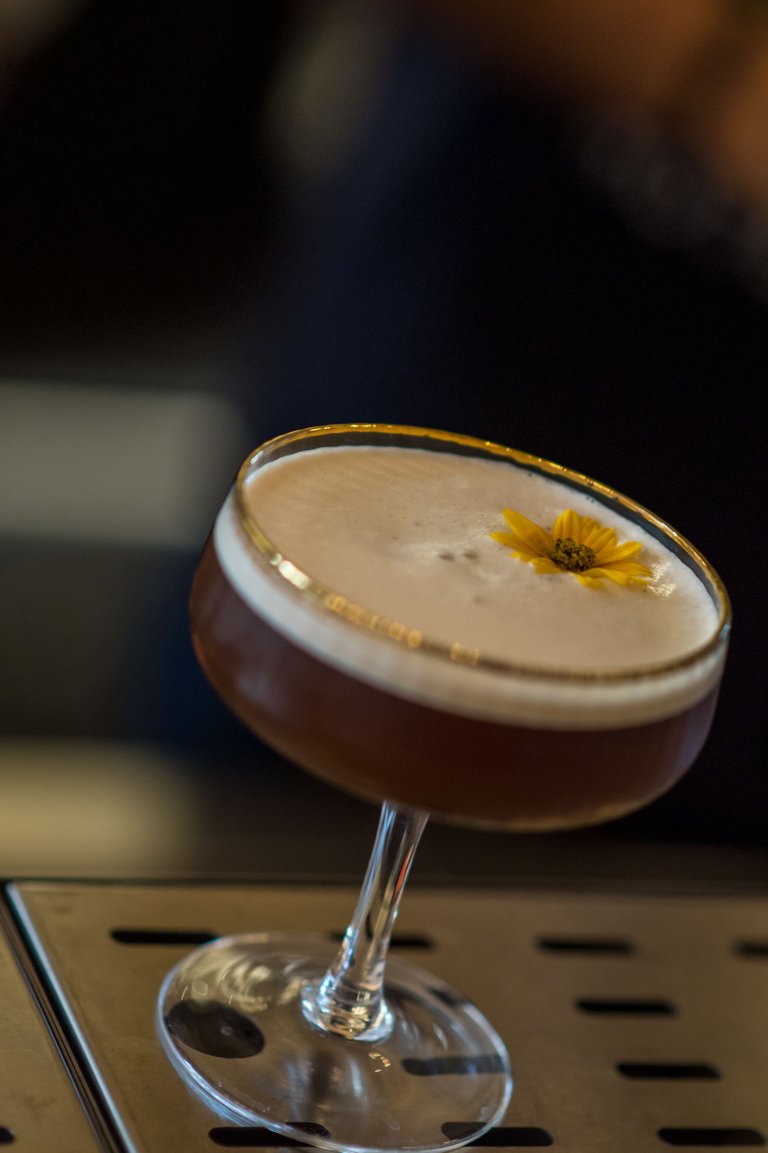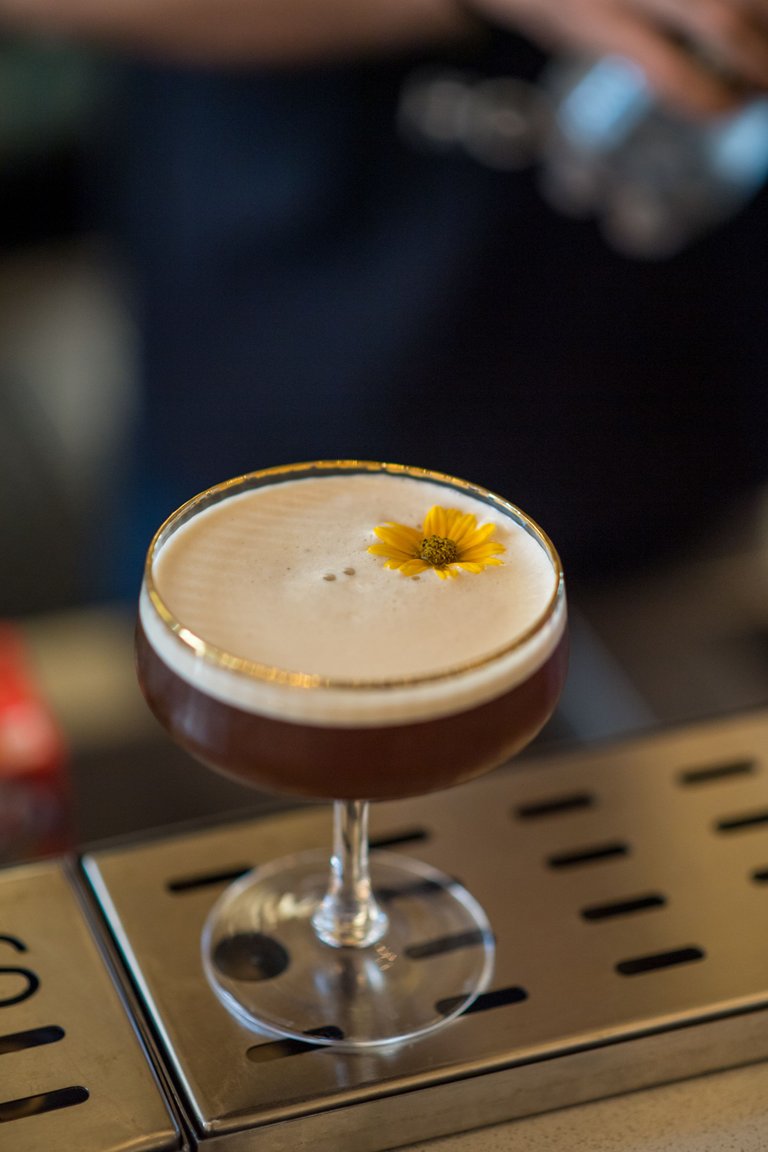 ---
---