Waffee Street Waffle!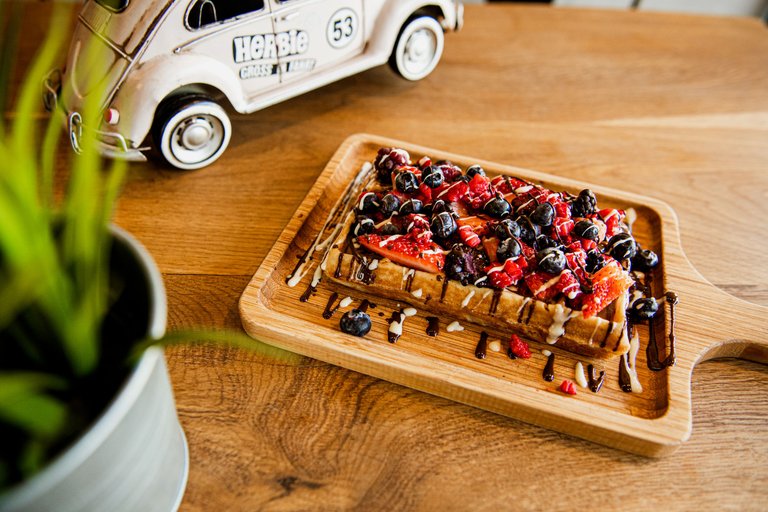 So I had been to this cafe to meet my friend who basically handles the social media account for the cafe. She had to shoot a video of the making of this fruity waffle and since I was carrying my camera I couldn't resist myself from shooting some pictures. I did share the pictures with her later so that she can use them for the page. In return I was given a coffee free and obviously we got to eat this waffle 😂
Today will try explaining the shots. I''m very bad at writing and being active but thanks to @castleberry, I am trying!
So the first shot was a simple ingredients to be used shot.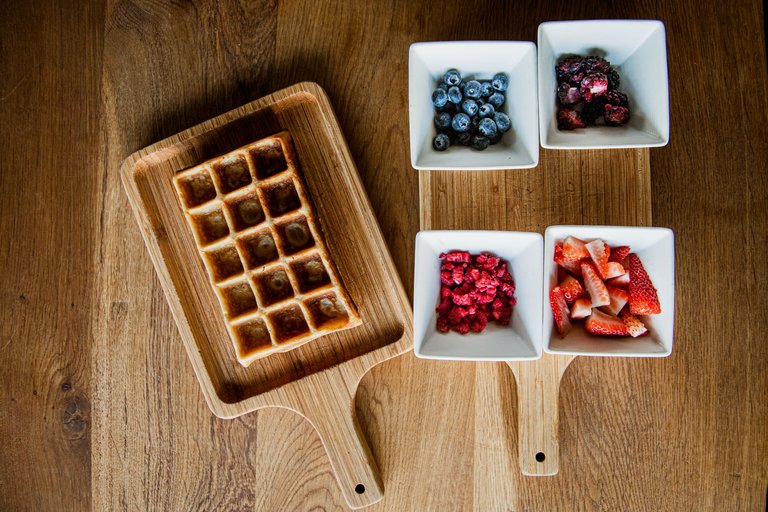 He started by placing the waffle on the plate and topping it with some chocolate sauce followed by more chocolate and some cream sauce.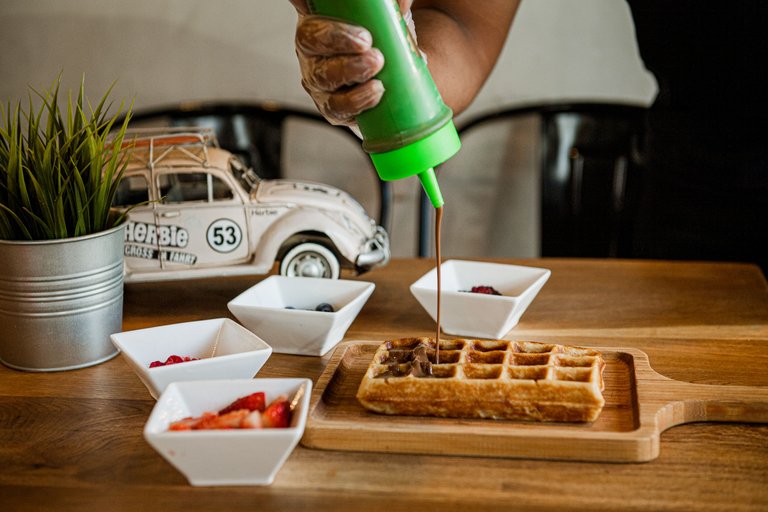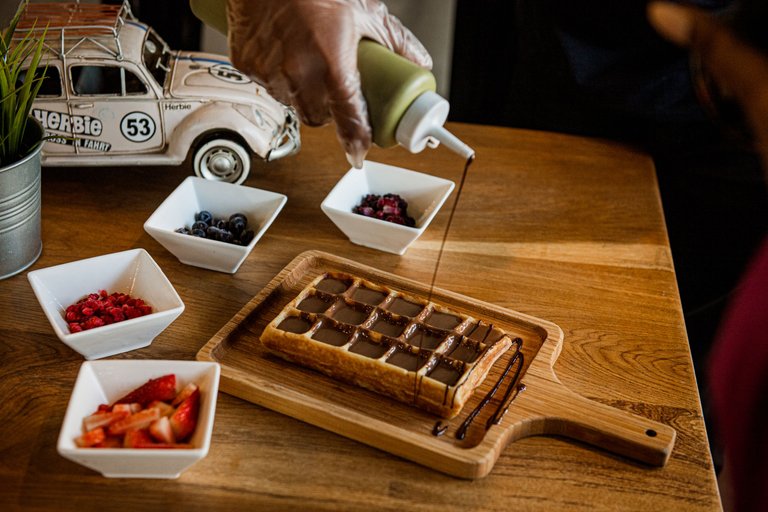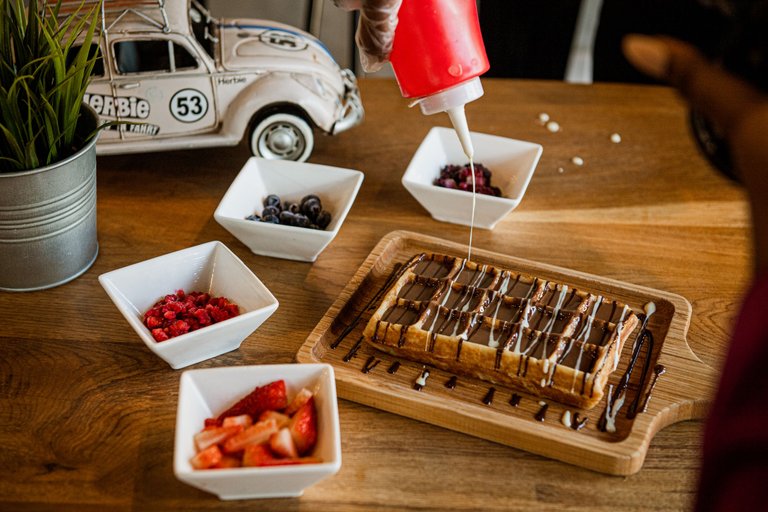 After that he topped it with strawberries, raspberries, blueberries and one more berry.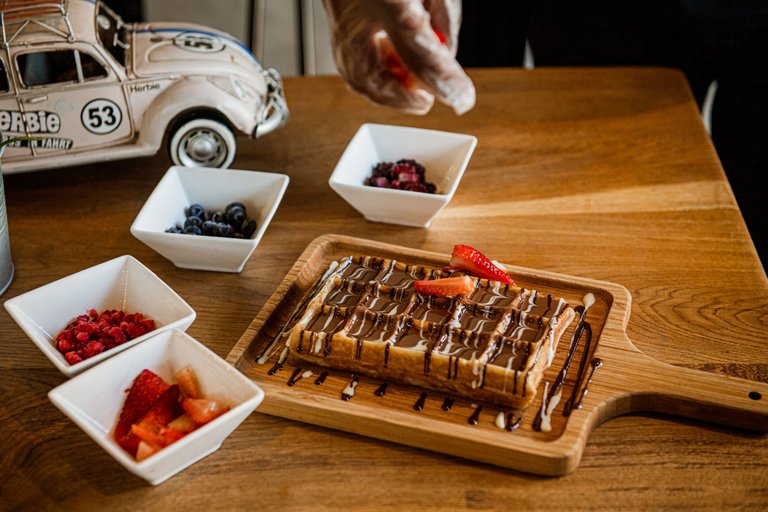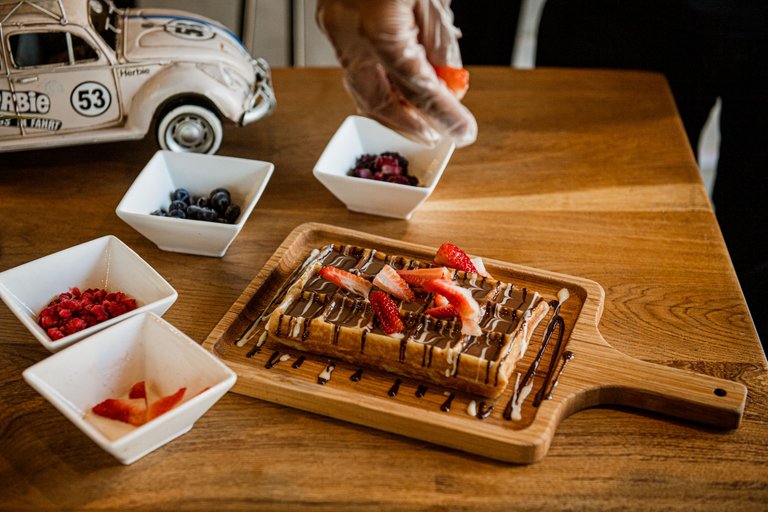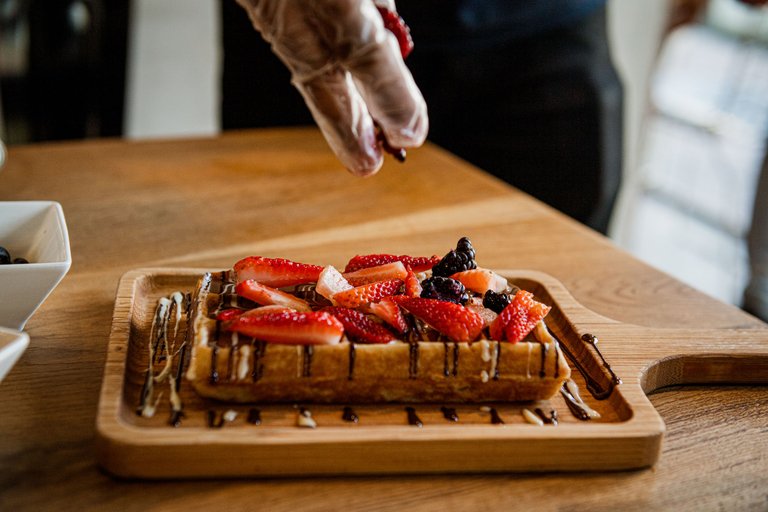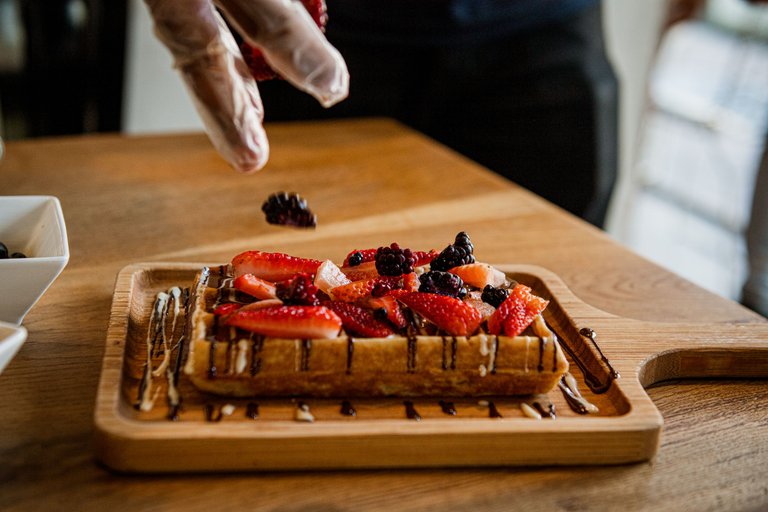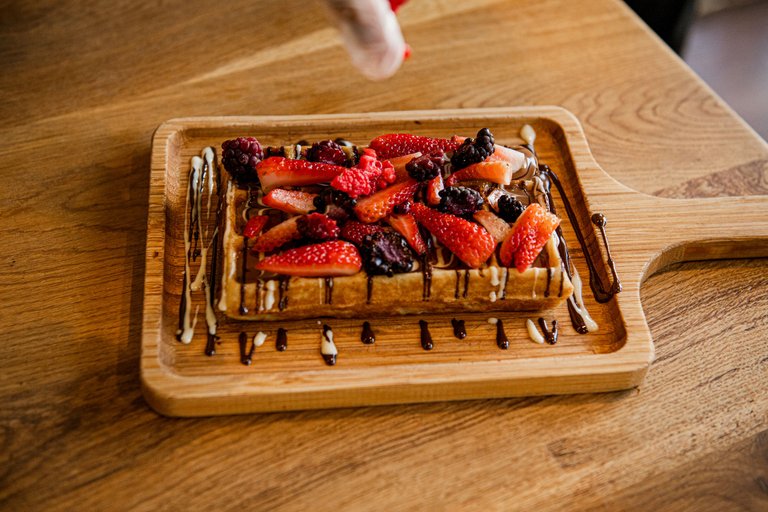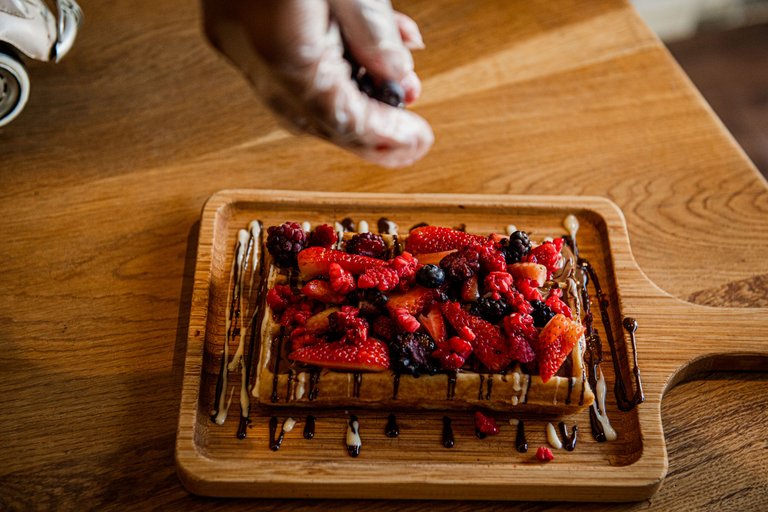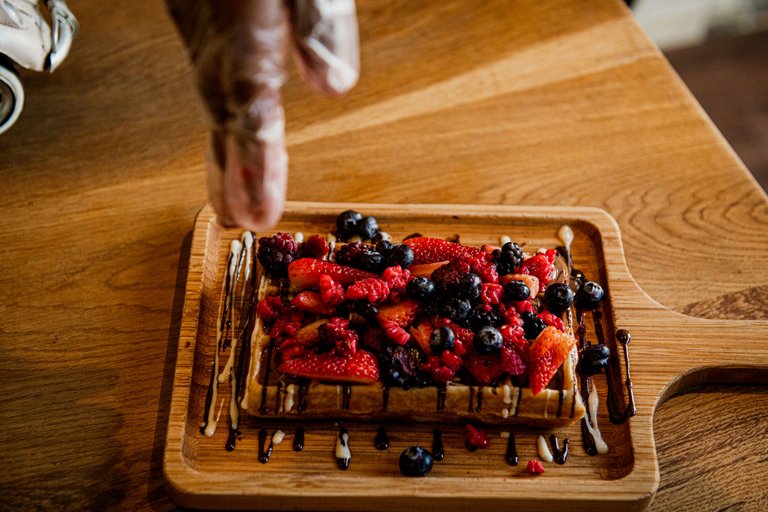 He again poured chocolate sauce on top for decoration. I missed that shot because my friend came in the way to take a video and since it was her shoot I just moved aside. But then took the final shot of the waffle.
Obviously played a little with the angles.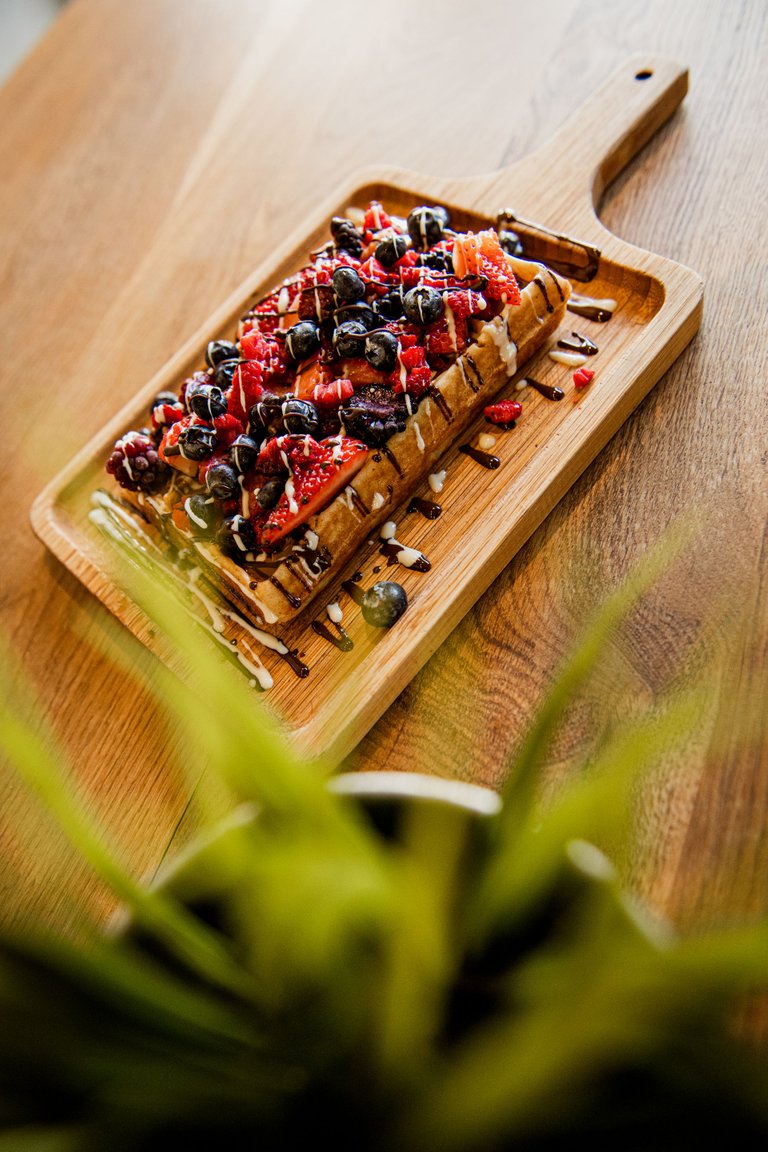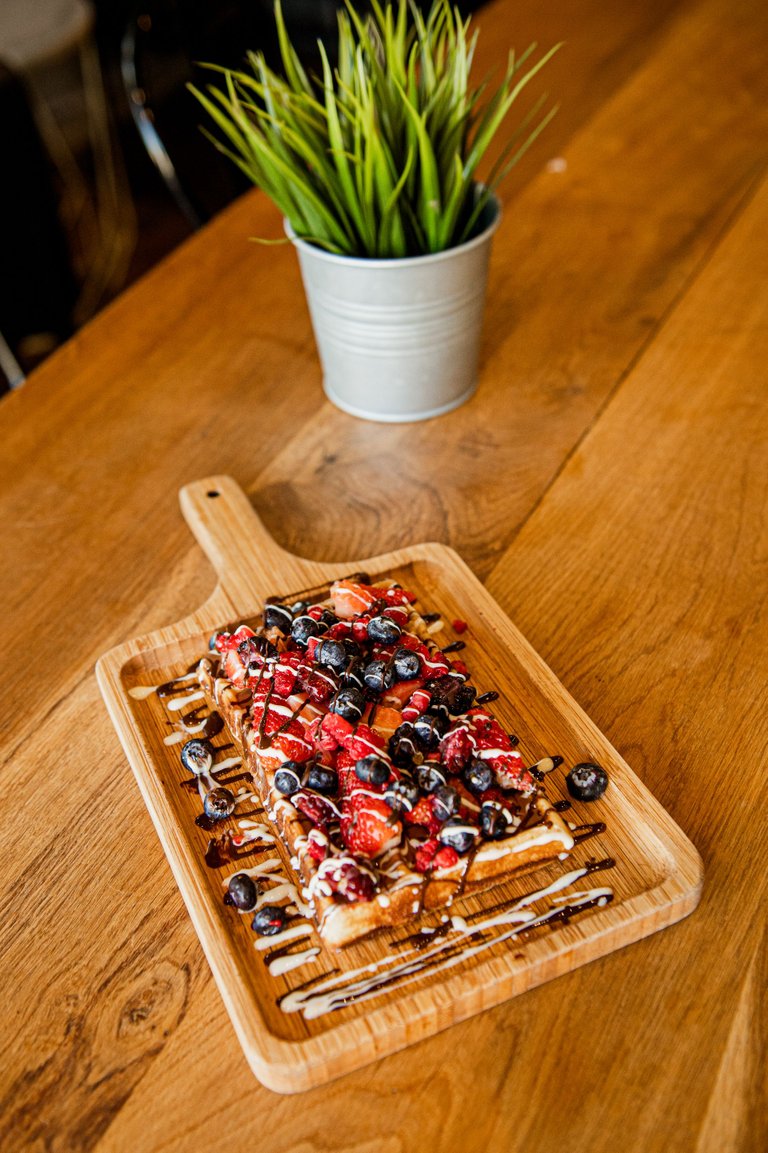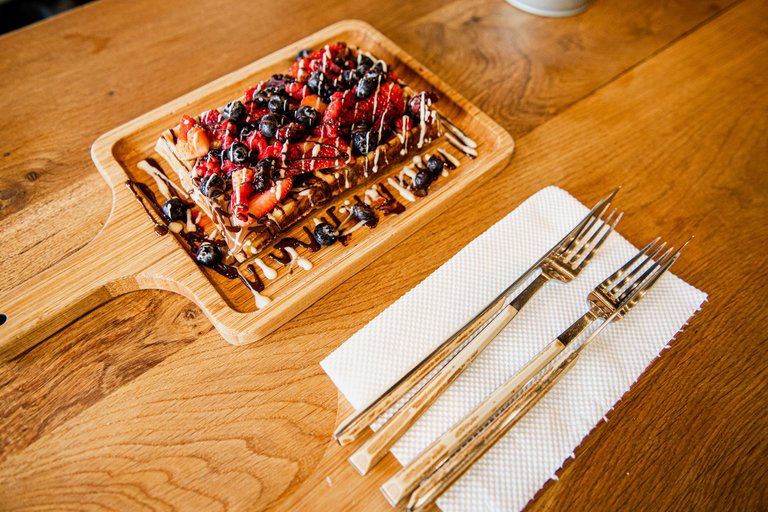 Took some cutting of the waffle to eat shots at the end and then kept the camera aside and sat to eat.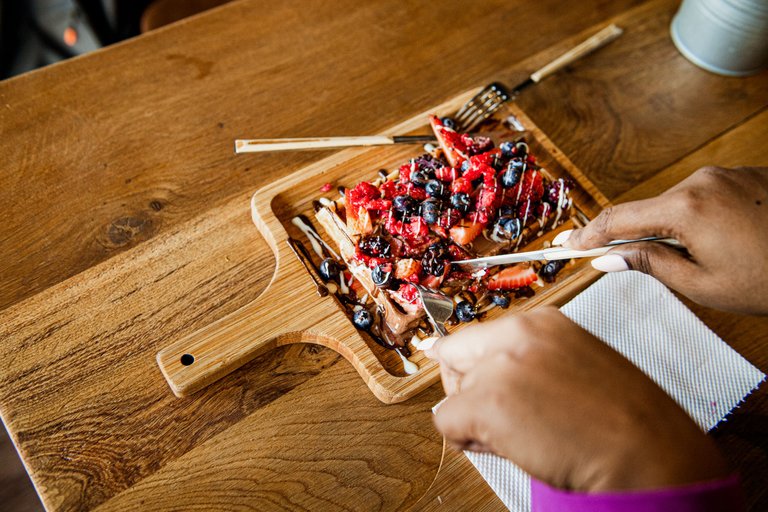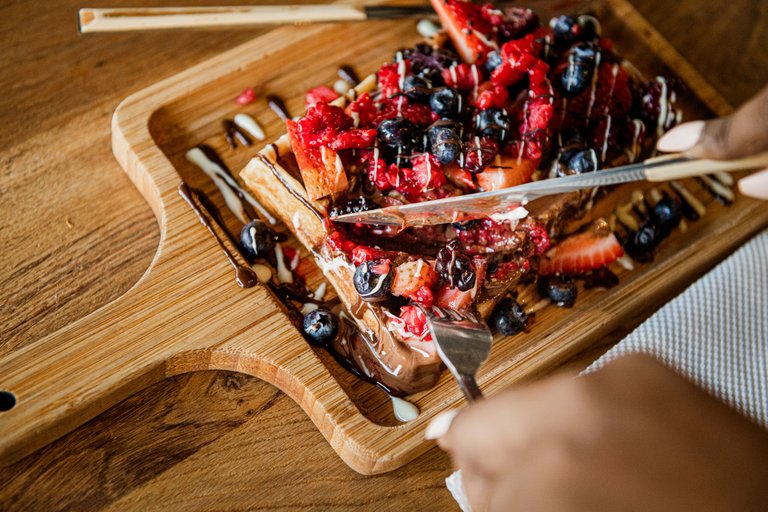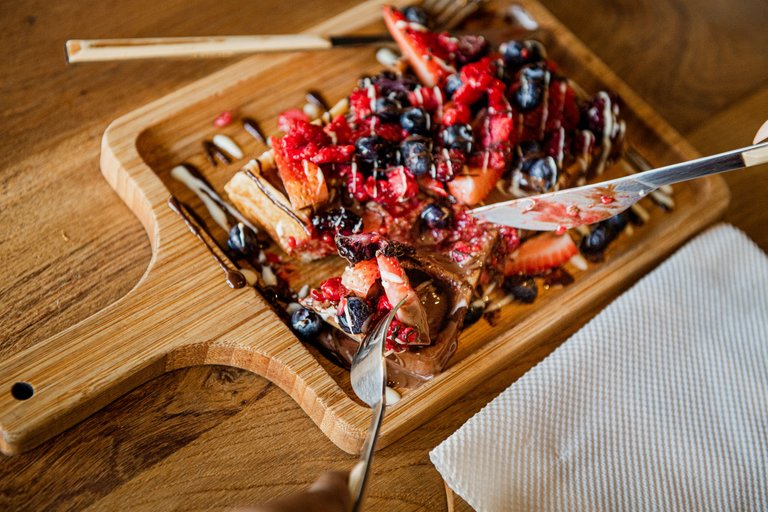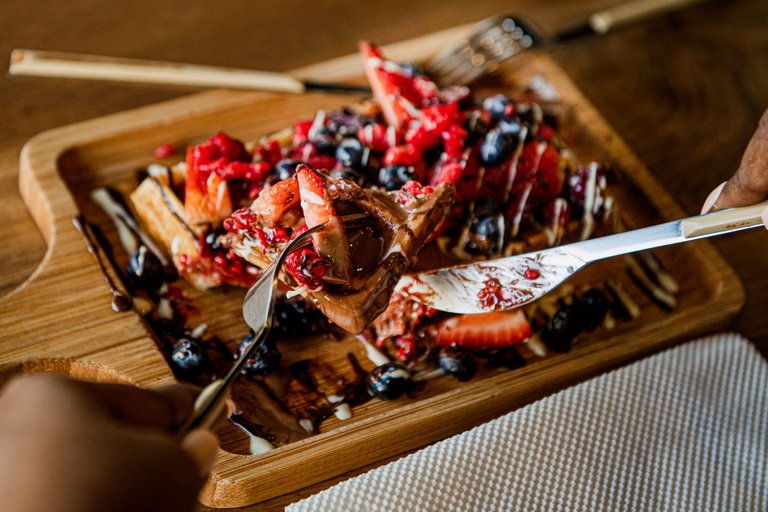 The props I used for the shoot were items that were around the cafe! Hope I did justice to the post with the writing skills I have 😃
---
---