Show Me A Photo Contest Round #74 in Feathered Friends community
Blessings to all Hivers friends, once again participating with the Feathered Friends community and their weekly contests in issue #74 with the theme "Family Portrait" and thanking
@nelinoeva
for the opportunity.
Bendiciones para todos los amigos Hivers, de nuevo participando con la comunidad Feathered Friends y sus concursos semanales el número #74 con el tema "Family Portrait" y agradeciendo a @nelinoeva por la oportunidad.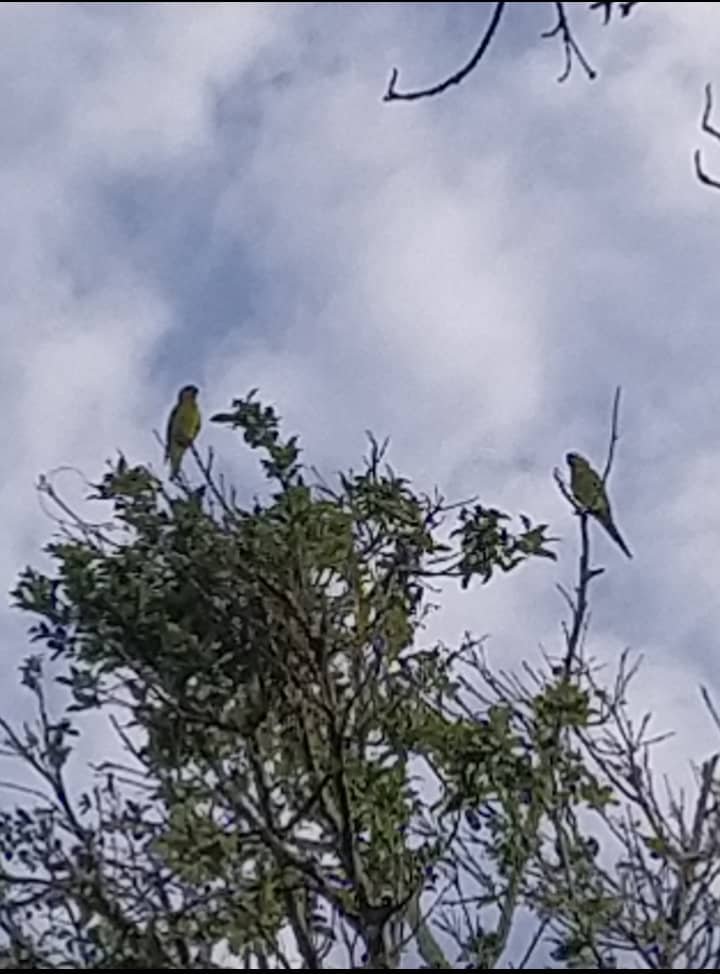 This week that I went to work I got up very early to go to it and just along the way I always saw, let's say, a couple of very noisy parakeets as is their custom, you can also see in the photographs that I show you we went through various climates for a few days with a lot of sun and others with a rainy climate. They perched on trees which have many dry branches and I really don't know why they did it since there are others much more leafy and with some fruits but they prefer to perch on those branches or it may be possible that they have a nest and want to be close.
Esta semana que fuí a trabajar me levantaba muy temprano para ir al mismo y justo por el camino siempre veía digamos a una pareja de periquitos muy bulleros cómo es su costumbre, además pueden ver en las fotografías que les muestro pasamos por varios climas unos días con mucho Sol y otros con un clima lluvioso. Se posaron en árboles los cuáles tienen muchas ramas secas y la verdad no se porque lo hacían puesto que hay otros mucho más frondosos y con algunos frutos pero prefieren posarse sobre esas ramas ó pueda ser posible que tengan algún nido y quieran estar cerca.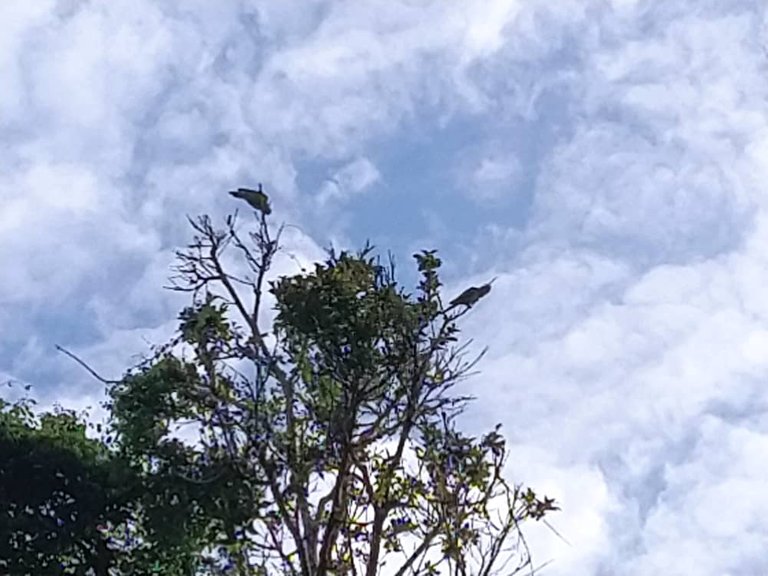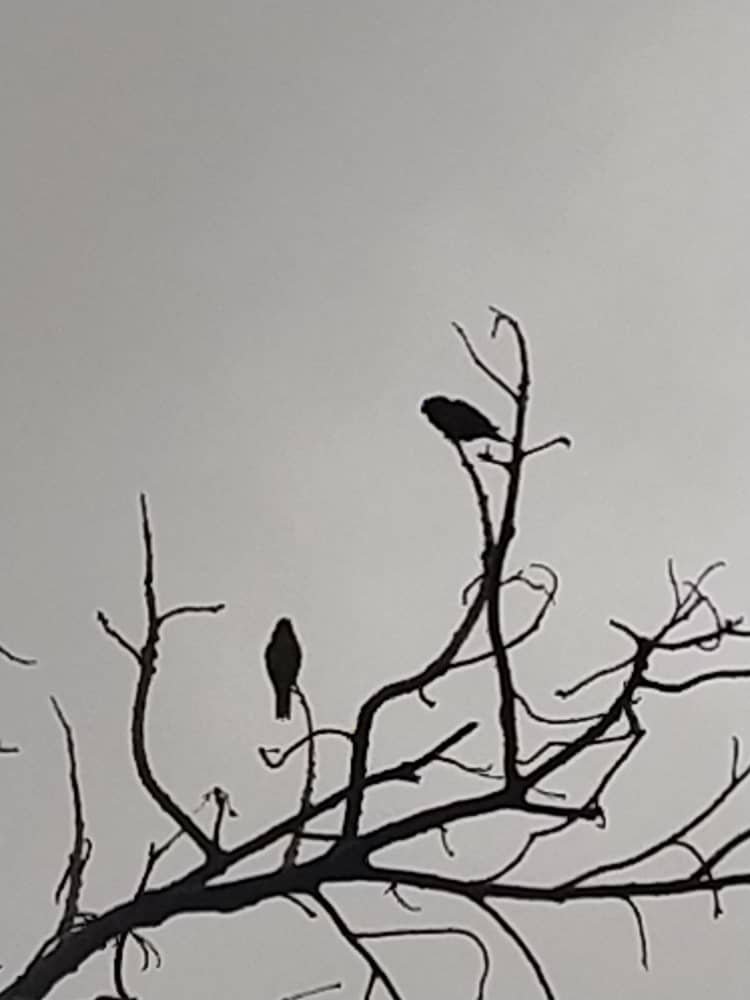 ---
---