Social Media Challenge! Jared Scar leaving scars!
Good day everyone and a happy new year to all!
How was everybody's year end party? In my case, I spent the day and night with my family last December 31, 2022 and served the church the next day and went to work as night shift. I am proudly saying we did not have a fire cracker incident. Anyway, let us go back to the Splinterlands world.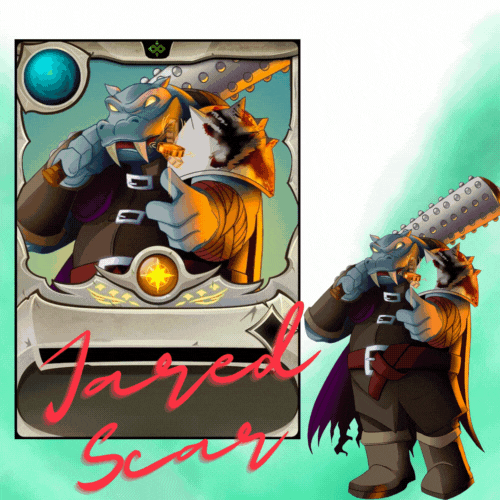 I would like to share with you a gladius card, Jared Scar. Most of the gladius packs have blood lust ability, and Jared Scar is one of them. At level II, it has true strike ability that means the enemy has no chance to evade the attack. At level III, piercing ability will be available and whatever melee attack is in excess that hits the shield will go directly to the health of the enemy.
I paired it with Tyrus Paladium to increase its defense and by the time the blood lust is activated, an add on to the existing shield would make him stronger and undefeated.
---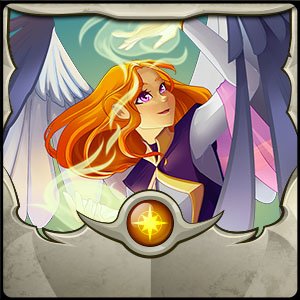 )
In this battle I used Adelade Brightwing as a second tank with a repair and flying ability.
Adelade Brightwing is a chaos legion life legendary card.
Repair restores some armor to the friendly Monster whose armor has taken the most damage.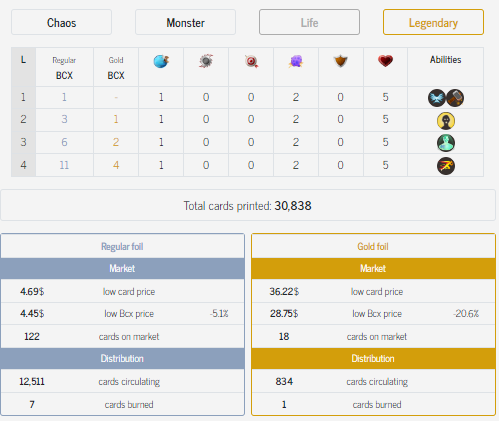 .........
Flying Ability has +25% chance of evading.
Resurrect is when a friendly Monster dies it is brought back to life with 1 Health. This ability can only trigger once per battle.
Immunity is immune to negative status effects.
Swiftness is all friendly Monsters have increased Speed.
As you can see, this card's gold foil amounts to $36.225. Having a card like this is a dream.
---
Jared Scar Battle with Sunkai Harvester
Sunkai Harvester is a chaos legion common card, but in this battle, I could show you why I appreciated this card.
I like his Reach ability. It may attack from the second position on the team.
Though he is a common card, his level 4 has higher melee attack and has increased speed and defense.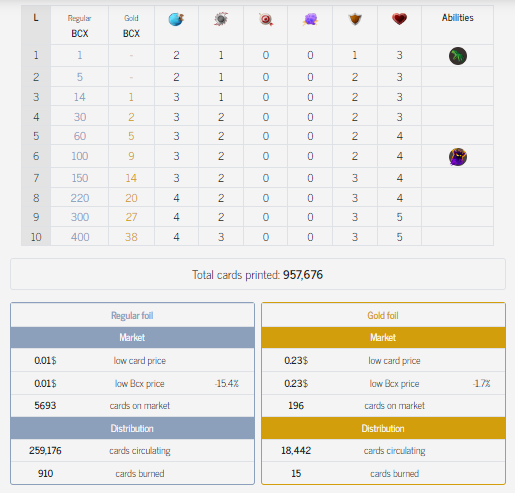 It is a very cheap card compared to other common cards and it is one of taken for granted card. 😓 Yet I hope, after this blog they might find it feasible for battles.
---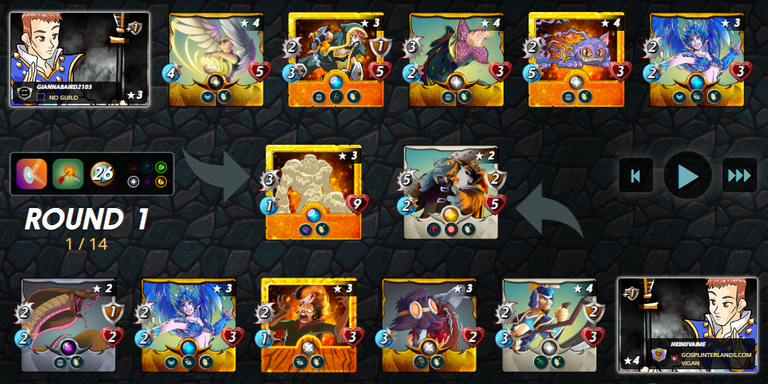 ROUND 1
The battle rules shown in the image made me choose melee attacks because it will be a disadvantage with the average mana offered. I also think the enemy will use melee attacks because of the ruleset. As what I have said earlier, I used Tyrus Paladium in this battle to increase the shield of my team and at the same time I utilized Scavo Hireling to repair the damages brought about by the enemy. Never did I thought that the enemy will use more of the sneak attacks and I wasn't prepared for it (slightly). Anyway, lets proceed to the game proper, at an early round my back tank, Uraeus was defeated by Silvershield Assasin with its double strike. Sunkai Harvester prepared the way for Jared Scar as he removed Clay Golem's shield, his attack was not enough to defeat the enemy's tank. I was lucky to have Celestial Harpy as the 2nd back tank because her flying ability made it difficuly for the enemy to hit her.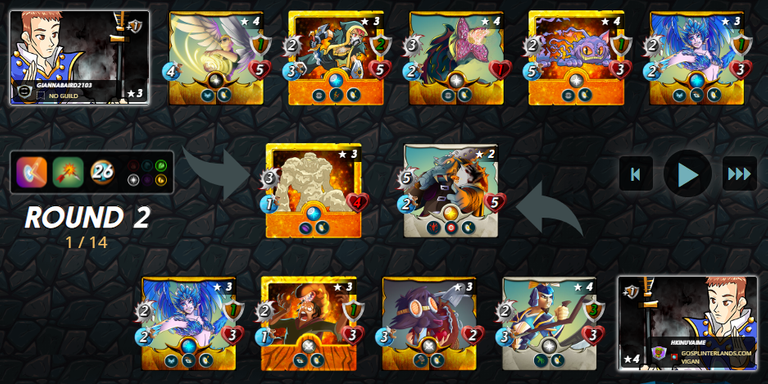 ROUND 2
Same scenario happened on the 1st round, Celestial Harpy was defeated by Silvershield Assasin. Sunkai Harvester might not have killed Clay Golem but Jared Scar activated its blood lust as he defeated Clay Golem. Now my Scavo Hireling was also defeated by the enemy's opportunistic ability and was rebounded by my Parasitic Growth by killing Stitch Leech.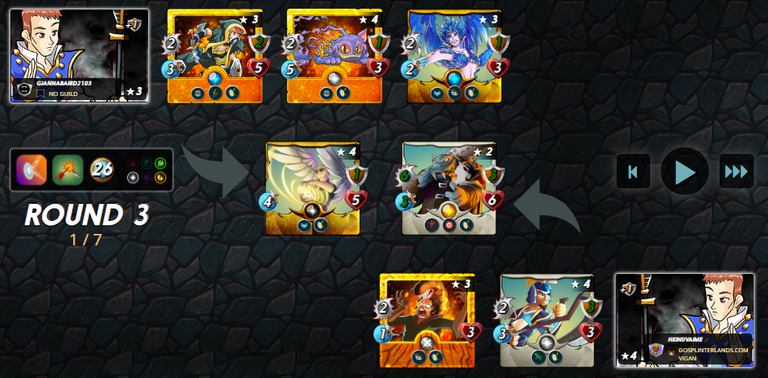 ROUND 3
Now, this round is 4 versus 3. Parasitic Growth was easily defeated by the enemy's sneak attacks and my Jared Scar's attack with 6 melees, just went to the shield of the enemy's tank, it was somehow a waste of attack.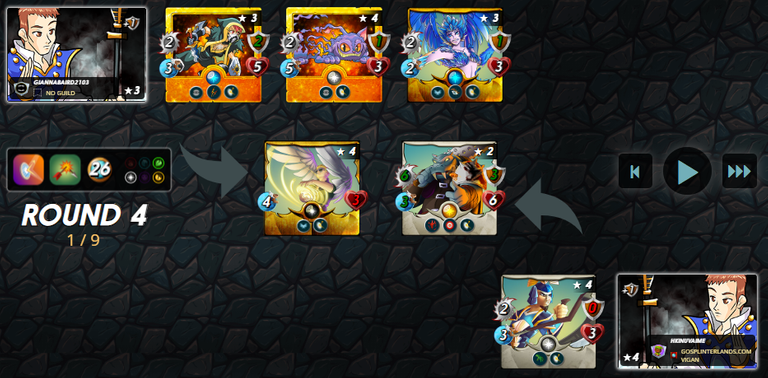 ROUND 4
Compared to the previous round, you can see the enemy is on his upperhand because he has more cards than mine. I was losing hope as Sunkai Harvester could not kill Pelacor Conjurer and Feral Spirit started to attack him. Gladly, Jared Scar defeated the tank and he activated his blood lust, giving him 4 shield that prevented him from Silvershield Assassin's double strike then Sunkai Harvester removed its shield but defeated by Celestial Harpy.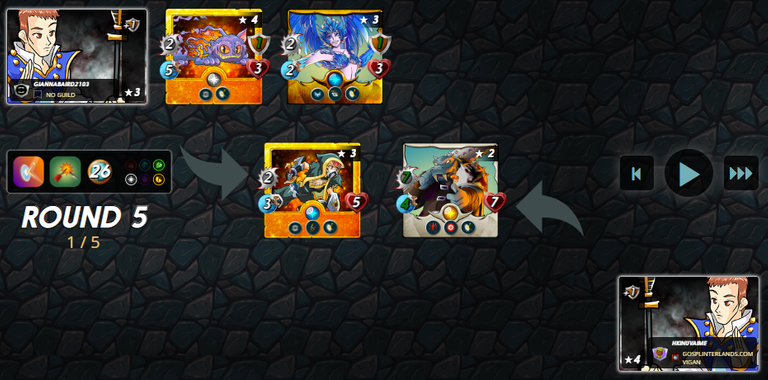 ROUND 5
This round obviously will end Silvershield Assassin's chances on winning. With blood lust of Jared Scar one hit will eventually damage the tank. His shield and speed made him a winning monster in this round.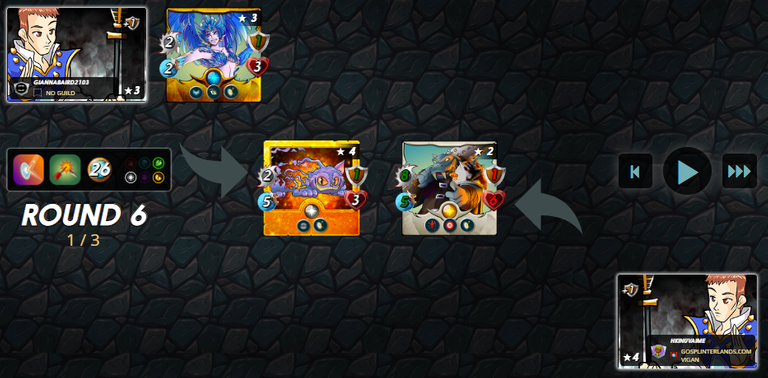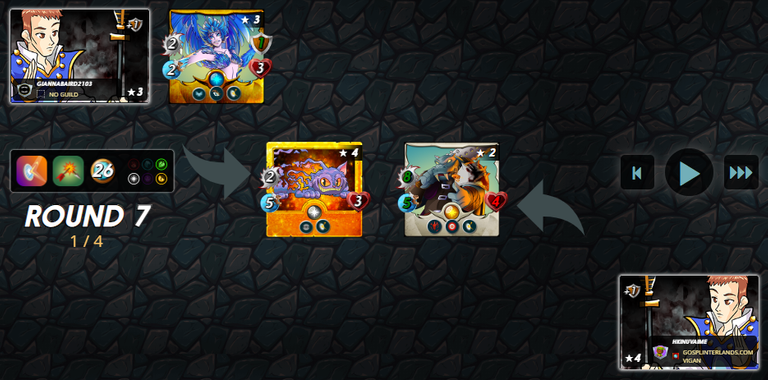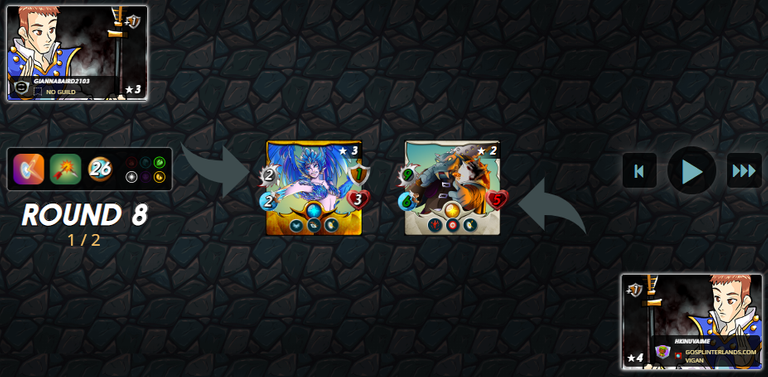 Though the enemy had plenty of cards since round 5, I never thought Jared Scar would win the battle, its like a group attacking the main character in a movie and here is Jared STAR. 🤣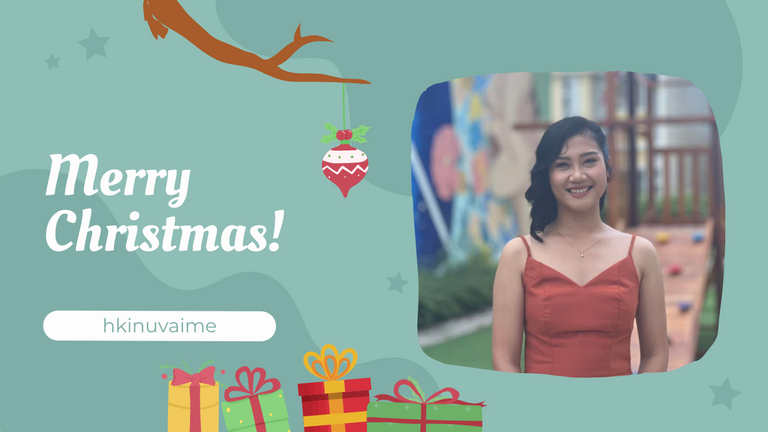 Have fun and spread good vibes!
What's up Hivers! How is your splinterlands gaming? If you happened to scroll here in my blog but don't have an account yet you can click this here , for the referral.

---
---