SPLINTERLANDS Social Media Challenge! Owned Axemaster!
WELCOME TO HKINUVAIME'S BLOG
What's up, guys? Another Splinterlands challenge another reward to receive!
I have been collecting cards and dark energy crystals thru this game, with very active community heads who provide these activities where I can artistically share my collection of rewards, not only to me but to every Splinterlands gamer.
I consider buying cards as my reward. It is fulfilling to have Axemaster and be part of my deck.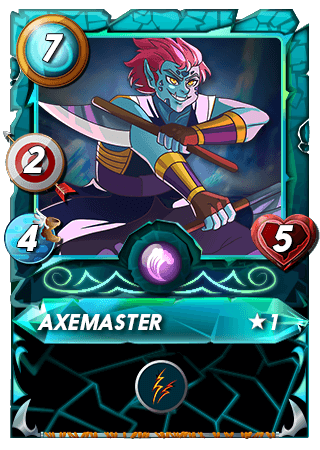 LORE:
The mysterious clan who call themselves Axemasters are perhaps the most peculiar group of people in the whole of ΛZMΛRÉ. They live under the moist ground in cave dwellings in the eastern thickets of the great Jungle, somewhere between the Palace of Eld and the treacherous tree known as Sligbough Oak. For many generations, they have protected the treasures of Eld from intruders, raiders, and even pirates who are unfamiliar with the legends of the curse. Some scholars claim that the Axemasters consider themselves the stewards and true owners of the treasures of Eld, but if you could get close enough to an Axemaster, they would tell you that they are merely protecting the people who would be foolish enough to touch the cursed treasure.

Genetically, Axemasters are a hybrid race called Meru that was created by merging Human and Mer (with a touch of Chaos magic) into amphibious creatures. Mer stories say that these demon offspring were ousted from Poseidar long ago, that they were not welcome anywhere under the water. As a result, they found the surface and made a home for their clan on the shores. In the years since, the clan has continued to migrate further and further from the water, where their Mer enemies are plentiful.


Why did I choose to buy Axemaster?
I may be looking petty before you guys but there was plenty of challenges I had that I could not beat the Kelya Frendul deck because they always had Axemaster. I was thinking, I could not beat Axemaster why not adopt their tactics and join their army?🤣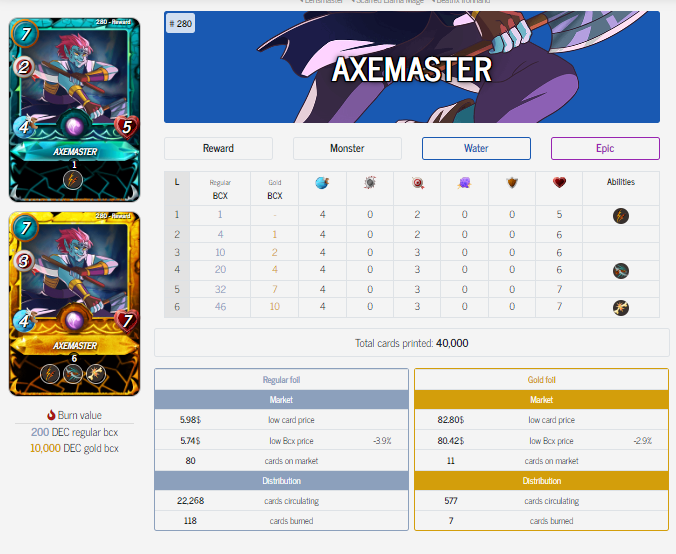 Axemaster's abilities
Level 1: Double Strike - Monster's health each round.
Level 4: Close Range - Can perform ranged attacks from the first position
Level 6: Cripple - Each time an enemy is hit by a Monster with Cripple it loses one max health.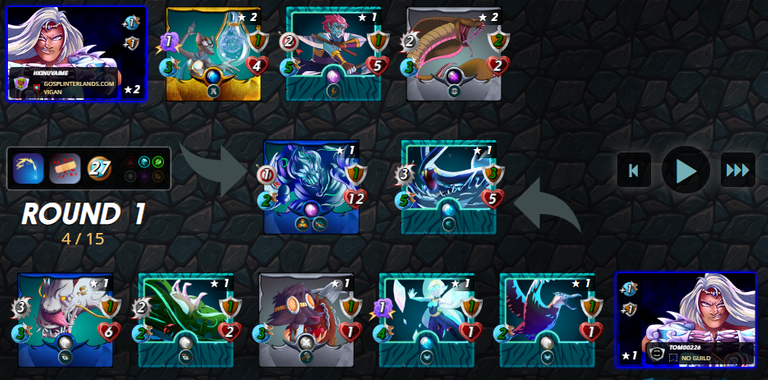 Battle rule set was no healing and magic goes directly to the shield. I used Kelya Frendul as my summoner because it is my protection in case my enemy uses magic, I just had a leap of faith to just increase my shield with Venari Bonesmith for protection against magic attacks. In this round, every attack of Axemaster was a miss. Because the enemy's tank has a dodge ability, he had a chance to keep avoiding my attacks. I find it best to put Wavebrood as my tank, due to his high health and redirection of attacks, thus giving my other monsters the to stay in the game.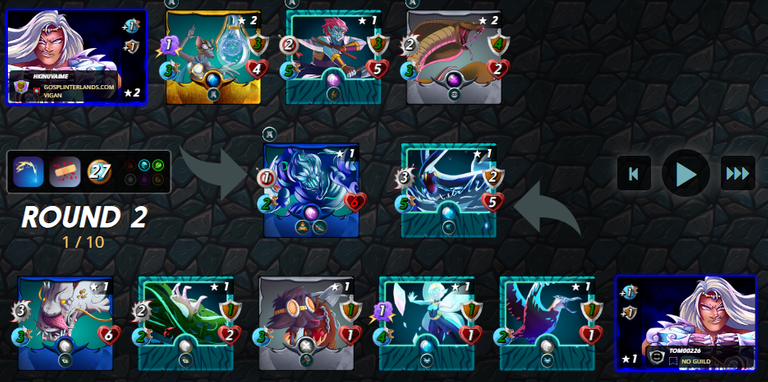 Now, the second round started and Axemaster has already hits his targets, even Serpent of Eld could not swerve his attacks. The enemy was wise to put Scavo Hireling to replenish his team's shield, especially of his tank.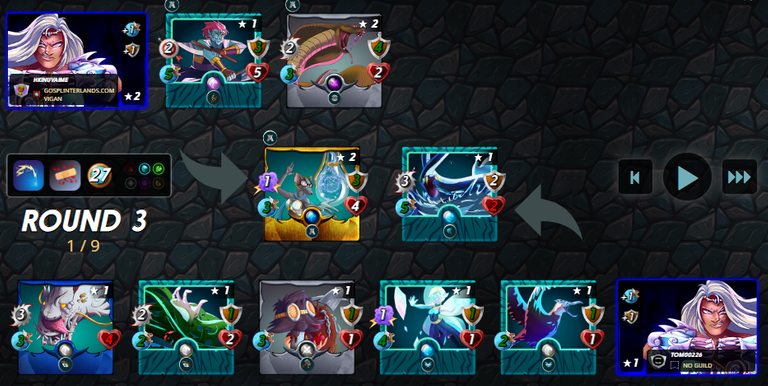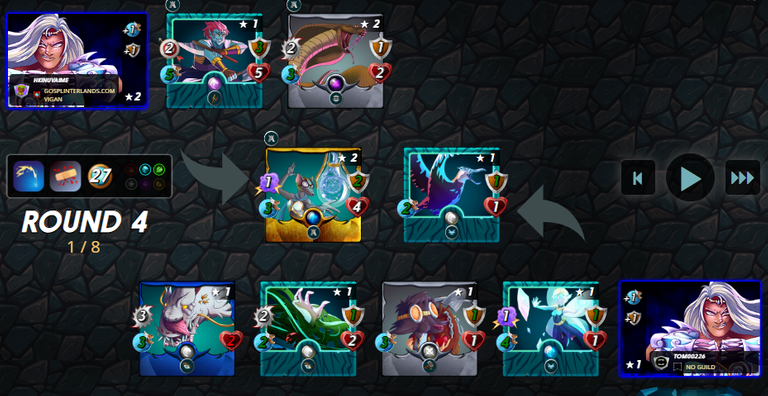 Now, round 3 and 4. Every tanks of both teams are already down, leaving my Venari Bonesmith as my tank. With the same flow of attacks, slowly my enemy has decreased their team. My Ureaus has done his job perfectly by dealing with Deeplurker silently.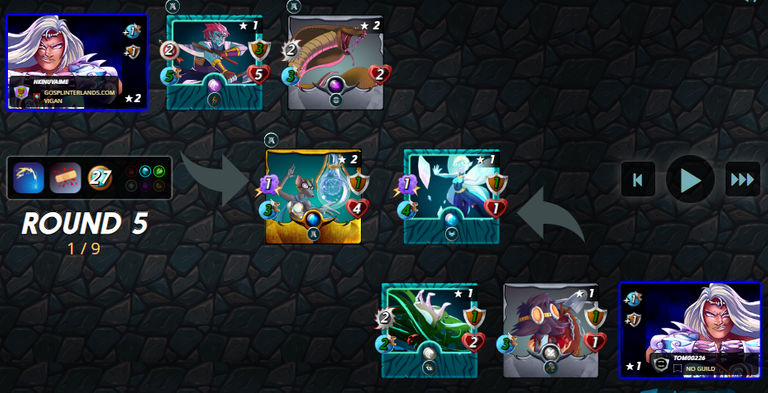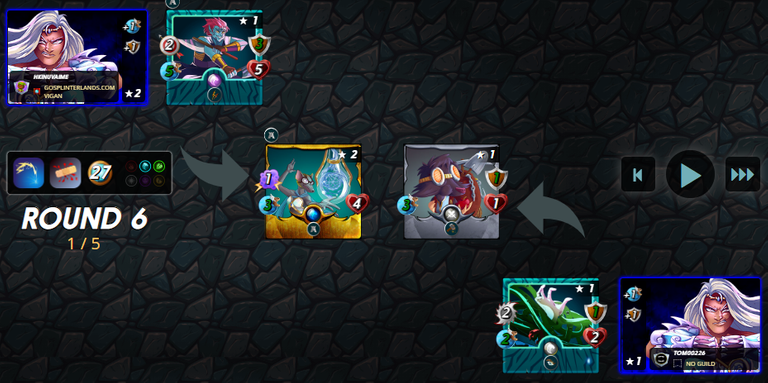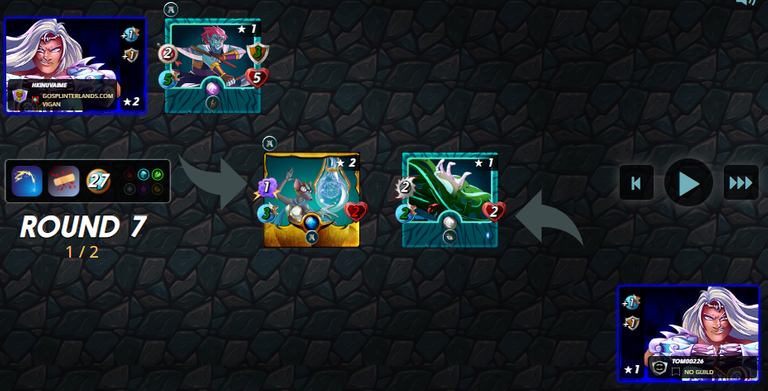 With my Axemaster's double strike, despite Scavo Hireling makes it difficult for me, I still won the game. Slowly but surely.😊

Sharing to everyone to join the Splinterlands community and together we'll enjoy the ride!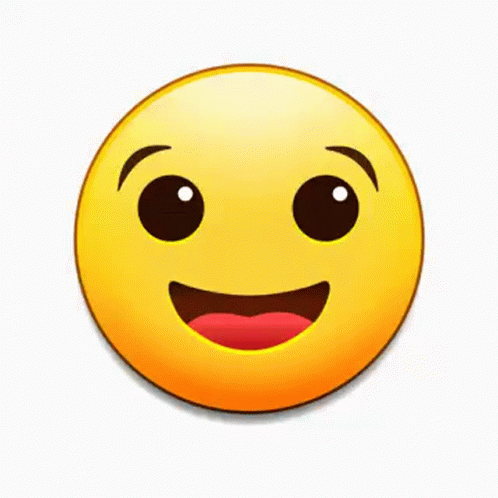 Looking for signs if you'd like to join us? This is the sign!!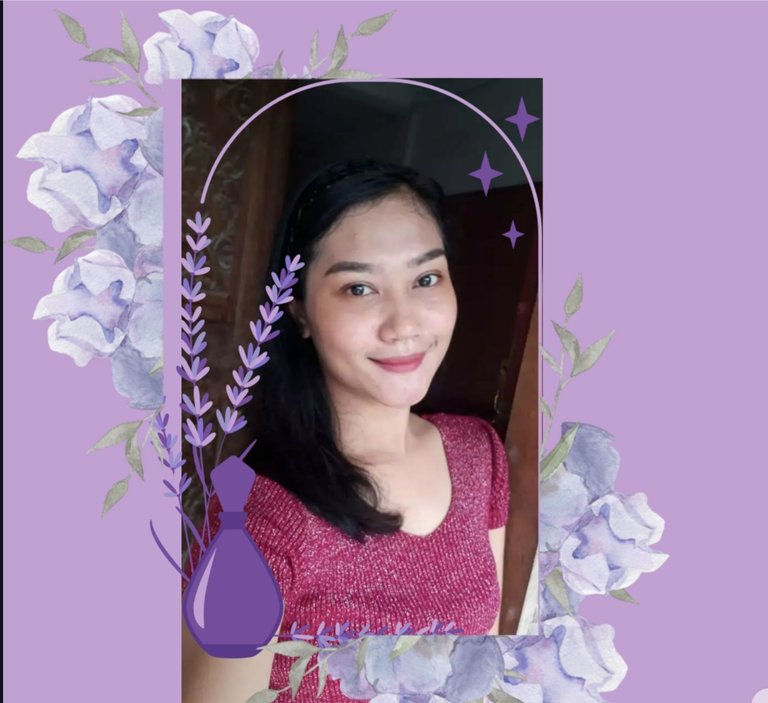 Have fun and spread good vibes!
What's up Hivers! How is your splinterlands gaming? If you happened to scroll here in my blog but don't have an account yet you can click this
here
, for the referral.

---
---