Back to Town | Celebrating My Mother's 82nd Birthday
After more than five years, I decided to go back to my hometown and spend some time with my mother on her birthday.
All this time I had been visiting my mother at some of my brothers' houses where she spent some time. However, in the last 2 years she had been confined to this town that became some sort of prison, isolated and isolating. Things had been so tough lately that we had to choose between traveling or sending money for food and medicine.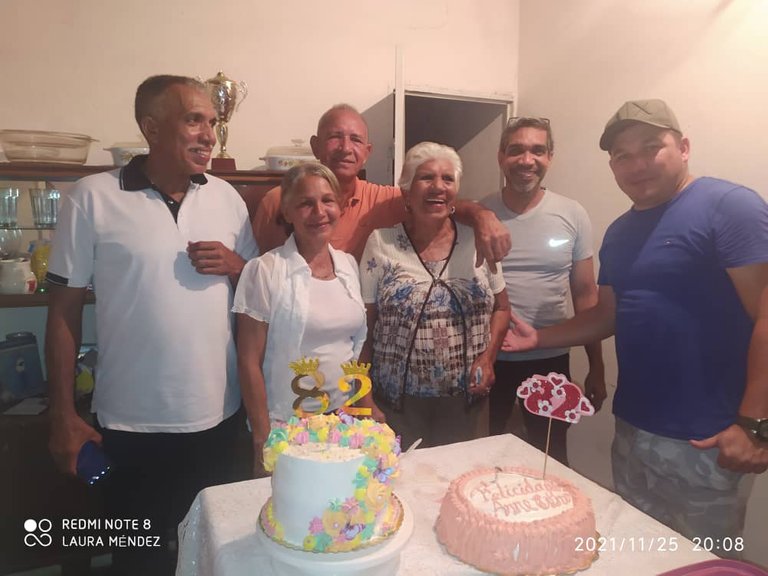 Image courtesy of my nieve-in-law Laura. She and her husband, my nephew, José (first right) provided many of the treats we enjoyed at the meeting.

For different personal and economic reasons, I had not been back to my home town in almost six years.
In those days, crime and violence were driving people away from Yaguaraparo as if they were being the victims of a natural disaster. The disaster was actually man-made and it has some names attached to it (but you already know that from previous posts).
Thus, after much pondering, I decided to pay a visit to my vieja. She was not getting any younger and life has kept showing increasing fragility these days.
It felt really weird to be back on that rural road again. Much has changed (the few good things we could find in that road), and yet much has remained the same.
After waiting for over an hour for a car and paying some extra bucks to help an elderly couple complete their fair, I finally was on my way home.
First stop: Carúpano.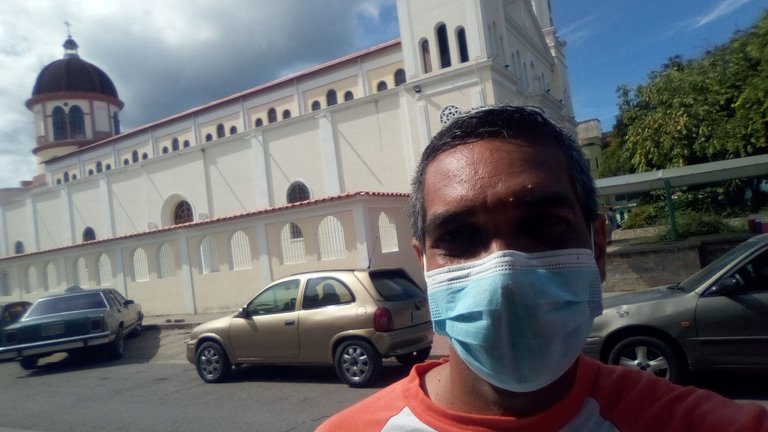 Long time not see. I did not even have time to try their traditional chicha (rice, milk, and vanilla shake) or tequeños (fried cheese sticks; the best I've ever eaten)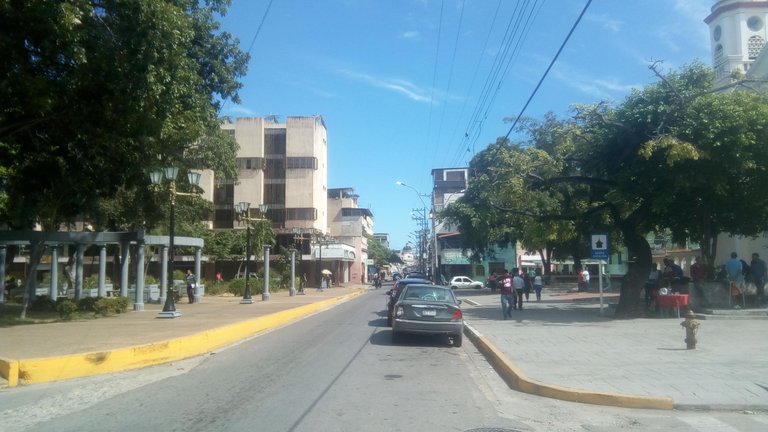 Not much has changed around Plaza Colón.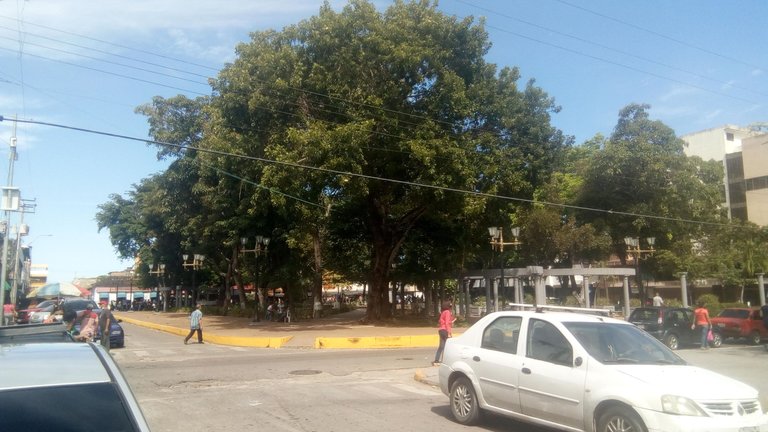 I had to wait one more hour for another car for the final part of the journey. There are not many people traveling these days. Not many can pay $5 for a one-hour trip when most people's monthly salary is less than $4.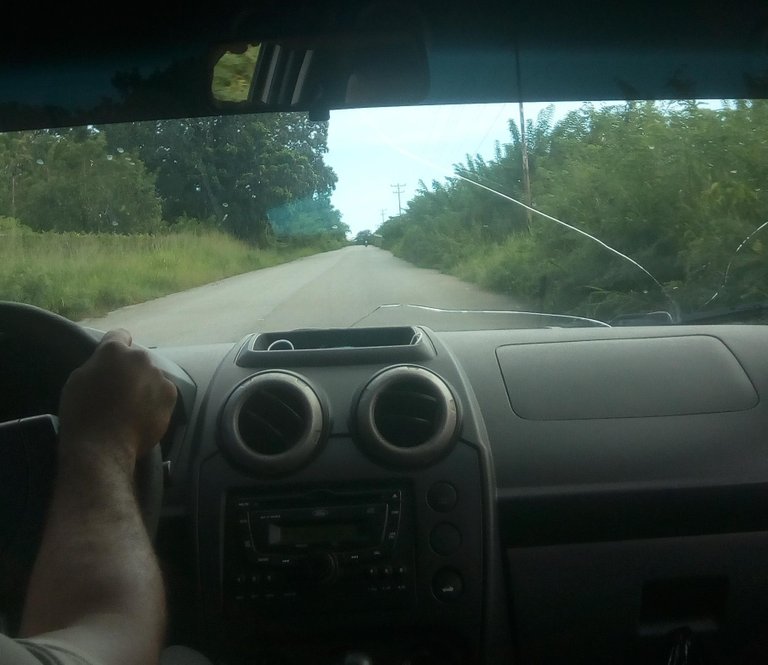 I could not take pictures on the road (the speed, the backseat, the dark window, etc.). One day, I hope to travel this road on my own can or with some friend who is not in a hurry and does not care to stop every mile or so to record this green lands. As always, the vegetation seems to be closing in as you drive, devouring whatever civilization is left.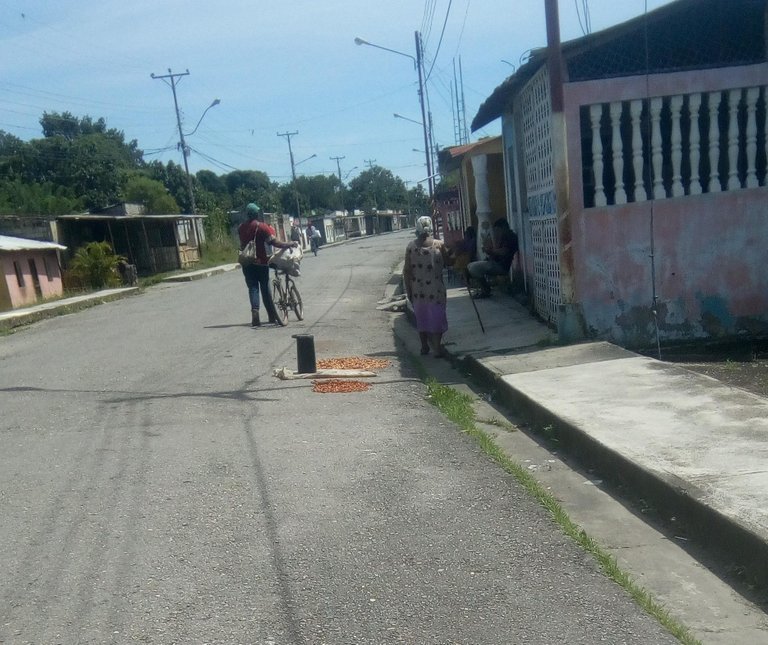 By noon, I was walking the streets of my youth. Nothing has changed in over 30 years. People sitting in their porches, drying a few cocoa seeds under the scorching sun.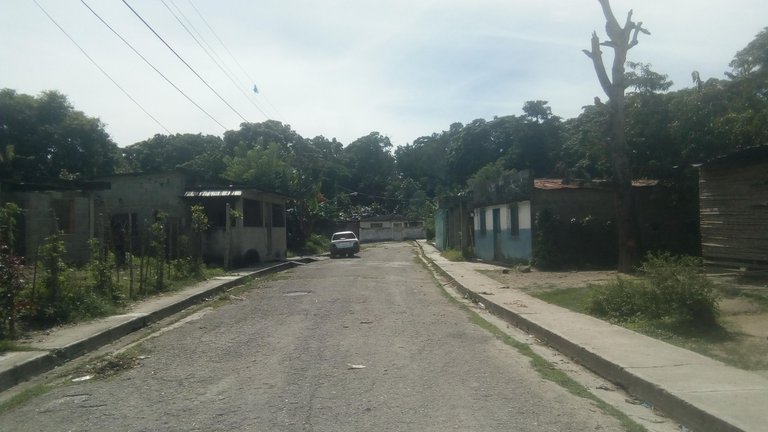 An already empoverished town, just turned worse by two pandemics.
Seeing this naked child in the back, throwing stones at imaginary enemies or just chasing away hens and ducks, took me back four decades. Some of these houses have not changed much since. The few scattered cacao seeds on the sidewalk reflect the need of those who look for a cocoa pud here and there to make a kilo they can sell for some money.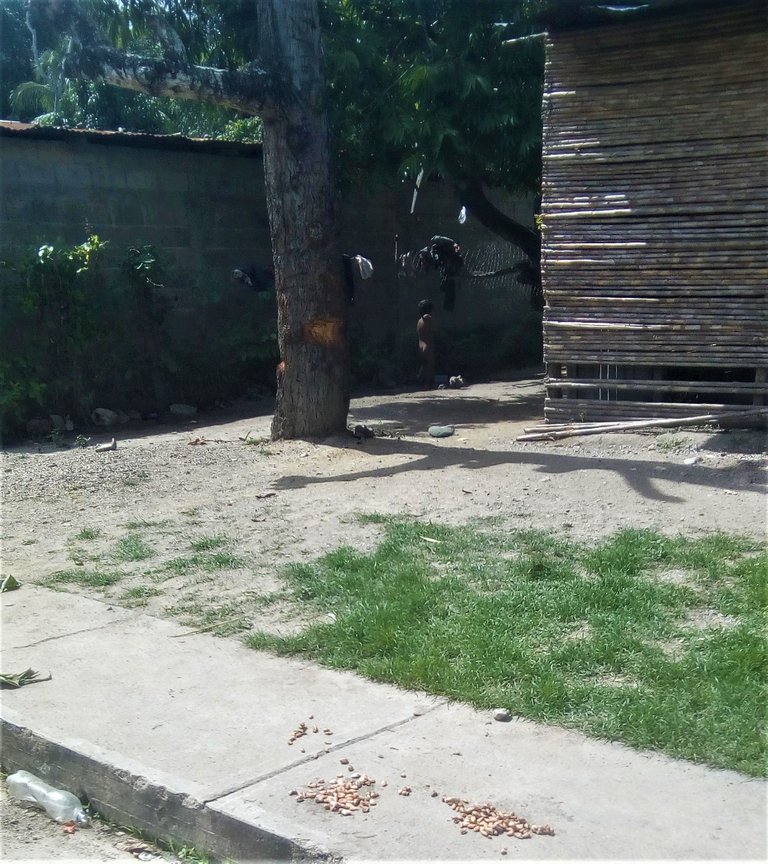 I found my mother sitting in her rocking chair in front of the house. She did not know I was coming for her birthday. She had told me her visual problems had worsened in the last months, but I had no idea how bad it was. When I approached her from the back, I asked her if she still sold ice cream. She turned around and looked at me blankly. Who is this? she asked. I was frozen and could not hold my tears. She had not seen me in a couple of years and now she could not see me at all.
I laughed, gave her my name and then she reacted as she would if she were actually seeing me.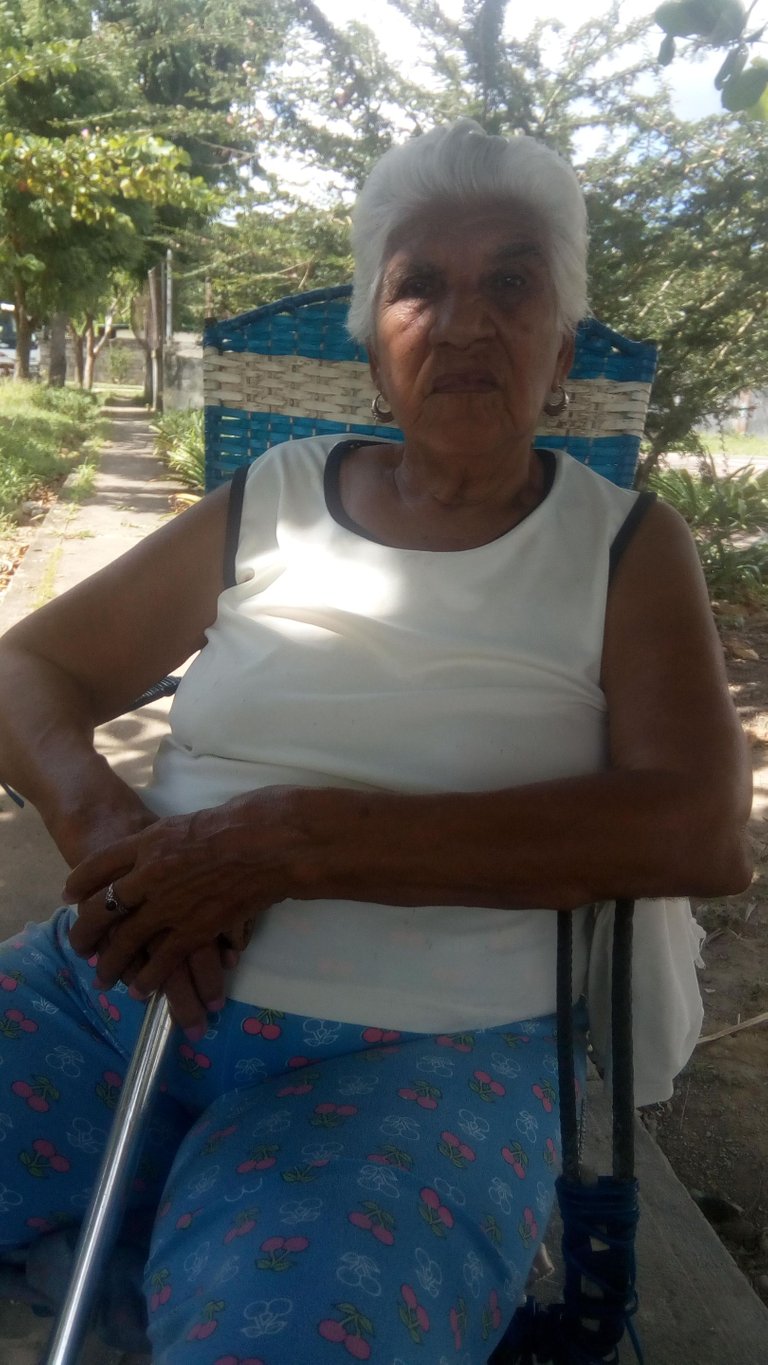 The house looked pretty shabby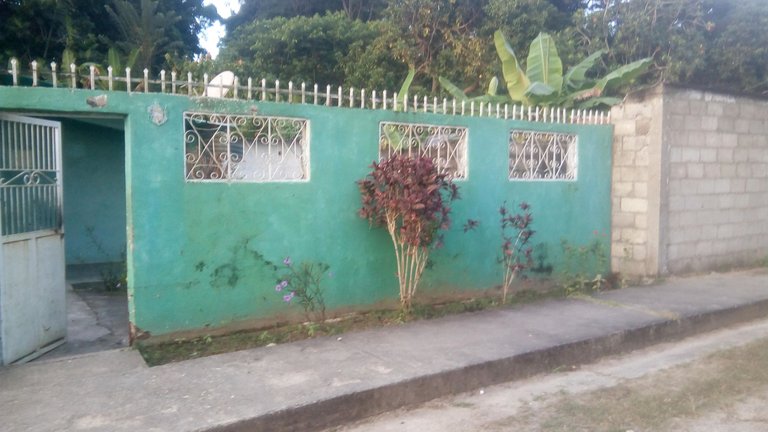 It has not been painted since I last did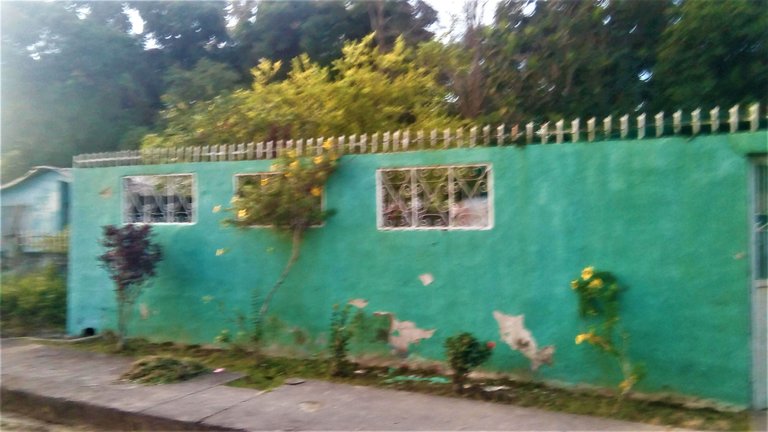 I had a taste of the fogón (fireplace). It used to be fun and people usually say that food cooked like this tastes better than on a gas stove. However, when you have two elderly women, such as my sister and mother depending on this kind of fire, and they have some respiratory problems, then this fire becomes a punishment.
The distribution of domestic gas in this town is almost null.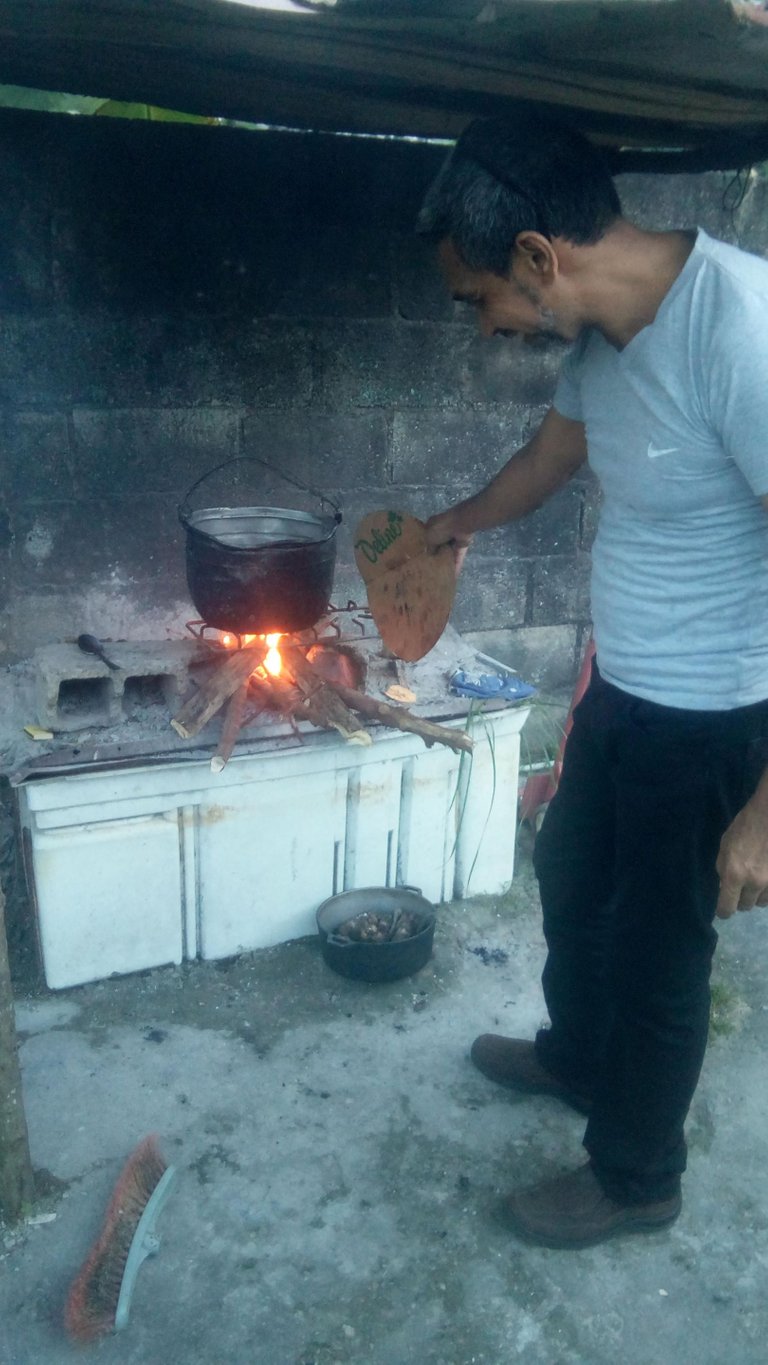 There was a lot of gardening to do in the backyard too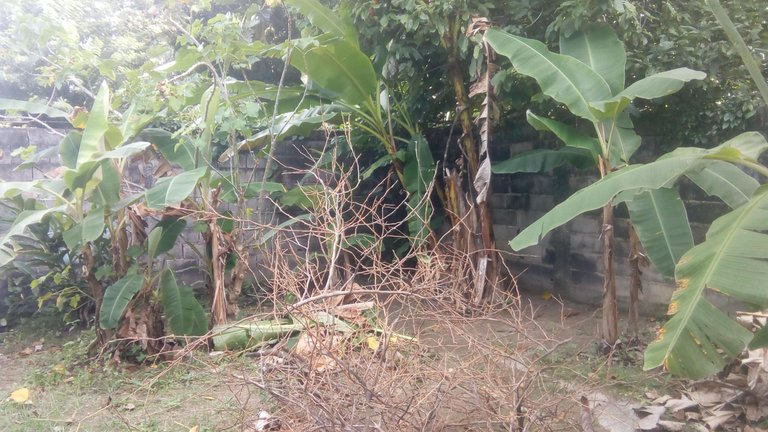 So, I spent a few minutes cutting some branches and clearing some areas in the fondo just for old times' sake.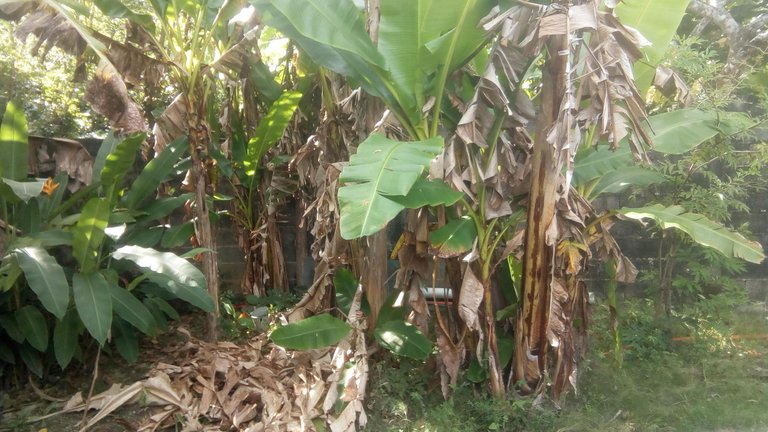 There is a lot more to do at home in terms of repairs and gardening, but this was not the time and some things need a mason. So, we decided to let my nephew, who is economically in better shape now, to make arrangements with a local mason and then we will work on the painting.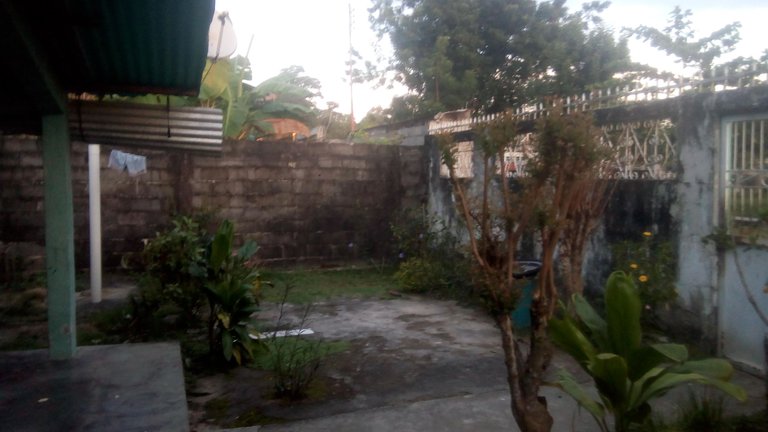 One good thing from this massive vegetation in the back of the house (a neighbor's hacienda) was an occasional chestnuts that fall on our yard.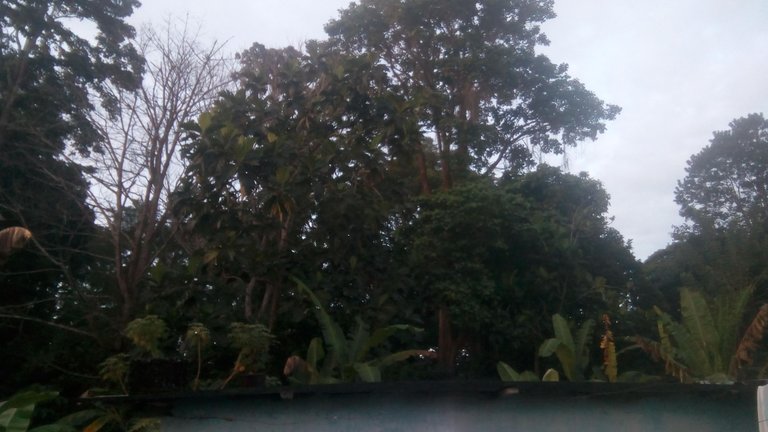 I was able to recover and clean this ones. They are delicious. We boil them with salt.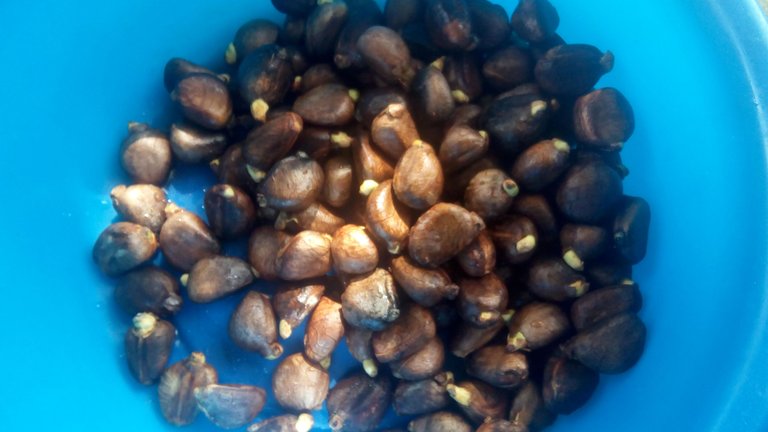 I had he chance to catch up a bit with my mother; I drank some rum with one of my brothers and made peace with one of my nephews.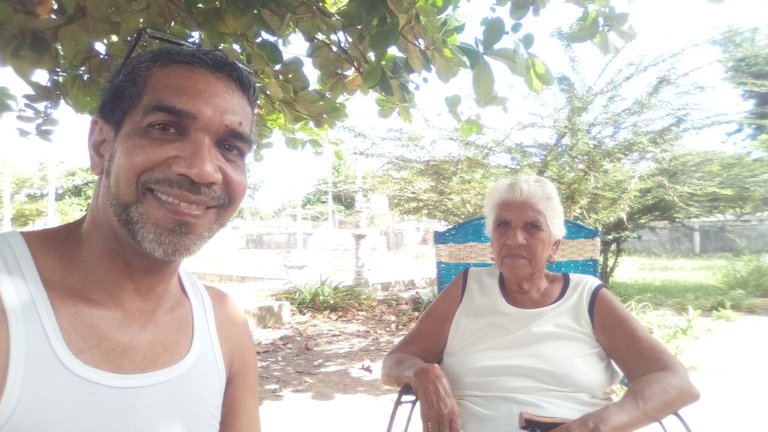 It was a great day. My mother looked better than she had felt in months and we had plenty of cake to share.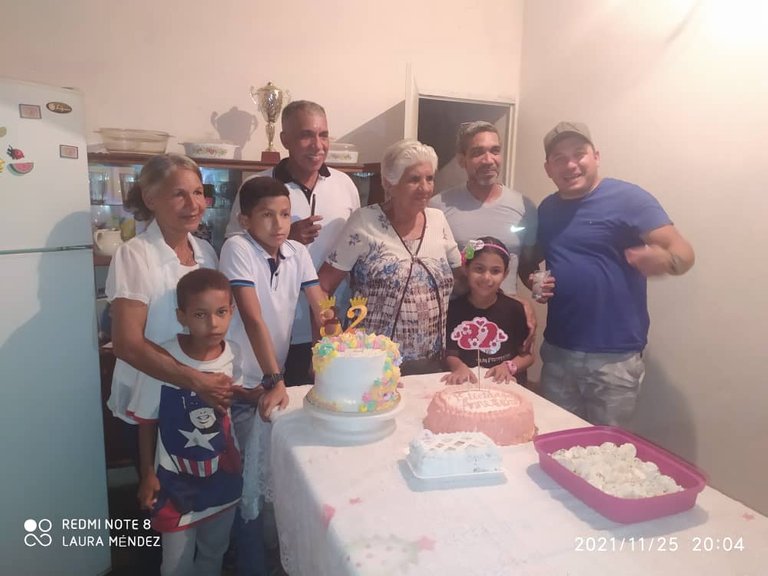 Daughter (far left), grand son (far right), and great grand sons (left). Four generations in that picture
I had to work on friday, so, I had to leave pretty early. I missed this amaneceres (dusk).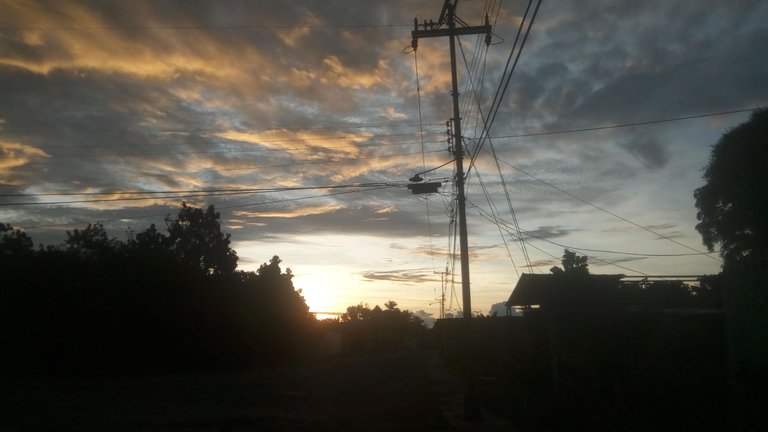 Hopefully, I will be able to go back for Christmas.
I'll keep you posted.
Thanks for stopping by


---
---