Staking More WEEDM and WEEDMM Tokens
I have a good amount of WEED tokens in my alternate @holovision.hypno account. What I need to start doing is also building up more staked WEED for my @holovision.cash token portfolio.
As a sort of power up for today I staked 8 more WEEDM tokens and 4 extra WEEDMM tokens to @holovision.cash. That makes the current total 10 WEEDM and 5 WEEDMM.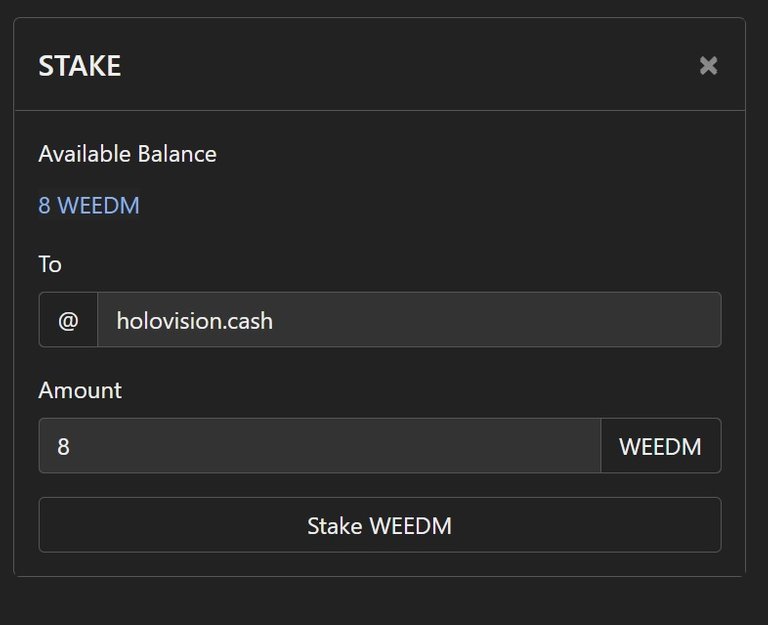 Image Source: leodex.io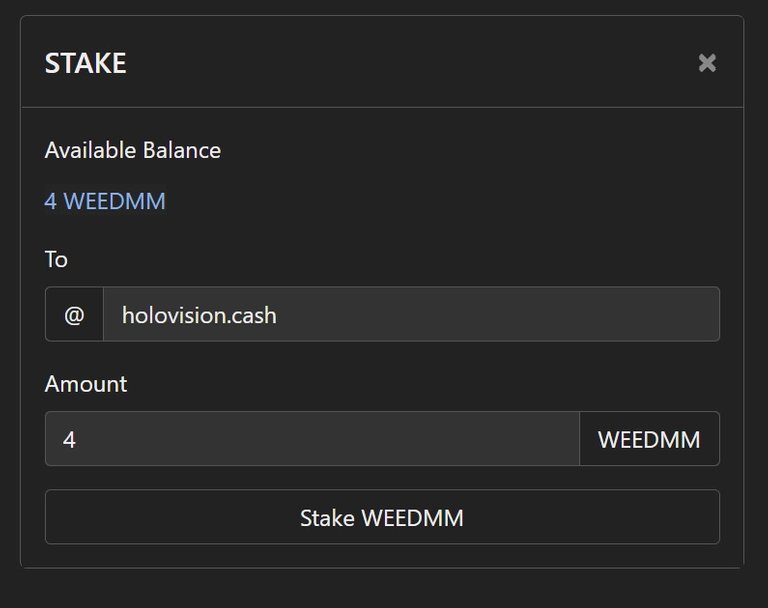 Image Source: leodex.io
---
---