Tripling My WEED Stake for June 2022 HPUD
Today for the June 2022 Hive Power Up Day (HPUD) I powered up 463.411 HIVE to bring my @holovision.hypno account to an even 500 HP.
I also virtually tripled the WEED tokens I have staked to @holovision.hypno. I had 7,845.59443435 WEED and staked 13,156.51300735 WEED bringing my total WEED token stake to a little over 21,000 WEED.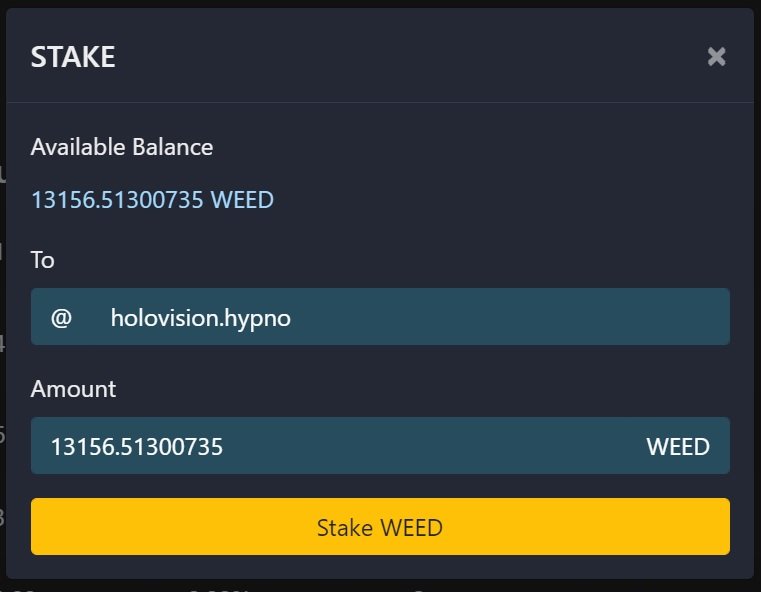 ---
---