Ending The World - The final short listing task for my Major Arcana tarot card pack
One of these very many images is going to be the final piece. I am not sure which one it will be at this point, but as you can see, these representations are very different from those that I had on the first post.
My prompt was refined, and I was looking for something different than what is typical. As a result, let's look at some enlarged images and move toward a final result.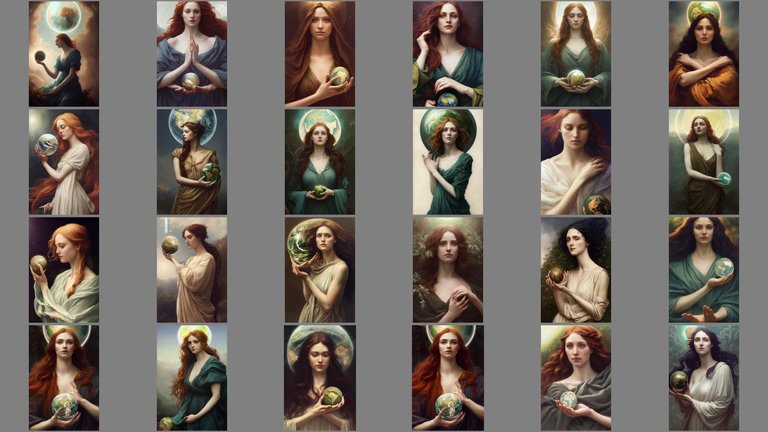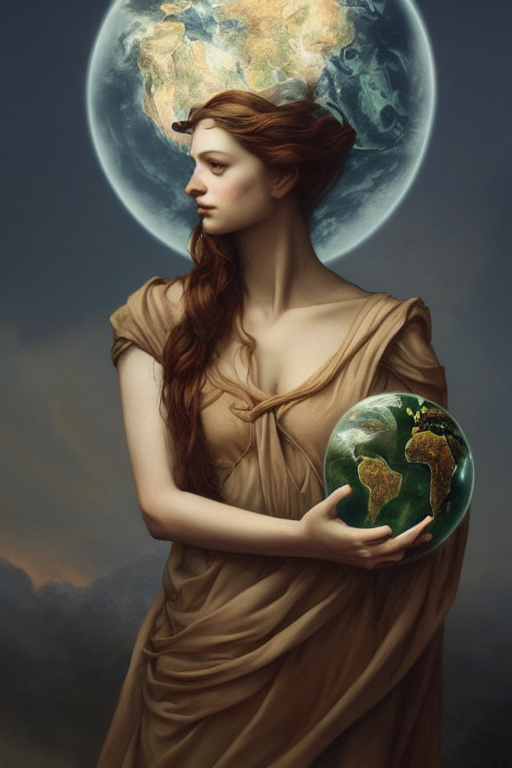 Apart from potentially incorrect anatomy (what is happening with the back of the skull here?) (also, the collar bones?) - this is an interesting image. We see the globe represented behind the subject, and one perched in her hand. The hand is also anatomically incorrect and troublesome, making this image fine in terms of its concept, but needing more work to make its way to a final. Therefore, it is rejected for this reason.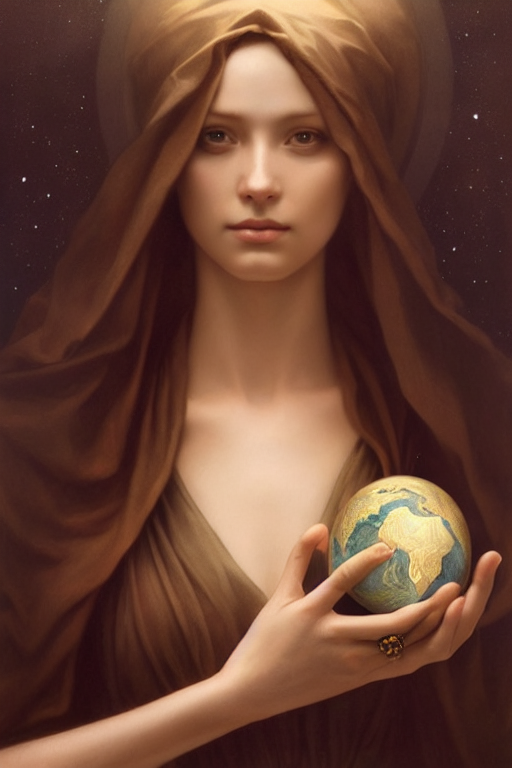 This image has enchanting eyes. It pauses about there, and the rest of the colours and the tones make me lose interest. The anatomy and rendering of the hand is poor; which also makes it unsuitable.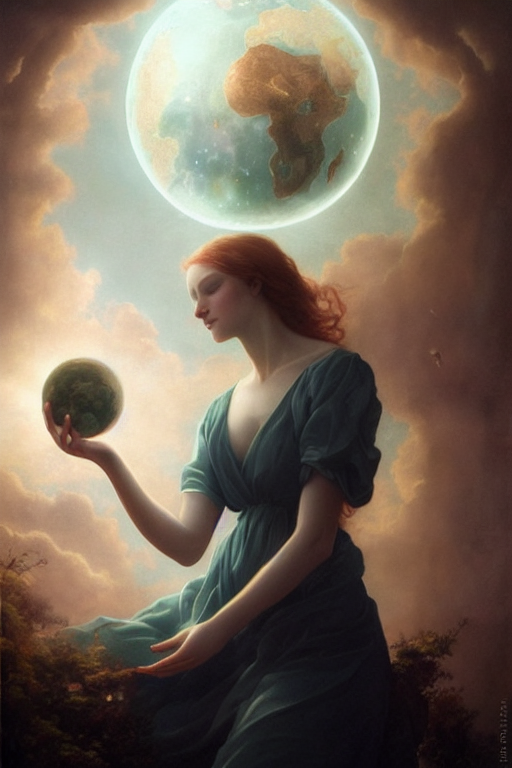 This image looks like a better candidate. The wrist is a bit alien; the globe suspended in the clouds in the background is well rendered, and the woman's dress contrasts almost perfectly with her hair. There's a bit of work to be done, but this is so far the image that I most happy with.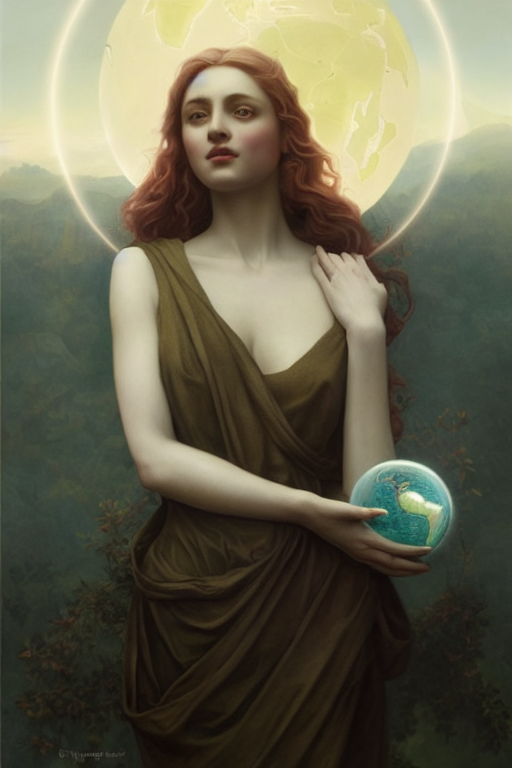 A classical, vulnerable pose; but she's about to drop the Earth from her misshapen hand. I can't have this be the finale, right?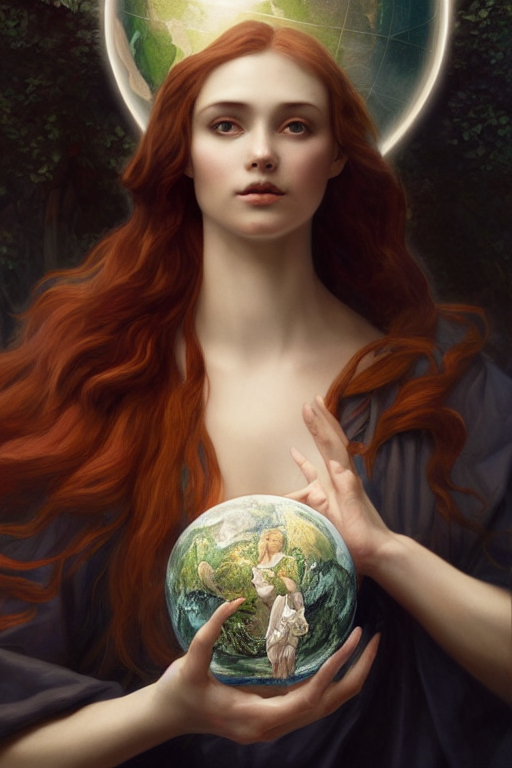 The fact that the globe here appears to ba representation of what I see to be as the Garden of Eden (helped along by the attempt of the Madonna hand pose) - makes it interesting; but the attempt of the hand pose is just that, making the image unsuitable for further work or production.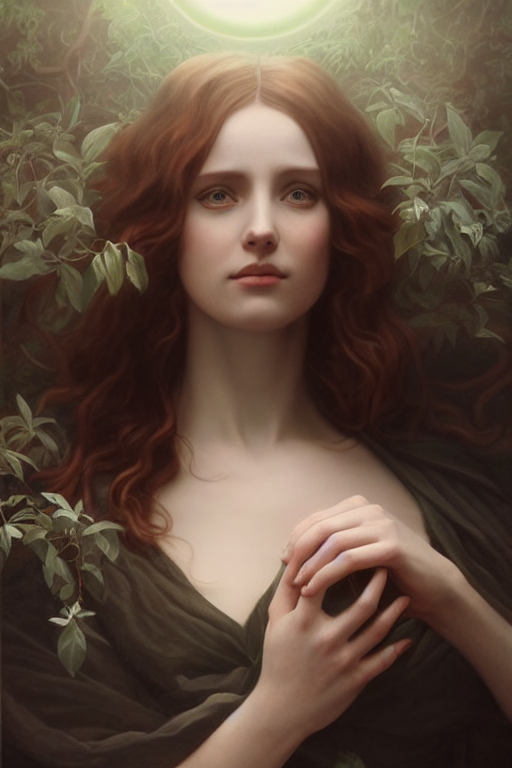 A pretty outcome; and a decent effort at hands being the only reason for this image's inclusion. Hands are difficult. They will get easier and better as time goes on.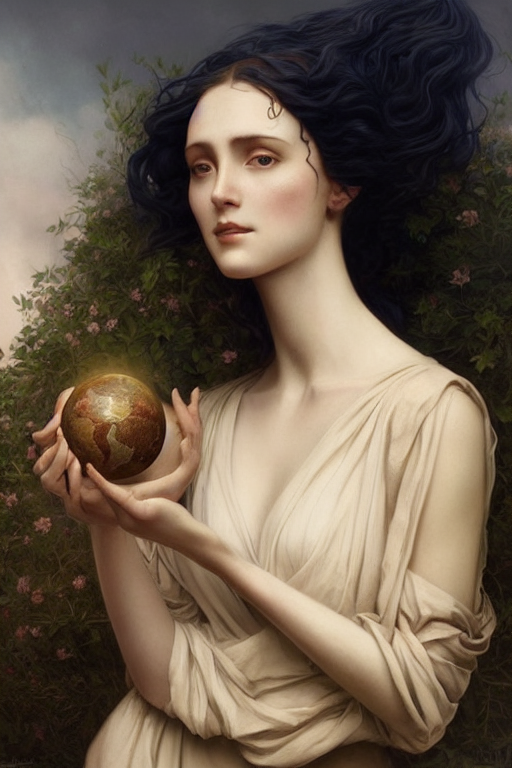 Hands are difficult again. I like the black hair and the flat rendering of the face, but this image does not appeal to me as much as the other I fell in love with earlier during this review process.
Therefore, the final image to come is going to be this one: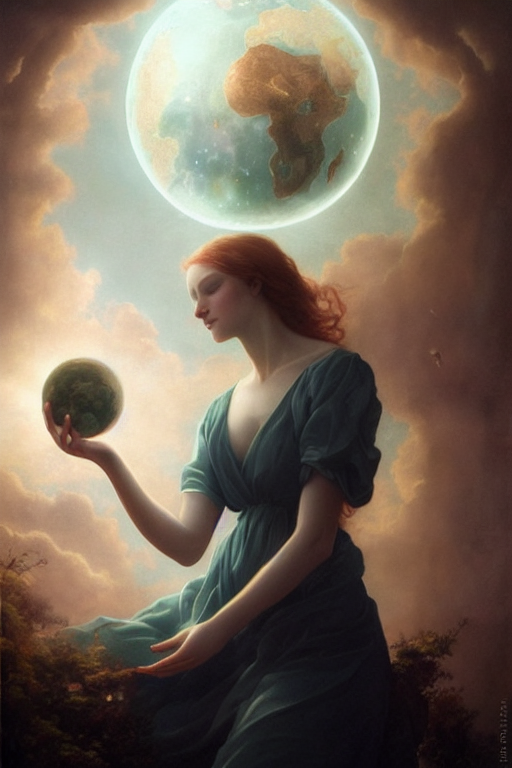 It will require some work, but I'll have my trusty Photoshop to use. :)
---
Want more content from me?
Witness my futile efforts to play my Steam Game collection in alphabetical order.
Are you aware that I love photography? Check out my work in a collection.
---

If you haven't started playing Splinterlands, you should do that immediately. It's very good fun.
If you want to see my Splinterlands antics and rants live, Find me on Twitch

If you prefer sleeping in your designated time zone, go watch replays on YouTube.
---
Thanks as always for your time!
---
---