Judgement Final
It takes me just a moment to realise that this is the second to last image in the series for the Tarot card collection that I've been creating over the last 400 months. At least this is one of the more "fun" images based on the aesthetic elements.
Well, it might not be everyone's cup of tea; but it is certainly up my alley. There will be the normal changes to be made to this image, a vignette, some colour adjustments; but there's also further work I want to complete. The body in the foreground appears to be less than ideal in terms of its form, so this may be one of the first images I opt to crop, if I'm not able to get some in painting (or the lazy way) - content aware fill working correctly.
I've been playing with a Photoshop plug in that lets the use of Stable Diffusion directly within the Photoshop interface, so this could be a big change to the workflow I use.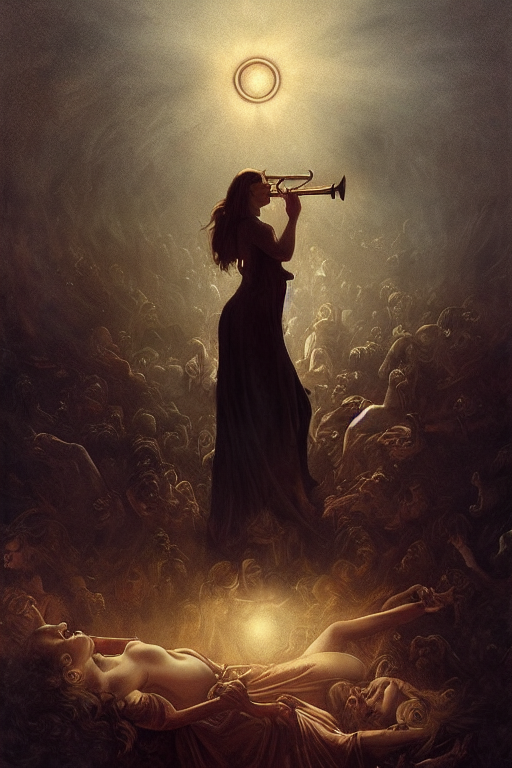 Firstly, I'm going to try and be excessively lazy and use content aware fill; along with some blur tools; if I have to. The initial content aware fill is not all that promising in terms of viability. With a slight blend added, it still isn't quite there.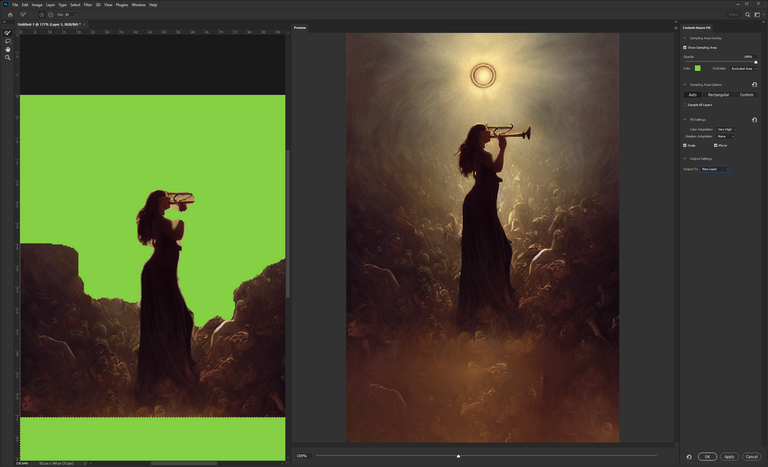 I am weary of getting stuck in a series of in painting generations, so I am going to explore with some blur-techniques to conceal the problem rather than to fix the problem. I won't even include a screenshot of the outcome of that - because it was thoroughly awful.
There is another strategy, and it harks back to extending photographic backdrops behind models.
I'm doing the same thing here; with distort: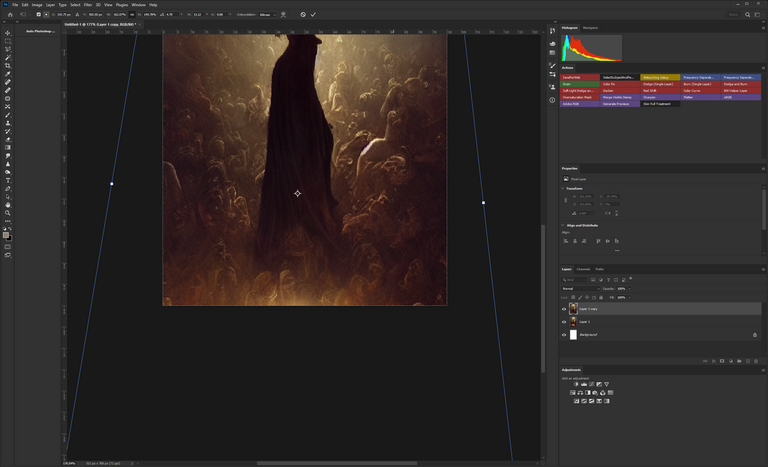 The result is a very obvious transition. Perhaps I'll try to use content aware fill to clean it up.
That's a no from me: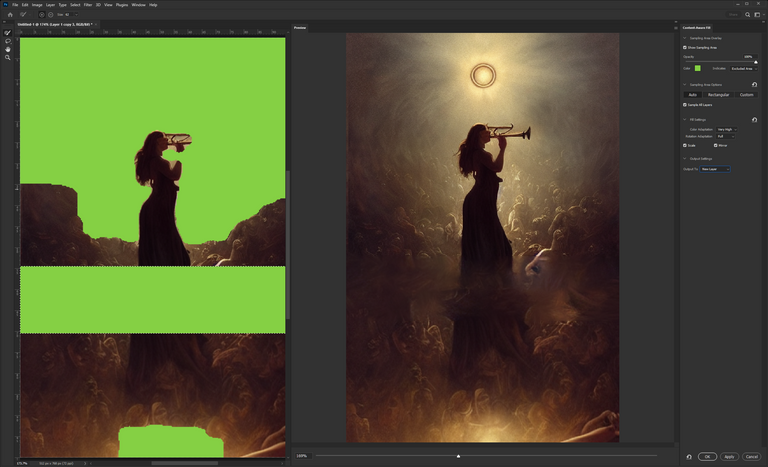 I want to be really lazy. So I'm going to do a crop activity, then work on the image from there. It turns out that this also increased the quality of the composition. That makes me happy.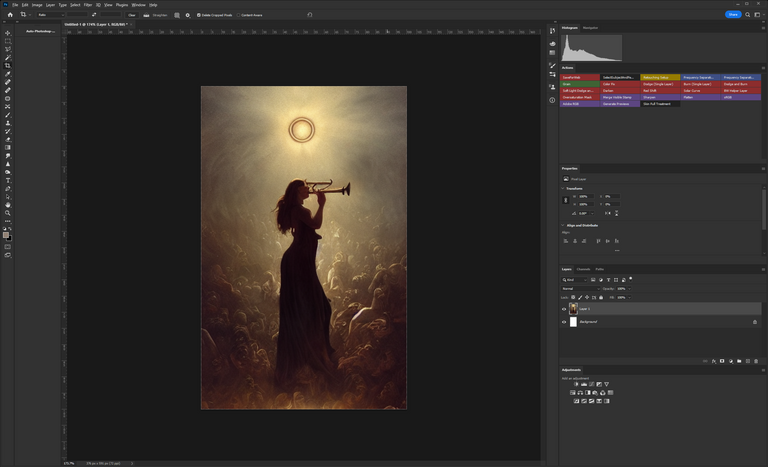 I also like the fact that the face remains indistinct in this image. That is something that I would normally improve, but after so much work on this series in the past, its not something I want to get into at this point. I'm not giving up, I just want the focus of this image to be on the general indistinctiveness of it all.
Here's the final, after some series of adjustments: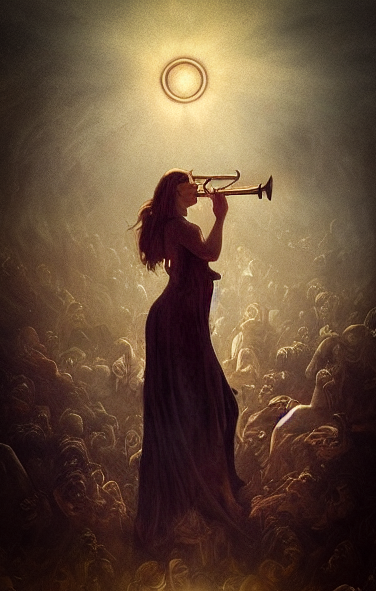 ---
Want more content from me?
Witness my futile efforts to play my Steam Game collection in alphabetical order.
Are you aware that I love photography? Check out my work in a collection.
---

If you haven't started playing Splinterlands, you should do that immediately. It's very good fun.
If you want to see my Splinterlands antics and rants live, Find me on Twitch

If you prefer sleeping in your designated time zone, go watch replays on YouTube.
---
Thanks as always for your time!
---
---