Riding off into the Sun
The next card in the Tarot set is The Sun. This is one that I definitely didn't need to generate a lot of images for, as I quickly came to my stylistic outcome. The subject matter is simple, and the depiction I wanted was even simpler.
Before we go through thumbnails and make a choice, let's do a little rambling about what the card typically displays in its art work.

A large sun shining in the sky, and including a young child riding on horseback. The sun on the card represents the light of truth, clarity, and understanding. It can also represent vitality, energy, and the life force that animates all living things.
This card is all about positivity, which means that bright colours are certainly a go here.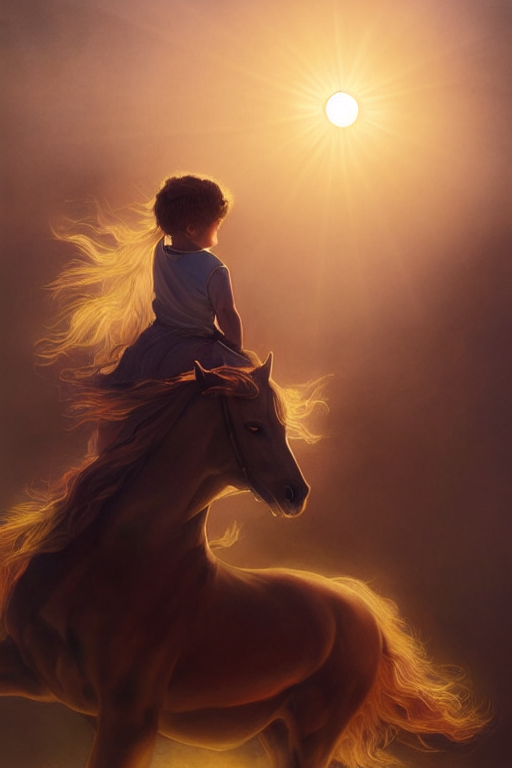 In this first image, the kid is sitting in an exceptionally dangerous place, considering the posture of the horse suggesting that they're about to bolt away at an incredible pace. The horse is rendered pretty well; but as an overall image, it doesn't work.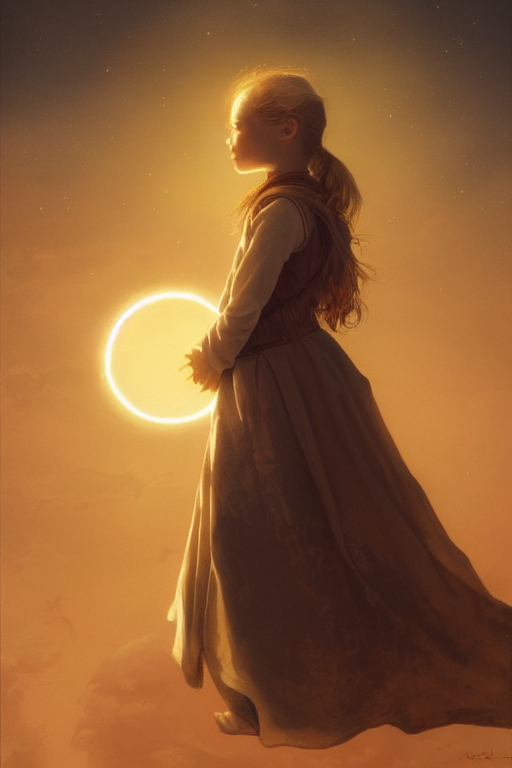 This next image is creepier than I had originally thought. The thumbnail looks sane enough, but the levitating child at an even level with the setting sun is actually quite terrifying. There's no horse present either, so this means I'll assess the next image for its suitability.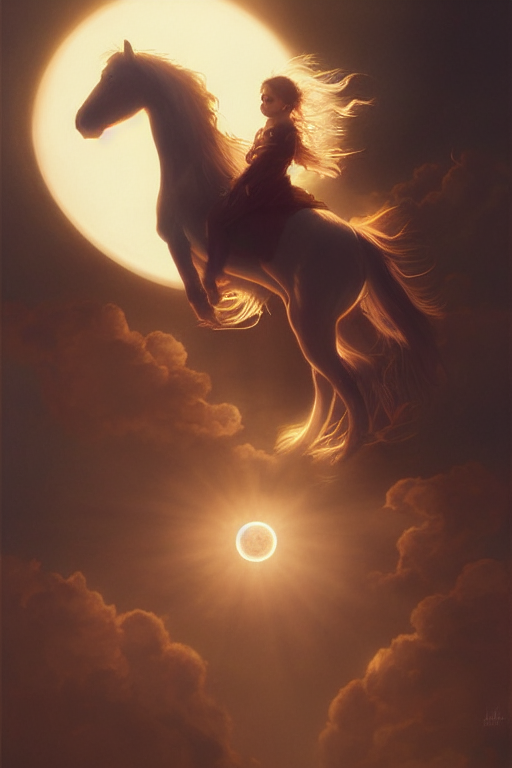 This is a beautiful image, and one that I'm sure every parent would be so pleased to have their child depicted on. However, the presence of two suns makes it a little bit too intensely incorrect for the theme of The Sun. I will not be using this image, but it is pretty. The backlit horse is incredible.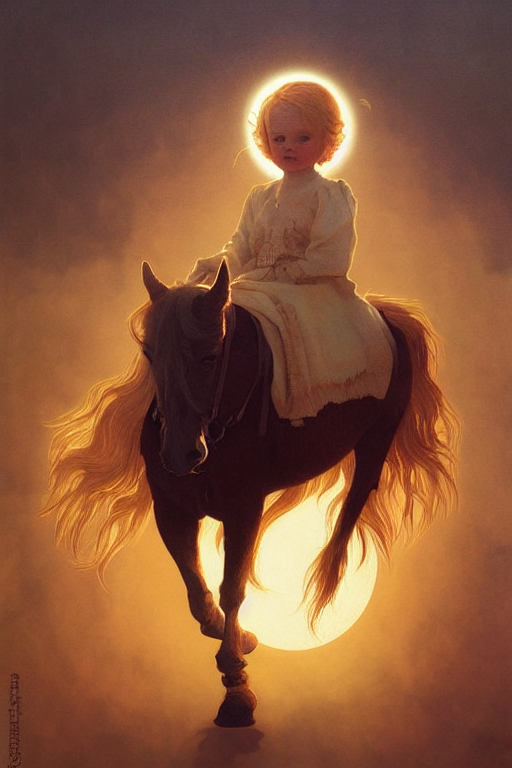 I do not know why there's a Double Sun in this image. It looks a little bit like a Christmas card, and the horse is missing some rear legs. It's fair to say that this, as a tarot card; is not a great idea.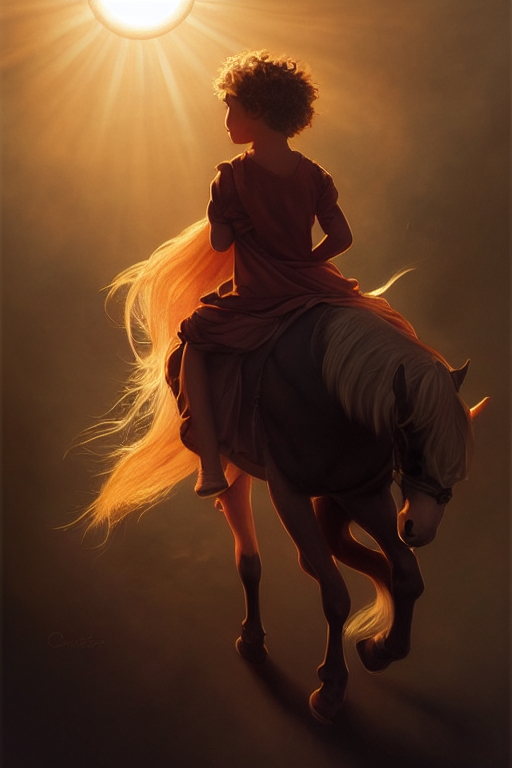 This image almost nails the theme that I wanted to see. Unfortunately; the sun is not as prevalent as I would like to see. I'll keep working on that idea in my prompt craft, and get something like the next image.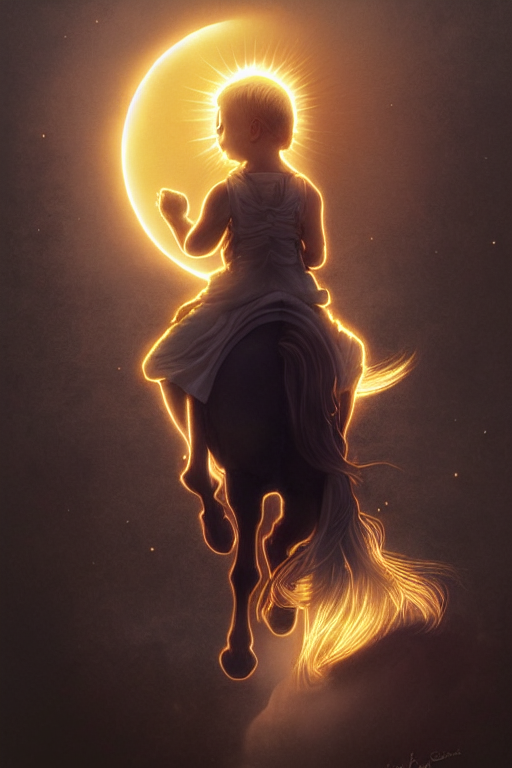 This is very close to what I would want to use as a representation. Not quite there yet.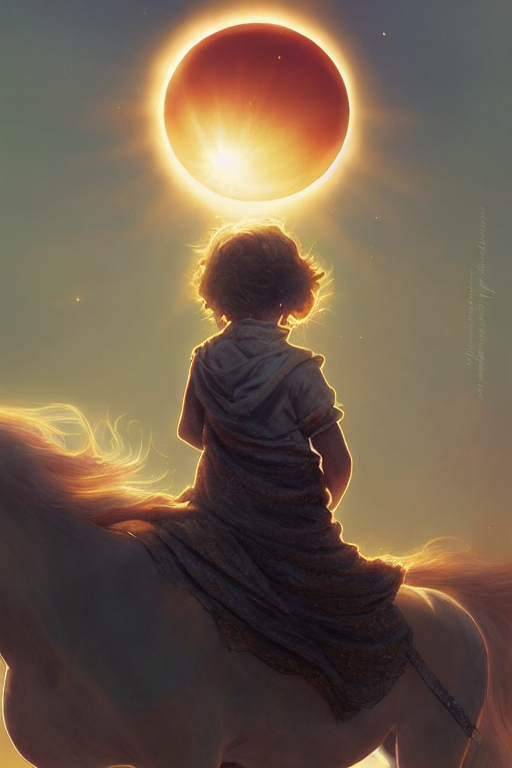 This final image is exactly what I was thinking of. I like the fact that the horse is recognisable, but is also not the main feature of the image. The boy, and the sun; (As is the name of the card) - is what is going well here.
I will need to make the usual raft of changes in Photoshop to fix it (and make it consistent with hte other images) - and that is what I will be doing.
It didn't take very long to do that work in Photoshop, and here it is: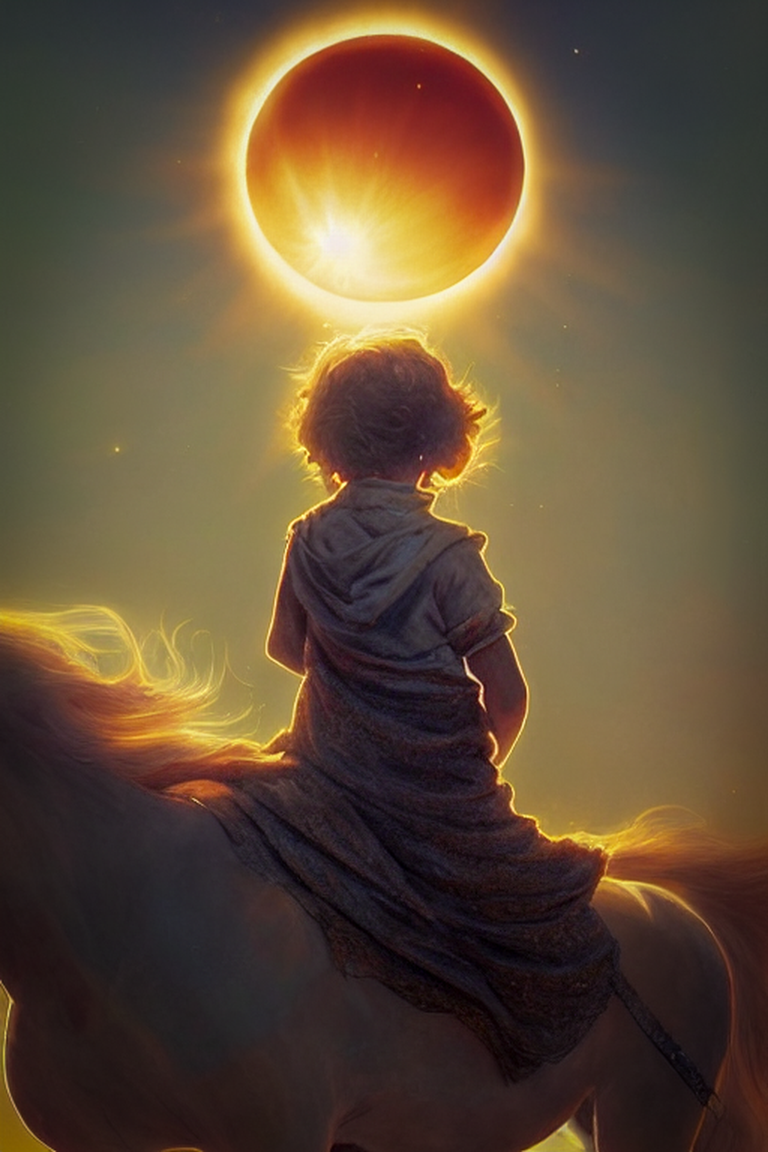 ---
Want more content from me?
Witness my futile efforts to play my Steam Game collection in alphabetical order.
Are you aware that I love photography? Check out my work in a collection.
---

If you haven't started playing Splinterlands, you should do that immediately. It's very good fun.
If you want to see my Splinterlands antics and rants live, Find me on Twitch

If you prefer sleeping in your designated time zone, go watch replays on YouTube.
---
Thanks as always for your time!
---
---