Searching for the World - Part 1 of the end
I'm finally here, at the start of the process for building the Final Tarot card. It has taken so many months to work through this project; and I've got a lot of work left to do throughout the coming days, weeks, and months on other creative endeavours.
They seem to be endless.
Here we are at the 21st Major Arcana card, The World. Here we have a raft full of thumbnails, and a boat upon which I'm about to set sail through analysis of the imagery.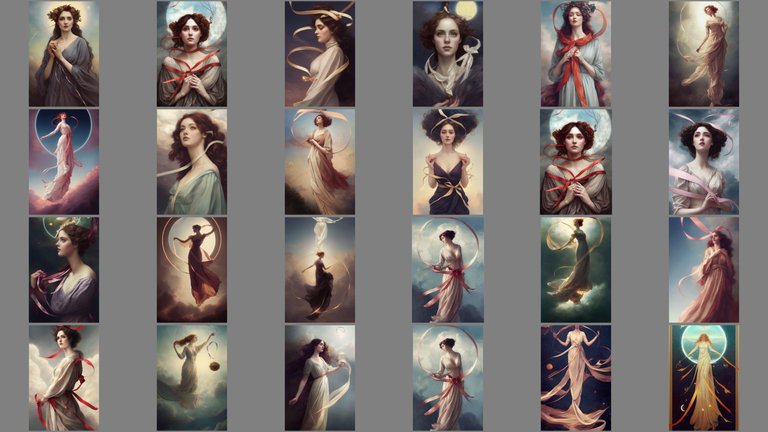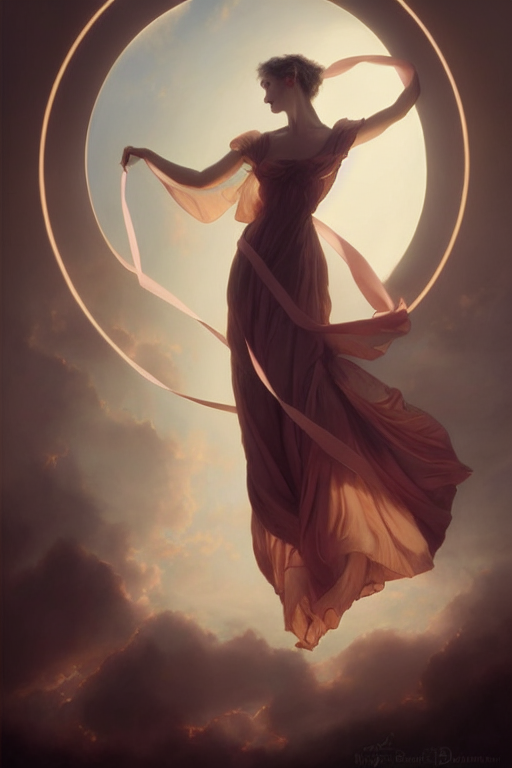 As usual, the model is absolutely stunning in its depiction of gowns, fabric, and here, also; ribbon; but there's little representation of a planet, the world, or a globe being tentatively fondled by an all-benevolent (or cold and indifferent) woman.
As a result this isn't quite what I'm looking for in terms of my final result; so I shall search onward.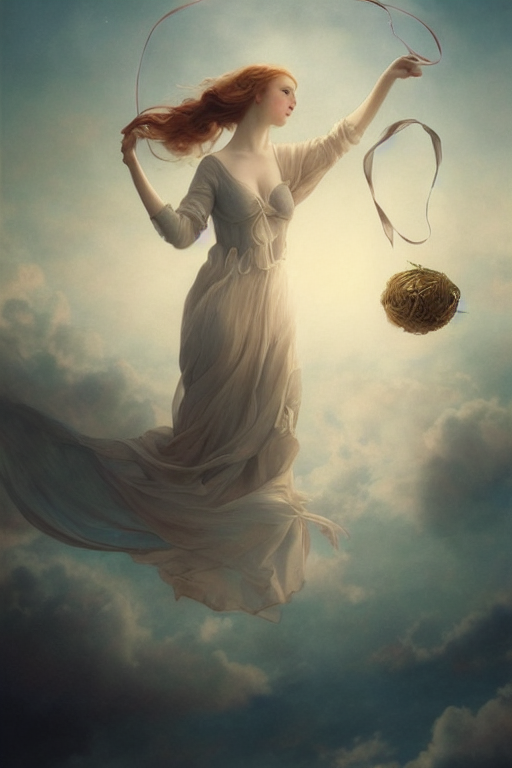 If that ball of yarn or straw (or whatever indistinct substance it is) was the planet, this would be a great image for the concept of letting go, living in the moment, or being in a flow state, or whatever. Unfortunately, it isn't, so instead, I'll abandon this image to the winds of time (and the beautiful clouds in the background) and move onto the next image.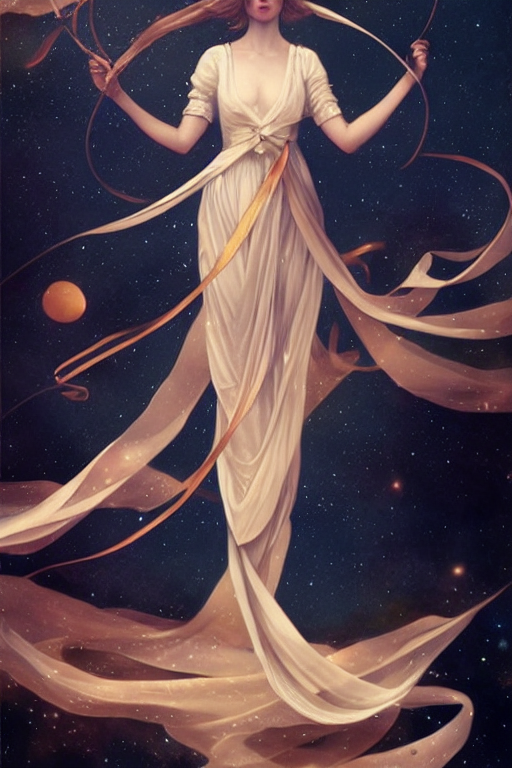 It would have been lovely to see a face here. The ribbons and gown is amazing; but the fact that the eyes are cut off makes the image less than ideal for use as a final, all encompassing statement piece to represent the World.
Again here, the ribbon is a great, but there's a planet missing. Sure, she's on a planet somewhere, but as always, the drapery is out of the world crazy good. Don't like this image due to the pose, though.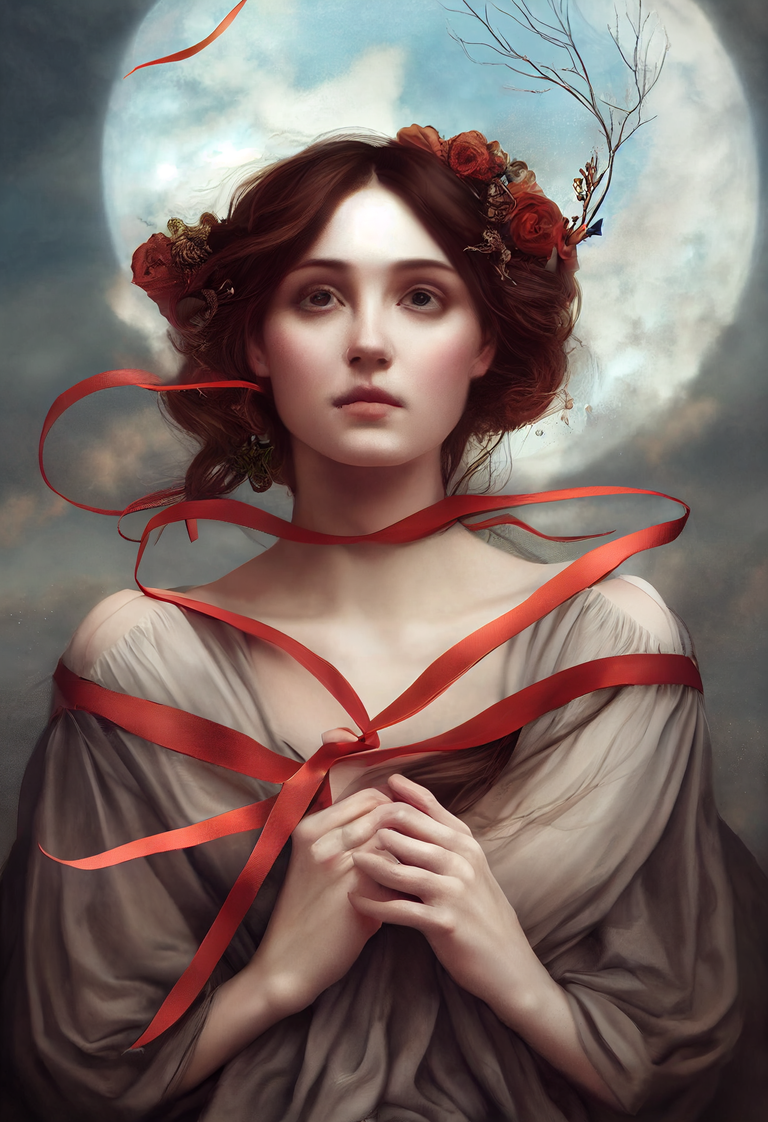 This is a pretty image, but it is as though the eyes are out of focus; and the woman doesn't seem to carry the maturity level necessary for a representation of "The World".
I will look further into my other thumbnails, but it was interesting to see my prompts develop different outcomes through different iterations here; to see how much closer to my vision I could possibly get.
---
Want more content from me?
Witness my futile efforts to play my Steam Game collection in alphabetical order.
Are you aware that I love photography? Check out my work in a collection.
---

If you haven't started playing Splinterlands, you should do that immediately. It's very good fun.
If you want to see my Splinterlands antics and rants live, Find me on Twitch

If you prefer sleeping in your designated time zone, go watch replays on YouTube.
---
Thanks as always for your time!
---
---