The Emperor's Final Outing to find his new clothes
Here I am yet again, assessing candidates for the emperor. The good news is that I'm on the final approach to victory; because I will HAVE to select a final image from this set, or else I'll need to subject myself to the past (a terrifying proposition) and regret prior choices instead of simply acknowledging the fact that I may have been mistaken about the potential of any given image.
Rest assured, I'll save the best one to the very end.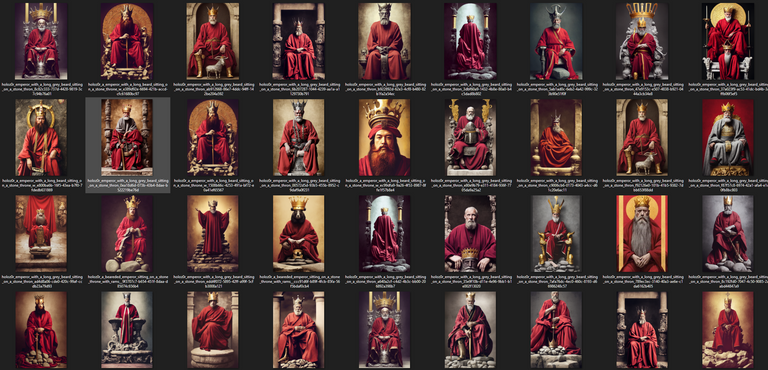 We start with a pretty ordinary representation of an Emperor, and one that is pretty competently executed, however; there's a distinct lack of my request for a ram themed throne, and I'm impressed that so far, I haven't gotten any thrones made out of computer memory. That would be quite hilarious.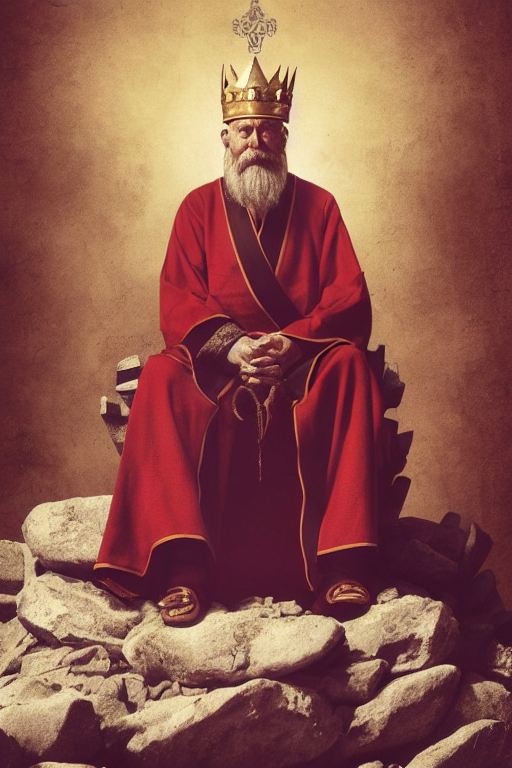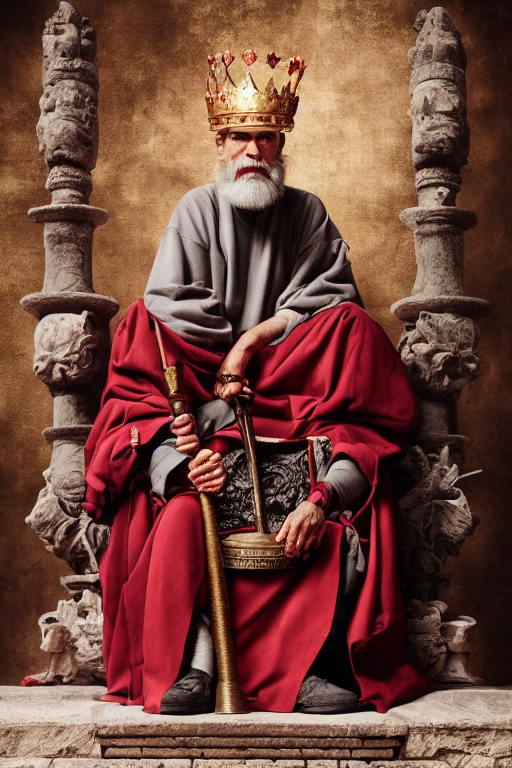 I thought I would include this image just to show how nonsensical some of these renderings can be. Look at the number of hands (can you count that high?) - and the way there seems to be a whole bunch of body elements all relating to a single man. It's as though Salvador Dali came along and went surrealism on the human form.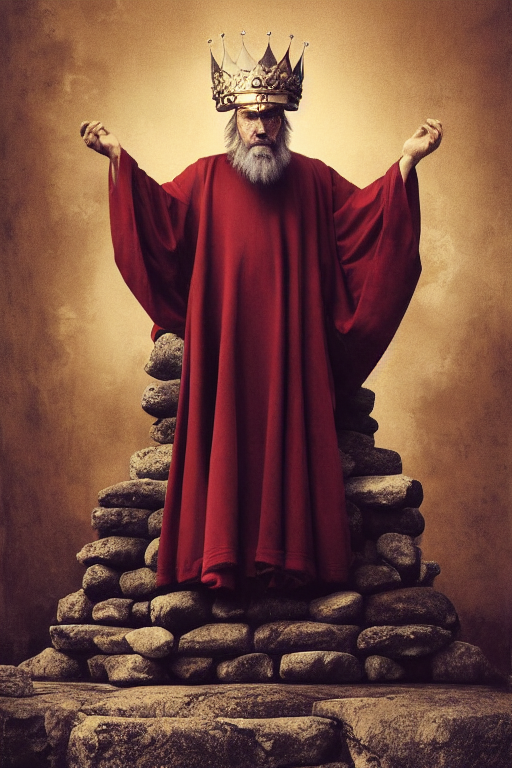 Such glorious hands. Such perfect hands. The robes are very strange though. He's not exactly sitting, but instead levitating above the throne. Again, this common element of the stacked stones is an interesting and unique piece of storytelling. I like it, but the Emperor here looks as though he is likely to shoot off into space and never be seen again.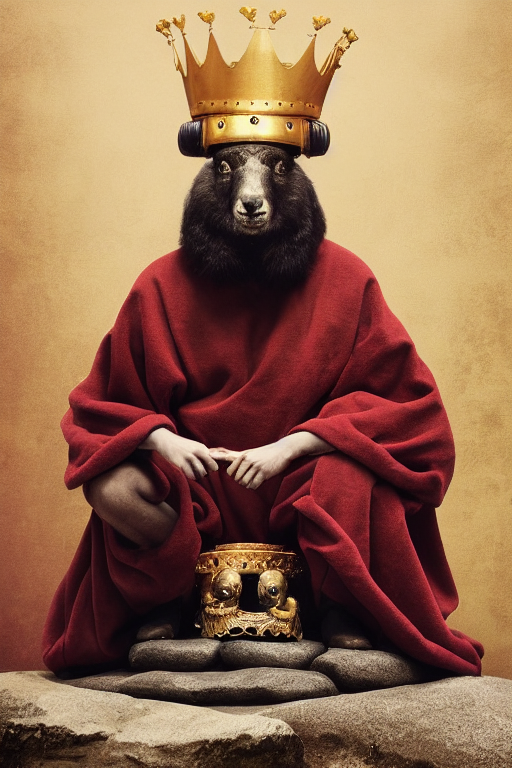 The Ram is the emperor, and I'm not sure if he knows how to feel about that. It's a cute, fun mistake, but it would be cool if he had a little figure or statue of a man nearby to completely reverse the roles.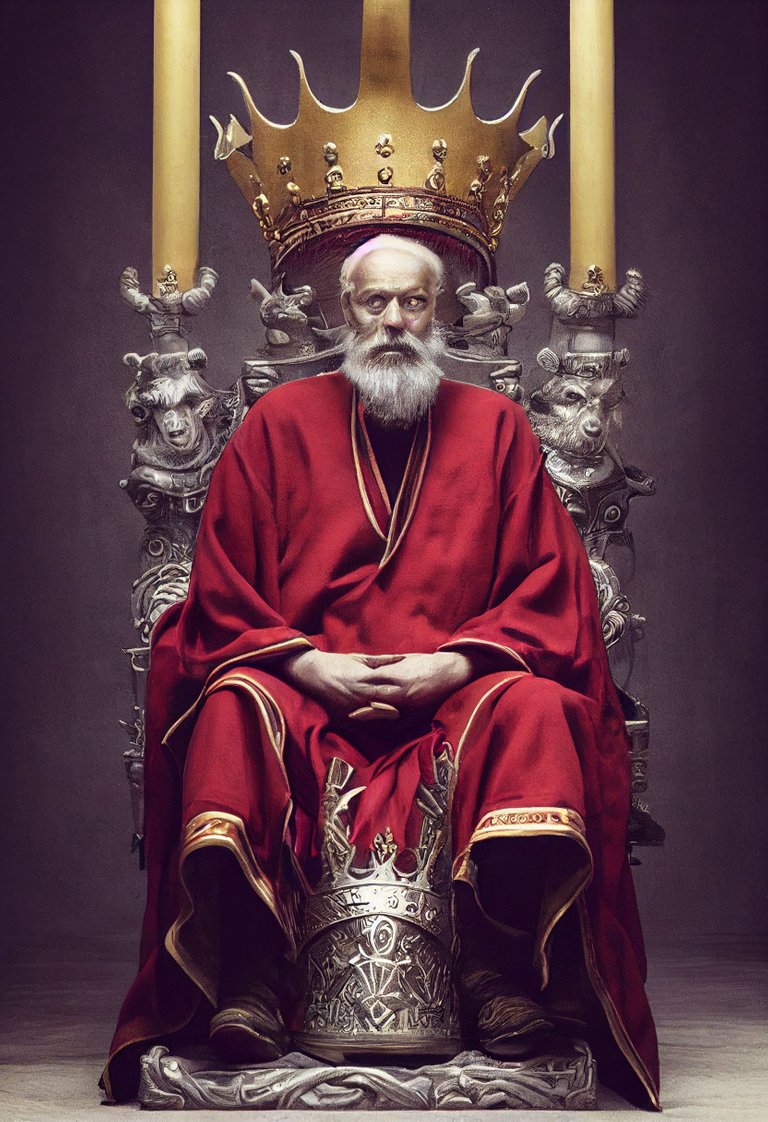 The image above is an interesting composition, and I like the "laser" eyes, which comes close to a particular meme format. There's also great use of the pictorial and symbolic elements of the Ram on the throne, they are just poorly executed in terms of coherence.
This is a close candidate for being "the one", but I like the playfulness of the next image, even if it does feel like it has a bit more to fix.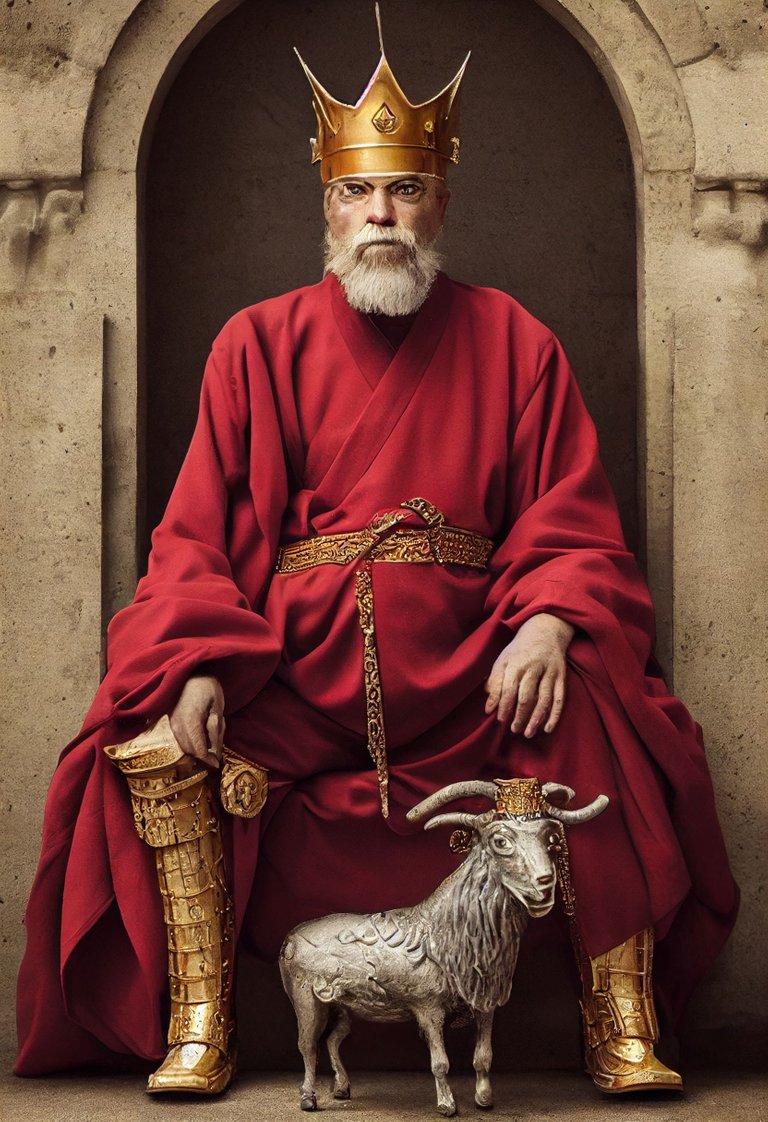 Our emperor probably has too many hands, and the baby ram is an interest element. There'll be a few more things to fix to get it to a final state, and that's what I'll be working on next post!
---
Want more content from me?
Witness my futile efforts to play my Steam Game collection in alphabetical order.
Are you aware that I love photography? Check out my work in a collection.
---

If you haven't started playing Splinterlands, you should do that immediately. It's very good fun.
If you want to see my Splinterlands antics and rants live, Find me on Twitch

If you prefer sleeping in your designated time zone, go watch replays on YouTube.
---
Thanks as always for your time!
---
---