The Star Final
The time has come to finalise The Star for my AI generated tarot card deck. The below is the image that I am starting out with, and it needs a bit of work to get to a completed state.
I want to work on the hand holding the vessel of water; and then of course will come the up scaling and facial enhancement. Here is the starting image: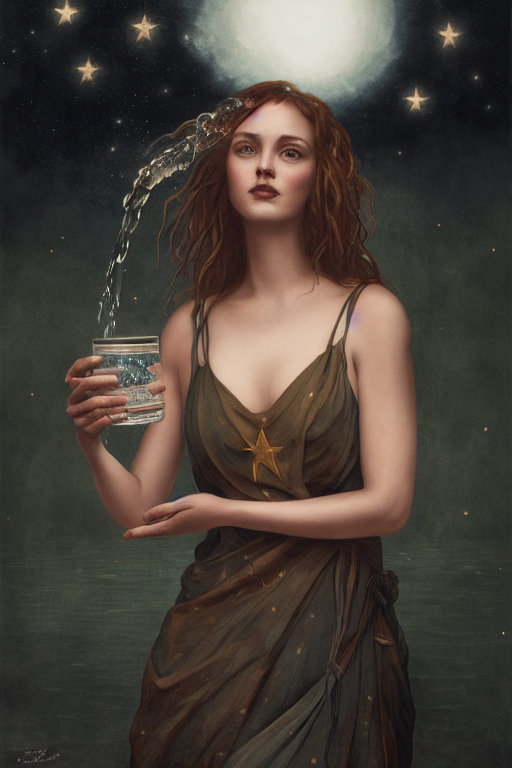 The transformation is one of pretty poor painting in Photoshop. The below is the first stage that I've arrived at, after having used some clone tool, patch tool, and a bit of manual brushwork. Up close it is shocking. In a thumbnail; it isn't too bad. If it were to be printed "card sized", it would probably be fine.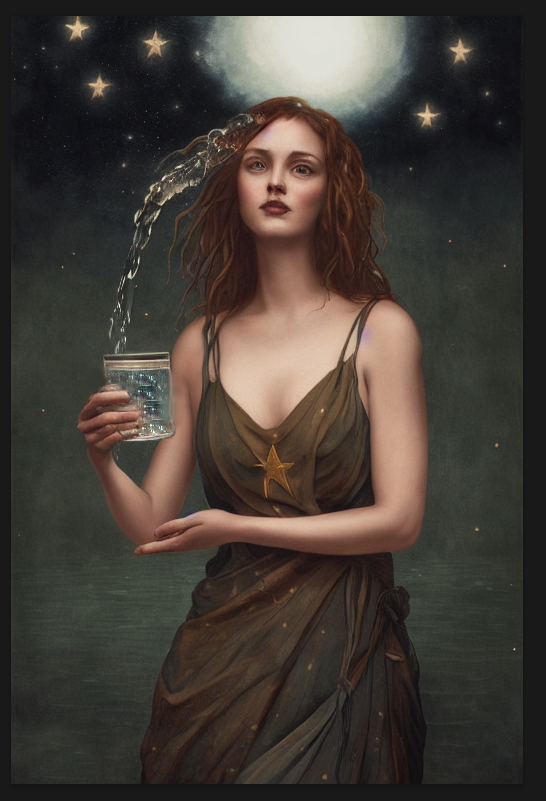 The border here is just me being lazy with cropping my screenshot, but it does give me the notion that borders for these cards are something that I should start considering; along with type faces for the naming... seems like a lot of work to finalise and complete. In any case, time to upscale and enhance the facial features somewhat.
The outcome of the upscaled face is the same as other iterations where I've used GFPGAN: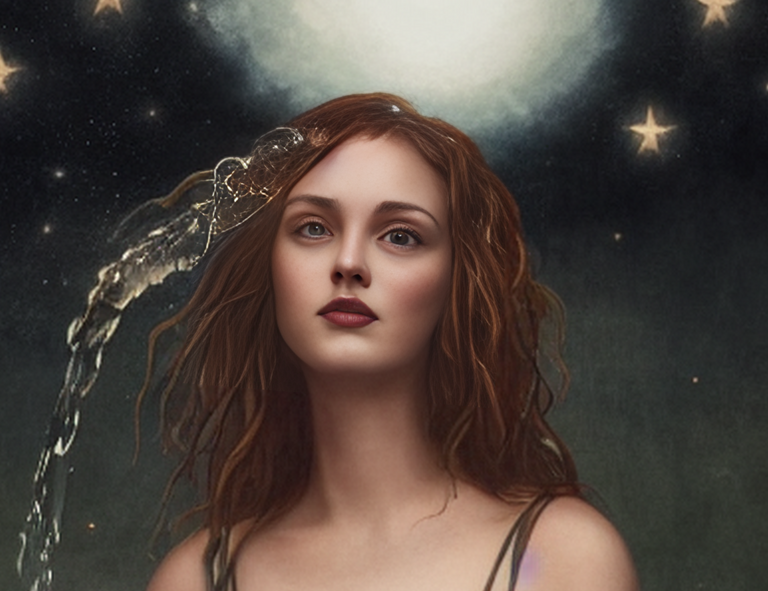 There's some unusual proportions between the eyes there that need to be fixed to make our character look less like they have a swollen eye on one side of their face. The Photoshop liquefy tool can help with that.
If you haven't ever used that tool, it is pretty easy, and just like a character generator in any modern game: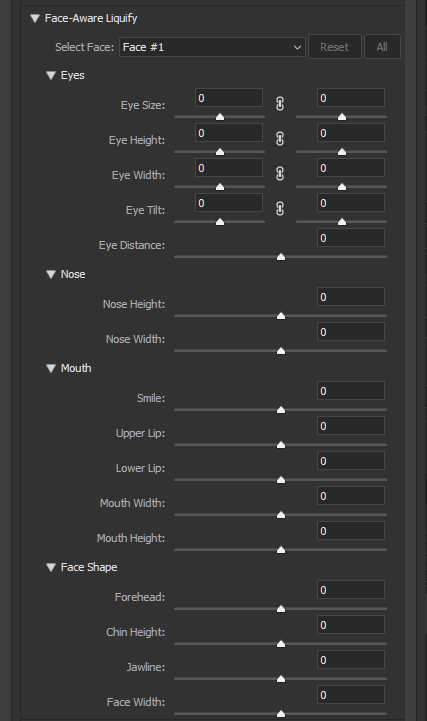 And this is the output, after moving several of those sliders in various ways...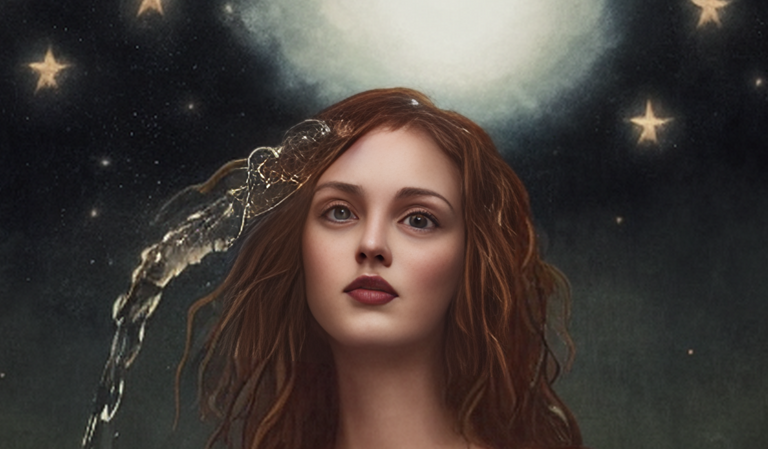 The last thing to do is to add the standard vignette and colour adjustments to make the image blend with the others in the series.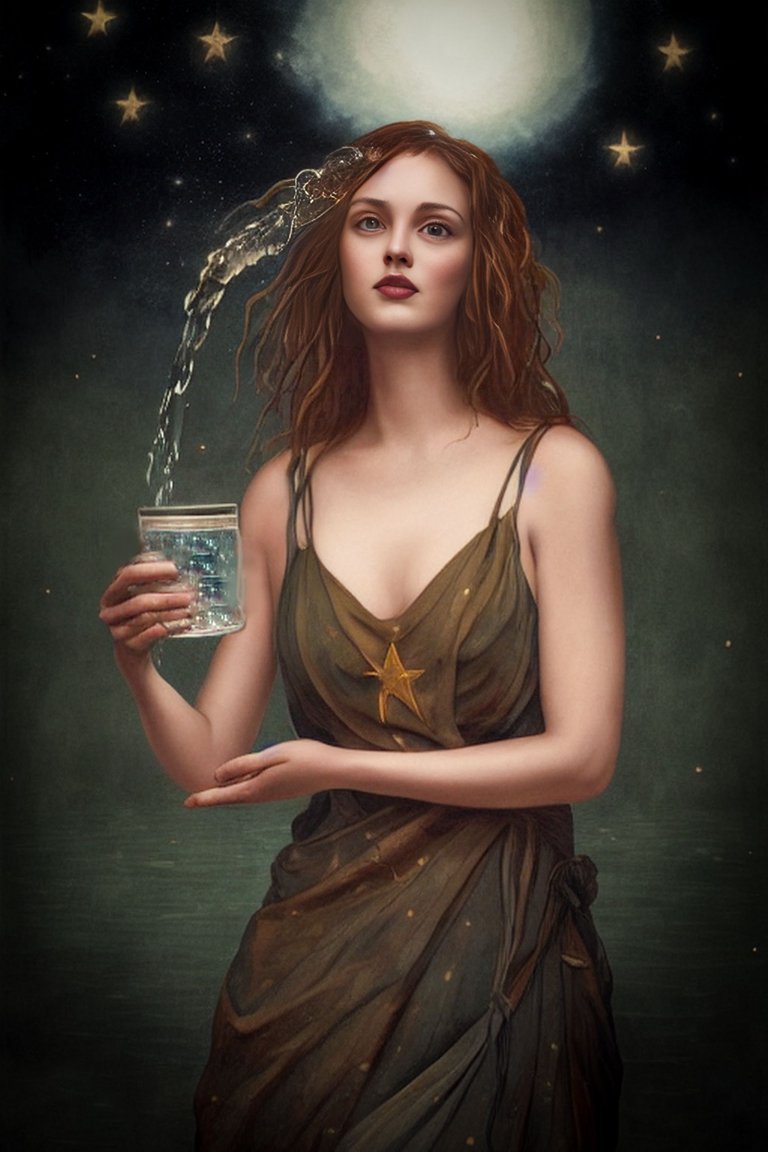 ---
Want more content from me?
Witness my futile efforts to play my Steam Game collection in alphabetical order.
Are you aware that I love photography? Check out my work in a collection.
---

If you haven't started playing Splinterlands, you should do that immediately. It's very good fun.
If you want to see my Splinterlands antics and rants live, Find me on Twitch

If you prefer sleeping in your designated time zone, go watch replays on YouTube.
---
Thanks as always for your time!
---
---