The third outing of the Emperor in prompt town
Time to review a whole bunch more images. My grammar is really good today; because my sleep is lacking; so I will probably be very blunt and brutal in my criticism of these images.
It's a learning experience, learning to sleep, that is.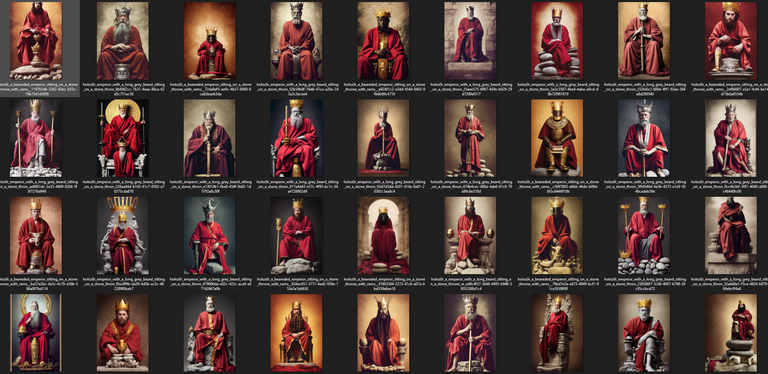 I quite like these elevated thrones. They add a sense of drama and risk to the precarious stance. I'm not sure where this bloke's leg has gone; but his expression lacks some coherence as well. Onto the next image.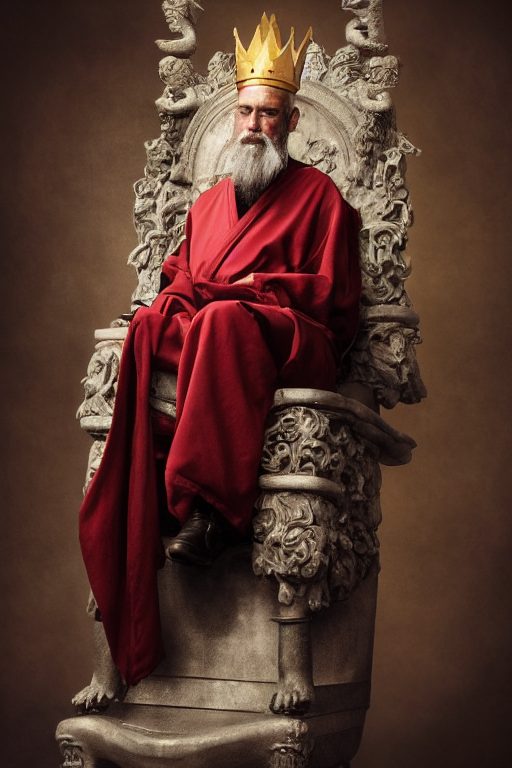 I just don't like this image. The blank background, the wreath behind is not a complete halo, and the head gear is super strange and bizarre. The beard is pretty amazing, but the hands are not.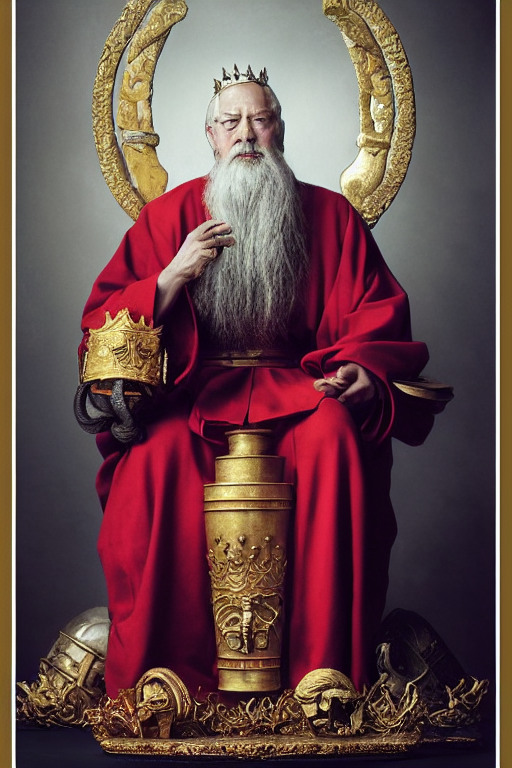 This is an intimidating image. A powerful pose, and a throne with a crown. That crumbling stone is present again, but our Emperor candidate is appearing to miss out on having two feet. That's strange.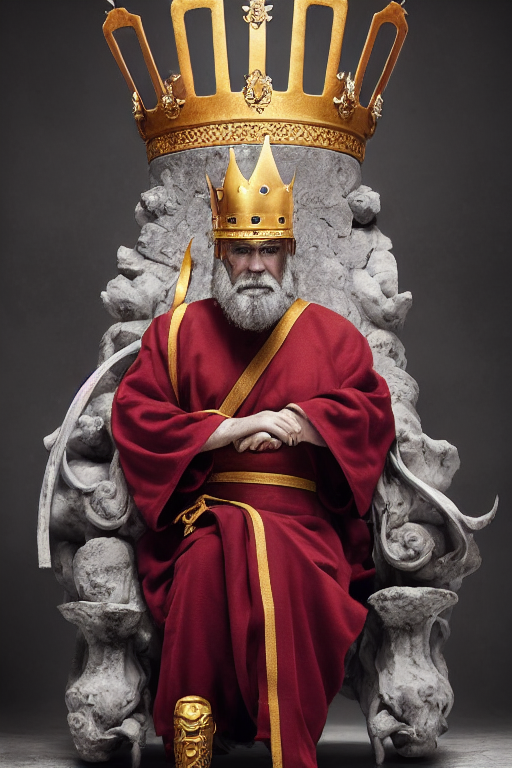 I thought that this was interesting. We've got a bear. Or a Ram. Is it an emperor? I don't think so at all. :D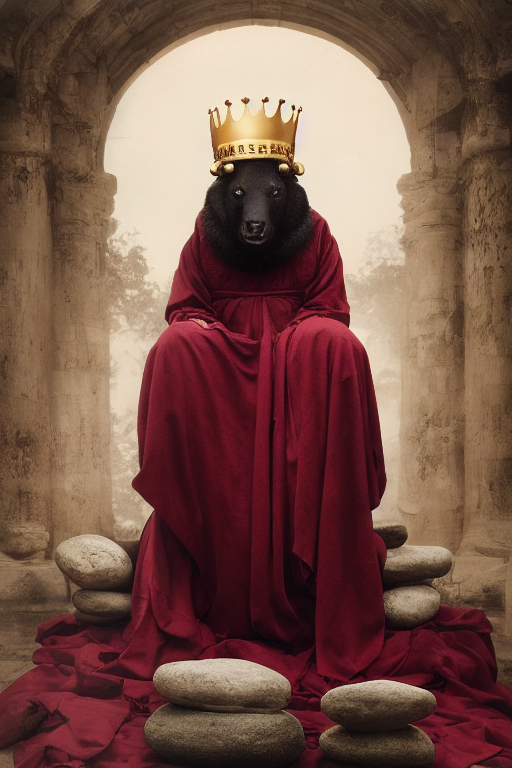 My kingdom for some well rendered hands. It is close. The beard again, is incredible, but the whole package is not very cohesive.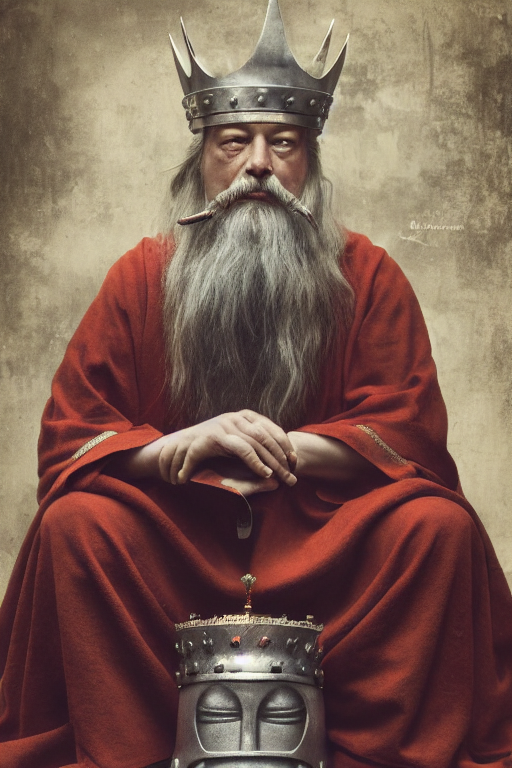 Unfortunately, this image doesn't have enough detail. Again, I like the stacked stones making up the throne. The symbolism there is powerful.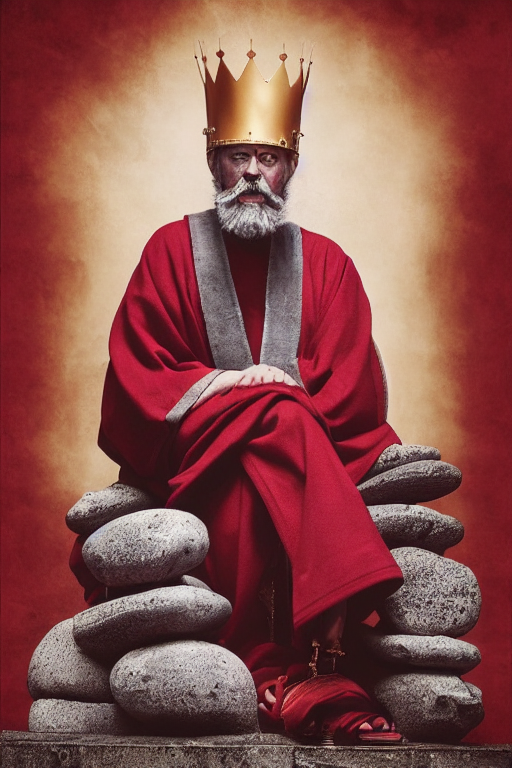 I've got one more set of large images to go through, and I sure hope I won't have to generate more iterations to get to the final outcome and image that I want.
---
Want more content from me?
Witness my futile efforts to play my Steam Game collection in alphabetical order.
Are you aware that I love photography? Check out my work in a collection.
---

If you haven't started playing Splinterlands, you should do that immediately. It's very good fun.
If you want to see my Splinterlands antics and rants live, Find me on Twitch

If you prefer sleeping in your designated time zone, go watch replays on YouTube.
---
Thanks as always for your time!
---
---