Rules of Holybread
About 6 days ago Holybread was released and since then over 1400 users have joined the game. By this number of members a lot of questions pop up. In order to clarify some of those, this post officially states what is allowed and what is not allowed in Holybread.
You will also be able to find this information on holybread.io in a couple of hours when we update the server (link will be edited once the rules are online).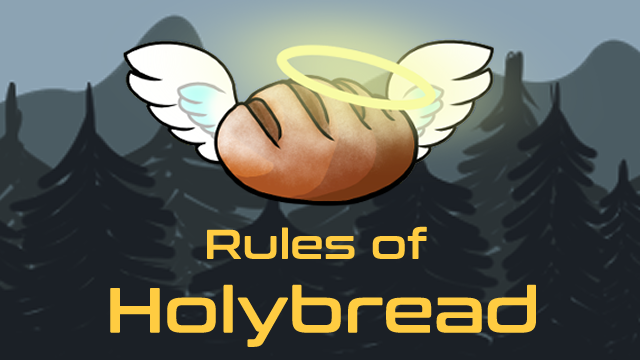 What is allowed?
Players are allowed to play Holybread with multiple accounts. There is no rule or limitation of how many accounts you are allowed to use and you can play each and every single one of them as long as you avoid doing something that is not allowed.
What is not allowed?
It is not allowed to use ingame bots (bots that do clicks for you like automatically starting a quest right after another, or attacking someone in the arena once the cooldown is over). It is also not allowed to use a bug to your own or someone elses advantage if you find one.
Any accounts that do not stick to the rules will be banned.
If you have any questions about the rules you can ask them either in the comments below or on our discord server. You can also directly contact @auminda (auminda#6100) on discord.
(This post is linked ingame and is a collection point for all rules. It's possible that more rules will be added over time.)
---
---