Splinterlands Art Contest Week 212! - Time Meddler
Hello everyone,
I keep exploring the ballpoint pen as a medium and I decided to do another Splinterlands character to enter into this week's Splinterlands Weekly Art Contest.
---
After some deliberation my attention was caught by the Time Meddler art, because I thought it would suit the ballpoint style that I am going for, which is more of a cross hatching than going for a smoother shading. So the Time Meddler it is - here is the original Splinterlands art from the amazing artists that served as the reference: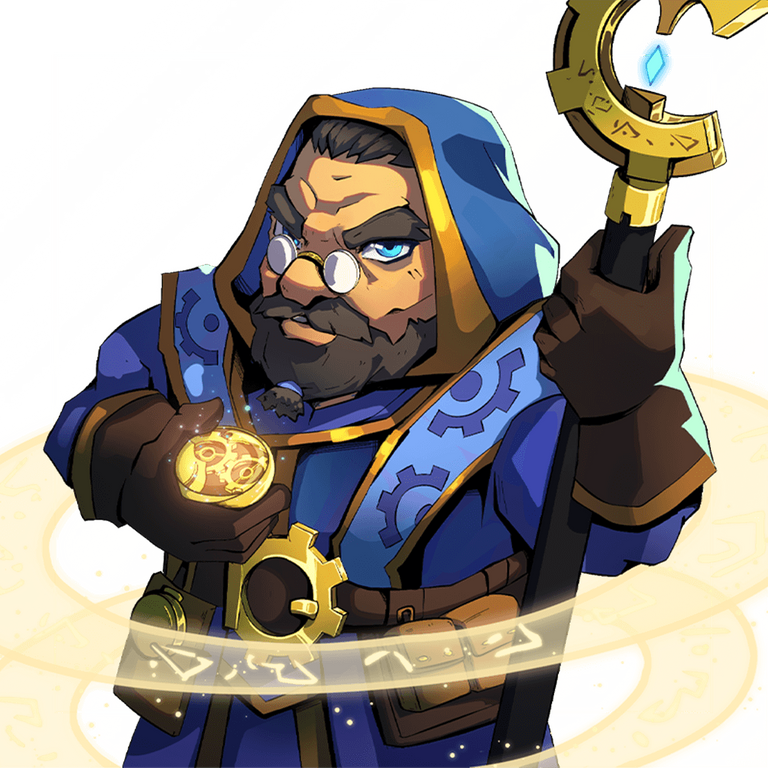 ---
Next thing to pick was what paper to use and I just went with my small moleskine sketchbook. First up was a pencil sketch, I am still not confident enough to go in directly with a permanent medium so I am still sketching before going in with the ink for the darkest areas: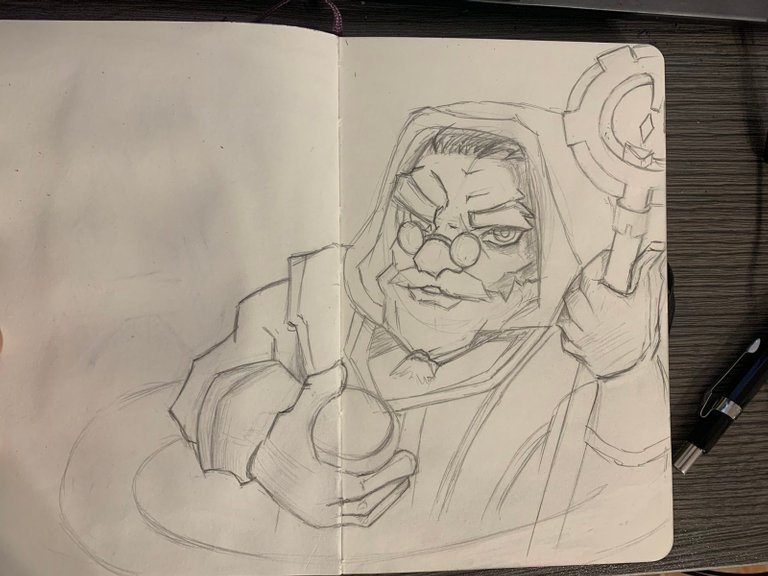 I chose not to go portrait for a full body view but settled in on this part because I think it suited good the sketchbook spread.
---
After I was happy with the initial sketch I started inking first with a fountain pen that I got recently just to check it out and a ballpoint pen which had a bit darker ink: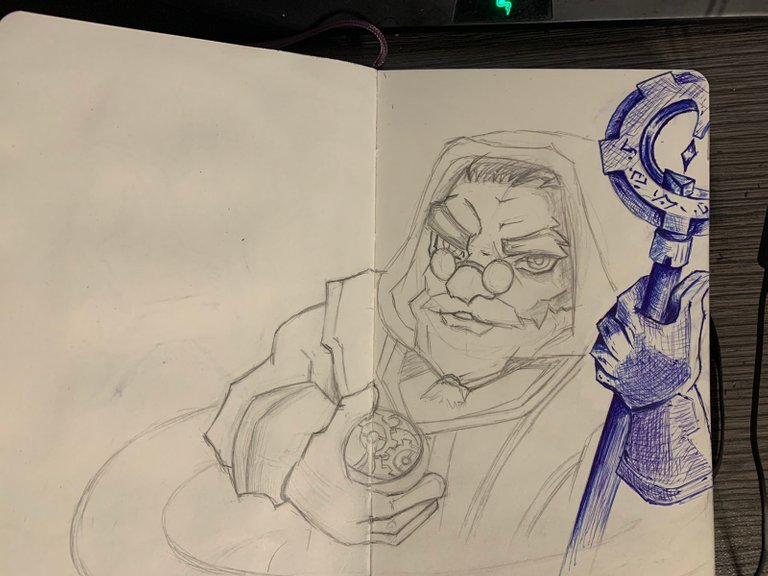 I was reasonably happy with the result so I kept on going with the most important part - the head/face, because as anyone that draws can tell you, if that part goes south the drawing is done for: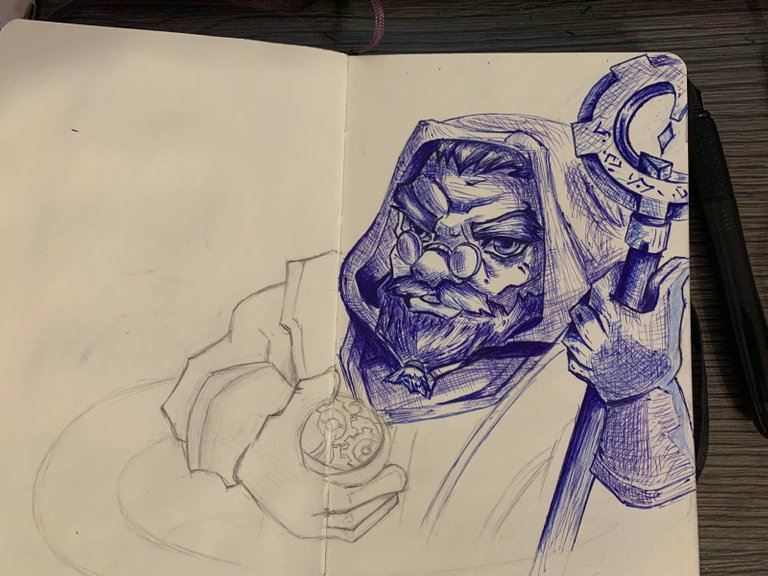 After it turned out good (in my opinion that is) I kept going with the rest of the drawing until it was done. Here is the final drawing: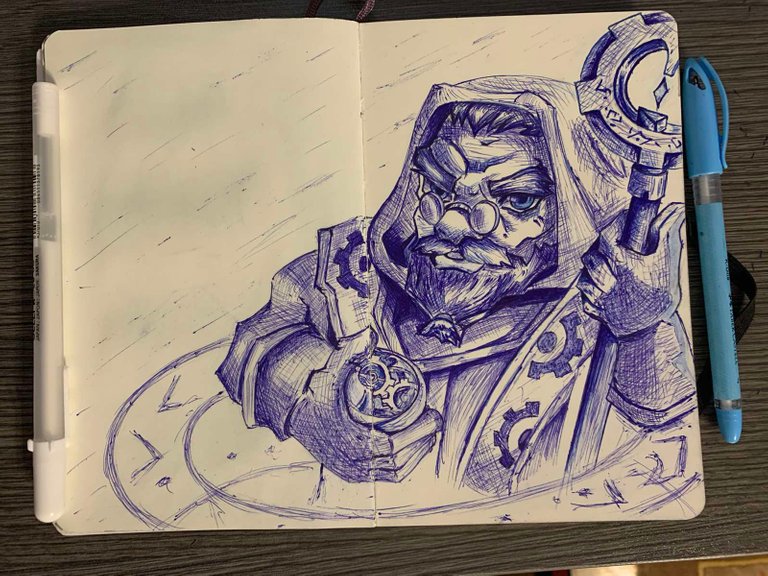 I am very happy with how it turned out. It is by no means perfect but I like it and hope that you guys will like it too!
If you took the time out of your day to check out my post I wish you a happy rest of your day/night and until next time!
---
Materials used:
Moleskine Sketchbook
Pentel P205 mechanical pencil with HB lead
Fountain pen with blue ink
Blue Ballpoint pen
Sakura white gel pen
---
---