Home Education Curation Collection 31st July 2022
Well look at that, another month is coming to a close and for those in many of the northern hemisphere countries the big summer break has already arrived. With this in mind, the @holos-lotus team invited us to join a collaboration with them and @crossculture on keeping the children entertained away from screens for a bit. The HomeEdders side of this challenge is right up our alley as we already love games which are educational too. The challenge post will remain pinned in the community until completion, which is 14th August.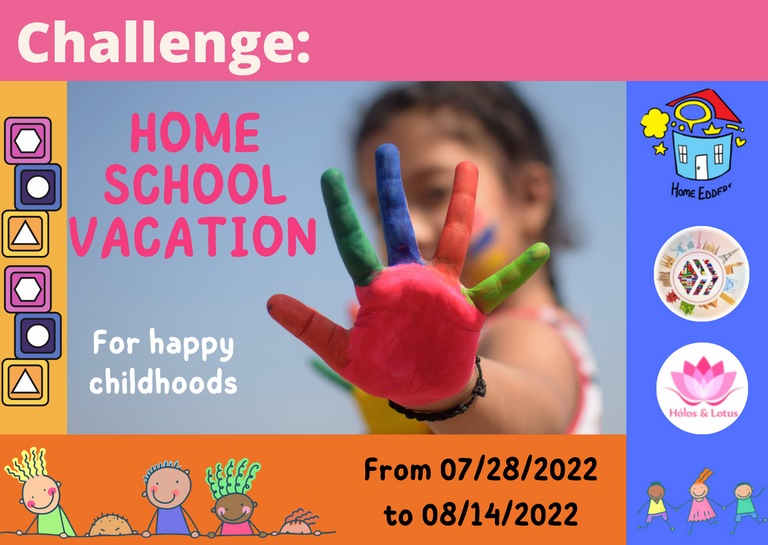 First our usual thank you everyone who makes this community what it is. This week 5% beneficiaries for interaction and contribution to the HomeEdders community go to:
• @leomarylm
• @arrliinn
• @missdeli
• @afterglow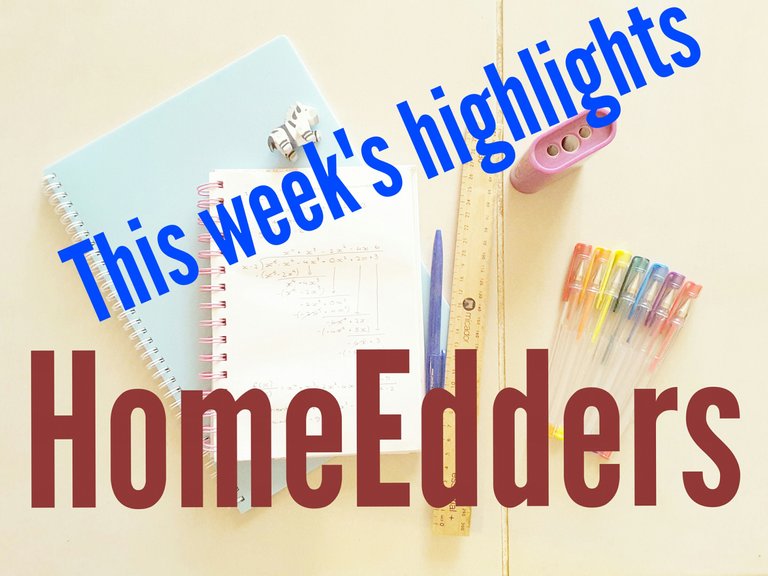 ~○♤♡◇♧○~
I'll be honest, I was a bit confused as to how this
division box
from
@virgilio07
was supposed to work when I read through (it could just be my flu addled brain, though), but the added video made it all clear. It's very clever and looks like lots of fun too.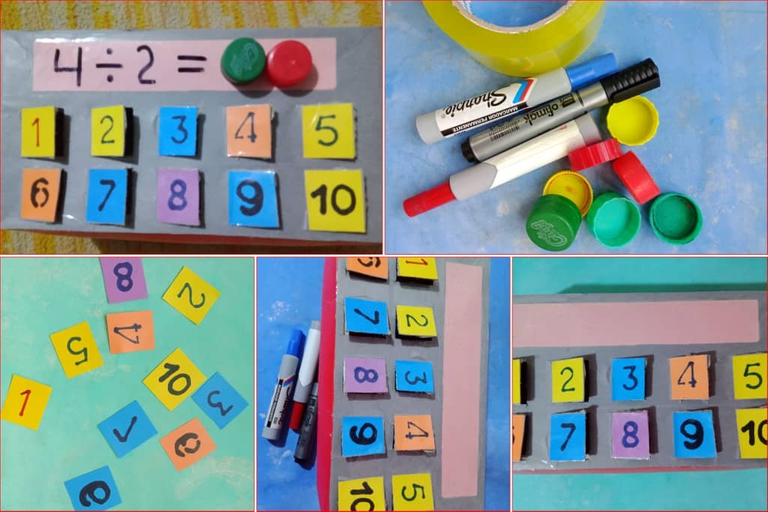 @arrliinn
is very much aware how easy it can be to put children off maths, so she makes sure to keep things fun. Their latest maths has been
art based
with tangrams.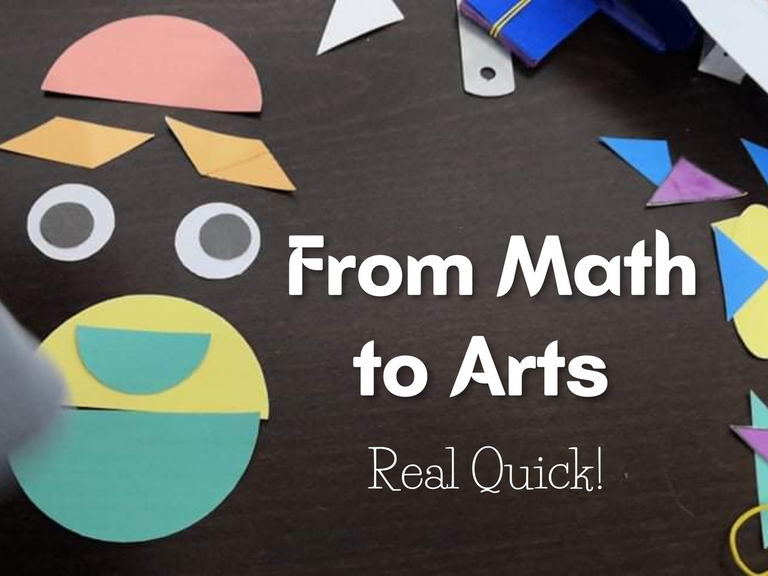 I enjoyed
@leomarylm
's
exploring activity
that she did with her girls this week. I especially love the touch of coloured "magnifying glasses" that they created and decorated.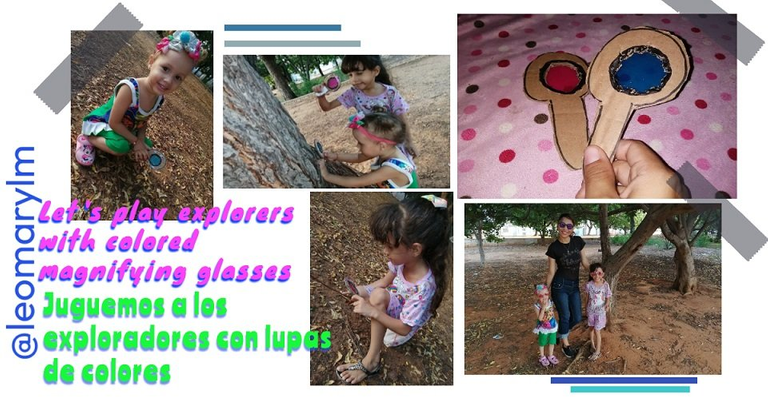 It's shaping up to be quite the artistic week!
@luckydrums
has been teaching about pollution and his student made
some artwork from discarded bottle caps.
I just love how proud she looks of her finished piece!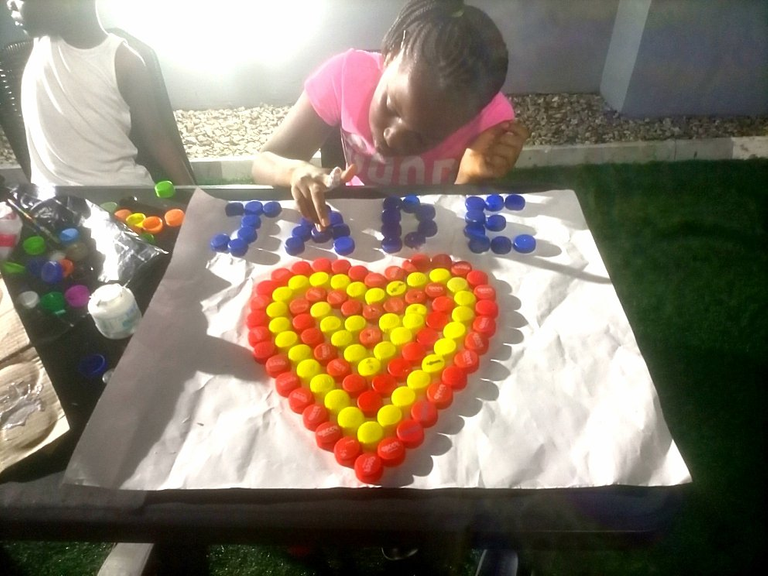 And we may as well wrap up with more art from
@missdeli
and son with
playdough rainbow fish.
I love the way she incorporates different materials into pictures to what we'd usually expect.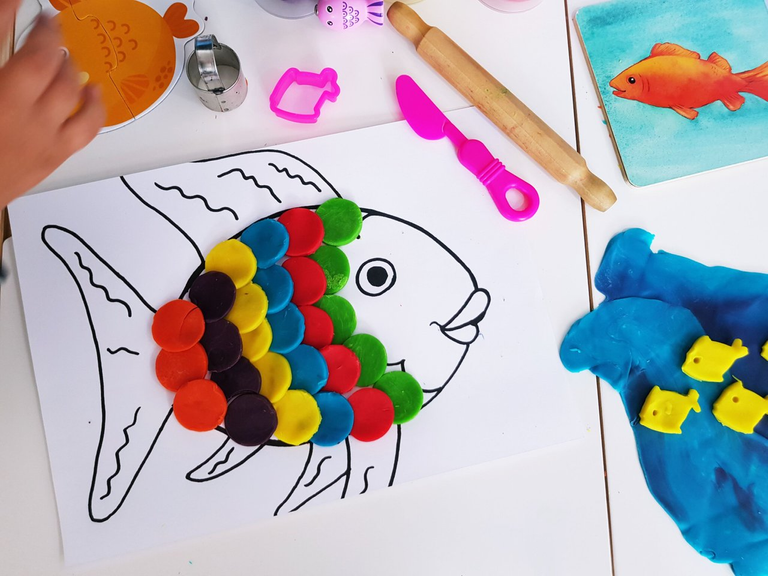 ---
Thank you for joining us. This curation was brought to you by @minismallholding and this week I have added @canadian-coconut as 10% beneficiary for the ongoing delegation support and all the other support she gives to the community from behind the scenes. Thank you!
HomeEdders image created by @minismallholding, logo created by @ryivhnn's sister.
~○♤♡◇♧○~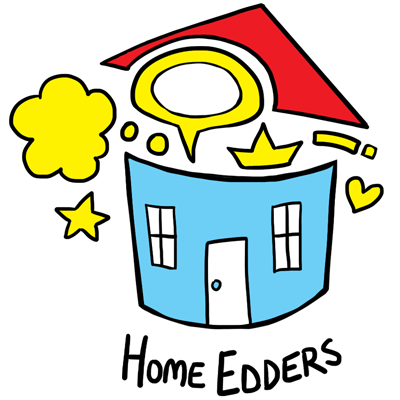 Supporting home education and educational content. If you're a home educator, home educated or are thinking about home education, find out what we're about HERE.
You can join the community by clicking the subscribe button on Hive or Peakd.
---
---