Ulog #10: Chicken Adidas Recipe
Have you tried eating Chicken Feet???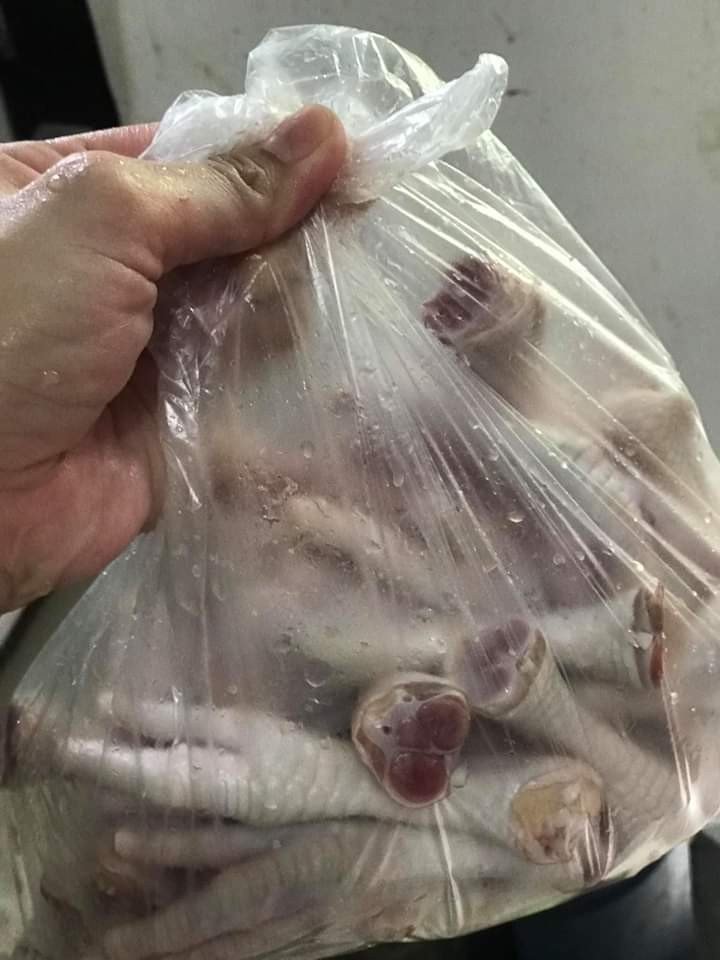 Chicken feet or know as "Chicken Adidas" in the Philippines, are also cooked and eaten in many countries. Sounds weird for some but it is really one of the best chicken part . Filipinos called chicken feet "Adidas" because of the three long fingers strips of its feet.
"Chicken Feet Adobo" is a Filipino delicacy that may not look as appealing for some, but it actually packs a punch when it comes to nutrients and vitamins. Do you know that the bones of chicken feet contain a lot of protein and calcium? So, this means it is beneficial for your bone health. The cartilage in the feet has gelatin-like properties that can be used as a thickening agent in the broth.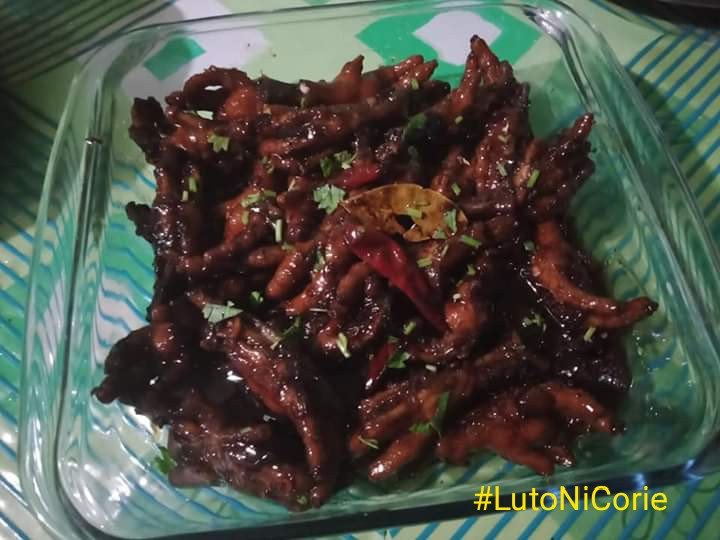 Today, I am sharing with you one of our family's favorite recipe or way of cooking chicken adidas called Chicken Feet Adobo!
Ingredients:
1 kilo chicken feet (cleaned, skin and nails removed)
5 cloves of garlic, minced
3 pcs bay leaves
2 pcs red chili
2 pcs red onion
1/2 cup soy sauce
1/2 cup vinegar
2 tbsp oyster sauce
1/8 tsp black pepper, ground
1 tbsp sugar
1 cup cooking oil
2 cups of water
Procedures:
Heat frying pan and 1 cup of cooking oil.

Fry the chicken feet until color turns light brown then, set aside.

On the same pan, saute onion, chili and garlic.

Add-in the fried chicken feet, soy sauce, and water then, let it boil.

When it started to boil add the dried bay leaves, oyster sauce, ground pepper and sugar.

Shimmer until chicken feet becomes tender, you can add water as necessary.

When chicken feet is tender, add vinegar, oyster sauce and stir. Cover and cook for another 5 minutes.

Turn-off stove and transfer to a serving plate. Garnish with Chinese Celery or "Kinchay".
---
Hope you enjoy my recipe and looking forward to your own cooking of Chicken Feet. Thanks again and have a nice day ahead! See you on my next blog! 😘
---

---
---