Ulog #4 : Crabs in Coconut Milk
Good day Ka-Hive!!! 🙋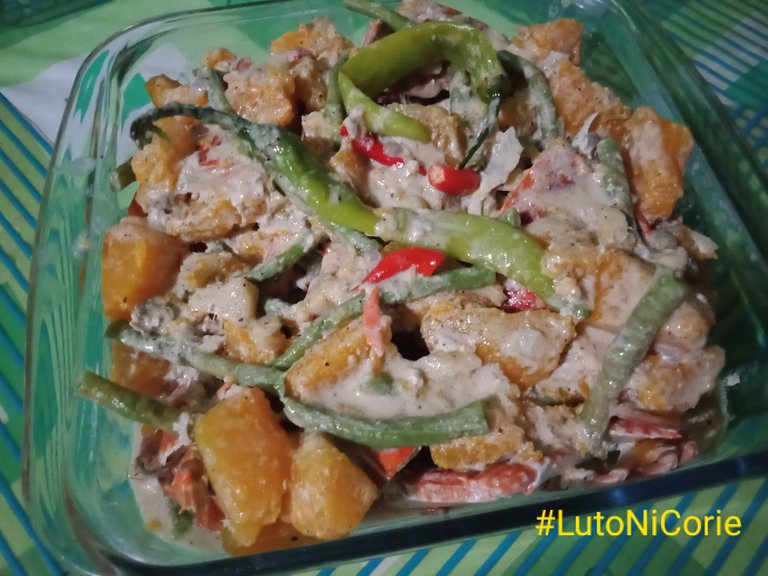 Today I am sharing with you my own version of cooking "Ginataang Alimasag" (Crabs in Coconut Milk) one of the local menu in the Philippines. I made it extra healthy by adding vegetables like "Sitaw" (long beans) and "Kalabasa" (squash). And also to make it special I put some chili peppers to add spice! Looks delicious and yummy right?! So are you ready?! Set and let's start with the following steps below!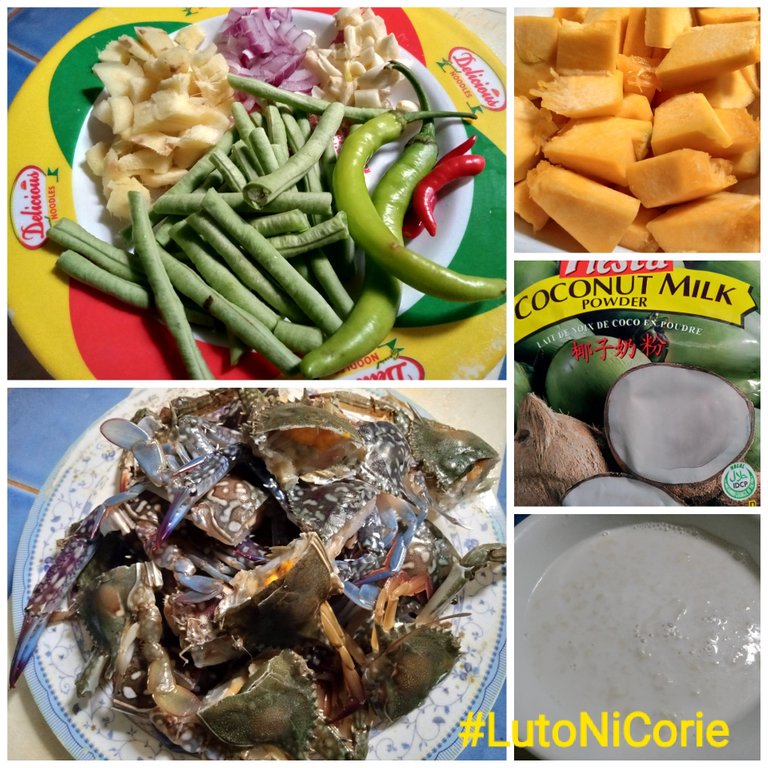 INGREDIENTS:
1/2 kilo crabs, cunt into two
1 1/2 cups squash, cut into cubes
1 cup long beans (sitaw) or string beans, cut into inches long
1 sachet instant powdered coconut milk (can also use 1 1/2 cup fresh gata)
3 cloves garlic, minced
1 medium red onion, chopped
1/4 cup of ginger, chopped
1-2 pieces red or green chili peppers
1/4 teaspoon ground black pepper
2 tablespoons cooking oil
1/2 teaspoon salt
fish sauce/ajinamoto, for seasoning
INSTRUCTIONS: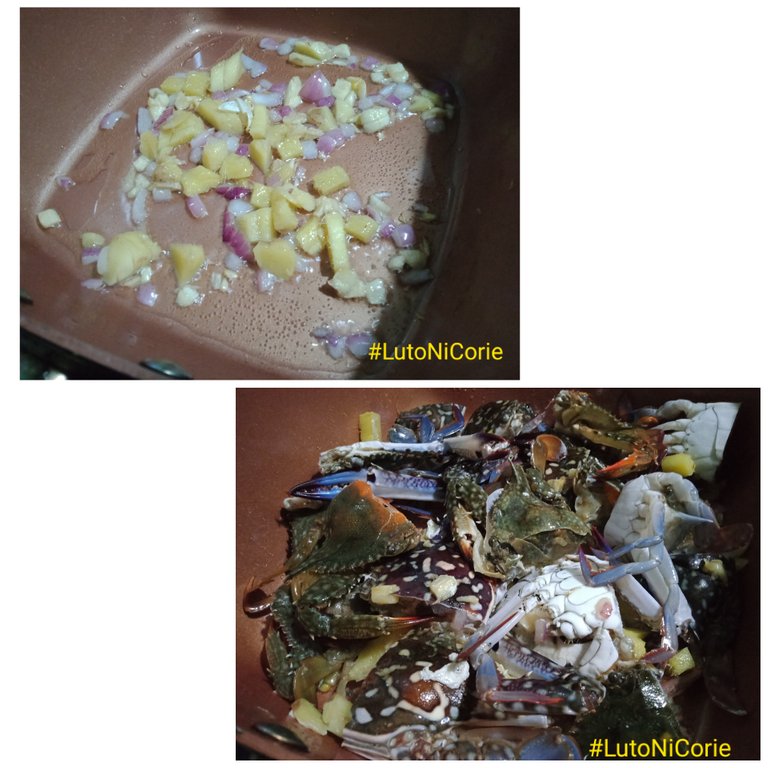 1.In a deep pan, saute garlic, onion and ginger in oil until tender. Add crabs and salt. Let it simmer until the crabs are cooked or turned orange in color.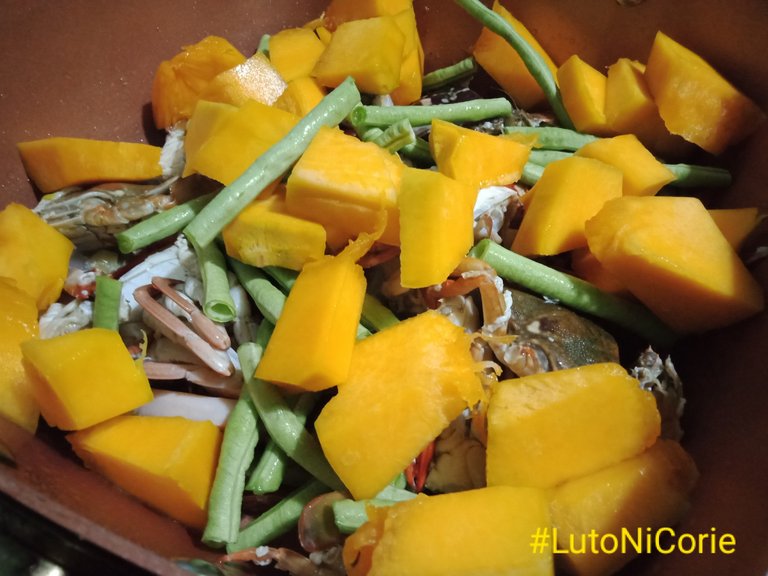 2.Next, after the crabs are done, add squash and long beans (sitaw) then simmer again for about 2-3 minutes or until vegetables are half cooked.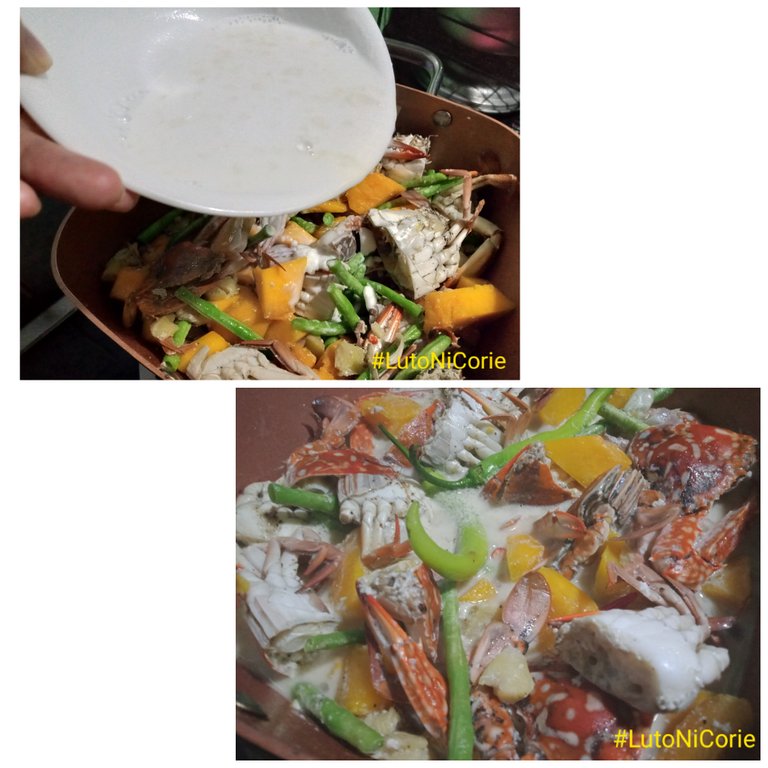 3.Finally, add coconut milk and continue to simmer until squash is really soft and mushy like a puree. Then put the chili peppers, ground black pepper and season with fish sauce or ajinomoto to add taste. Let it cook for another 5-10 minutes.
Serve with hot rice and enjoy eating! 😋
---
Short Trivia:
Crabs - are rich in vitamins and minerals, crab meat is also low in fat and contains Omega-3 polyunsaturated acids. Helps provide protection from heart disease and aids brain development.
---
Hope you can try and cook this simple version of my own cooking recipe of "Ginataang Alimasag".
Thank you again Ka-Hive for dropping by and see you on my next cooking blog! 🥘🍲👩‍🍳👍
Happy Hive & keep safe everyone! 😘

---
---