Ulog #9: Easy Homemade Chili-Garlic Oil
Chili-Garlic Oil is used in the pan as a cooking base for meats and vegetables, as a spicy dipping sauce for rolls and dumplings, or drizzled over almost anything. In any way it's used, chili oil packs a hot punch with every bite.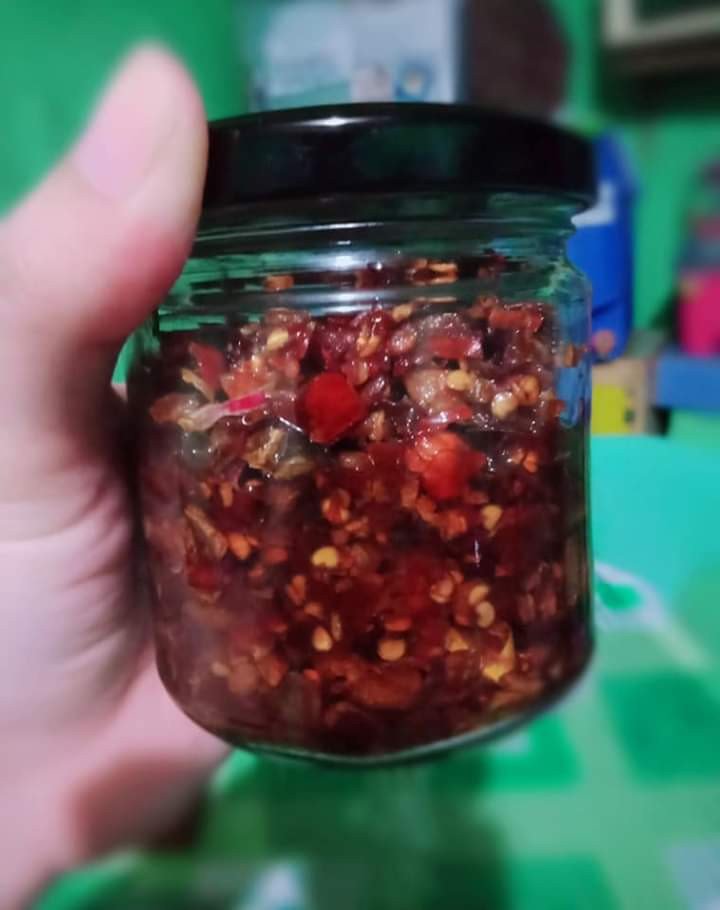 For me, I like foods that brings the heat, so I decided to make my own recipe of this spicy condiment at home. Follow this easy steps with the following ingredients and procedures.
Ingredients: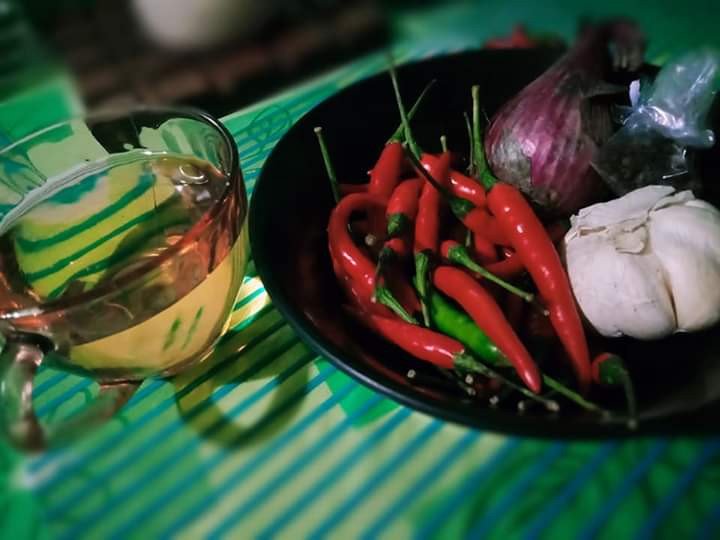 120g Red Chili (remove stalks)
1 head Garlic
1 medium red onion
1 cup cooking oil
2 tbsp peppercorns
Procedures: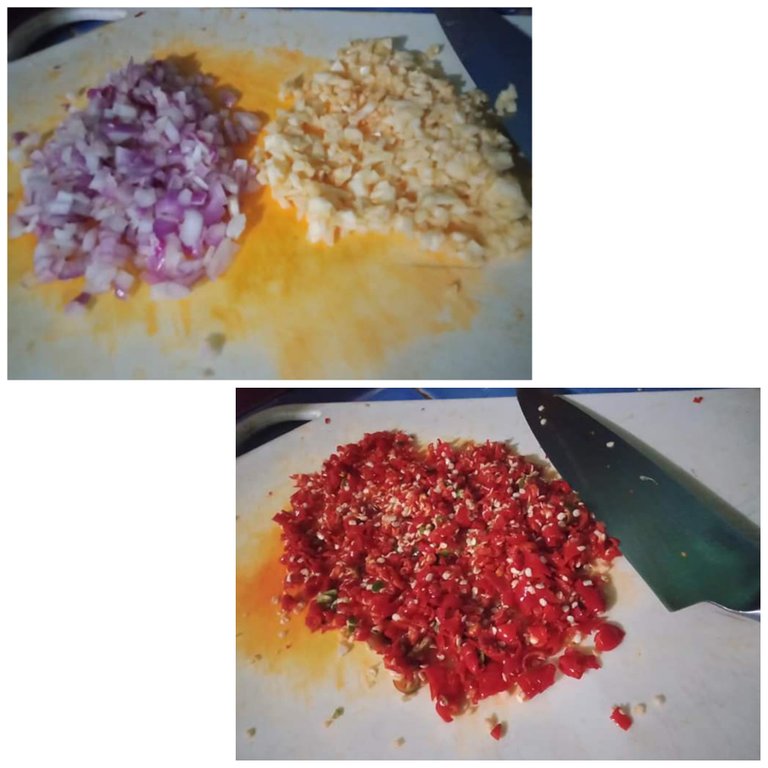 Finely chopped red chili, garlic and onion. Set aside.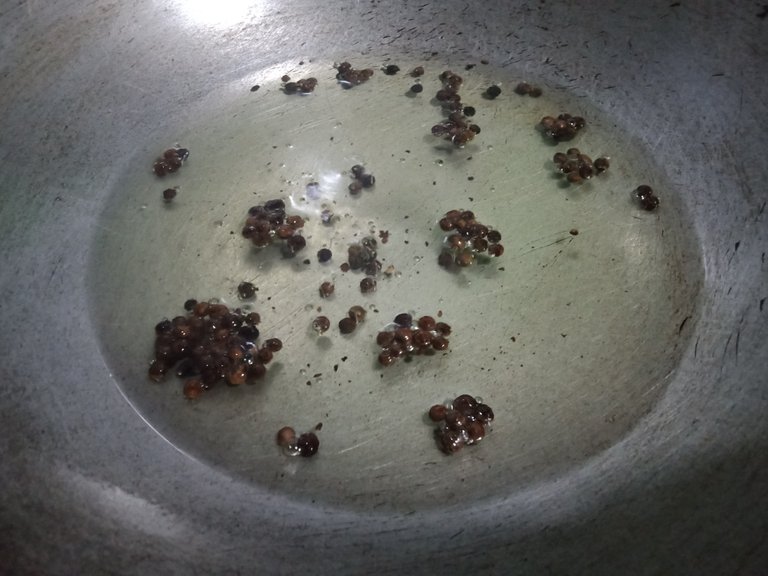 In a pan, put the cooking oil and bring to heat. Add peppercorns and cook in fire between low to medium heat for about 5 minutes. Stir continuously to make peppercorn oil. After cooking remove the peppercorns from the pan.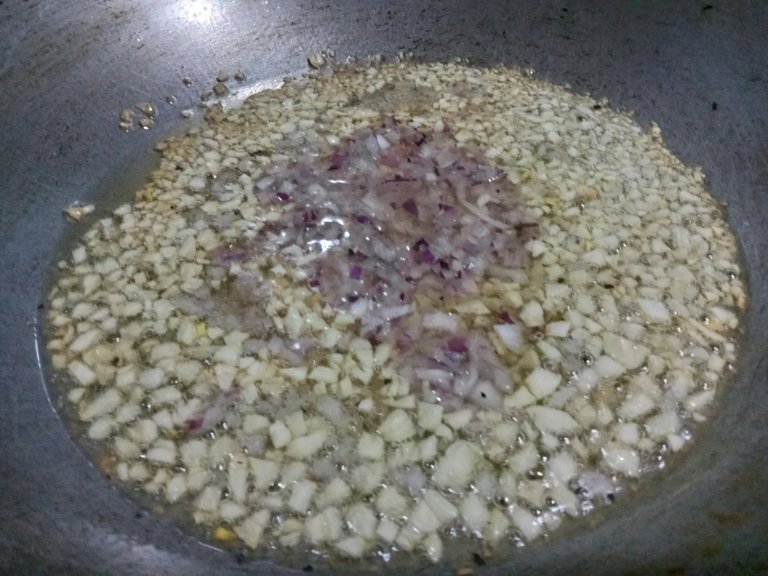 Next, on the same pan, fry garlic on a low fire then stir. After a while add onion, stir continuously until the garlic turns light brown in color.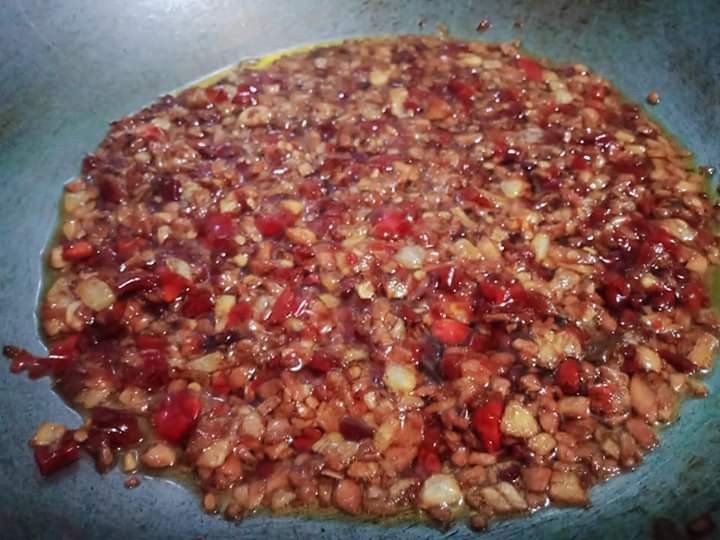 Finally, add red chili and stir constantly to avoid burning until the chili turns slightly dark red and it's done.
---
Easy homemade chili garlic oil is just made of 4 ingredients, very easy to prepare and won't take too much of your time. Perfect to mix with soup or as condiments to any kind of dipping sauce to level up the taste. The shelf life of the chili garlic oil will last longer when cooked properly.
Thank you for dropping by and hope my recipe will spice up your cravings. Happy cooking!!!
---
All posted photos are taken with my cellphone camera model unit Oppo A5s.
🌶️🌶️🌶️🌶️🌶️🌶️🌶️🌶️🌶️🌶️🌶️🌶️🌶️🌶️🌶️🌶️🌶️🌶️

---
---