Attending my first Hive Meet-up in Halifax, England
It was great to finally get to my first hive meet-up today, hosted by @c0ff33a in Halifax, England.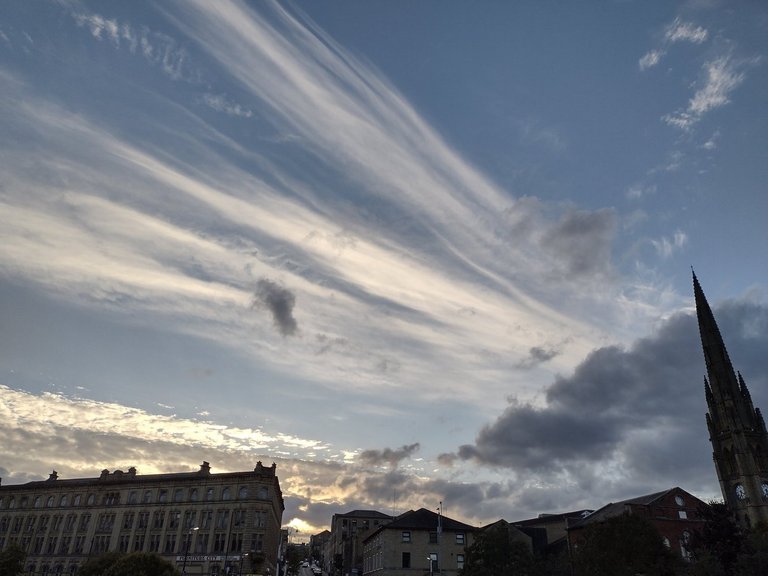 [Sunset over Halifax, just before I got on the train to head back North]
I got an earlyish train down from Edinburgh, and I'm on the way back as I type up this post now.
Even though there were not many of us, I have to say I really enjoyed it, and it was great to have a day of chatting about all things HIVE, and coffee of course !
The Hivers comprised; @shanibeer, @c0ff33a, @onw, @shmoogleosukami (which I still cant pronounce) and myself. There were also a few non-hivers - who got hived-to-death !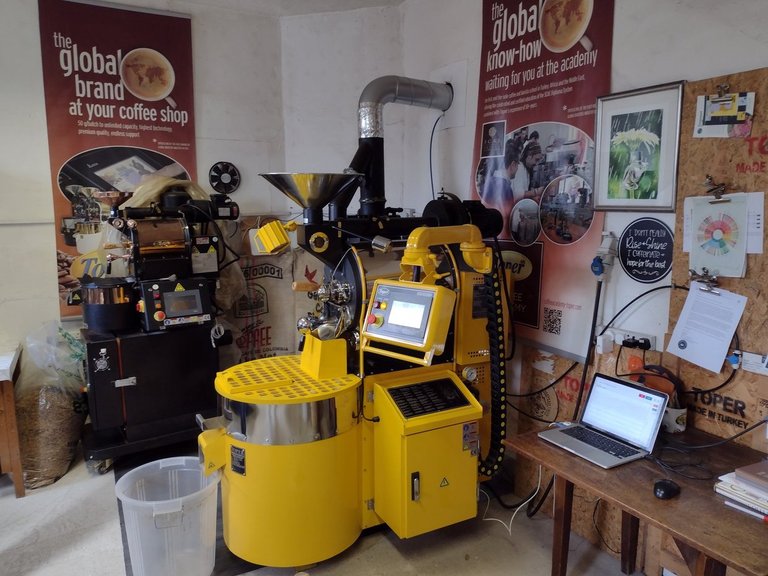 We were treated to some pretty awesome coffee, including a coffee roasting demo, as the event was hosted in the coffee wholesalers run by @c0ff33a ! I have to say I found it totally fascinating - and he even gave us a bag full to take home - totally awesome !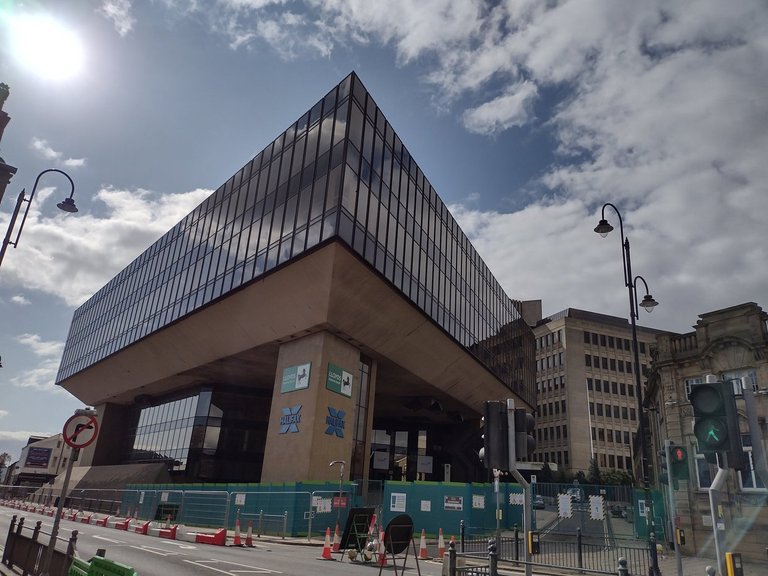 Now the silly thing is that I didnt actually take any pics of the discussion/meet-up as such - duh ! I was too busy chatting ! So you will have to put up with my pics of some of the lovely buildings in Halifax instead !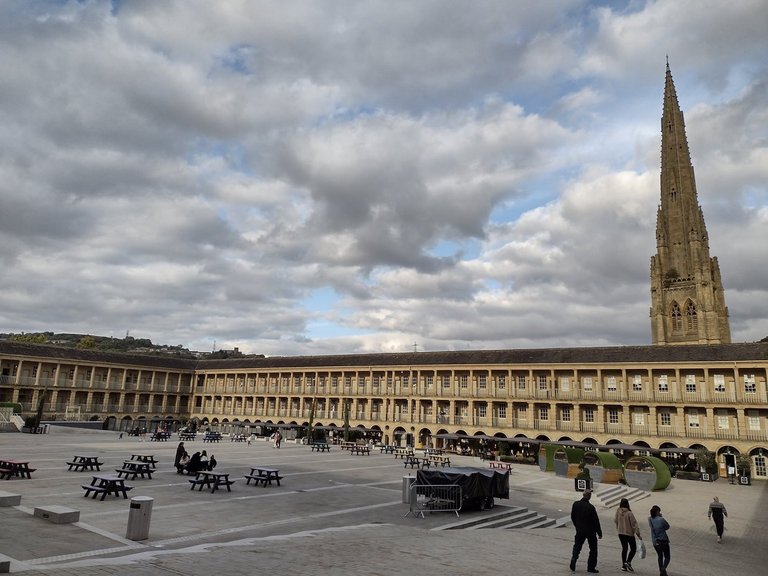 The discussions were quite lively, and we covered a whole host of topics including; trying to understand the various splinterlands tokens (thanks to @onw for explaining), running a witness node (thanks to @c0ff33a and @shmoogleosukami), various tokens and projects we have been investing into, Rising Star, opportunities for writers and the creative industries on HIVE (thanks to @shanibeer), and an idea for a gaming incubator for HIVE - among others. I have to say I really enjoyed it, and I learnt a ton !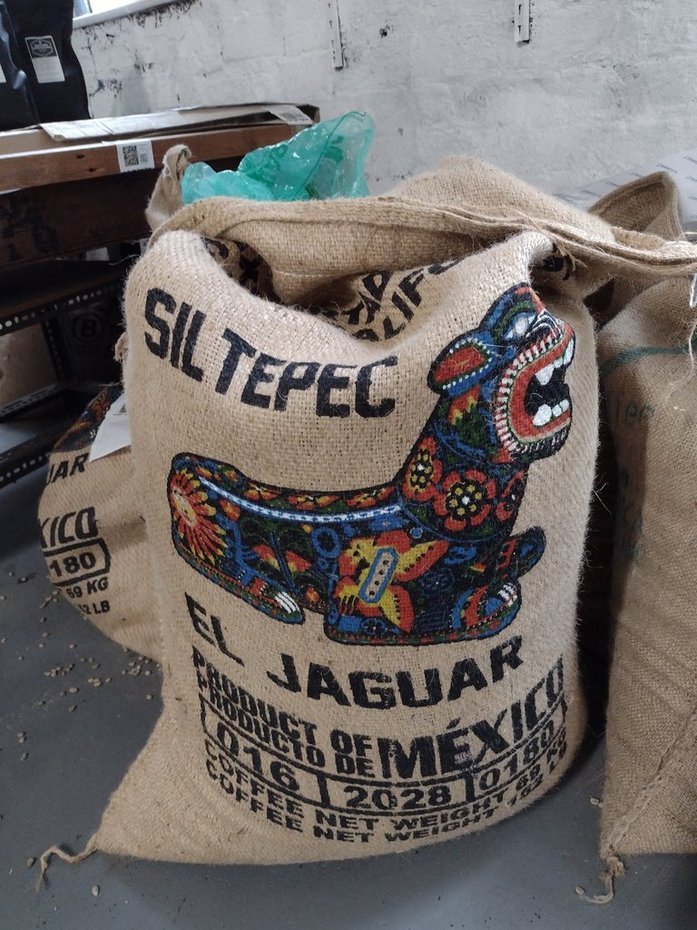 I really liked the setting for the meet-up, and the smell of all the coffee beans, etc was absolutely lovely - as were the cups of coffee were were being fed. A lovely spread of food was also put on - so we were totally spoiled - @c0ff33a - you exceeded my expectations !
I also learnt an absolute ton about coffee - like the bag above. You are reading that right - these coffee beans are monsooned ! That is, they are stored in an openside barn for about a year through monsoon season. This is done to mimic the effect on coffee beans from the olden days when they were shipped around the world in sail boats spending time in all kinds of weather ! So the next time someone asks you how you like your coffee - just say monsooned - and see what response you get !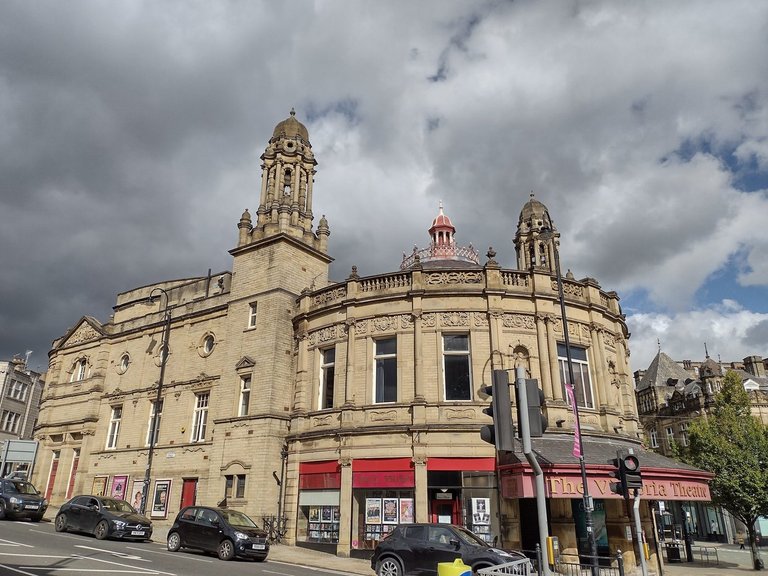 And when I was passing the Victoria Theatre (above) on the way to the venue, the clouds above could have been brewing for a monsoon - quite dramatic indeed !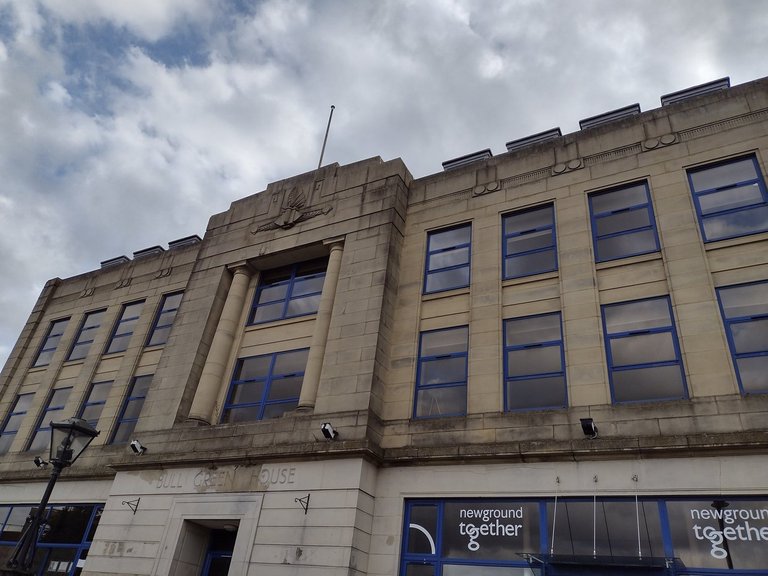 Its been a long journey for me today - it will have been 16 hours from door-to-door by the time I get home, but I have to say it was well worth it to spend the day in the presence of like-minded individuals discussing all things hive !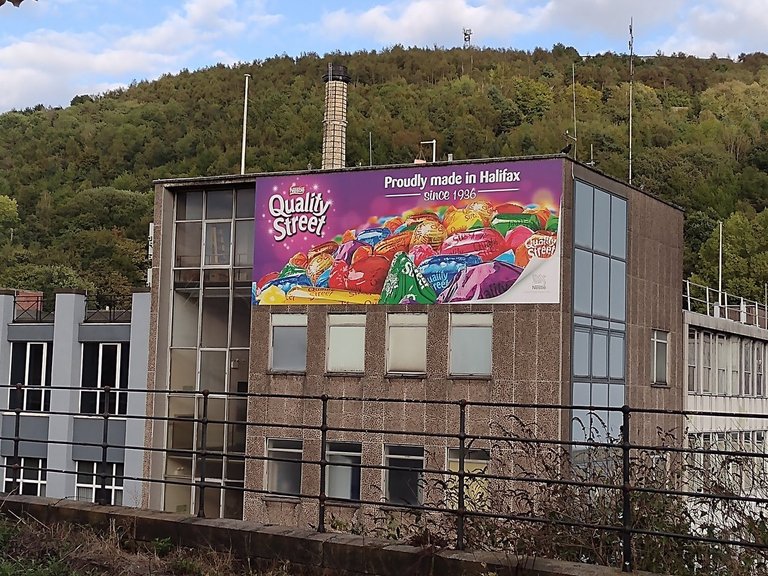 And heres an interesting Halifax fact for you (above) - this is where quality street is made ! For those that dont know, its a range of chocolate, that is traditionally eaten by the tin-full during the holiday season in December in the UK ! I've eaten thousands of those things - and I've got the ruined teeth to prove it !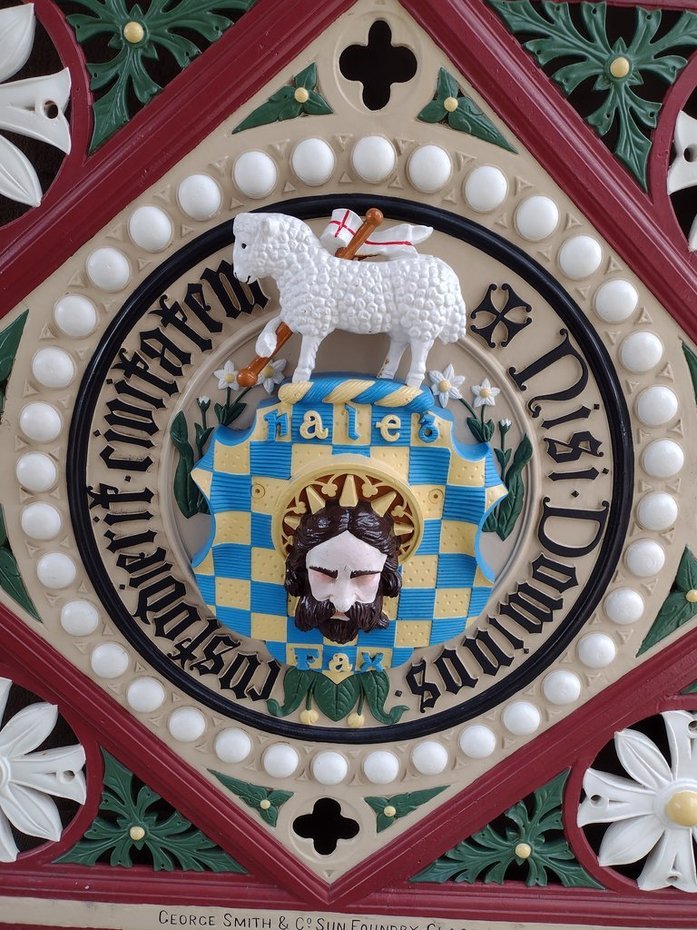 [Beautiful paneling on the doors to The Piece Hall]
Well, I'm already looking forward to next years meet-up, assuming @c0ff33a will host again (please, please, please). And I pity all those poor Hivers who only made it to Rosarito today, as the chat and banter could not have been half as good as it was in Halifax today !!!!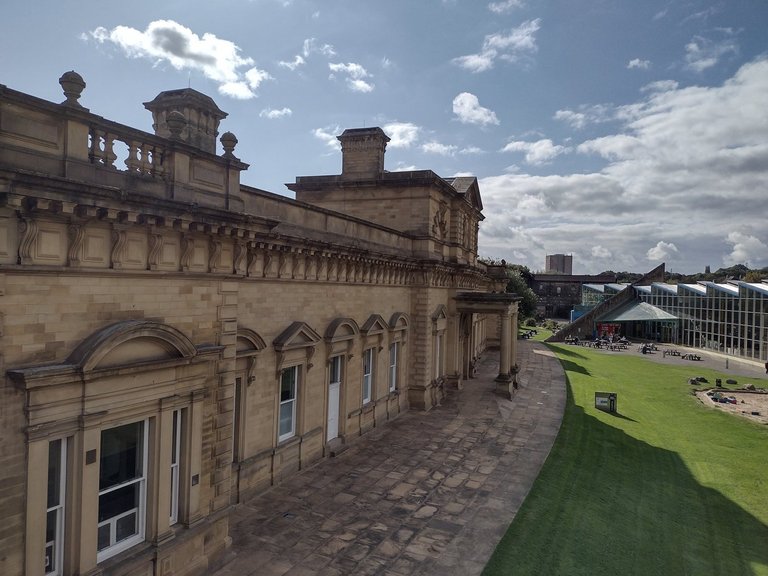 Heres looking forward to more in the future !!!!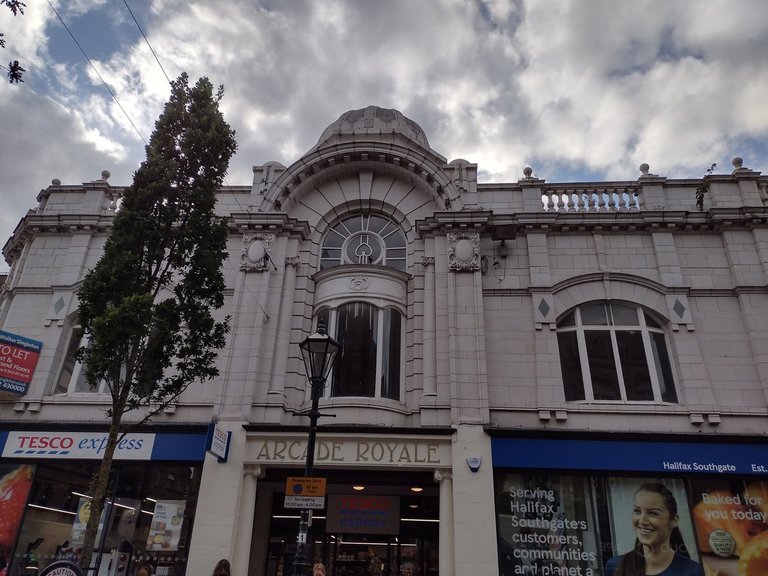 ---
---