Pembroke Castle, Wales - a huge 900 year old fortress with a very interesting underground cavern
We visited Pembroke castle in South West Wales back in April. It was pretty huge and had loads to do, so we were in there for quite a few hours.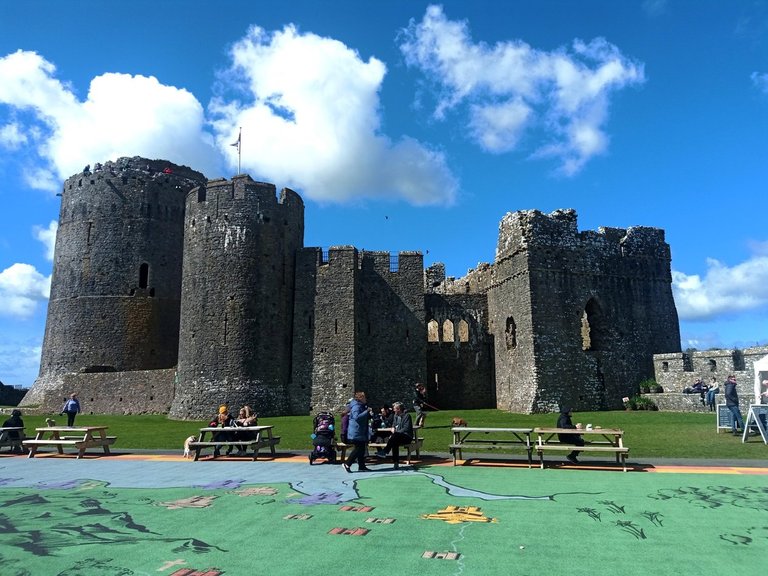 The castle sits on the high ground in the town of Pembroke and consists of a fairly large walled enclosure with a number of defensive towers and huge entrance gate block. It was in fairly decent condition. The walls are mostly intact, which you can walk around (most of the way) and the towers were mostly preserved with just a few in ruin.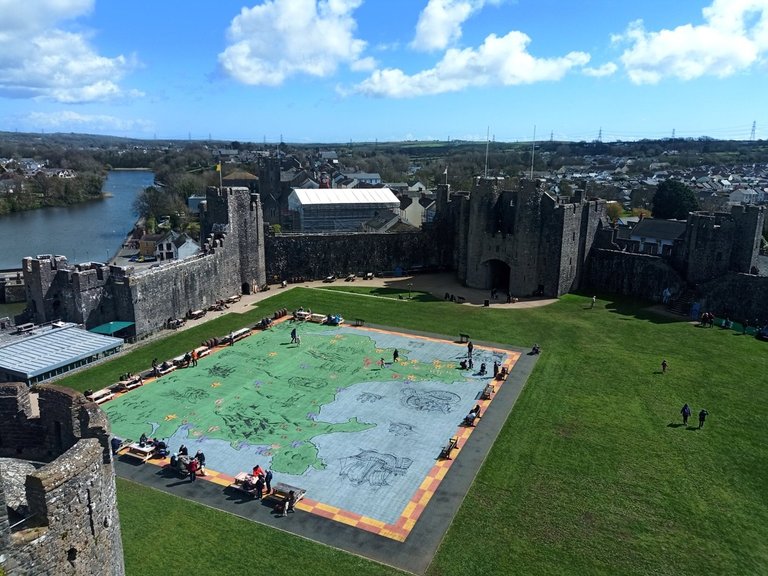 The pic above, taken from the highest tower gives a pretty good view of the enclosed area, which is pretty big. In the top right quarter of the pic you can see the gate house, which is a massive defensive block house - I pity any poor bugger that tried to take that thing on ! There was an interesting map of Wales (with Wales upside down in the pic above) in the grounds of the castle. It showed the location of many other castles in Wales.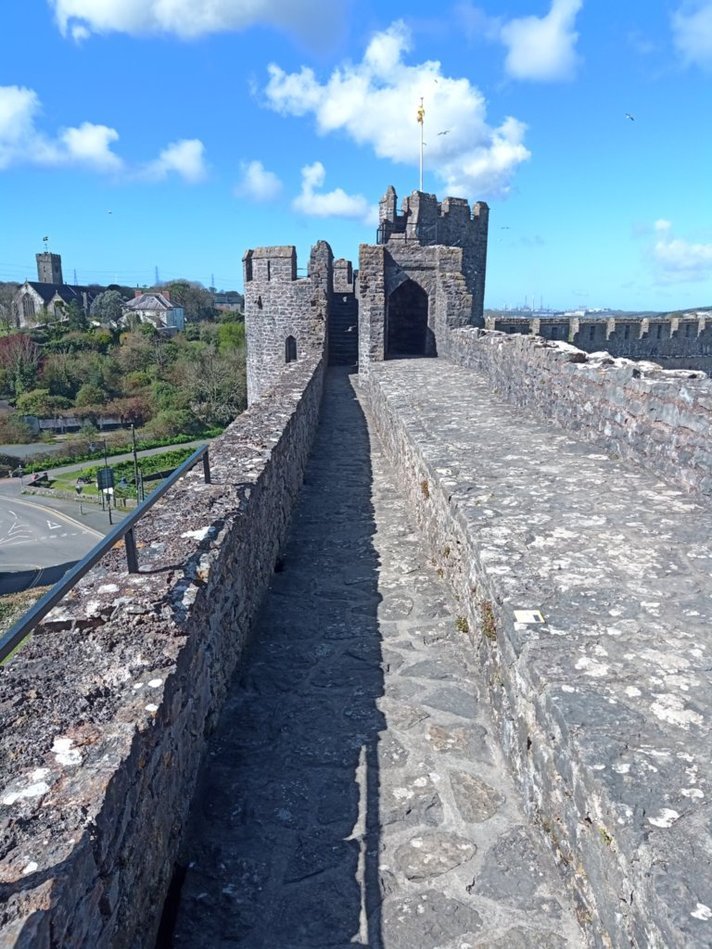 Due to its size, we spent a lot of time exploring the walls and the towers, which was quite fun. There were quite a lot of other people there that day also visiting, but due to the huge size, it didnt feel overly busy.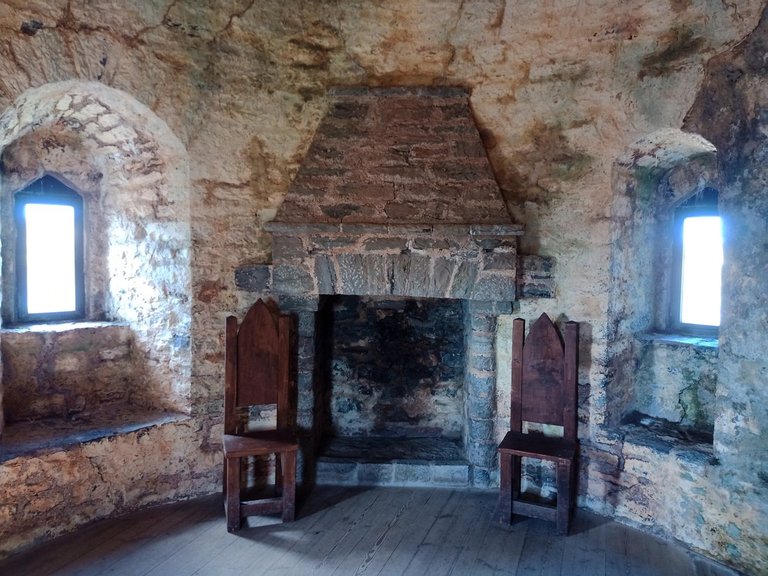 Although largely intact, many of the rooms in the towers were fairly bare - however, it was still great to see them and get an idea of what they were like. Many castles of this age are often quite ruined and have no roofs, so it was a bit of change to see it like this.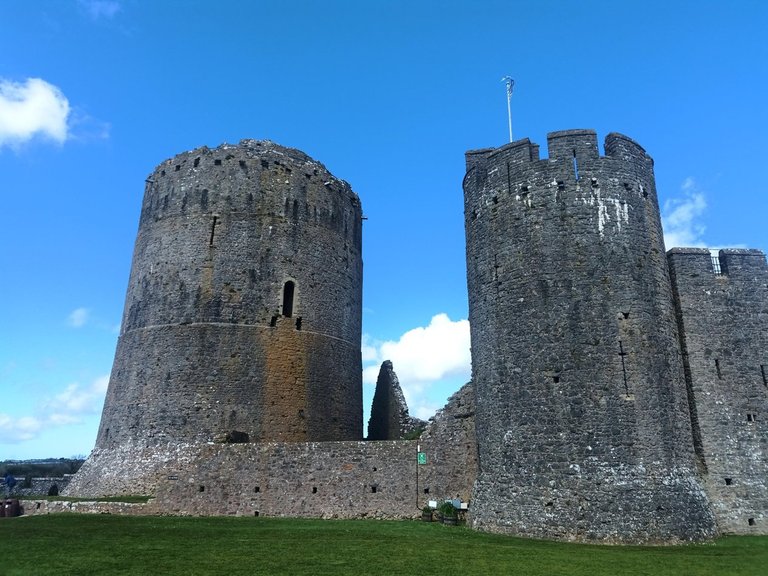 Pembroke castle is famous for being the birth place of Henry the VII in 1457, who started the tudor dynasty. So in terms of English history, although in Wales, the castle plays an important part.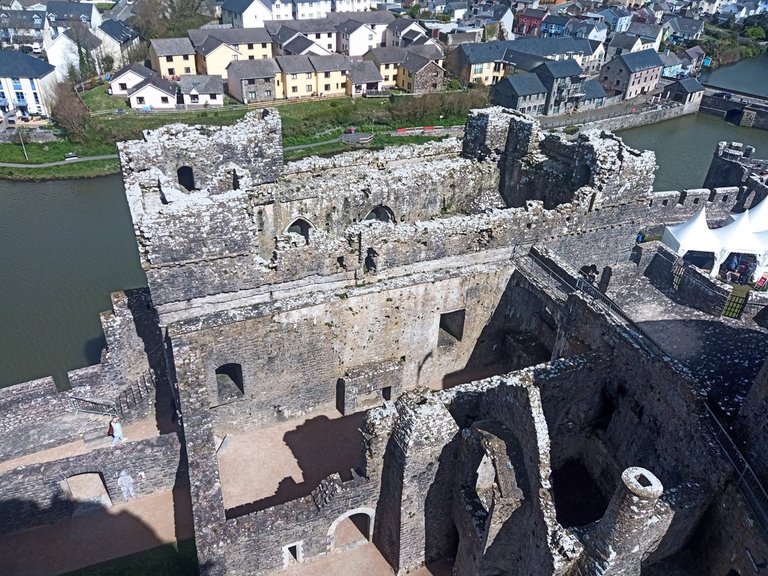 There were a number of ruined/roofless buildings towards the back of the castle which was fun to explore, and beneath these was one of the coolest features I have seen in any castle.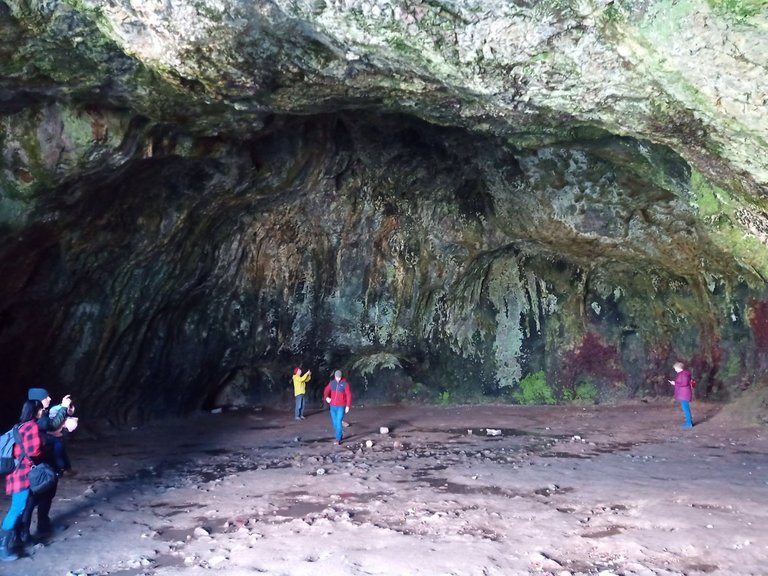 A massive underground cavern ! You had to climb down a really small staircase that had around 80 or so steps, and it entered out into this beautiful large cavern - very intriguing.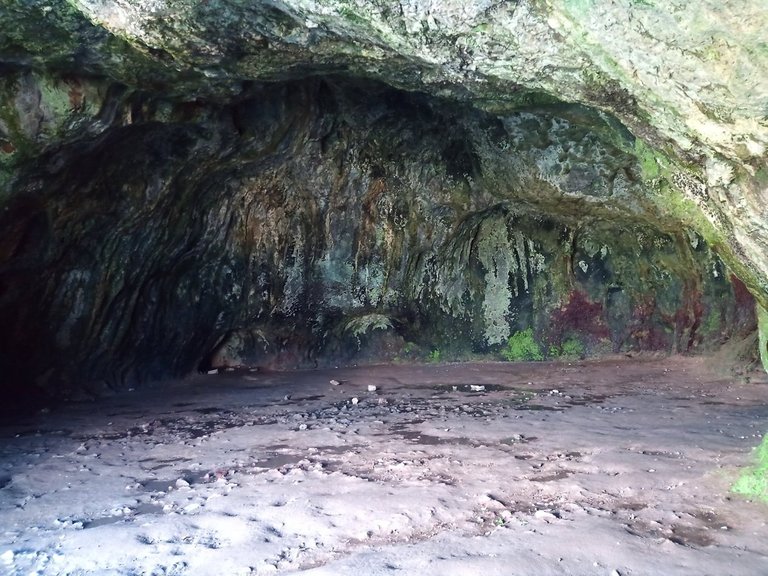 Some of the colours on the walls in the cavern were quite impressive, due to the various lichens and molds that seemed to be growing on them. The cavern was open at one end (although gated), hence there was a lot of natural light. I can honestly say that I've not seen a feature like that in many other castles before (I can think of one from memory, Culzean in Scotland) so it was pretty cool to see indeed !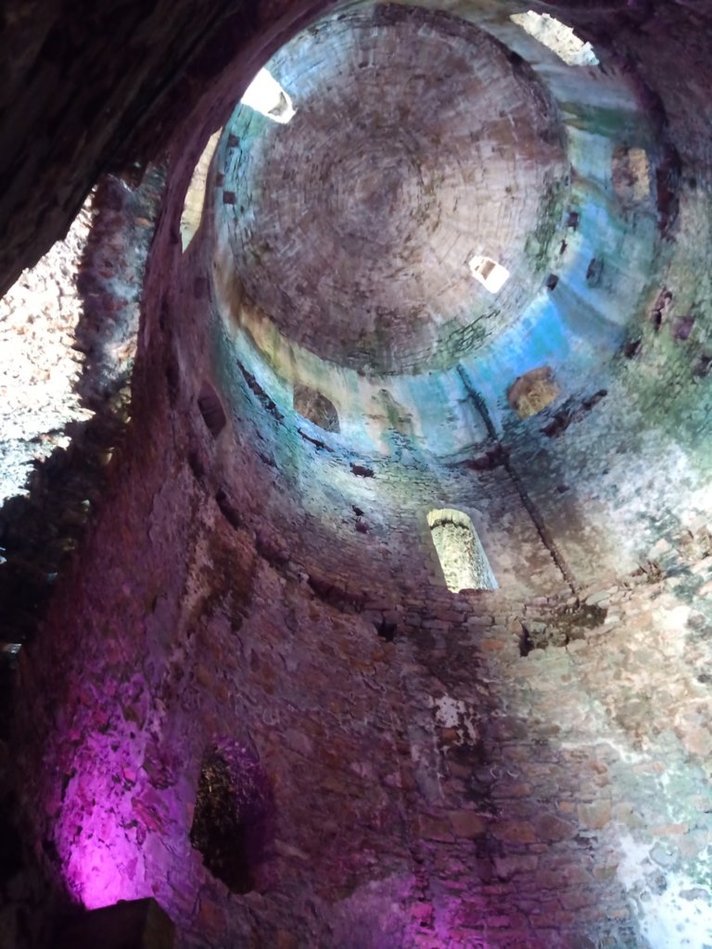 You could climb up the inside the highest tower to get a rooftop view. Although you could climb up it, it was ruined inside and all the floors were gone, but the lighting inside was pretty cool !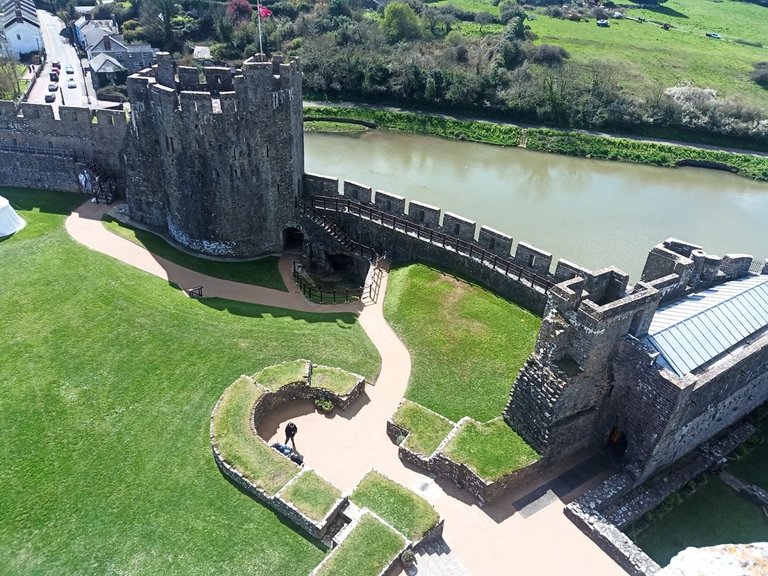 And it certainly did give some pretty good views from up on top !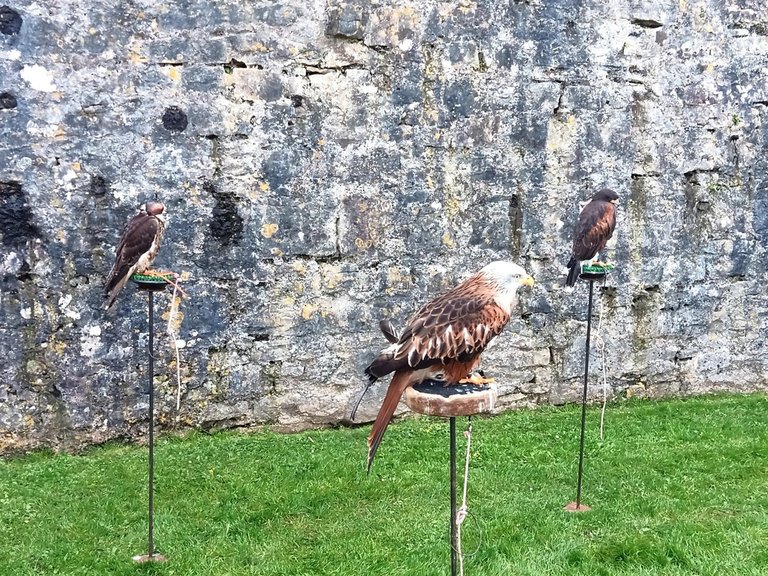 They also had a falconry display while we were there, and at one point the guy had one of them flying and swooping down just above the heads of the crowd - it was pretty cool. I'm pretty sure it was a Harris Hawk that he was flying, which I think is the one on the right in the pic above.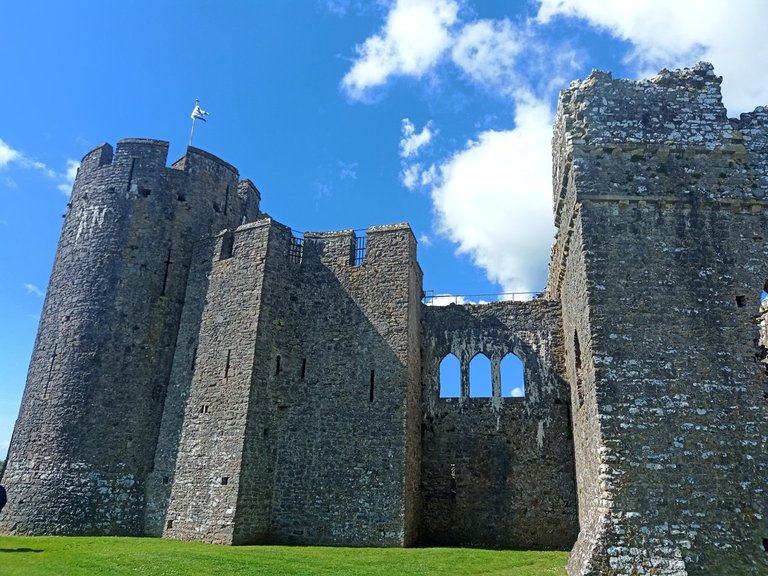 The size of the place was pretty impressive, but to be fair, Wales has many large fortresses like this of a similar age. The castle we see today has been expanded a number of times over the years, with building starting in the late 11th century, but allegedly the site has been occupied and used for defensive purposes since the Roman times (so from around say 300AD onwards). However, the cavern below shows signs of human use going back many thousands of years before that ! So from an age perspective - its a pretty impressive place !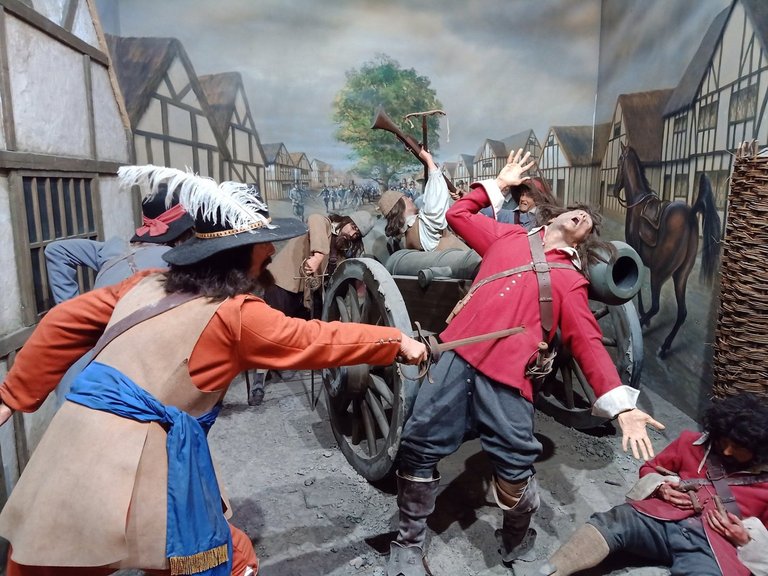 There were a few displays around with some pretty waxy looking figures. The one above was quite dramatic telling the tale of one of the sieges in the castle.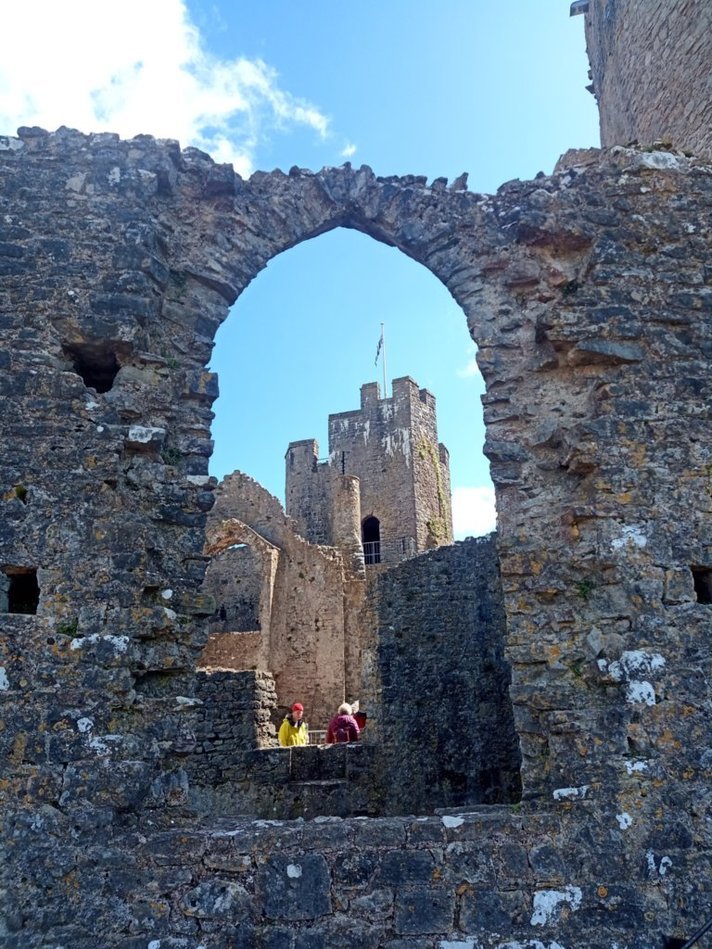 I was pretty impressed with the setup there in general, there was so much to see and do that it was easy to stay busy for a good few hours, and we were there for most of an afternoon just exploring. It also had a pretty nice cafe, which we used for a tea and cake break.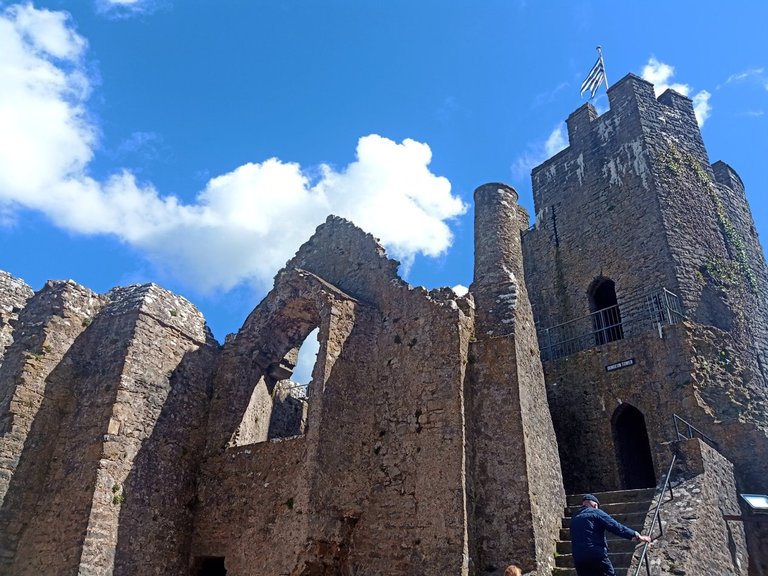 We were also pretty lucky with the weather while we were there, considering it was April, and some days we had torrential rain.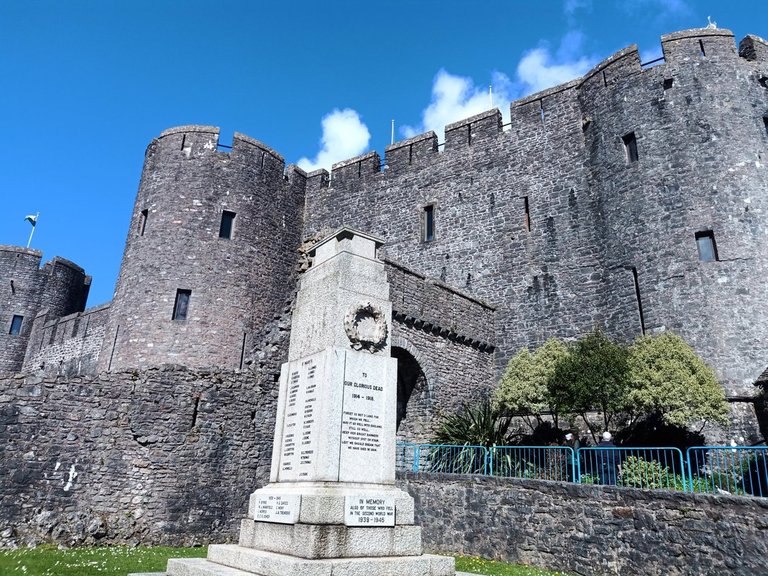 The pic above was taken from out front, showing the town war memorial. Thats the main gatehouse behind it, and you can see just how large it was. From the perspective of potential attackers it must have been very daunting.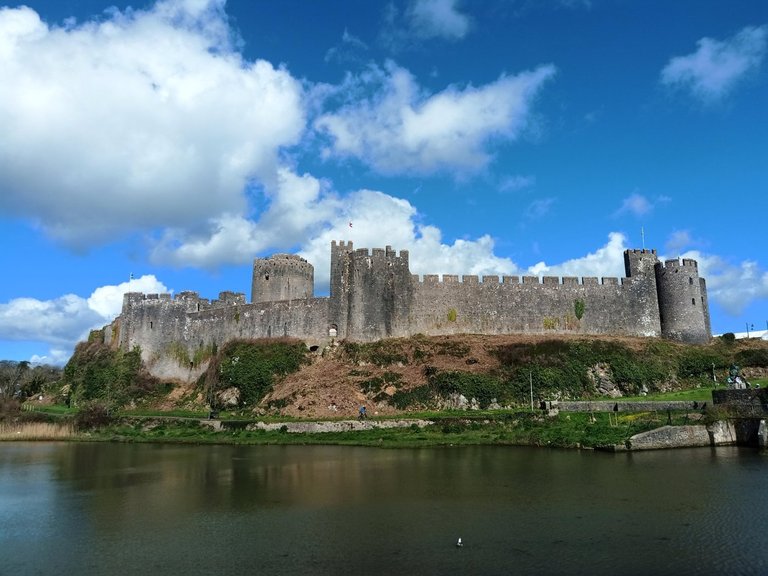 The pic above also gives a good view of it from a defensive perspective. It has this large pond going around a third of the outside, and then the river on the other third (Milford Haven Waterway) providing natural defense most of the way around. That basically left just one other way in, where the built the largest and strongest walls and towers.
The castle was taken after a long siege by Cromwell in 1648 after which he ordered it to be destroyed so that it could not be used against him again (he did this to many castles during the civil war period). So it had a good life and use for around 500 years or so. It then lay in ruin until it was restored towards the end of the 1800s and became a tourist attraction.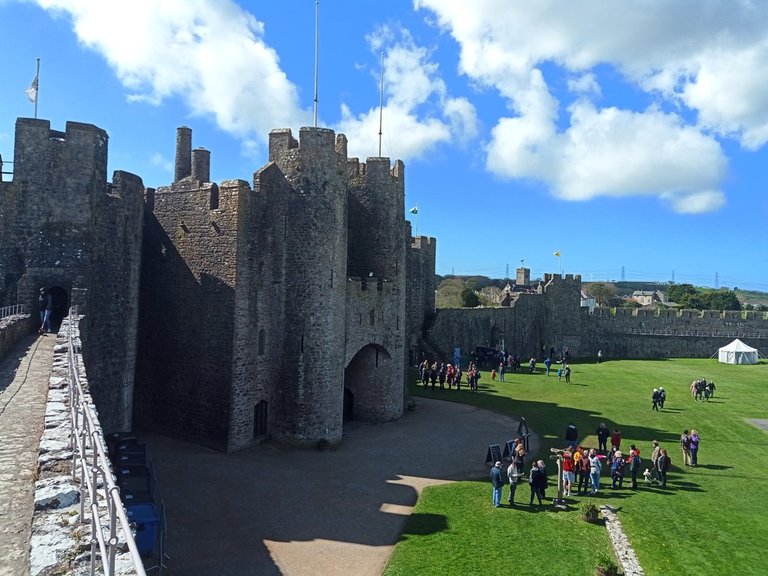 We were all very impressed with the castle, and I certainly would not hesitate to go back again - and I'd highly recommend it for anyone visiting the south west corner of Wales. A great day out, with loads of history to discover !
---
---