The Church of Saint Nicolas, Barfleur, Normandy, France - a 17th Century beauty by the sea
We visited the small and quaint fishing port of Barfleur, on the North East Coast of Normandy, France back in August. While there we visited the beautiful church of St Nicolas (Eglise Saint-Nicolas).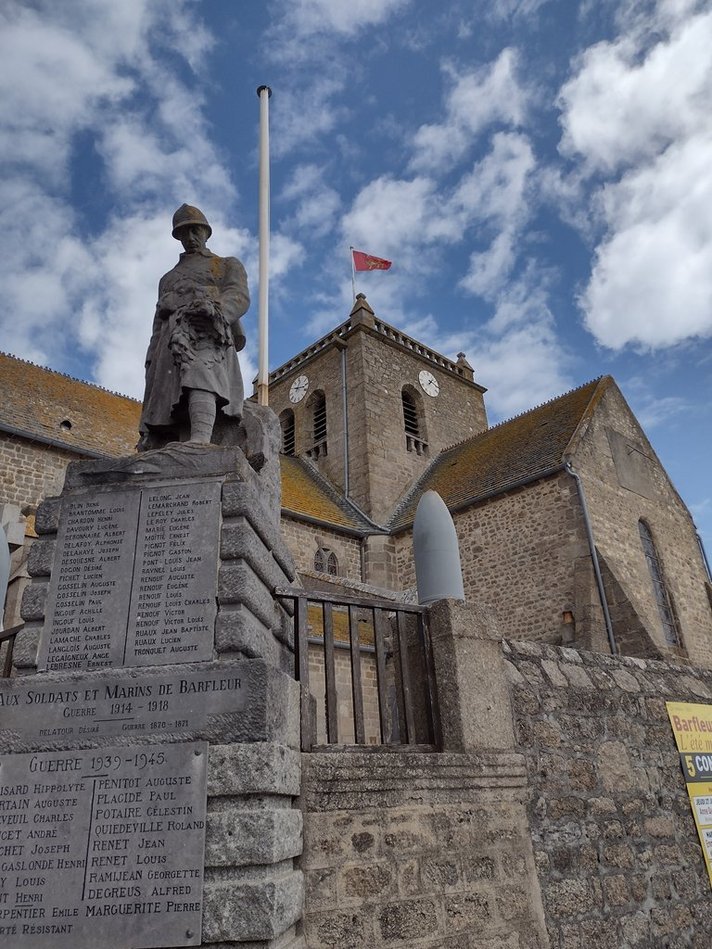 It is a stunning church that sits close to the sea (on 3 sides) around the northern tip of the large harbour in Barfleur.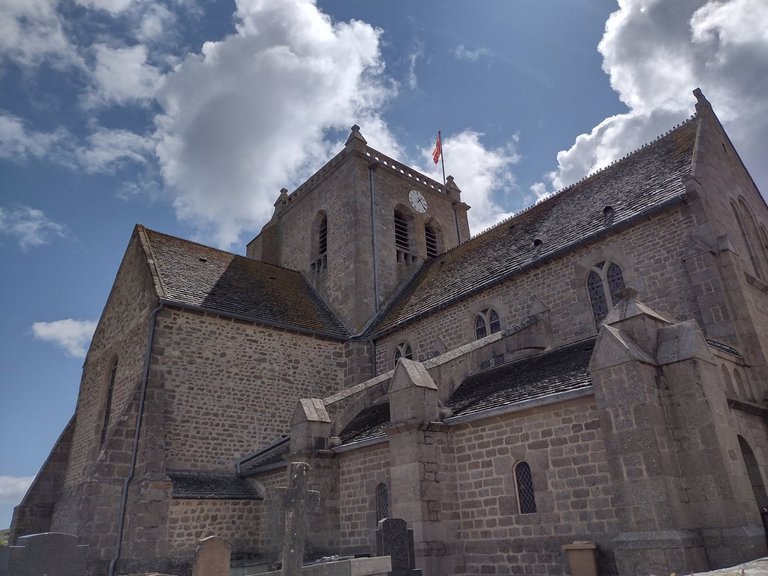 I would say that it is quite Norman in style, which shouldnt really be much of a surprise, considering its location !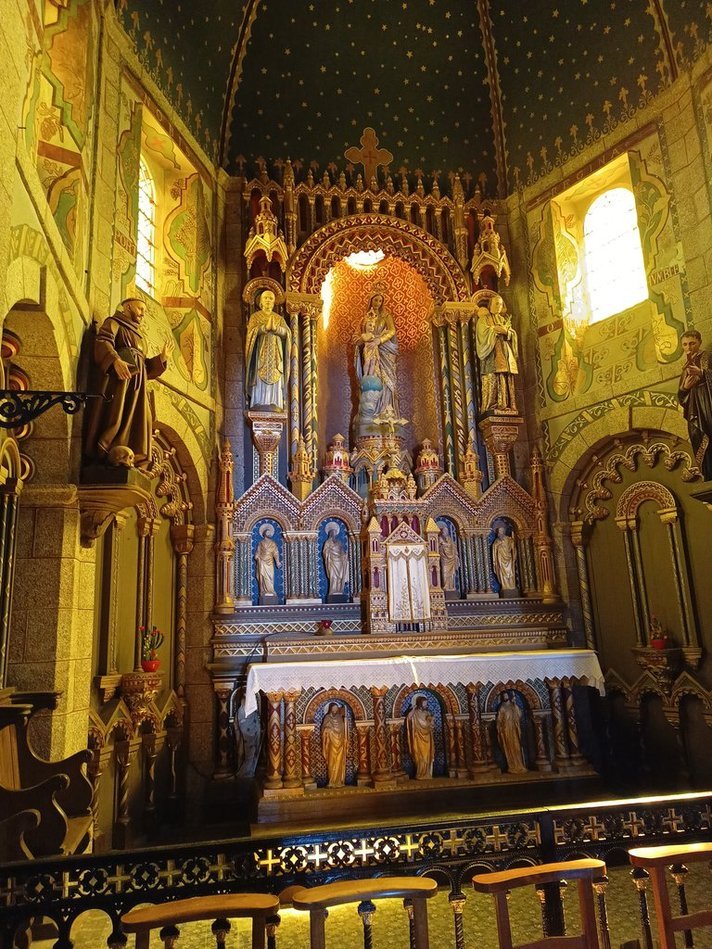 It is a very quaint church inside with quite a stunning alter piece clearly put together with considerable craftmanship.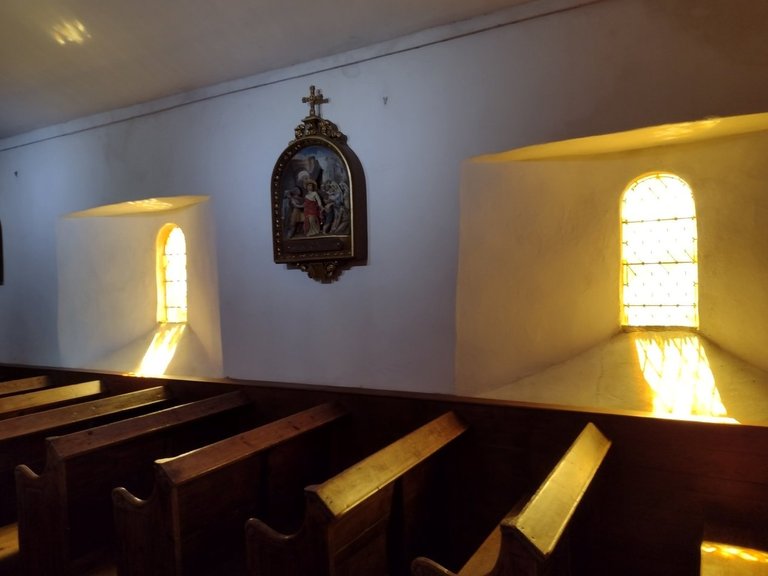 We were there on quite a sunny day, and while in the church the sun was shinning quite nicely through the windows on the southern side.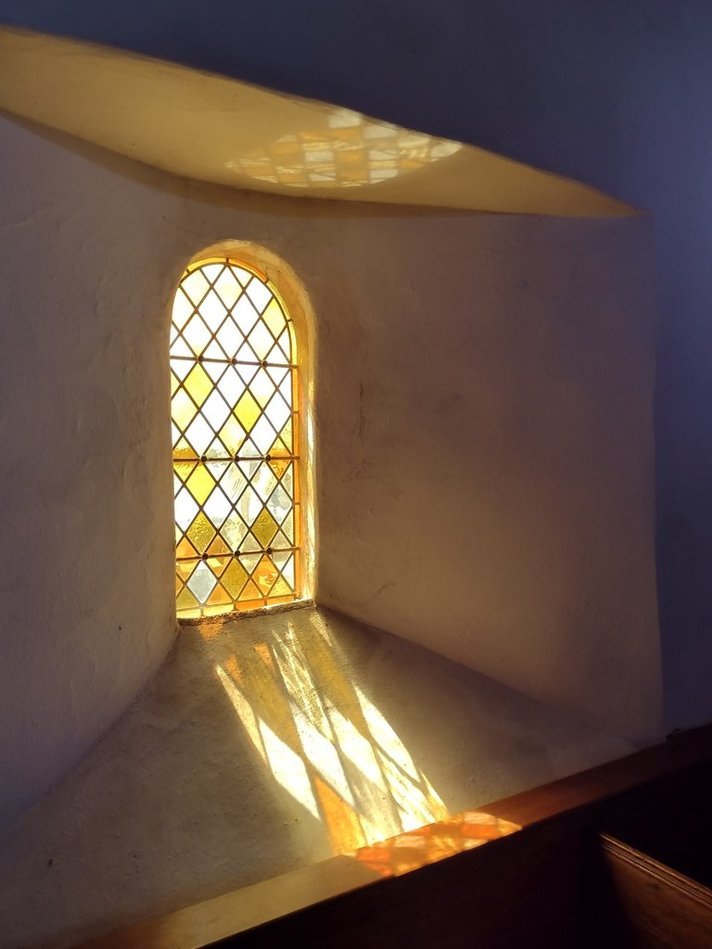 I really did love how the light was shining through - it was quite beautiful.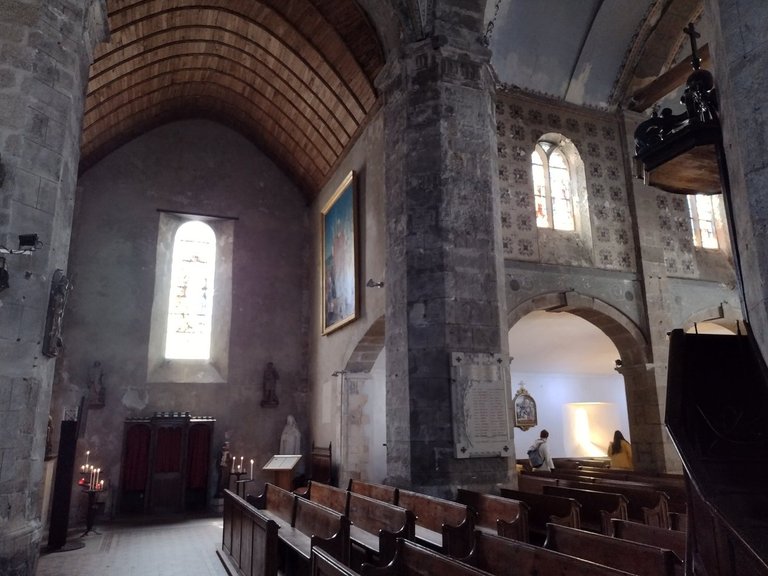 The church was commensurate in size, to the size of the town it serves - so it wasn't huge, but just about right would be the best way to describe it.
It felt quite cosy, with all its lovely wooden pews, especially those around the outer-wall facing in.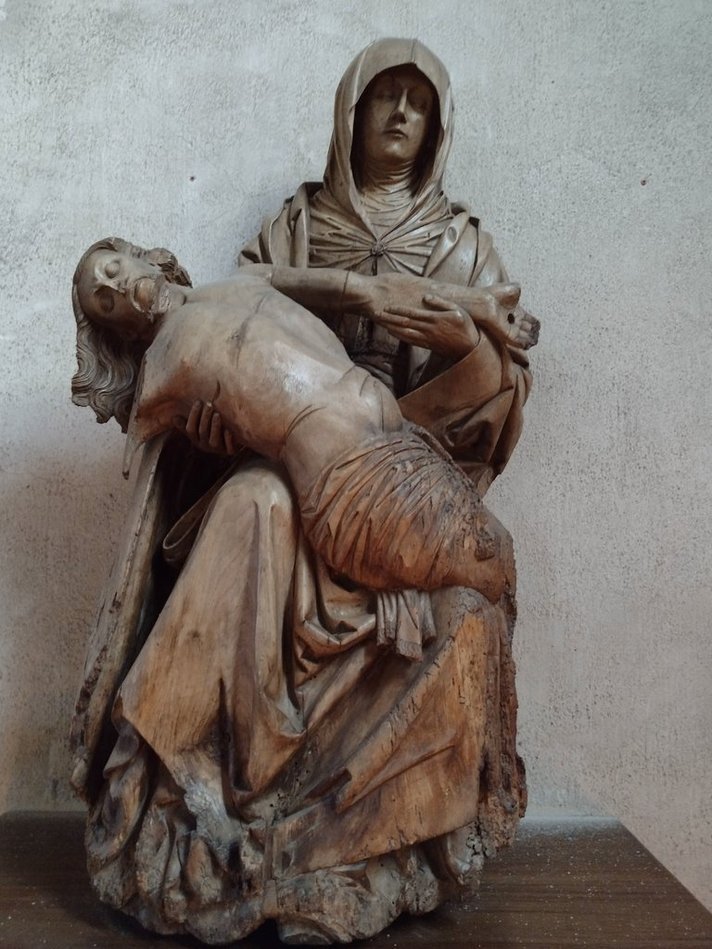 As with all the churches we saw in France, it had its fair share of lovely art works.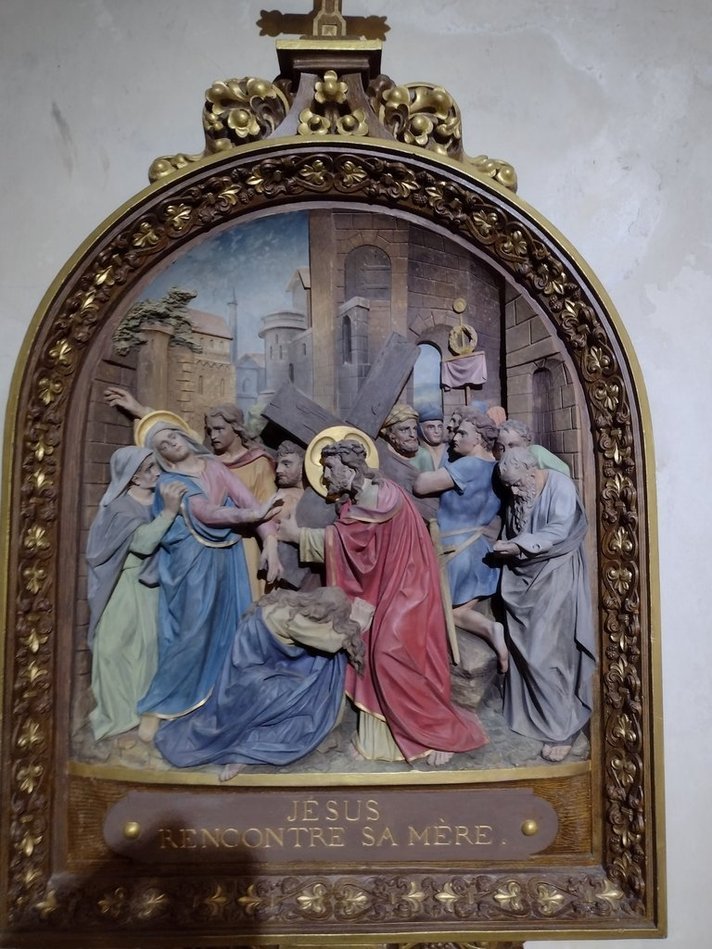 Including many carved scenes, like the one above.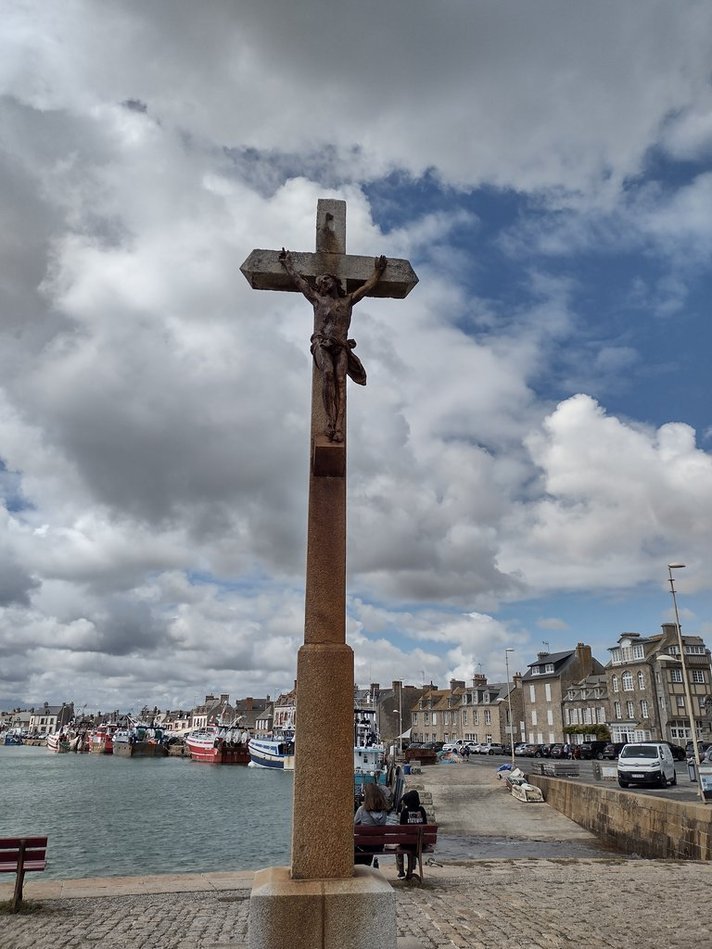 Being a port town, the church had a lot of aspects related to the sea and marine activities. The lovely cross above, was right across the road from it, right on the pier side.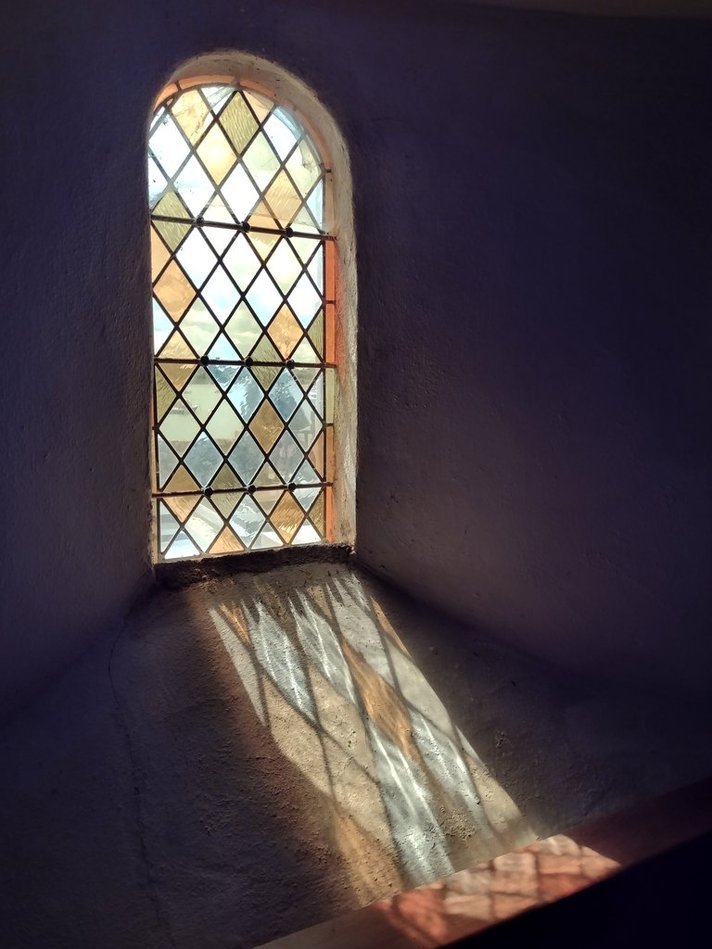 Again, it was the light shining through the lovely windows that caught my eye - the colours were lovely !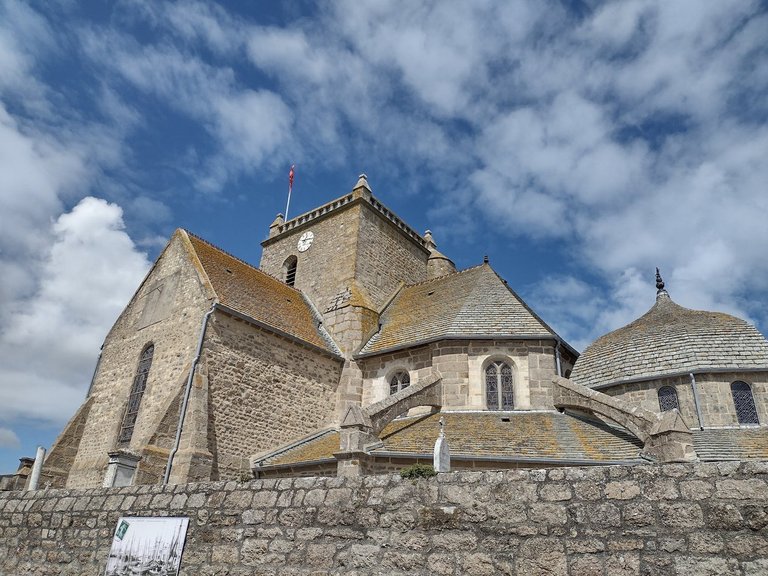 It was quite an interesting church which we quite enjoyed exploring.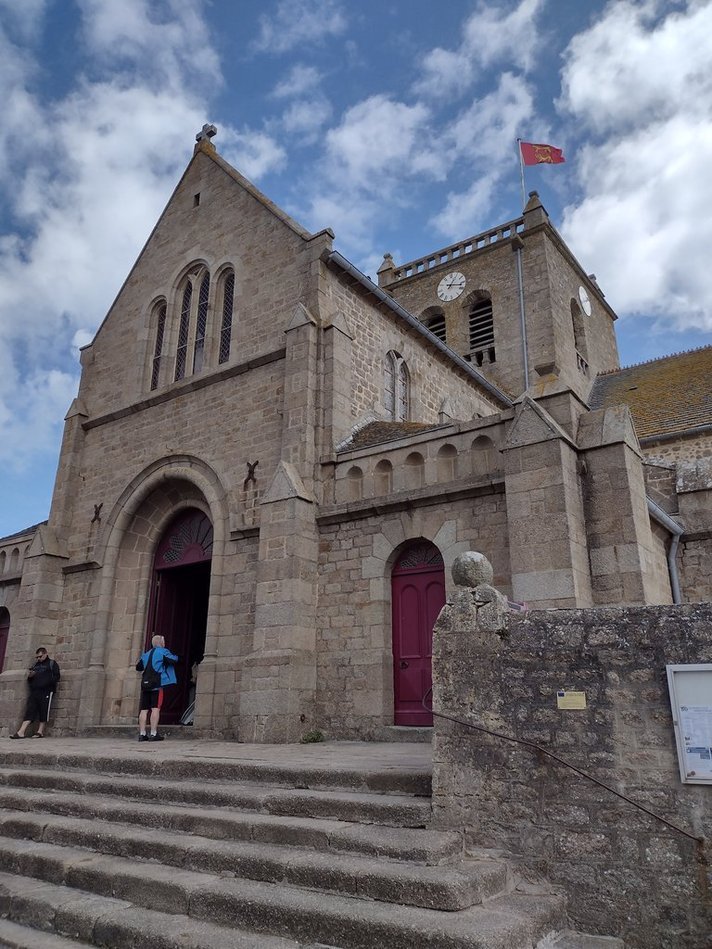 It was well worth stopping by and taking a look, and in pretty nice condition considering its 300+ years of age. Well worth considering if you are ever in the area !
---
---