Venice, Italy - cool stuff we saw around town !
We were in Venice, Italy a few weeks ago, and while there a number of specific things caught my eye that I found quite cool. This post covers them.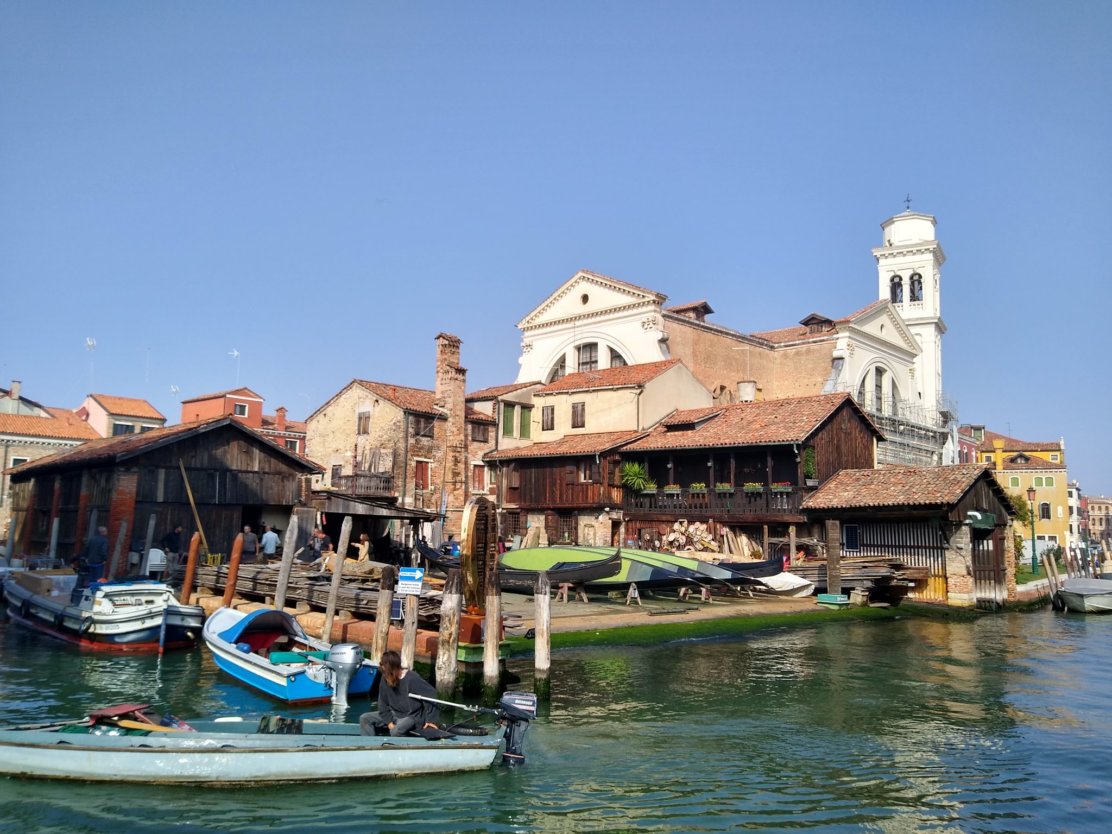 First up is the Gondola repair yard - well I guess they gotta have one of those, otherwise what do you do when your gondola springs a leak ???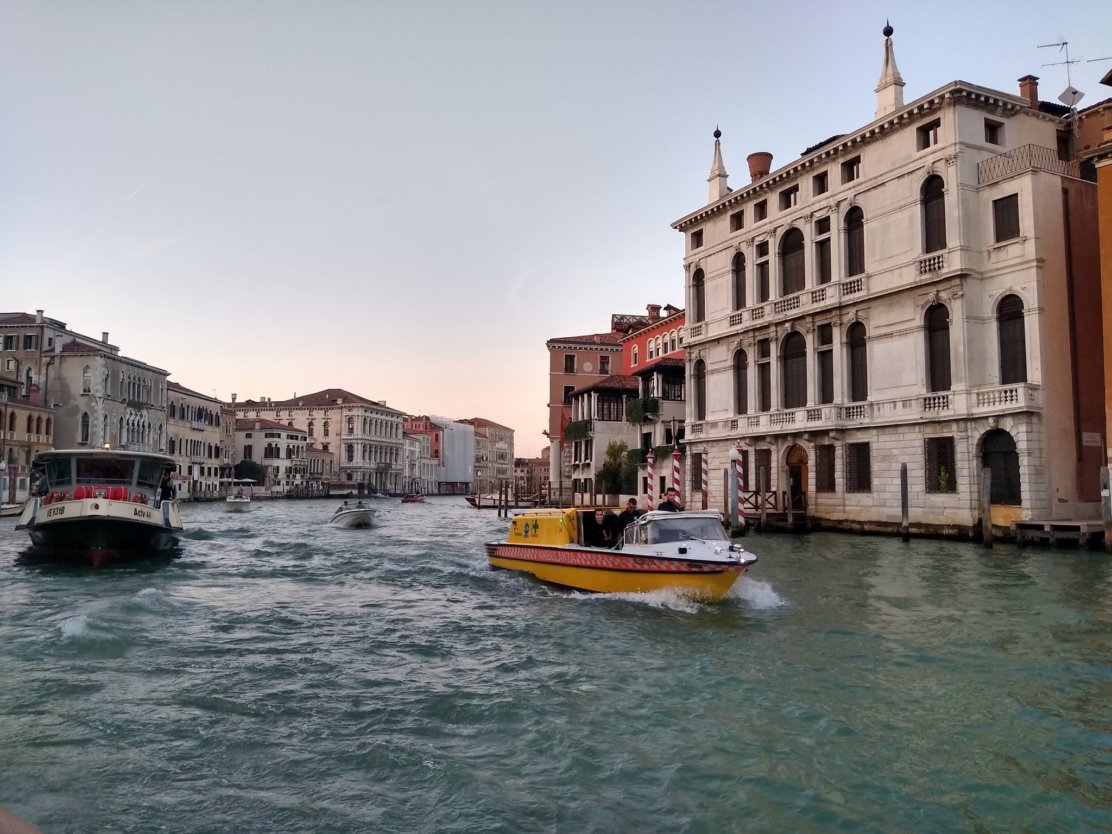 And sticking with the theme of boats, how about this nice yellow one above - its an ambulance. If you need to get to hospital in Venice, then thats the quickest way !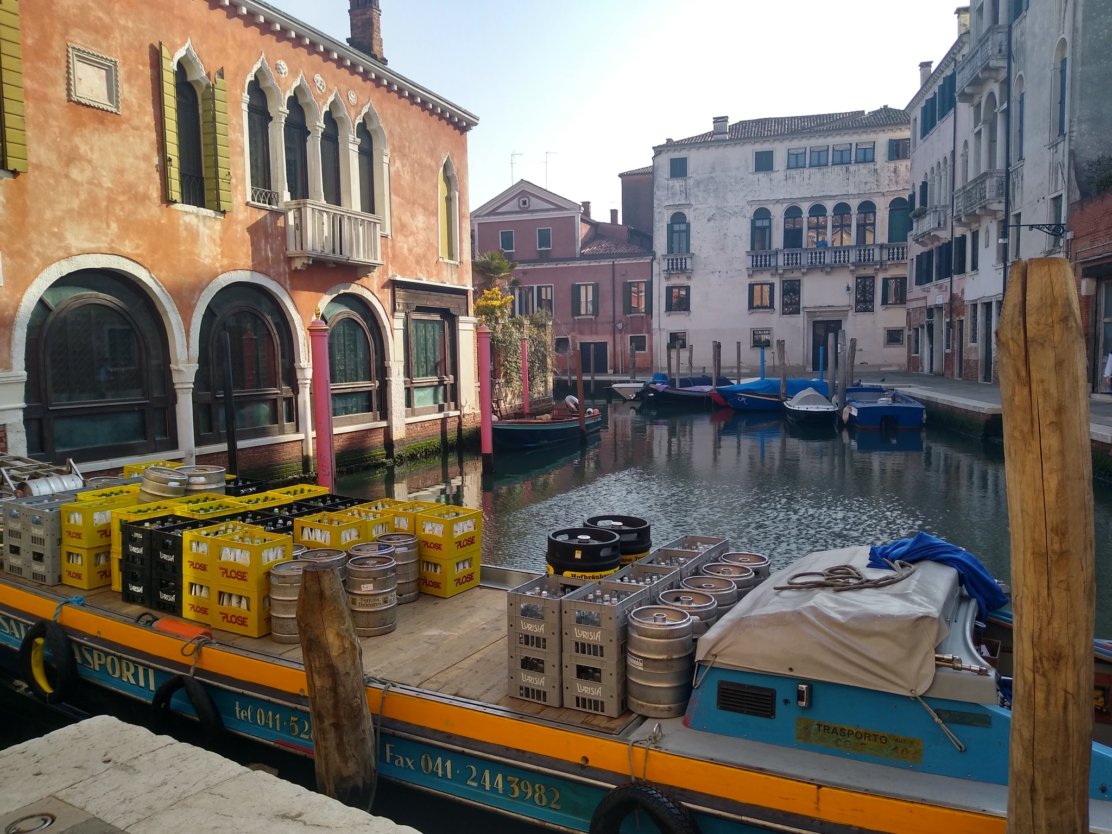 And above was my favourite boat we saw while in Venice - the one that delivers beer to the pubs ! The temptation to steal it was huuuuge !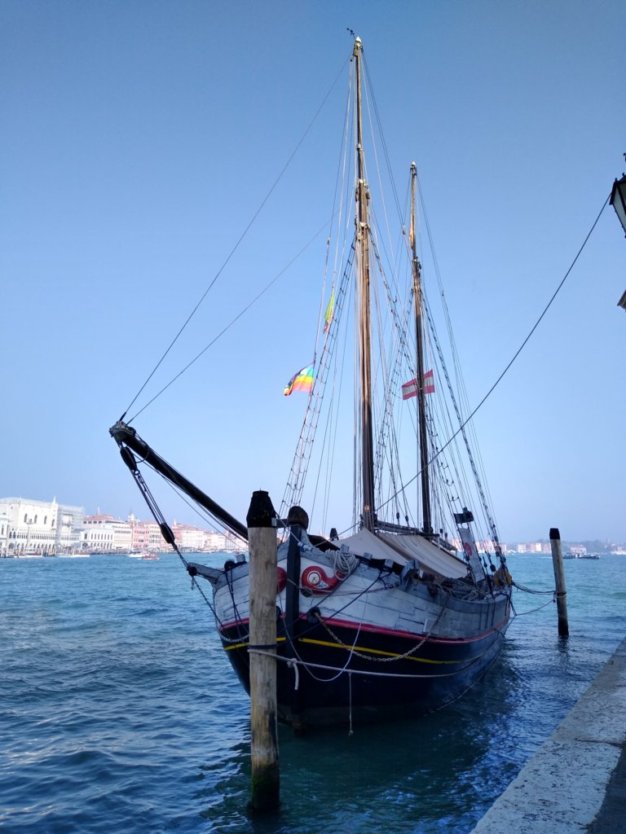 And we spotted the sailing boat above which was quite pretty. It may seem odd, but you dont really see these type of boats in Venice - its more the barge, water taxi and water bus types you see, so thats why this one got snapped !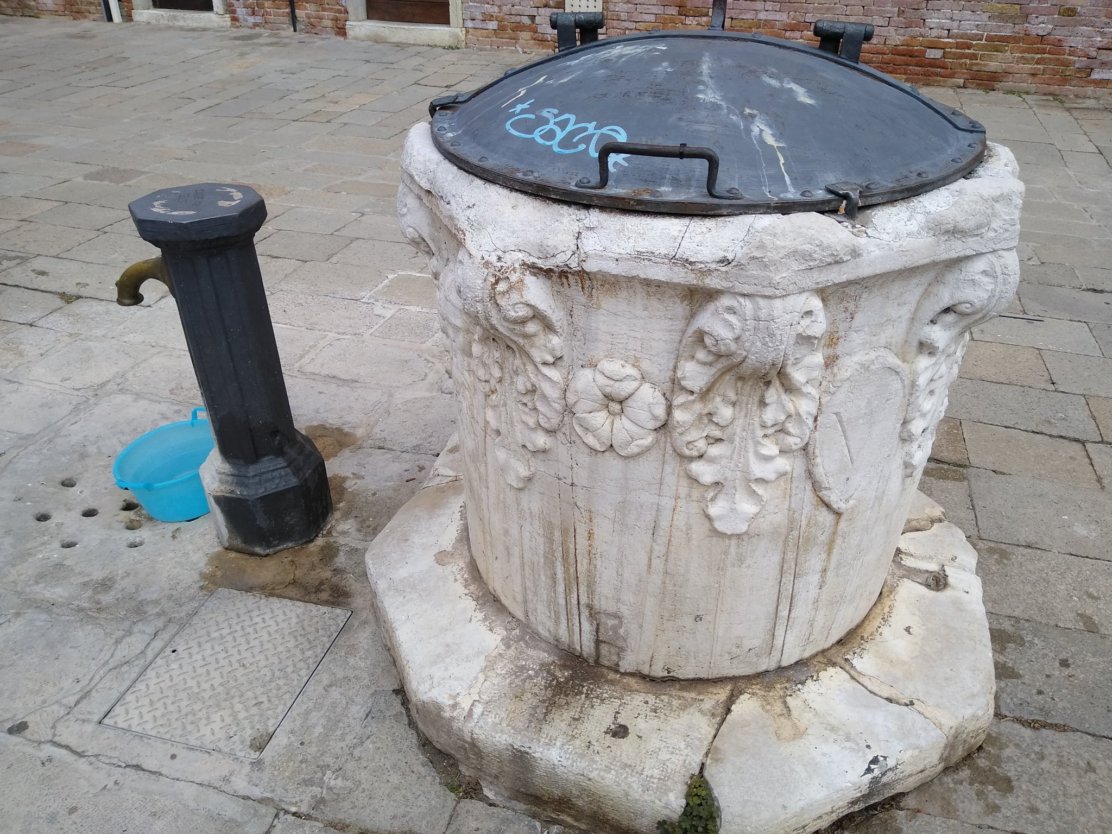 Above is one of the city wells, and accompanying water spout. These are quite numerous across the city and I guess supplied the whole city at one point. There is a modern water supply in place now, but I thought they looked pretty cool !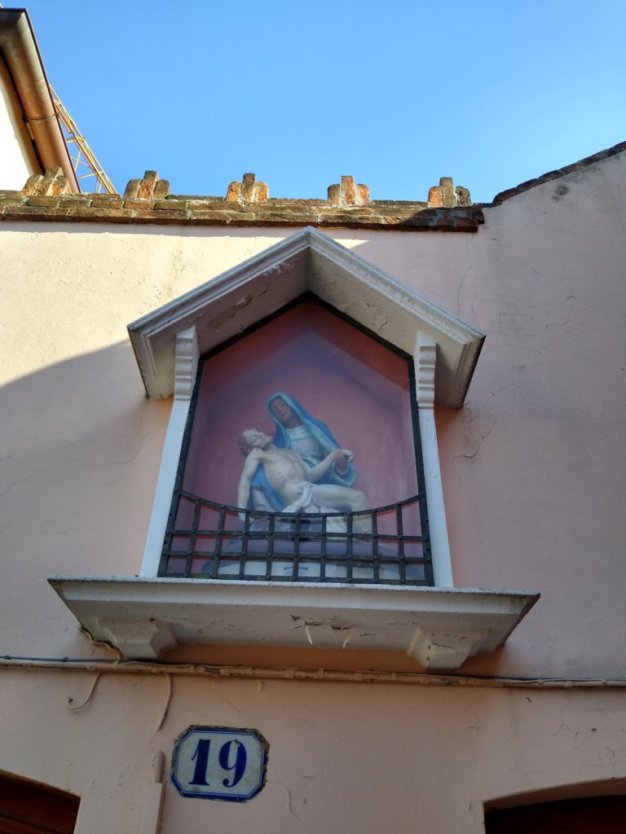 Little religious dedications were quite common, and you'd find them on house walls and the like throughout the city. Some of them were really impressive. Its not something you see in the UK, at all, so they stick out for me.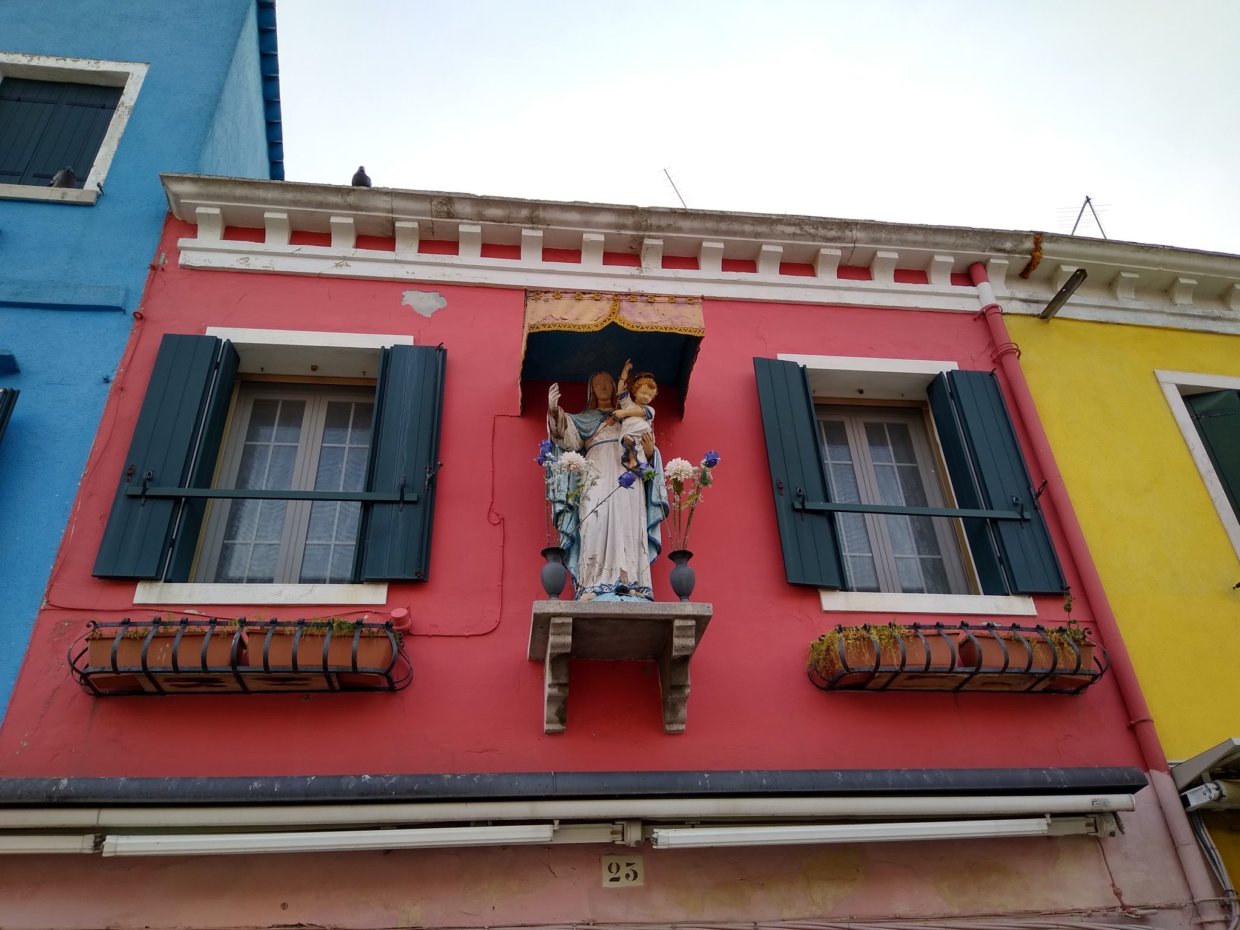 And another above !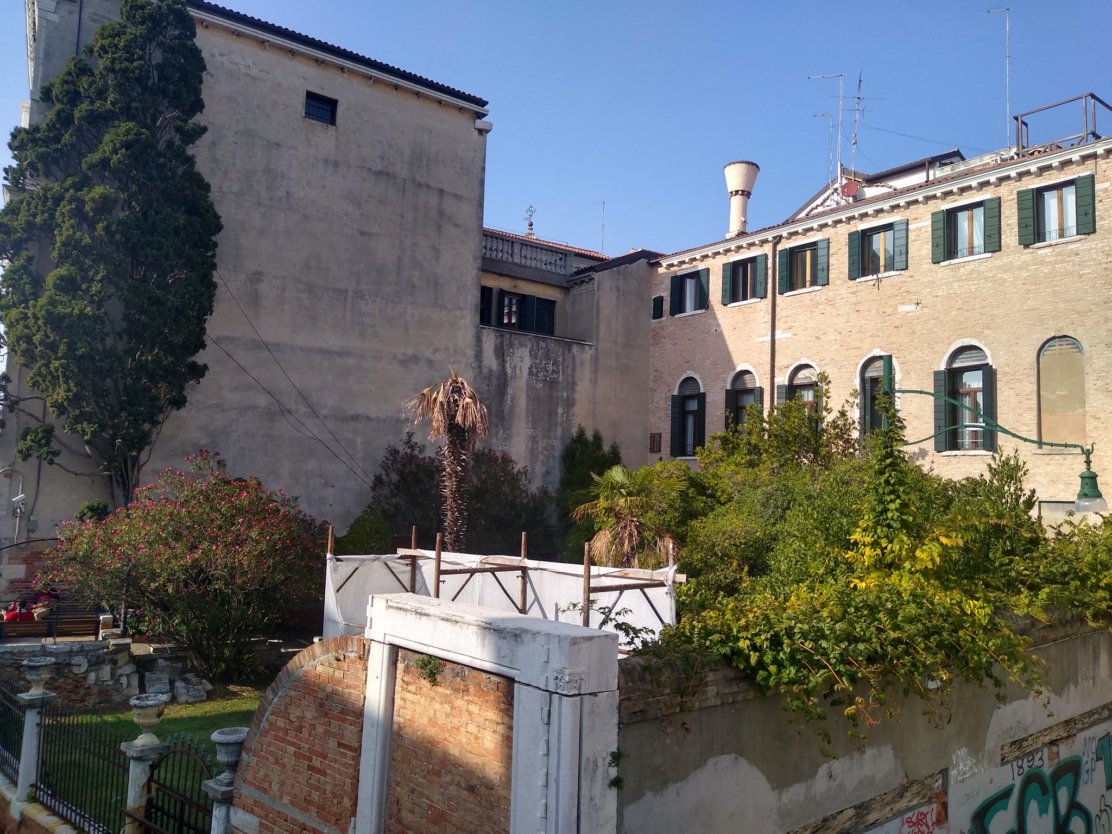 Gardens are not common in Venice at all. All of the land is used for buildings in the main part of Venice, so it must be quite a thing to have a garden, and I guess quite expensive !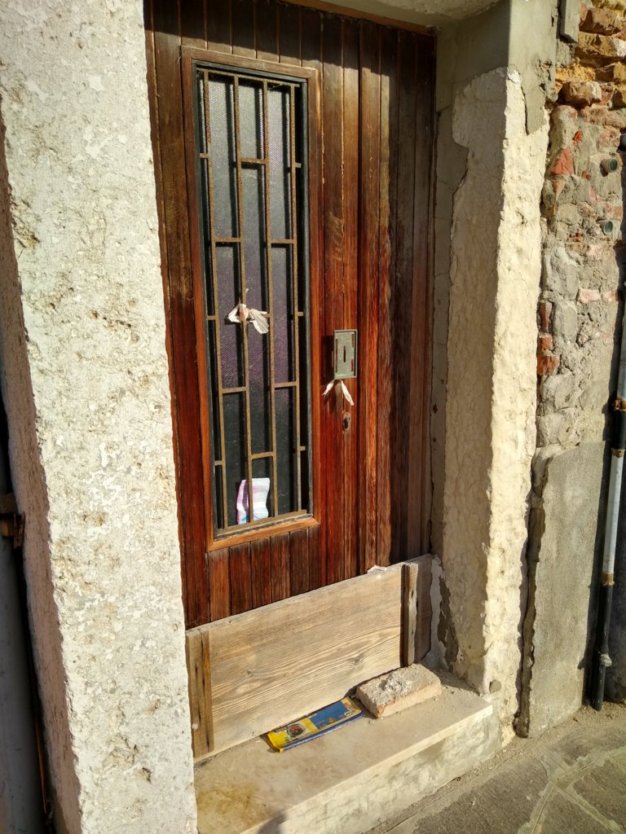 The door above has a flood barrier at the bottom. From memory, this house was for sale and it looked unoccupied - I guess they must have put this in place just incase it flooded while empty, which Venice often does in Winter.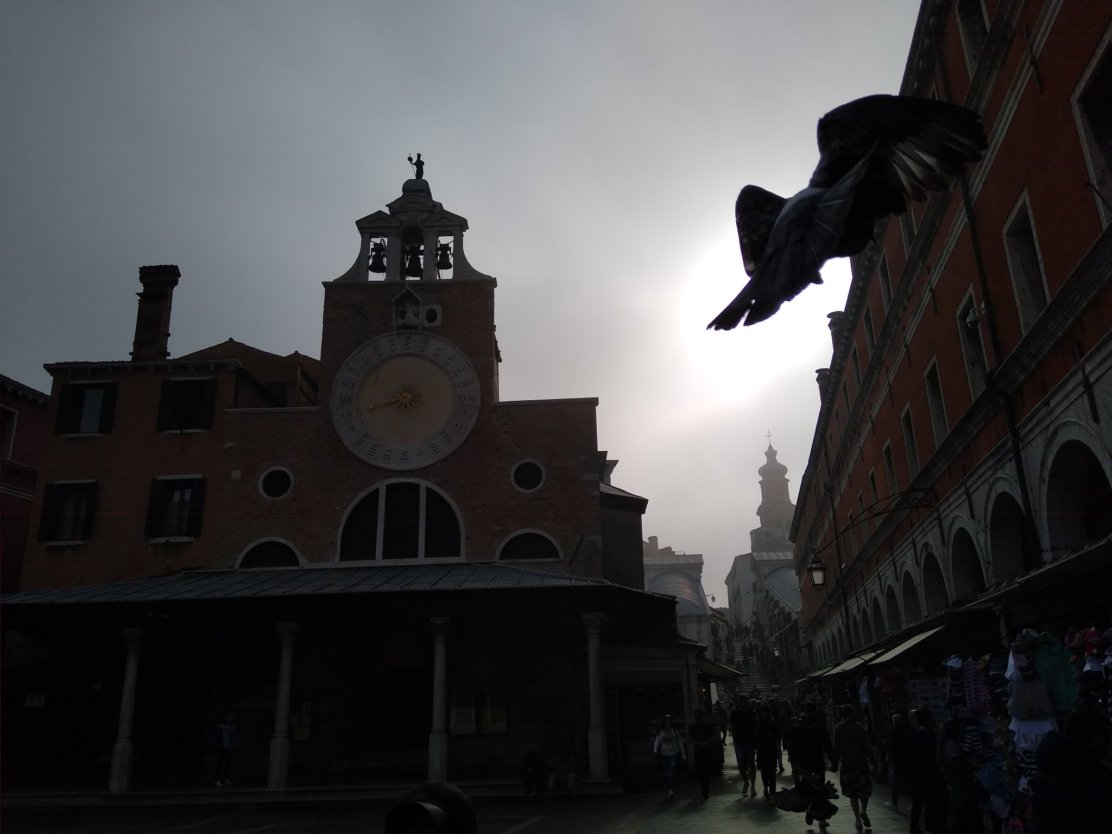 I was trying to take a pic of this cool clock near the Rialto Bridge when the pigeon in the top left decided to get in on the action - the pic came out quite nice I think (pure accident !).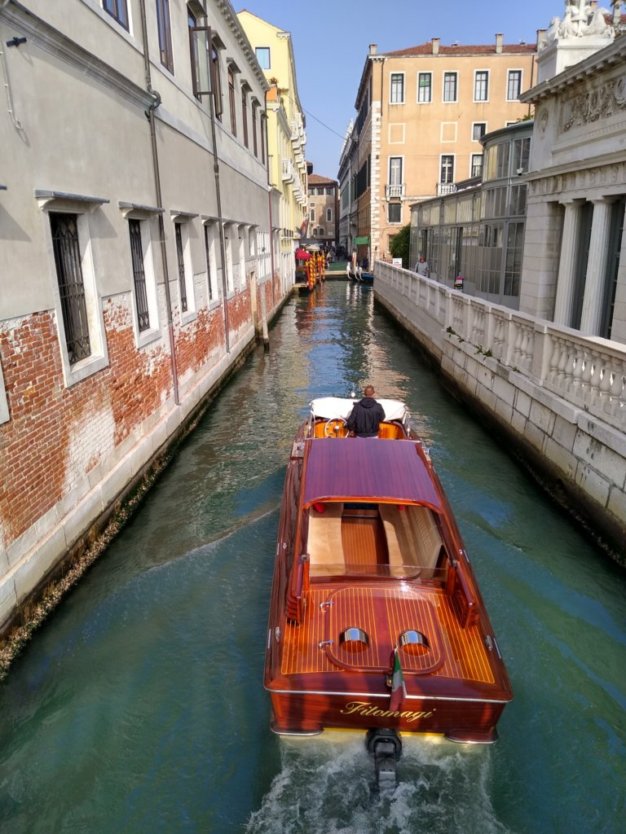 Above is a water taxi heading up a side canal. These were pretty common throughout Venice, I guess they are one of the easiest ways to get around - if you have the cash !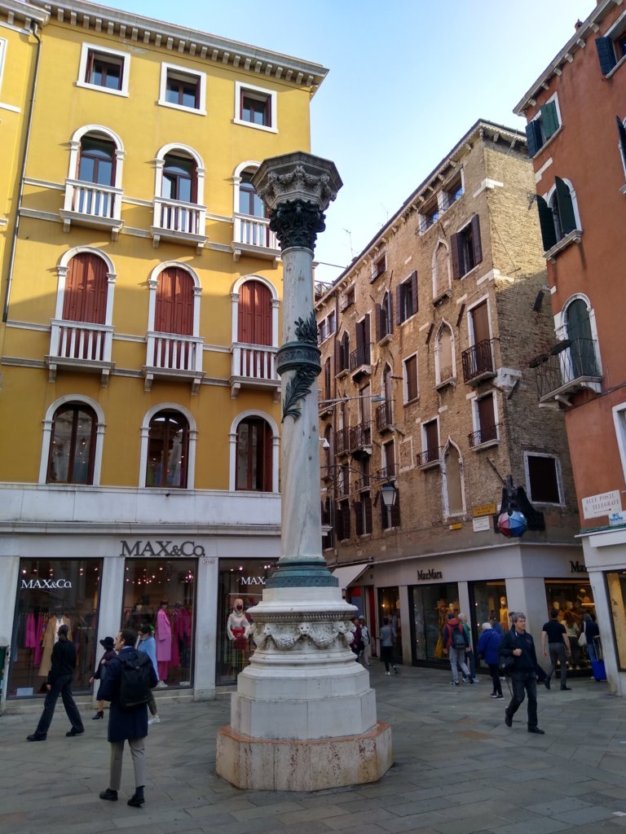 Just a beautiful column ! Venice has so much stuff like this, just everywhere, that it becomes the norm - its such a pretty city.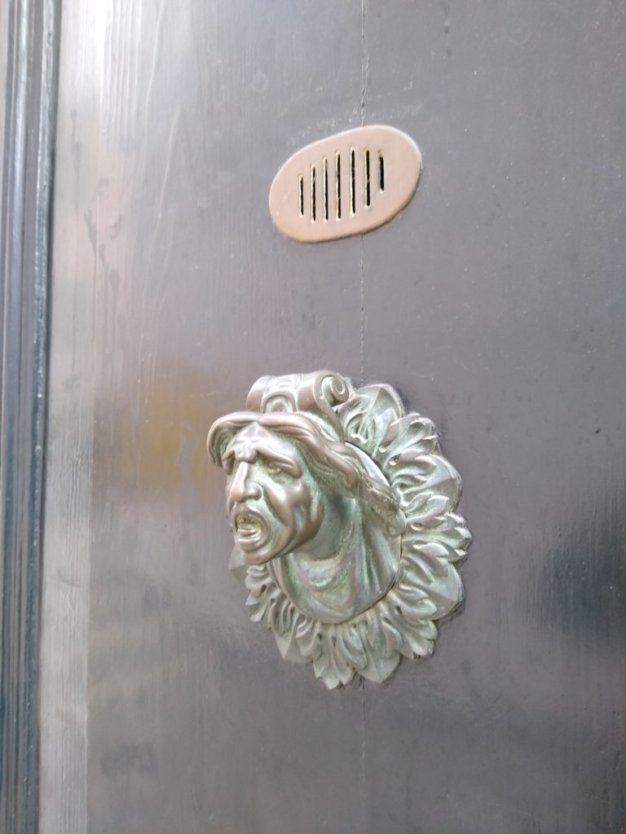 And I quite liked the door knocker above - someone seems in anguish or pain. And is the grate thing above for the occupant to shout 'bugger off' when someone knocks on their door ?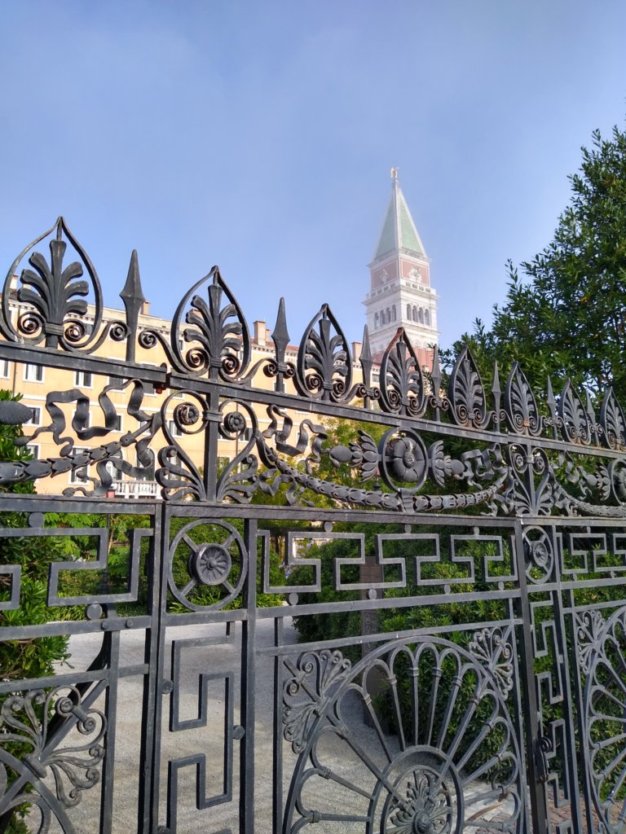 The wrought iron fence above caught my eye - quite pretty, with the added bonus of the campanile from St Marks Sq edging into the picture in the background above.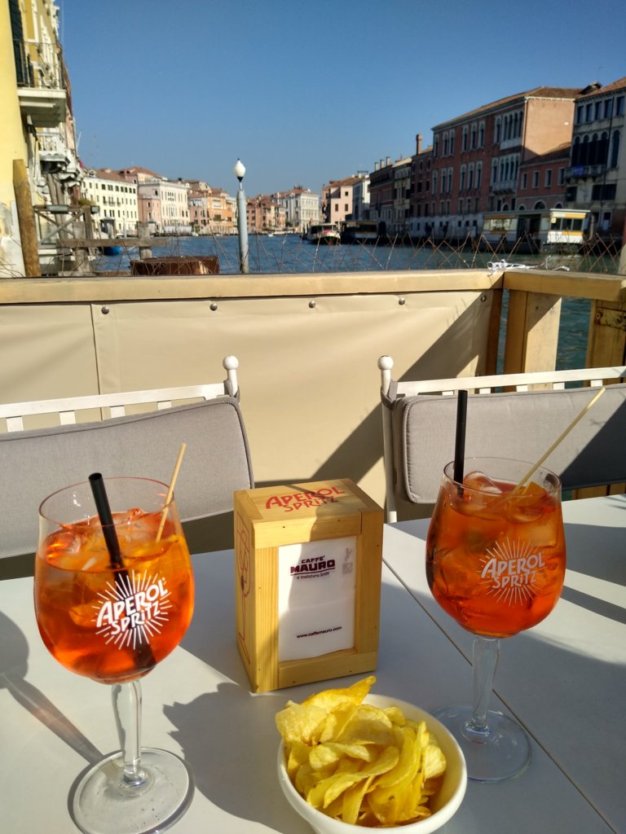 And last but not least, Aperol Spritz. Everyone seemed to be drinking this wherever we went - so when in Rome, sorry I mean Venice - we had to try it, and I did quite a few times - they were great !
Well, we really did have a great time there. When I hit a city, I do like to see all the main sights, but I also like seeing the odd and quirky stuff too - Venice was great for that !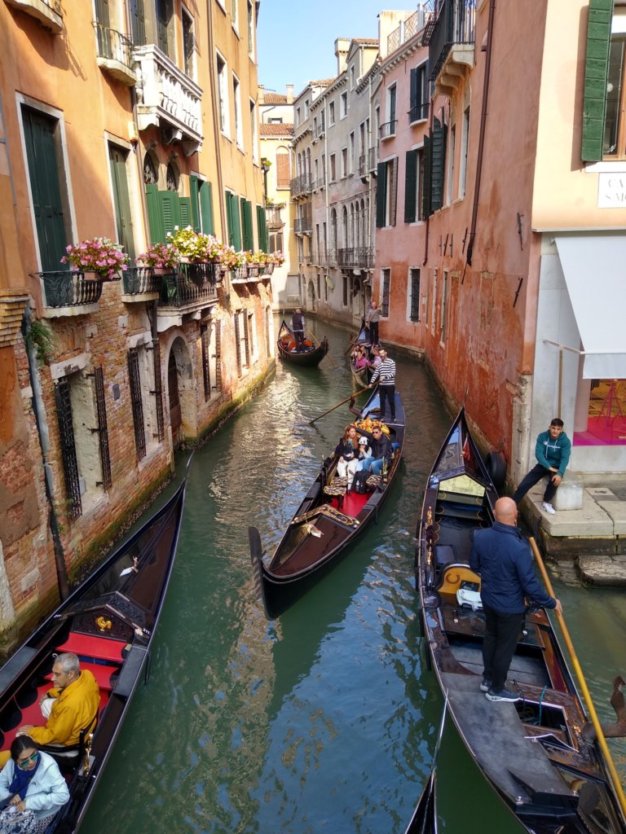 ---
---