Wednesday walk - into the city centre to see a Grayson Perry art exhibition
Last saturday, my wife, daughter and I all walked into Edinburgh city centre. We'd heard that there was an exhibition of Grayson Perry's work at one of the large galleries in town. We really like him and his stuff, so we walked in to see it.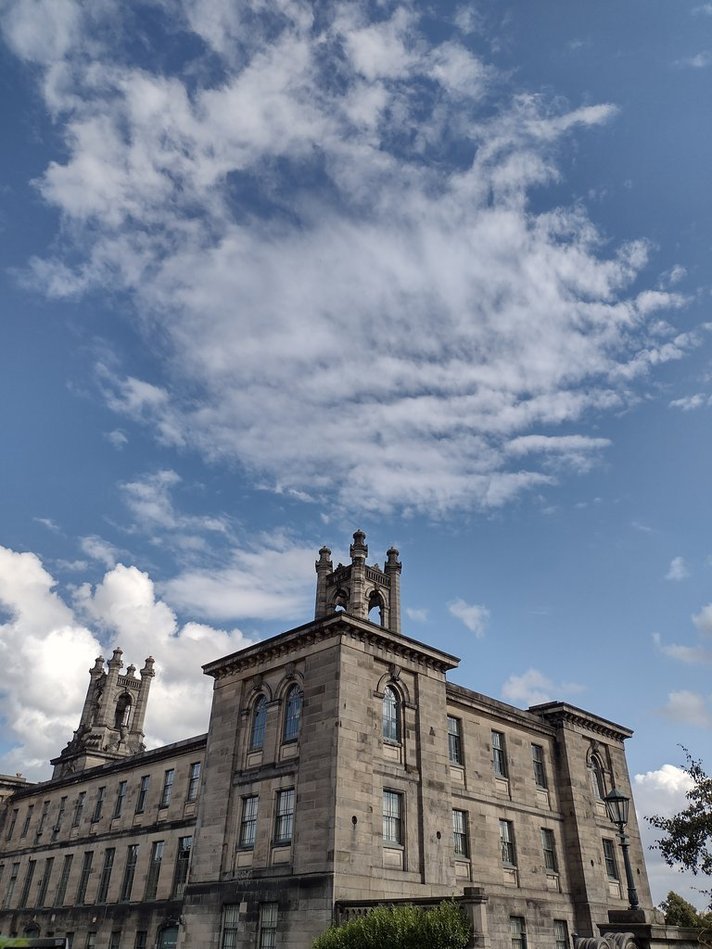 We live about a mile and a half from the city centre, and when going in at the weekend we will often walk and make an afternoon of it. As usual, we took a short cut through the grounds of the modern art gallery (above), which is fairly close to where we live - I was liking the cloud formation above the gallery !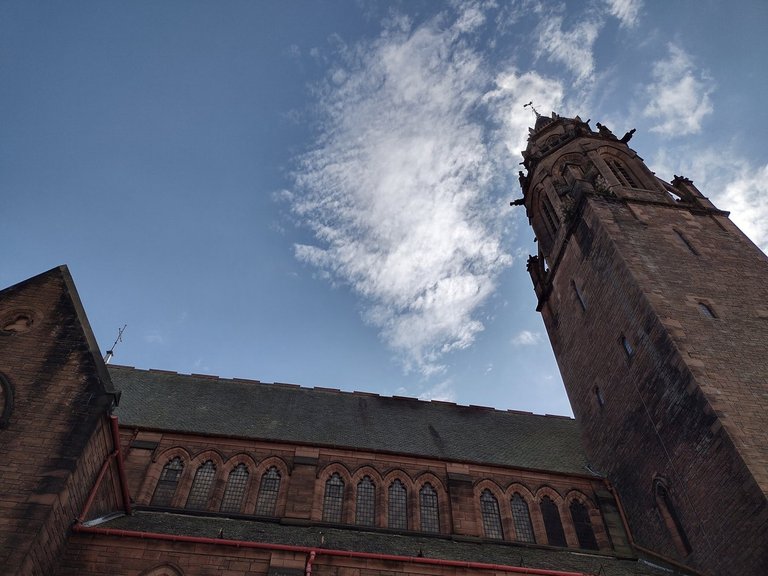 Further down the hill and over the bridge, we passed an old church (above) which is now a youth hostel for backpackers. Its a beautiful building, and again I was admiring the cloud formations above it.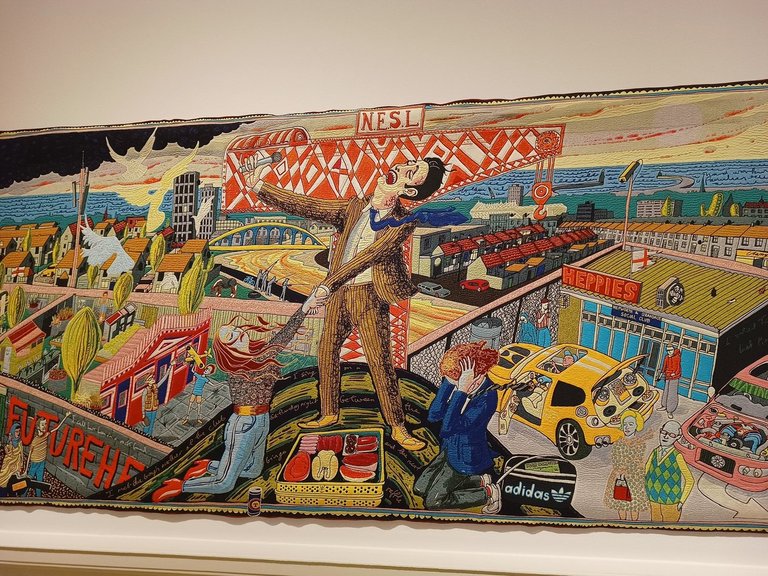 From there, the next stop was the gallery. It was quite a pricey entrance fee, but we were quite astonished at his works, so it was worth it to be honest. Grayson Perry is a very interesting character. He is a very active and modern artist with a very distinctive style. He ran a TV programme here in the UK called Grayson Perry's art club during covid lockdown, which is where we began to find out more about him, and really liked what he did,
The exhibition had a large amount of his tapestries, with the one above being a great example. These things were huge (like 20+ feet across and 4-5 feet high). The detail on them was amazing. He creates the pictures on a computer, gets a company to prepare them for the tapestries, another company to produce the tapestries, and then another to publish them. They were utterly awesome, and demand huge sums of money when they come up for sale.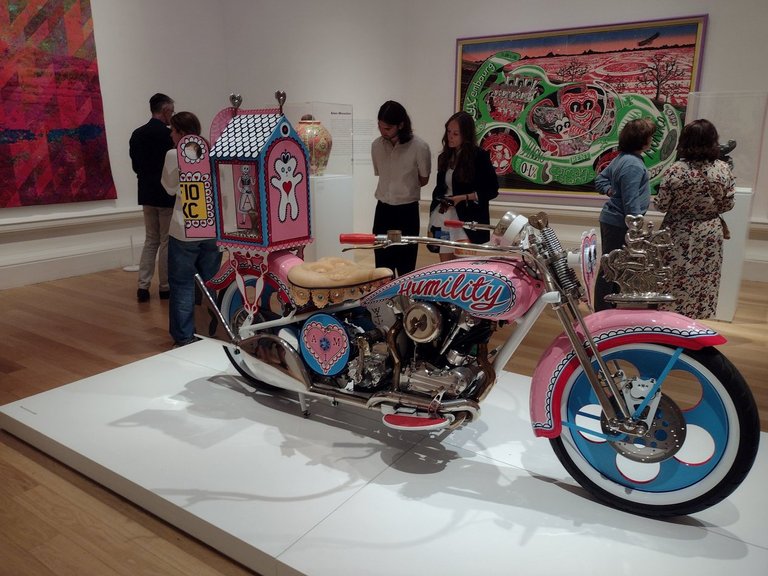 He is an artist that will happily try his hand at everything. Above is a motorbike he designed for his treasured teddy bear, Alan Measles - which goes in that wee house thing at the back. Beside each piece was a written note from the artist explaining the inspiration, etc, and it was great to read them. His explanations and imagination were quite amazing. For the motorbike he said that as a young kid, he invented an imaginary company that would make all of the things his teddy bear would need in life, like furniture, etc, and he used to imagine all the things the company would make. This motorbike was one of them, and he then brought it to real life at a later age !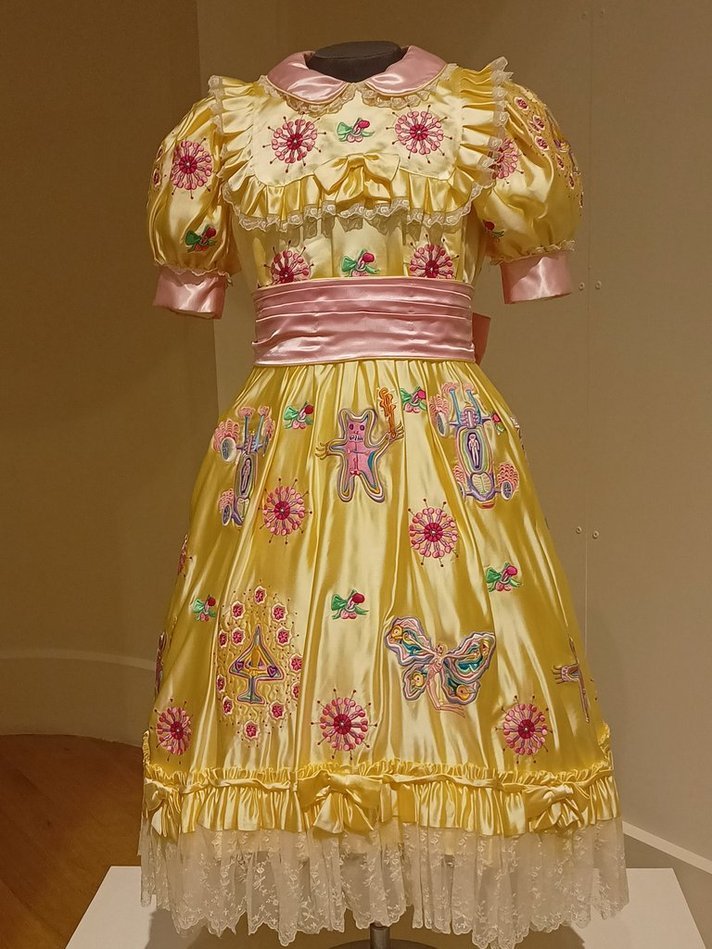 He also has an alter-ego, where he is a woman. And often when you see him on telly, he will appear as this woman, which is certainly interesting - but he's an artist, so its cool ! Above is one of the dresses he has created to wear, when he is taking on his alter ego persona !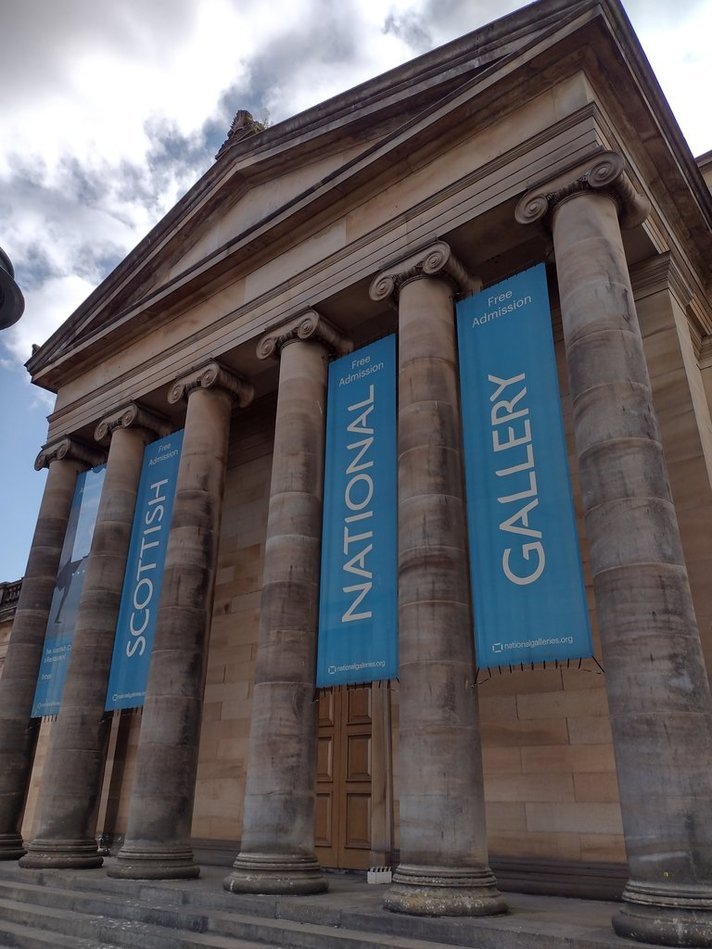 The exhibition was held in the National Gallery on the mound, which is right bang in the middle of town - and housed in a greek temple (above) !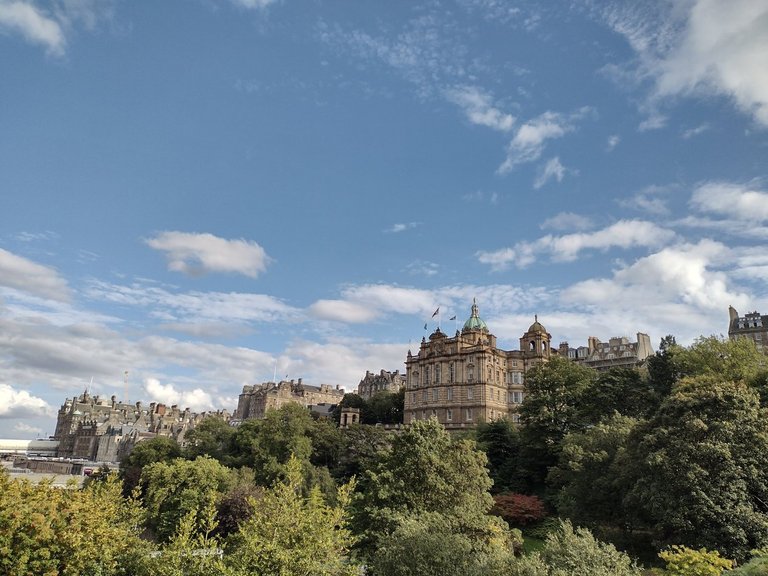 This view was taken from outside the gallery and looks sort of south east over Princes Street Gardens. It really was a lovely day in town !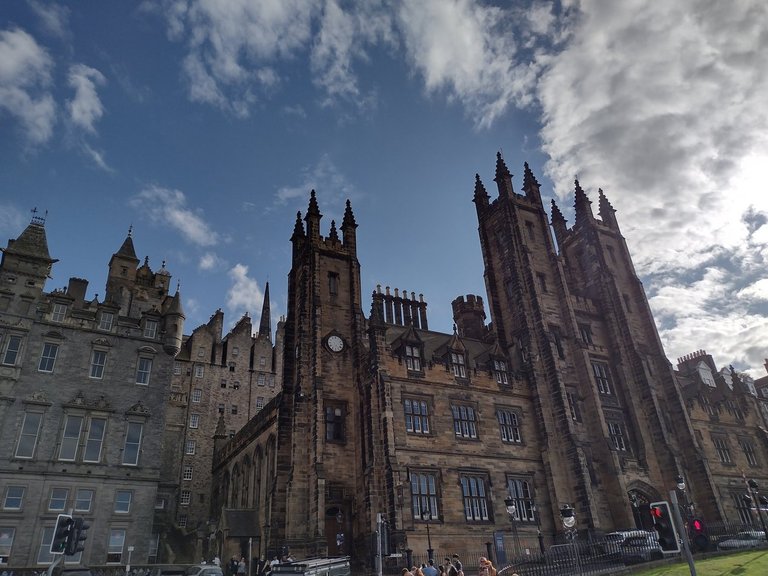 From the gallery, we made out way up to the old town, passing the school of divinity from the university of Edinburgh, which is one of my fav buildings in town. We stopped in a restaurant beside it for a bite to eat and a pint (our daughter had a soft drink of course).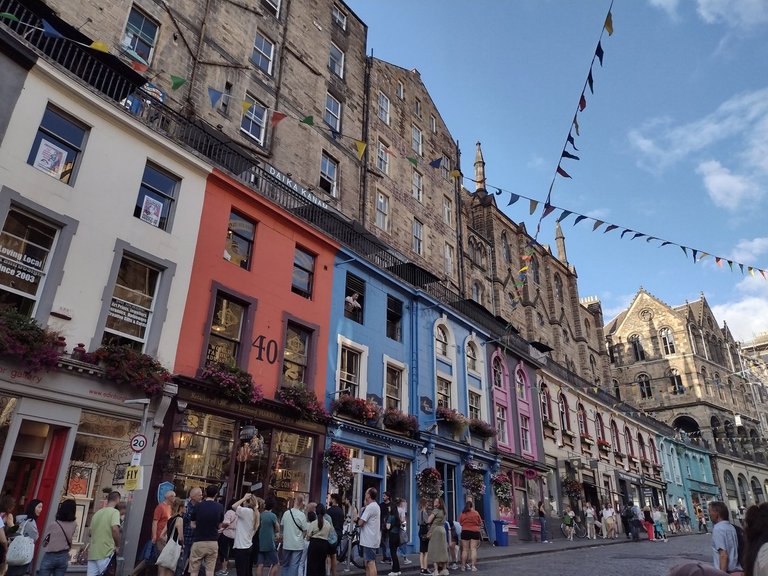 From there we worked our way up over the Royal Mile, and then down Victoria Street (above). It is a beautiful curved street, which winds its way down to an area called the grass market. It is actually a double decker street, because there is actually another row of shops, pubs and restaurants above the coloured ones that you can see, with apartments in the buildings above those !
The grass market was absolutely mobbed, which was not a surprise. It basically consist of a large square, which pretty much has pubs all down one side. As can be seen, the outdoor seating was very popular on such a sunny warm day ! I spent many a time in the grassmarket when I was a student in Edinburgh back in the 90s, and I still enjoy going back there now, with the majority of the pubs being the same ones when I visited all those years ago ! They havent changed hardly at all.
Walking through the grassmarket to the far corner, we were then greeted by the awesome view up to Edinburgh Castle (above), which sits on a volcanic tor, high above the city. This view is quite stunning, and gets photographed all day long by everyone that passes.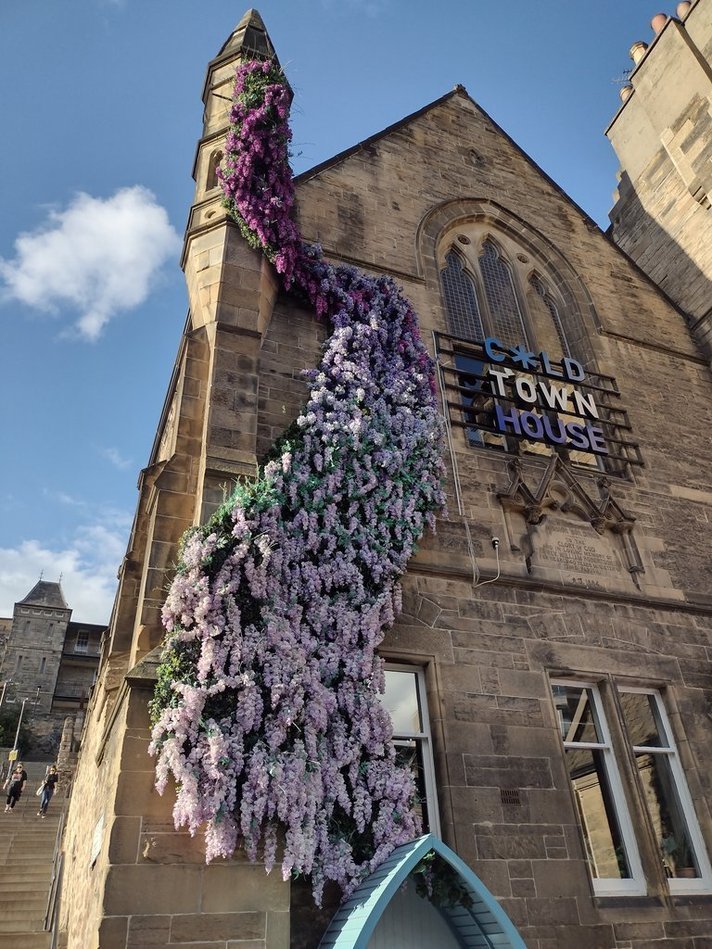 I loved the flower display on the building at the end there (which is also a pub).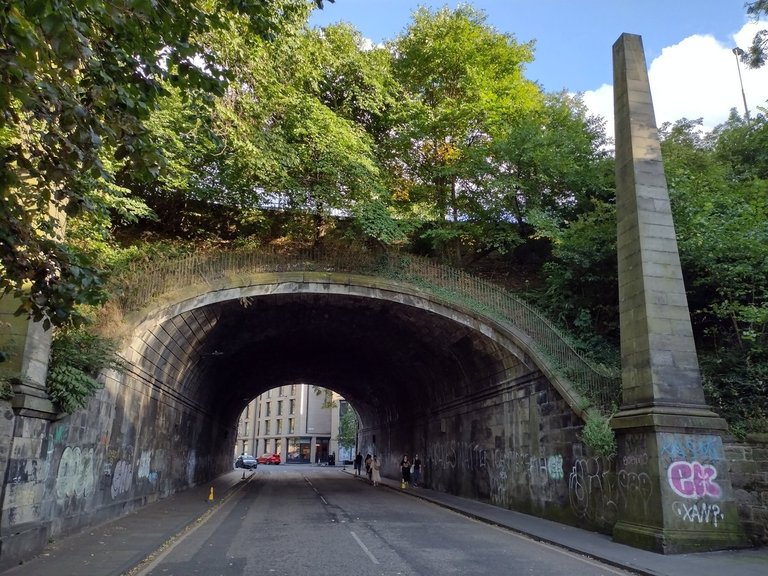 Walking down Kings Stables road, we passed under this cool bridge, which carries road traffic up the back road to the Royal Mile and the castle. I love the fact that they felt the need to put a full size needle/column in there when they were designing it !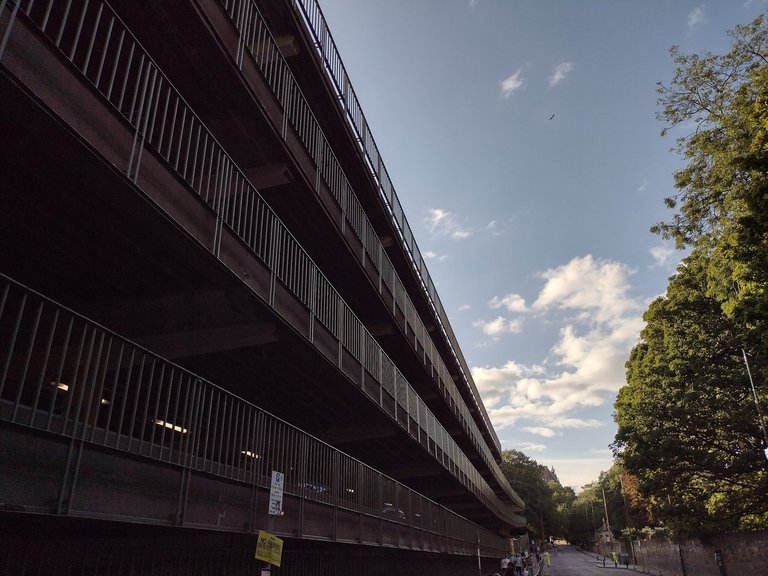 Just beside that bridge is a multi-story car park (above). This pic was my attempt to catch an arty shot of the straight lines disappearing into the distance as I hoofed my way past.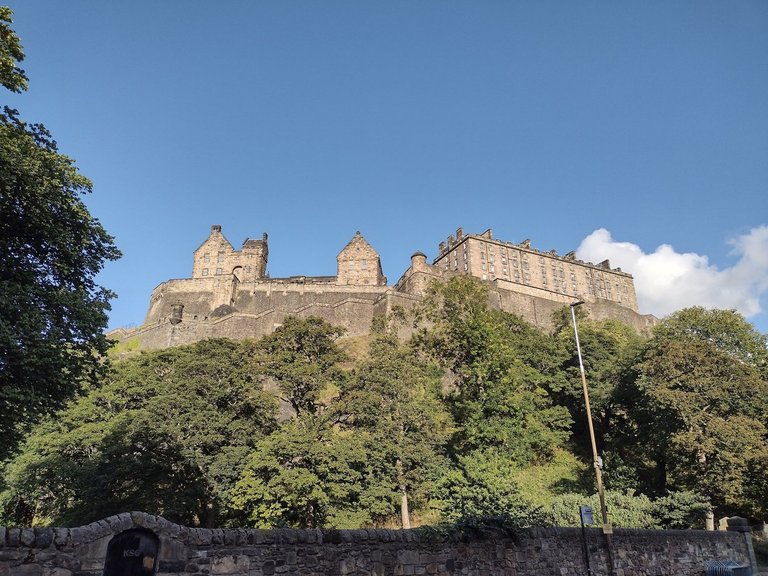 We were then afforded another nice view of the castle, on the other side of the car park.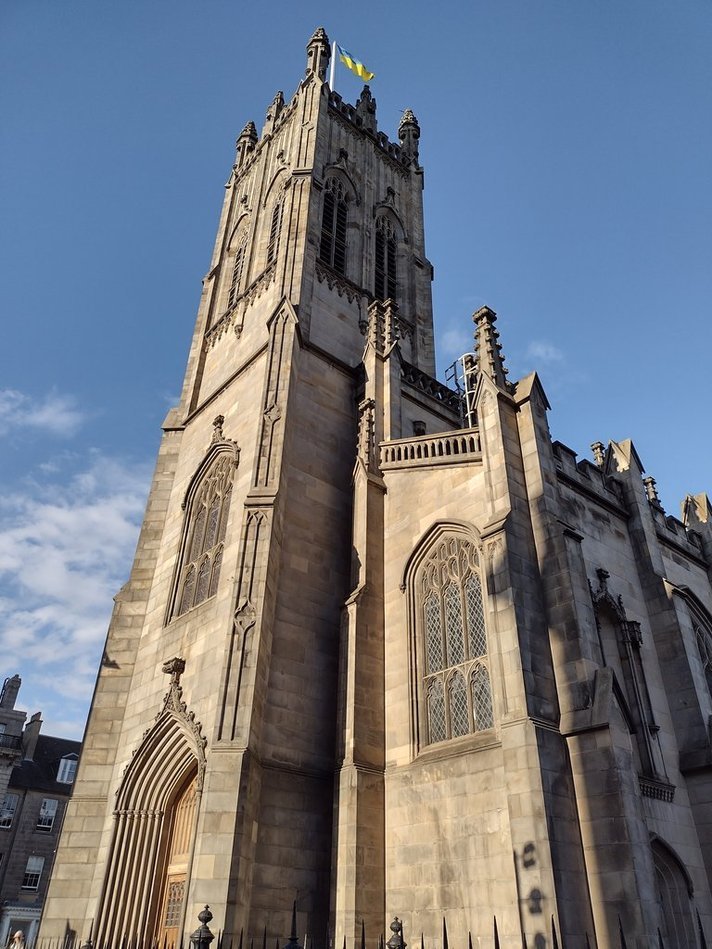 From there we made our way to the west end of the city centre (to start making our way home), passing the beautiful St John's Scottish Epsicopal Church (above), which was proudly flying the Ukrainian flag.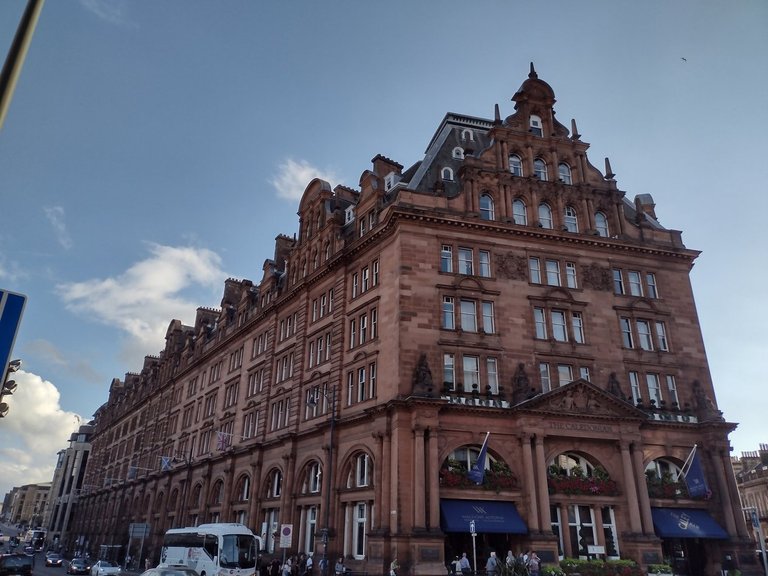 And directly across the road from the church is this stunning red sandstone building, which is the Waldorf Astoria Edinburgh Hotel. A night in there will set you back a lot of crypto !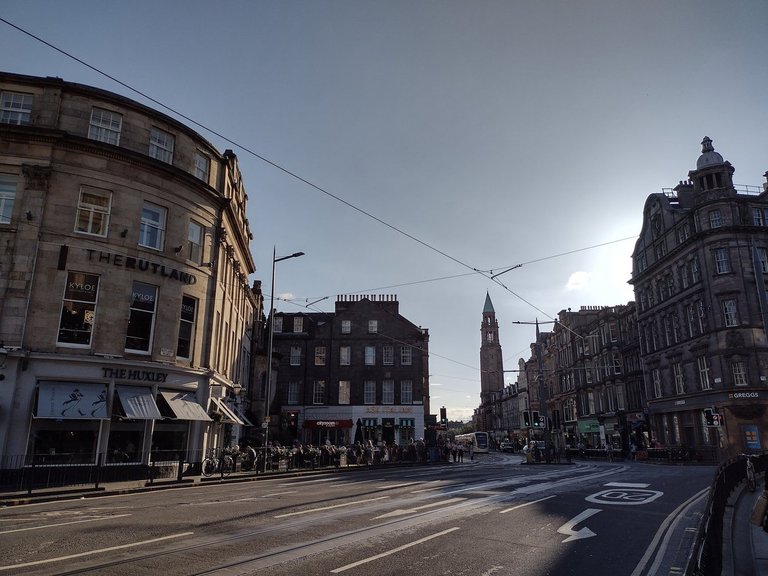 From the west end (above) we went directly home. I guess we walked around 5 miles or so in total, and we were all roasted and knackered by the time we got home. But it was a lovely day out, the weather was gorgeous, we loved the exhibition and we had a nice bite to eat - cant complain at all ! A great way to spend the day as a family.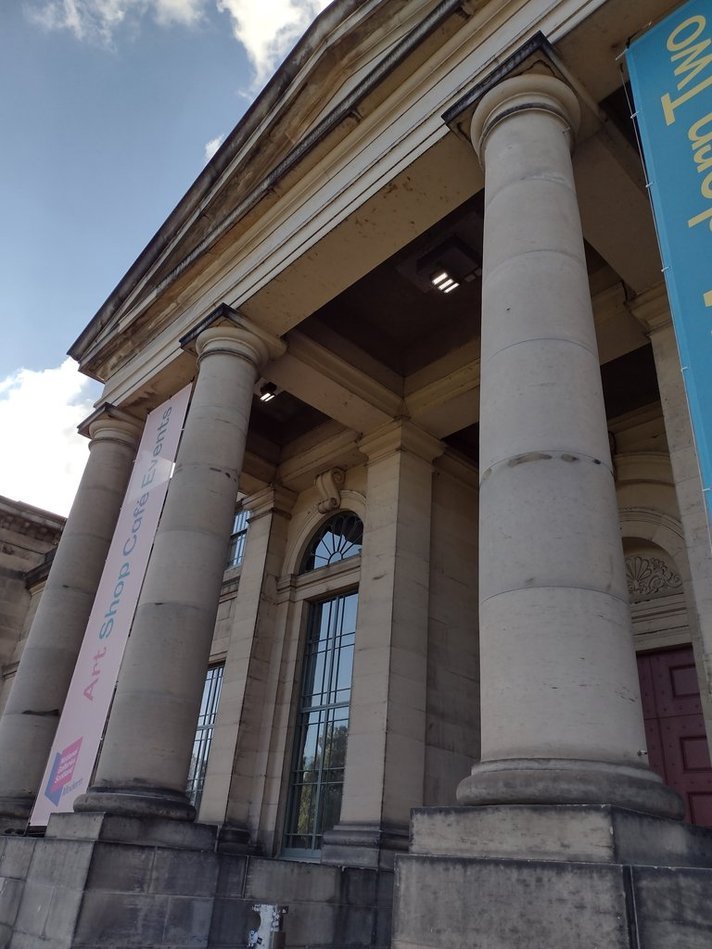 ---
---