Wednesday Walk - night time walk around Verona on the last night of our vacation
We were on vacation in Italy a few weeks ago, and just loved the whole time we were there. On our last night in Italy, we had a lovely night time walk around Verona.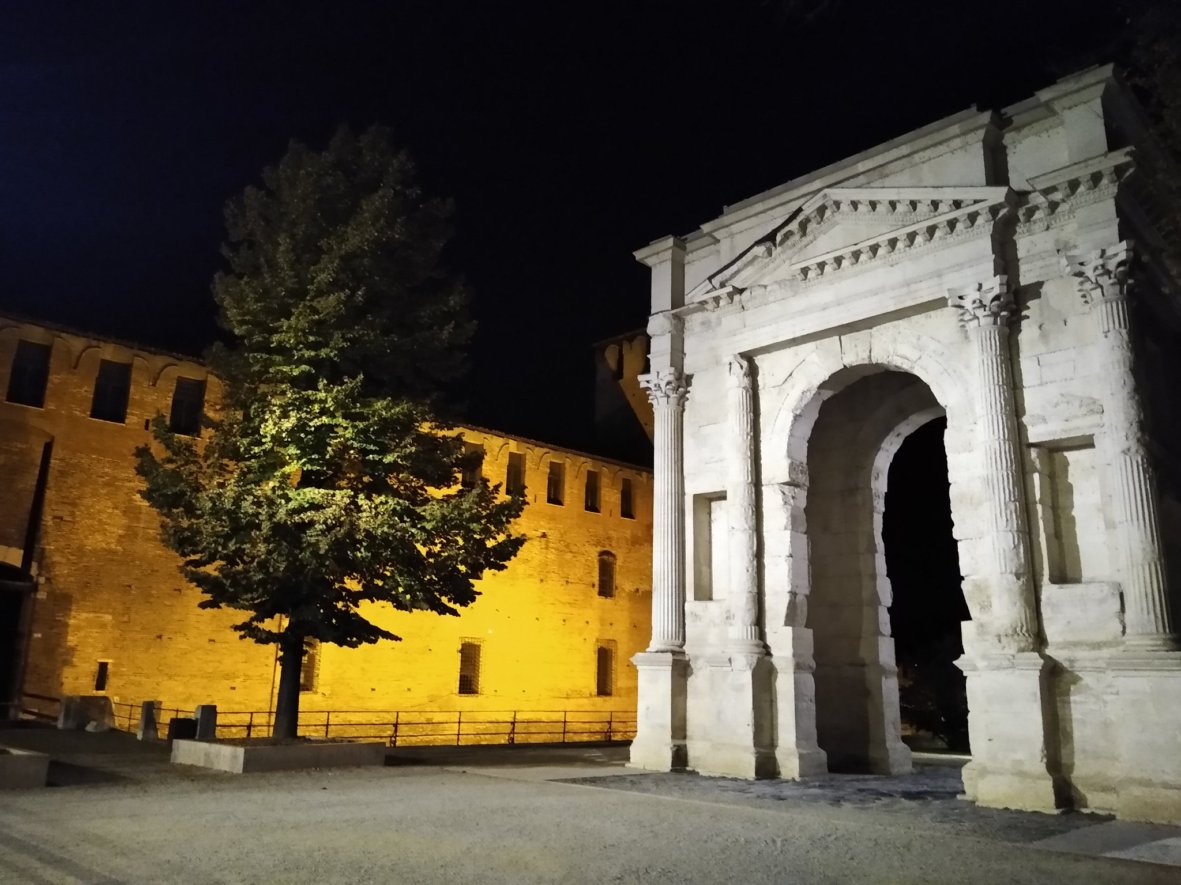 It was quite a nice evening, and still warm - so we had a lovely meal, and then went for a nice walk as we wanted to enjoy our last night.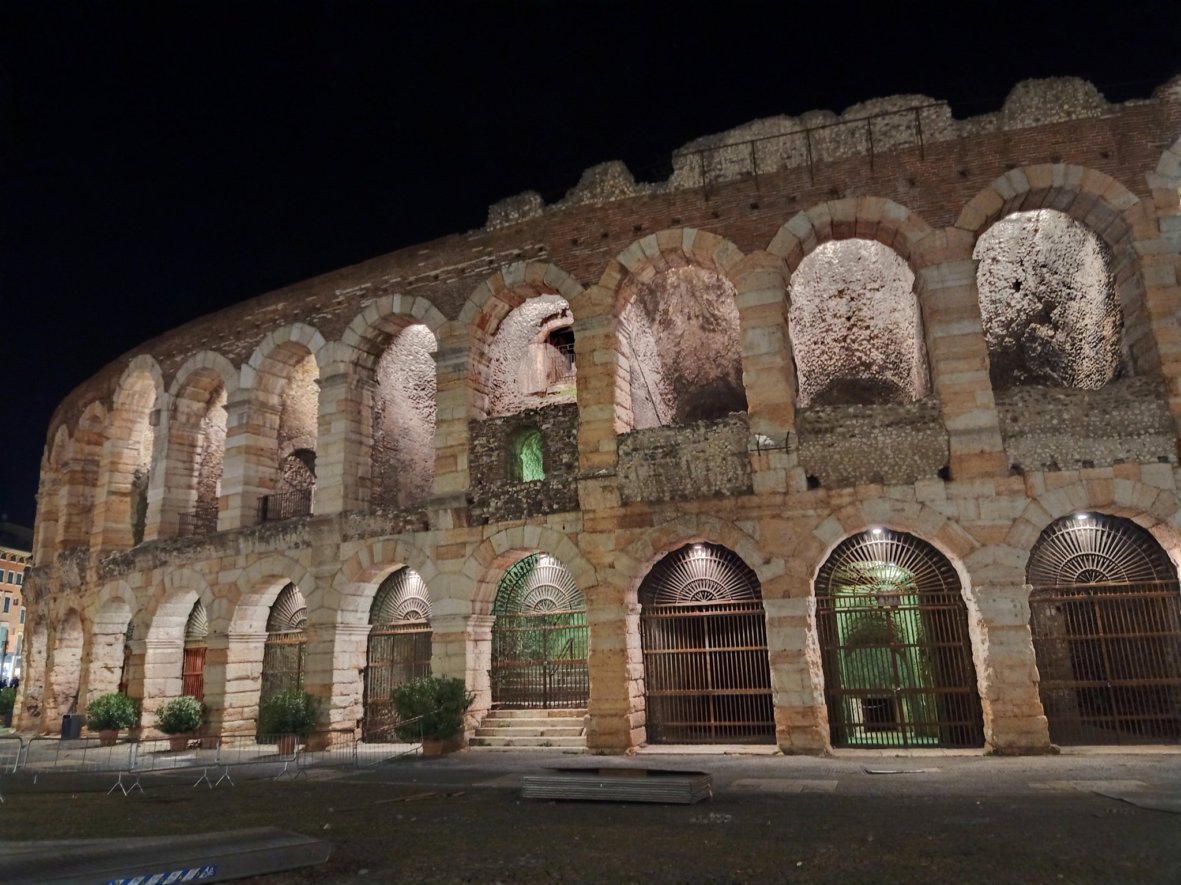 We started in Piazza Bra, near the Roman Area, which is just an awesome building ! A lovely amphitheater that can hold 20,000+ people and still gets used for performances today !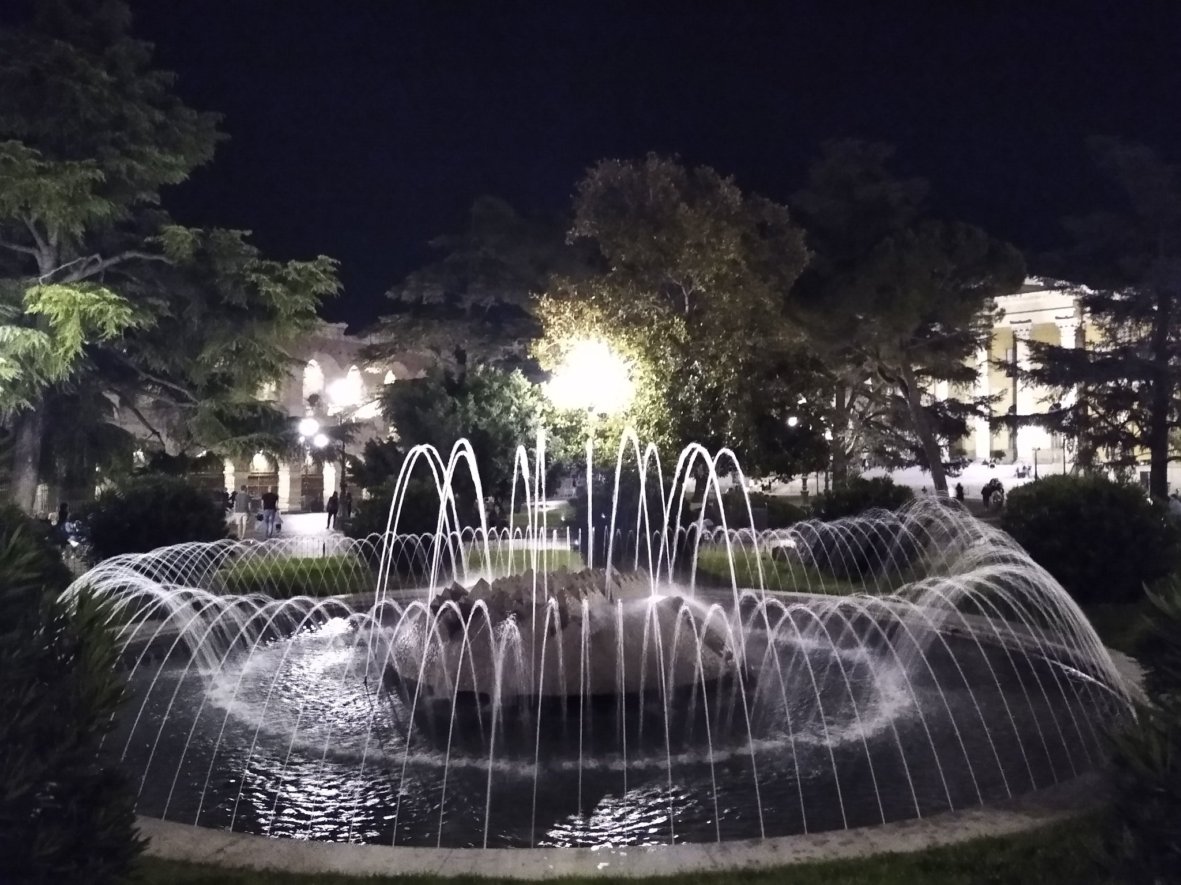 Piazza Bra is quite big, and also has a lovely park in it, with quite a nice fountain (above).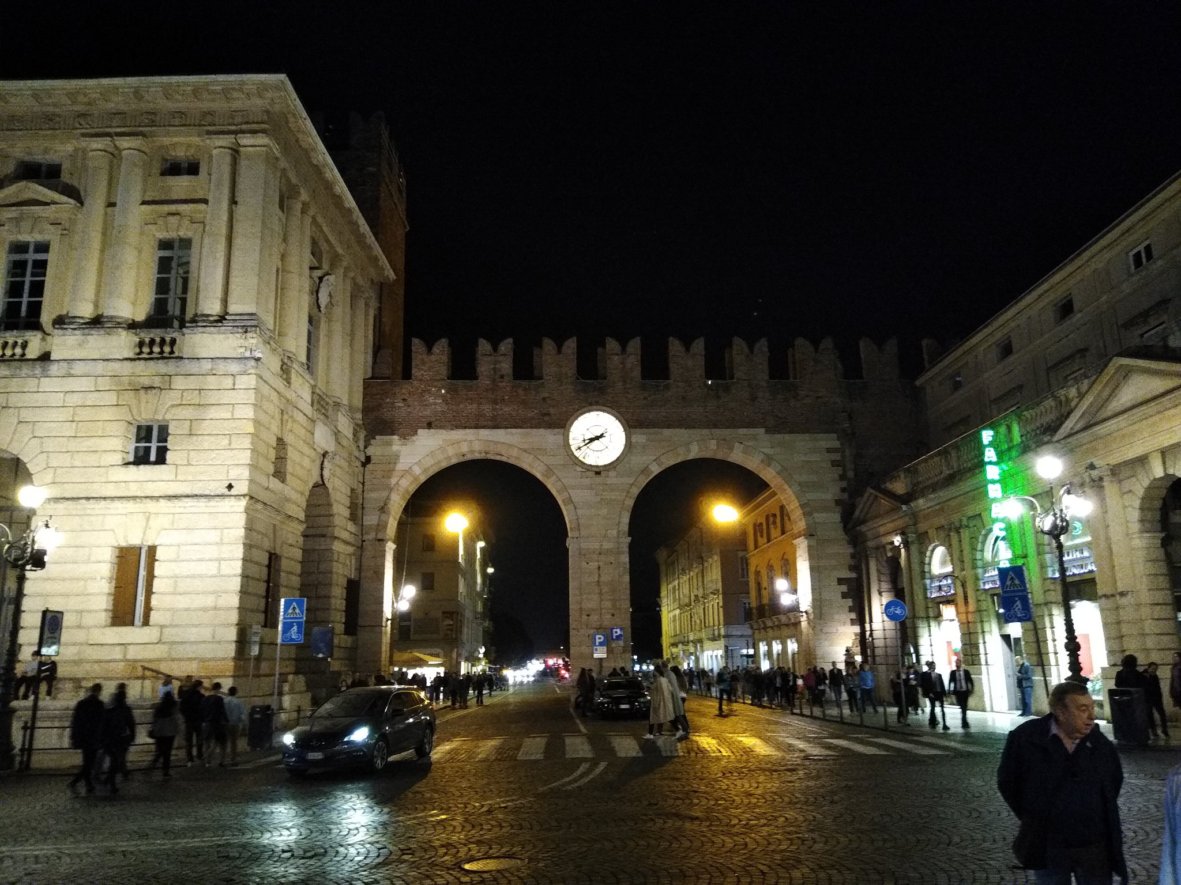 The piazza is lined by the old city wall on one side, and above is one of the city gates !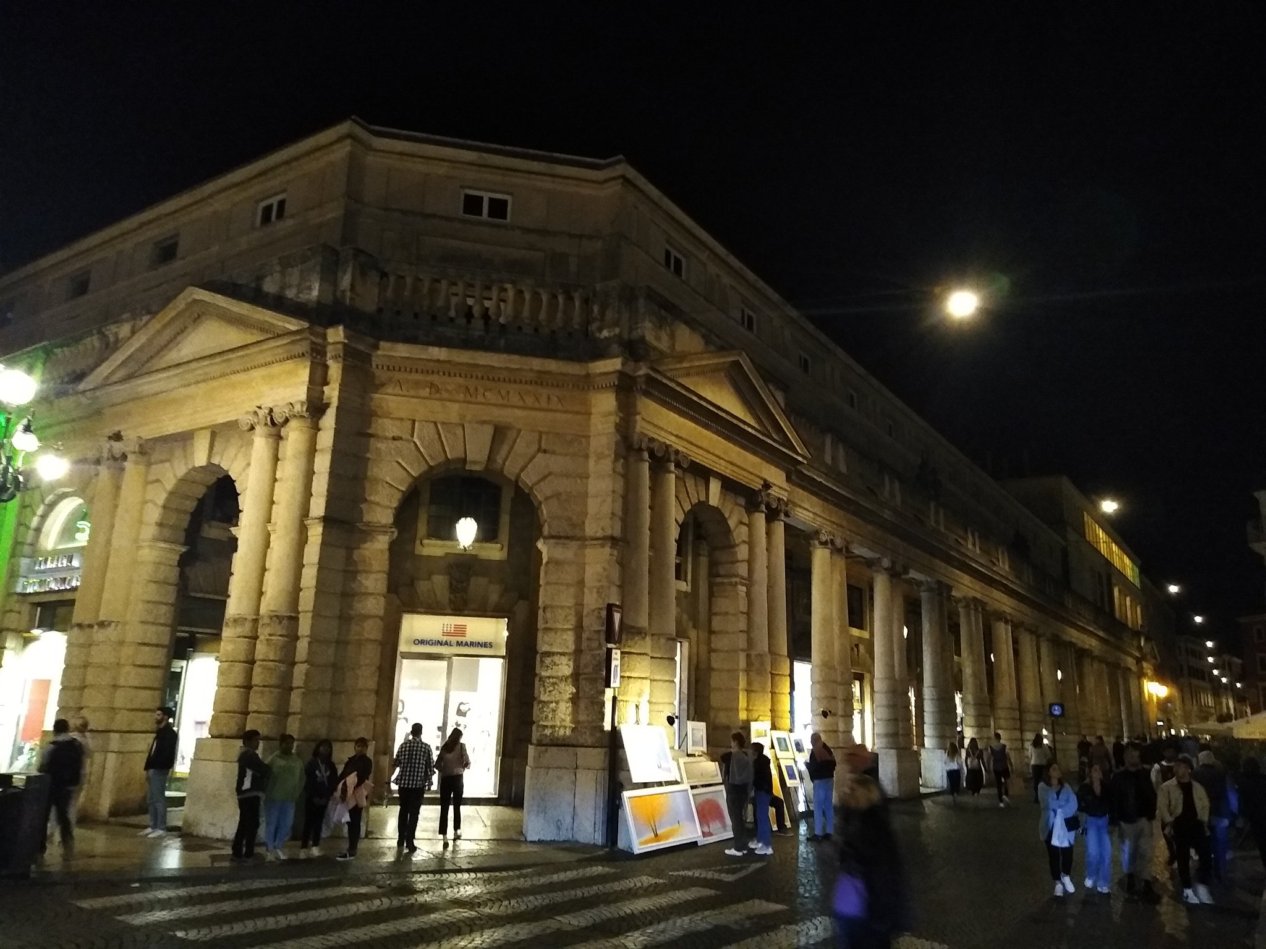 From the piazza we made our way along this lovely building, which had galleries and other lovely shops. It was still quite busy at night, with many street vendors out as well - quite lively indeed.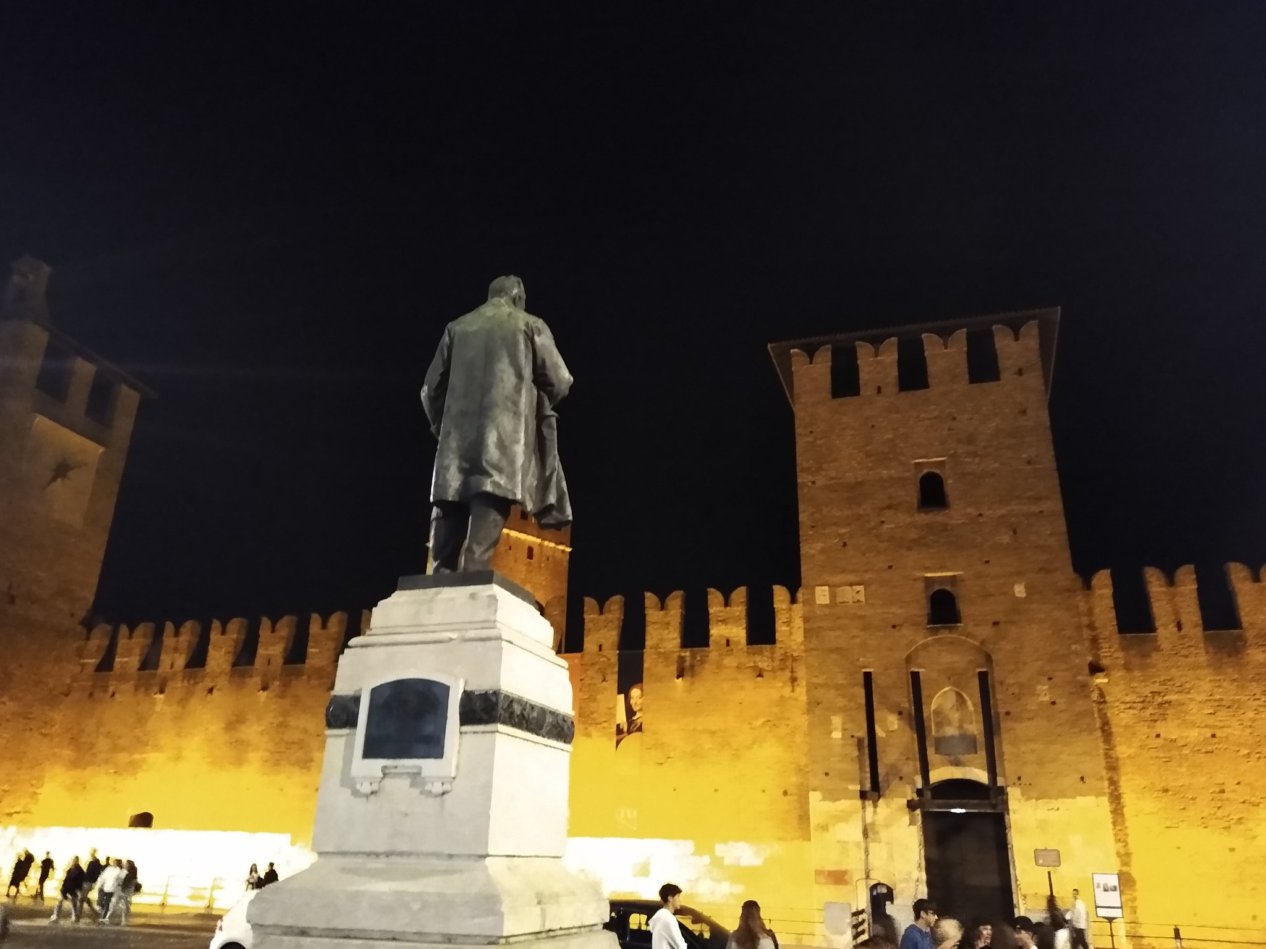 From there we made our way towards Castelvecchio, which we hadnt yet managed to see while in Verona. Its a medieval castle that dates back many hundred years, and has these distinctly shaped walls. Someone recently told me the word for those features at the top of castle walls, but I cant remember now !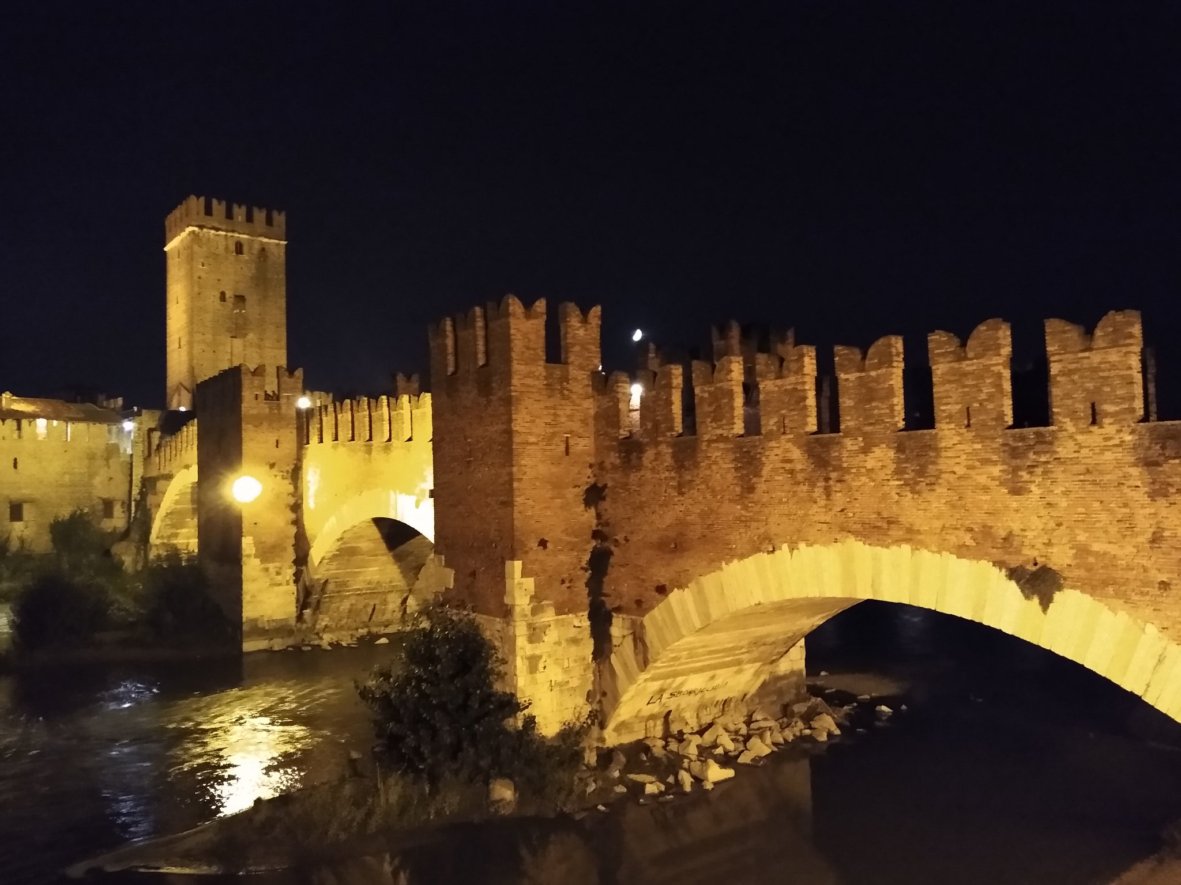 And what is particularly interesting is that you can walk through the middle of the castle (its a path through the city) and it takes you to the Ponte Scaligero, built in the 1350s - which has the same design features as the castle.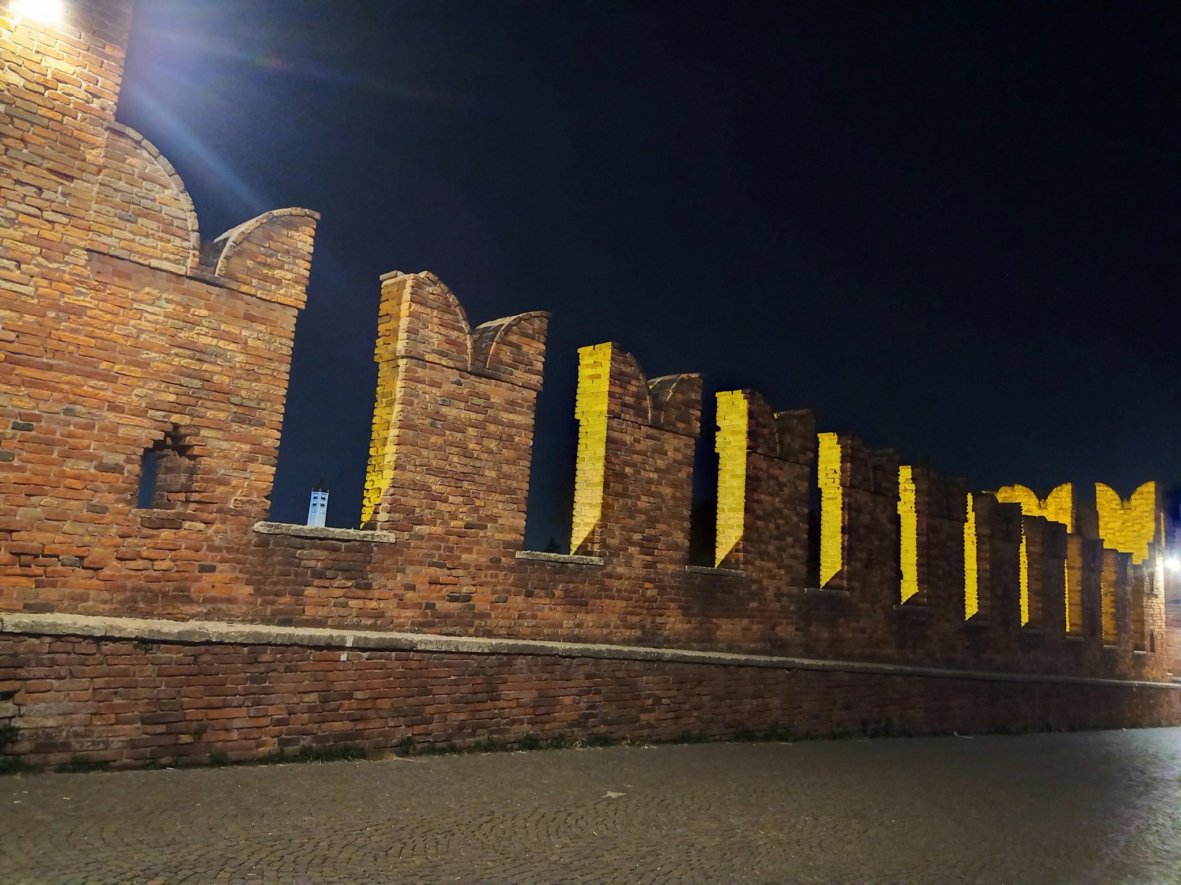 The bridge was really cool, and was actually quite busy. There are lots of place where you can climb up and sit - and many people were doing just that - it was quite nice.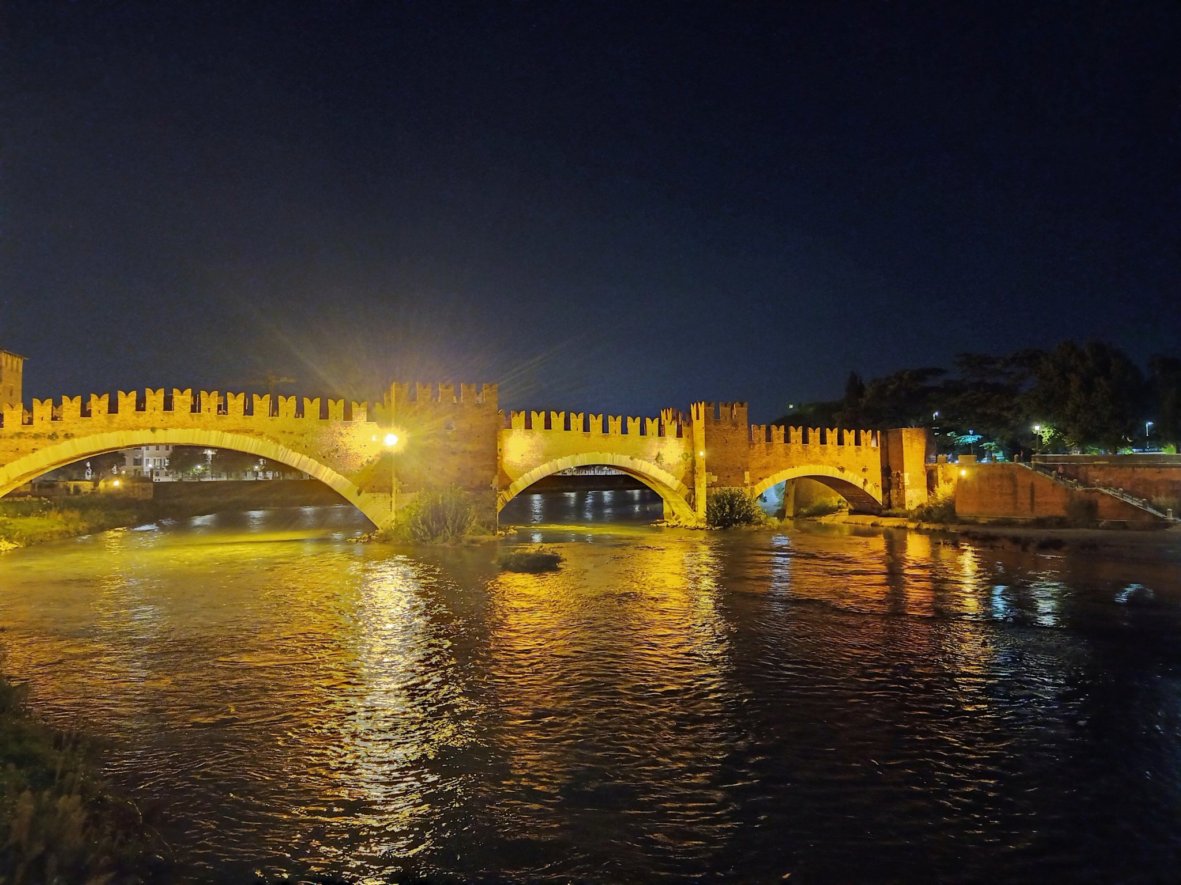 The bridges carries you over the Adige river, beyond which there is a park and an arsenal - but we turned around on the other side of the river as it was getting late.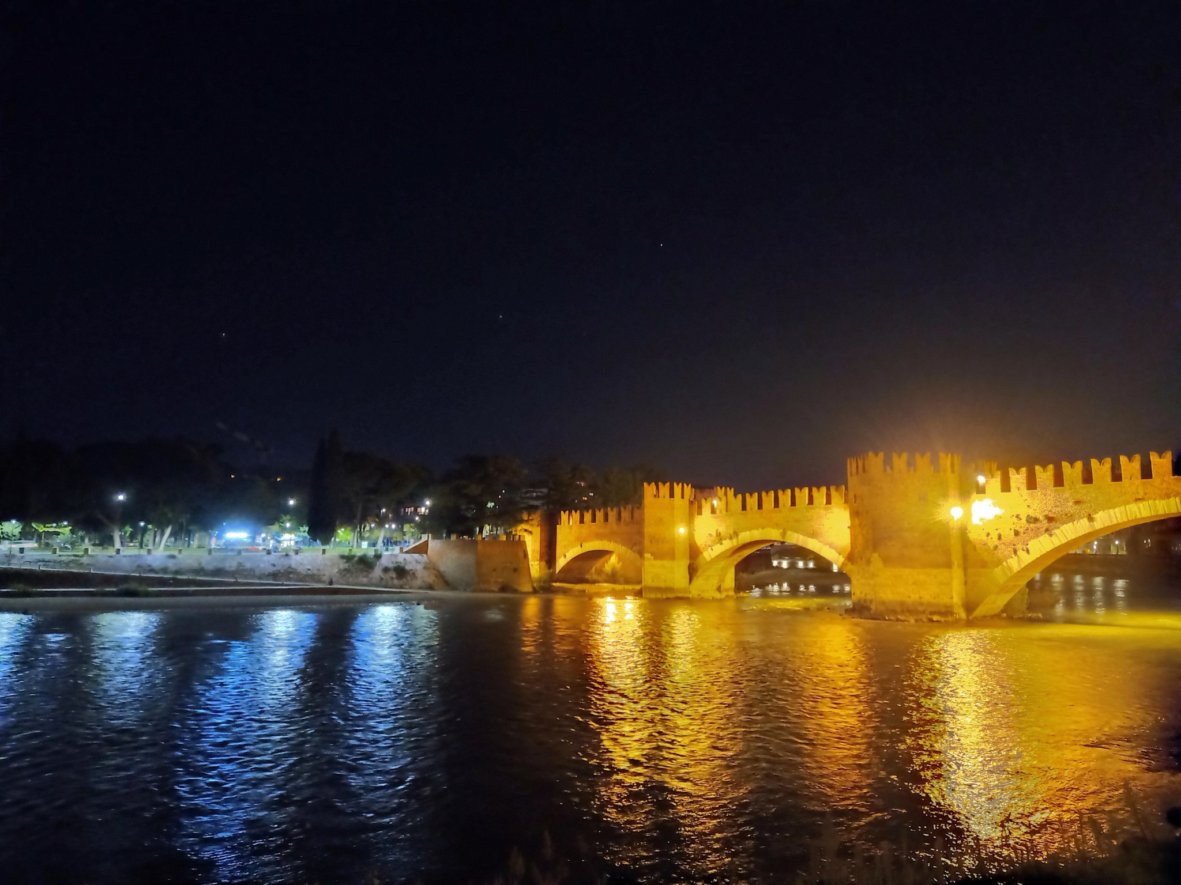 The bridge was pretty stunning, so I'm glad we finally got to see it on our last night.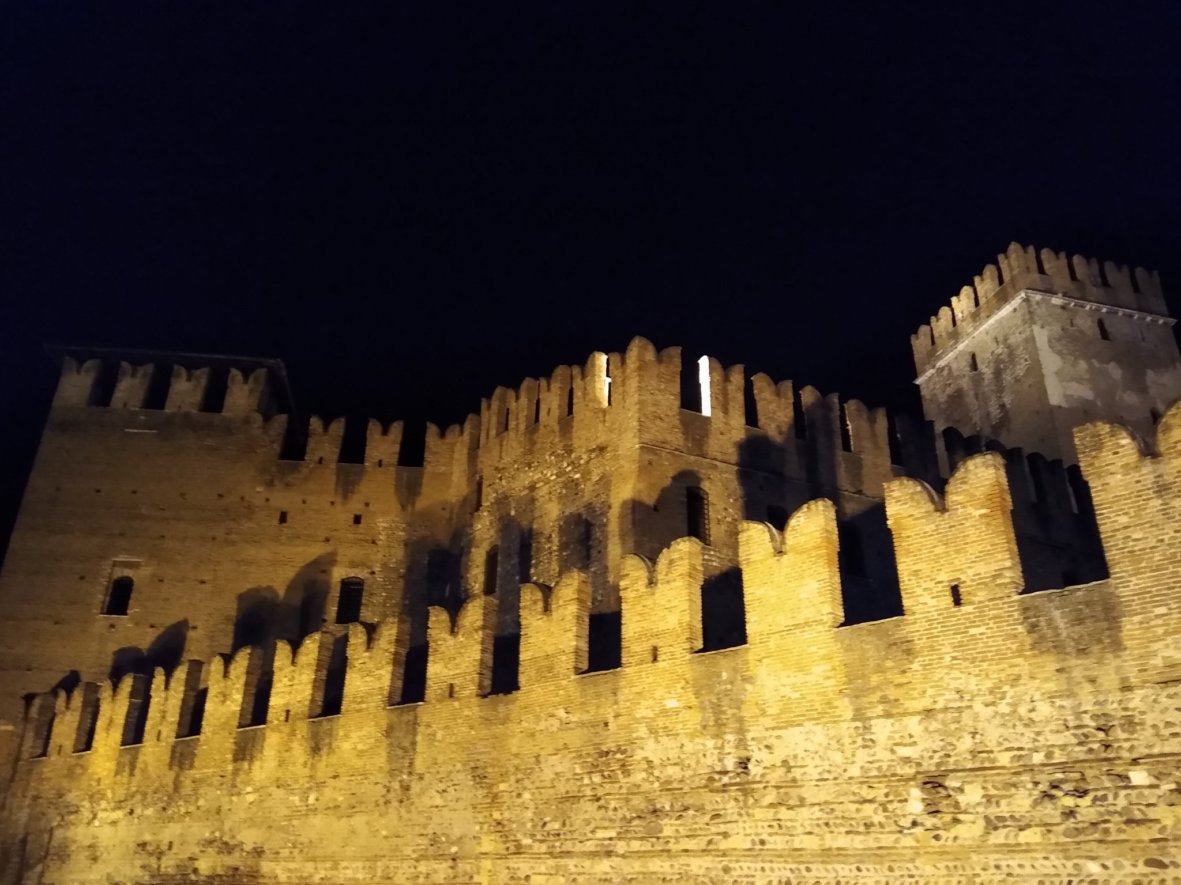 We walked along the full length of the castle, snapping away as we went, before then heading back to the pizza and towards our hotel.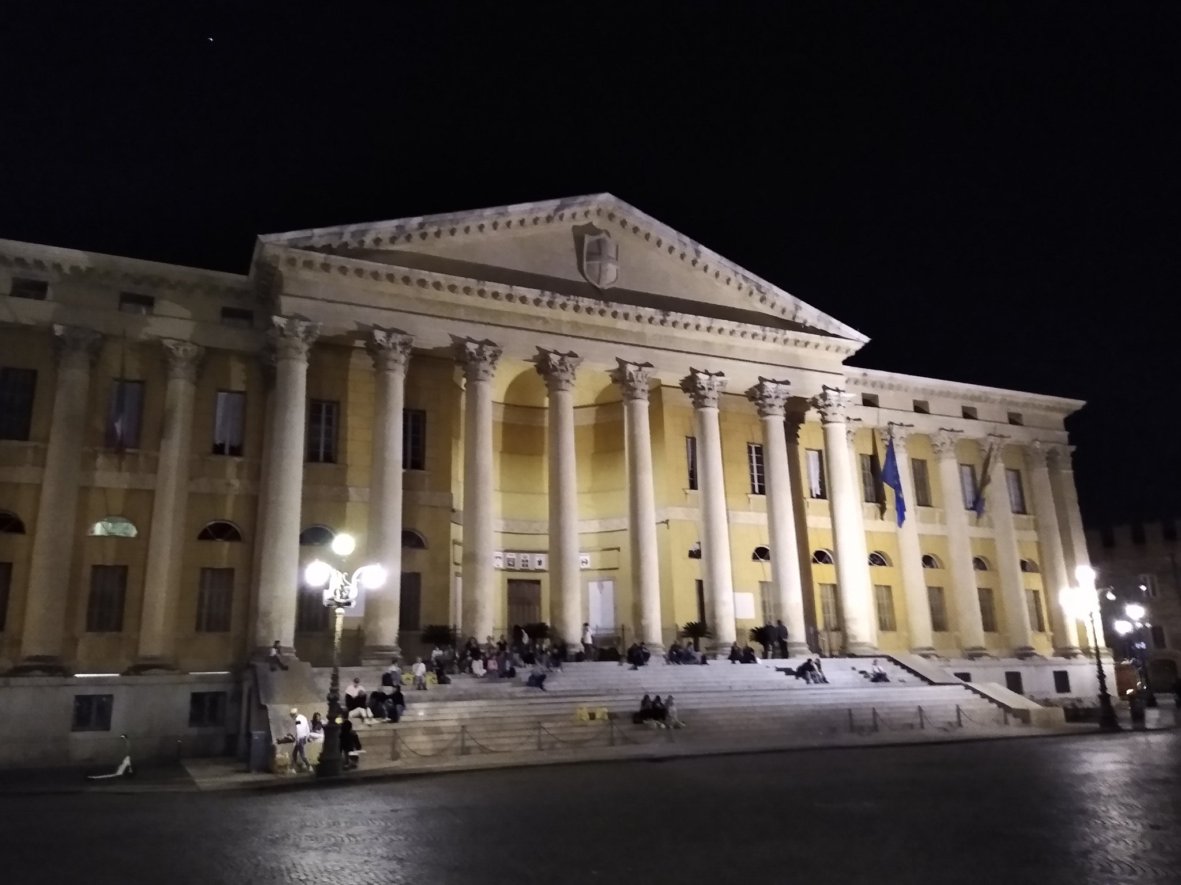 And the last building of note was the Ansel Davoli, which is a government building for the city - with quite pretty classical architecture.
We really did enjoy our last evenings walk - it was a fitting end to both our time in Italy and Verona. And I already cant wait to go back !
Thats my wednesday walk post for this week, and I'm looking forward to checking through everyone elses from around the world ! All the best @hoosie !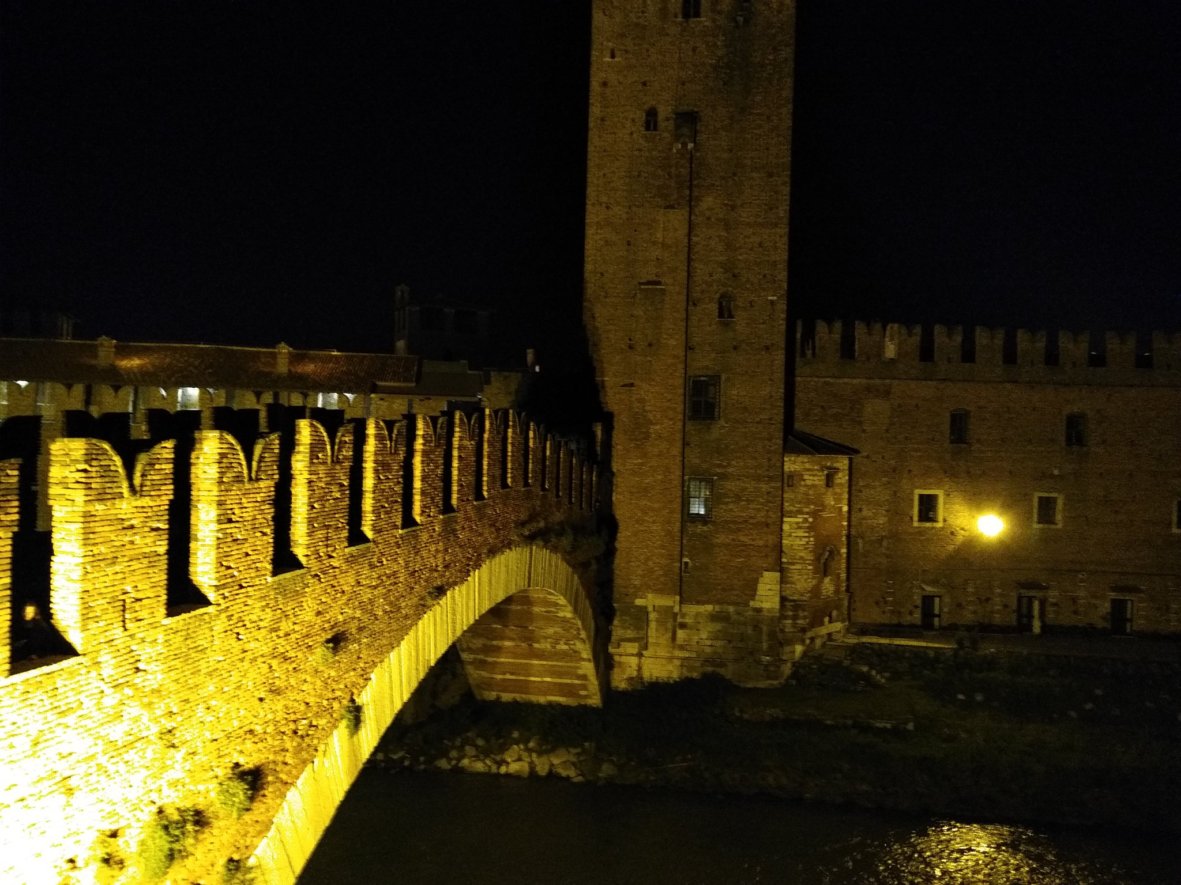 ---
---