A SHORT STORY ABOUT MY LIFE AS A SINGER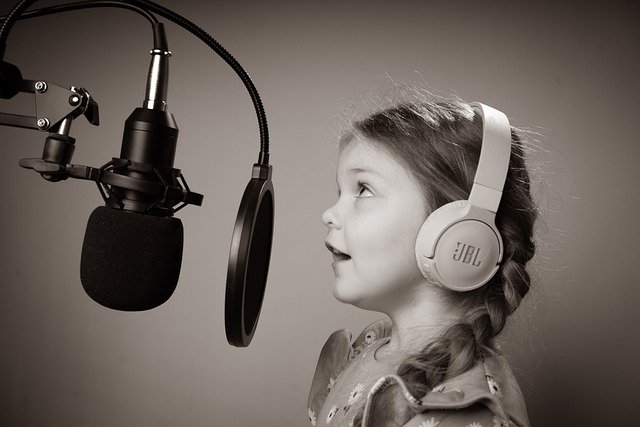 Image source
I was Eight years old when I started having interest in singing a lot with my siblings and other friends around me that also loved singing. We have just moved to a new location and it was as if everyone living around us were singers but one thing was certain, they all loved music and aside that, my dad was a very strong lover of music, like he could listen to music all through the dad and he won't get tired, it is one of his hobbies. As a little girl, I always loved being around people that are older than me and it was all because they are really good Singers and I was so curious to know how they sing so beautifully.
I love music so much that if you want me to get my attention or want to make me happy, just play a really good song with brilliant lyrics, it will seem as if you bewitched me but not really like I will start acting out of the ordinary, no. My siblings were also like me, we all loved music and something in us wanted to make that dream a reality someday that we always find a way to improve on our singing abilities as the day goes by but we only did that through learning different songs.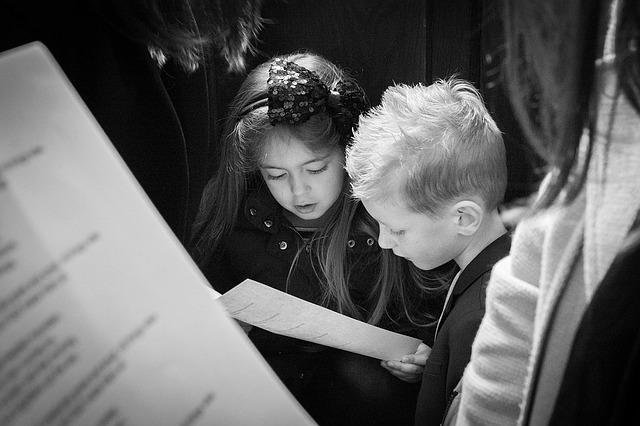 Image source
As time went by, we started having our own little band in the compound where we lived, it was filled with so many children because it was a local area. We were inspired by some children songs we watched then so we normally cone together to create our own music and it was really nice then, but I'm sure it won't be any more because then we just loved music but our singing voice was still struggling. We easily made different melodious tunes, harmonies and many more but soon that dream started dying off because we knew we don't have enough money to make an album then .



It was not too long after we stopped our little singing band that my siblings and I had to move to my aunt's place because my dad had some issues with finances and he was seriously in debt. My aunt was happy to have us around, she made sure we were okay and were happy. My aunt's daughter was a good singer, so anytime we heard her singing we will always go gather around her asking her to teach us the song and many more and she was more than willing to do that. It was really fun for us because she taught us how to sing in different harmonies and it was just so beautiful when we sang any song in different parts and that made her always want to teach us every single song she knew.
After sometime, we had to go back to live with my dad again when he was a little stable and that was when we got to be part of one singing group in our local congregation and we were so excited to have been part of them and that was around July 2015. The group comprised of 10 persons as at that time we started, we were all young but the youngest of us was 10 years old. That year when we started, there was an ongoing acapella singing audition going on and our song coordinator took it upon himself to help us rehearse a song we were going to sing for the audition which happens to be the next month which is August.
We all were were very excited about the whole thing and the learning of the song was very fast and our coordinator was very happy with us. When the day for the audition came, we went and all the judges were very impressed with our performance and seeing how young we were and also our first time, they quickly told us we were qualified for the main competition. We sang too songs for the audition but I won't be sharing it here today but I will do that tomorrow for the #threetunestuesday so please stay in touch if you love to know the song we sang.



When we got home that day, we were all so happy that we just took our rehearsals more and more seriously because we knew that was our first time and we didn't know all of the groups we were up against. The competition is normally one month after the audition and we prepared adequately for it. The day came so we had to travel some three hours drive to get to the venue, we had to travel early too. On our way there, we did some little more rehearsals because we were becoming nervous and we were still not sure if we've done enough.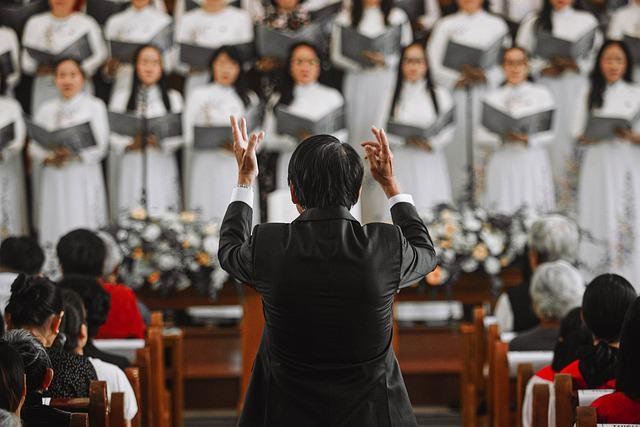 Image source
When we arrived and after taking some photos together, we went inside to settle down and wait for the competition to start fully. While we were sitting down, we saw so many singing groups coming in and we were getting more nervous and something funny happened, the two songs we had prepared to sing was what was playing while we were waiting, that brought smiles to all of our faces and it helped us regained ourselves a little. Soon the competition started, different groups sang and they were really so good and creative with what they did but our coordinator was there encouraging us not to be worried.
Let's invite the Voices of praise (VOP) was the next thing we heard, we quickly stood up and walked to the stage, some people were cheering for us because they saw us at the audition. After we finished singing our songs, we went back to our seats. In the end we won the competition as a group and others won for duet and solo singing as well. That was a really beautiful and memorable day for myself and the entire group, and we were determined to do more which we did although we had some losses too but it was all part of our growth.



This is a little story of my singing life for this week's topic for the Hive learners community and I hope you enjoyed the read.
---
Thank you for visiting my blog 🙏🙏.
---
---