[introducemyself] Late performance of ... - Späte Vorstellung von ...
Hallo zusammen,
Ich habe heute den Beitrag von @lammbock gelesen, er hieß "4 Jahre auf der Blockchain!". Da fiel mir doch @hivebuzz ein, es ist eine Statistik über den Werdegang von jedem User. Ich klickte mich so durch und es stand in der Tour drin das ich noch kein #introducemyself Post hier auf Hive gemacht habe. Nun habe ich lange überlegt, lohnt sich das überhaupt? Jetzt bin ich seit 5 Jahren auf der Blockchain unterwegs, aber wiederum bin jetzt zu Hive vor kurzem zurückgekehrt. In der Zeit hat sich einiges geändert und viele kenn mich überhaupt nicht. Kurz um hole ich diese nach.
---
I read @lammbock's post today, it was called "4-years-on-the-blockchain!". That's when I remembered @hivebuzz, it's a statistic about each user's career. I clicked through and it said in the tour that I have not yet made an #introducemyself post here on Hive. Now I thought about it for a long time, is it even worth it? Now I have been on the blockchain for 5 years, but again have now returned to Hive recently. In that time things have changed and many don't know me at all. In short I am catching up on these.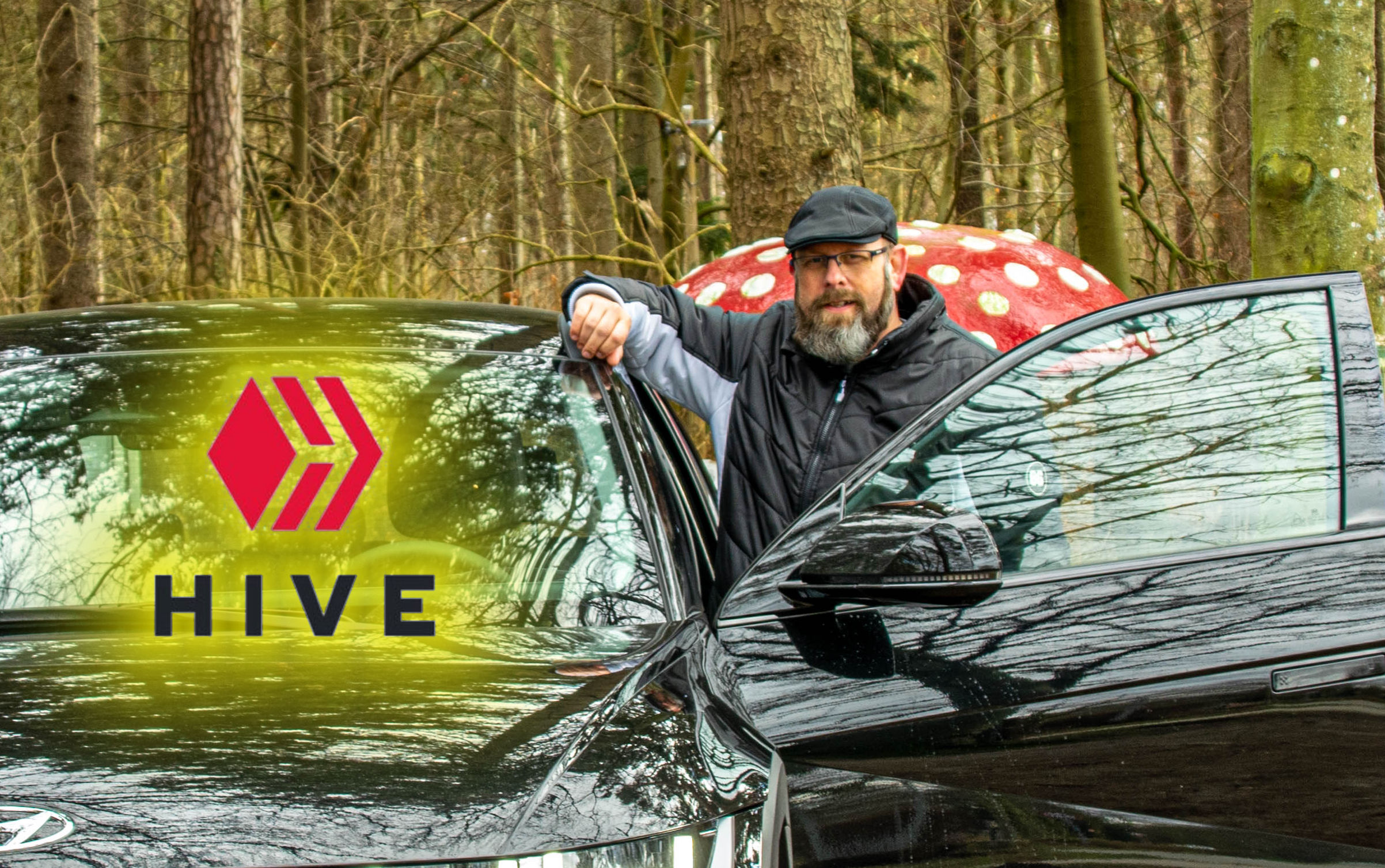 Wer bin ich?
Mein Name ist Michael und ich bin 48 Jahre alt. Ich lebe in Greifswald, meiner Heimatstadt, in der ich auch aufgewachsen bin. Meine Kindheit verbrachte ich in der ehemaligen Deutschen Demokratischen Republik und ich erinnere mich gerne an diese Zeit zurück. Kurz vor meiner Lehre fiel die Mauer und es gab viele Veränderungen, ich konnte den Sozialismus und den Kapitalismus kennenlernen. Ich habe zwei Berufsabschlüsse und arbeite momentan als Angestellter im öffentlichen Dienst. Meine Hobbys sind schon etwas umfangreicher, ich bin leidenschaftlicher Motorradfahrer, Hobbyfotograf und Bastler aller Art. Ich mag Herausforderungen und versuche mich ständig weiterzuentwickeln und etwas Neues zu lernen. Ich liebe es zu reisen und unser Land zu entdecken, aber auch ein gemütlicher Abend zu Hause mit Freunden und Familie kann schön sein.
---
My name is Michael and I am 48 years old. I live in Greifswald, my hometown, where I also grew up. I spent my childhood in the former German Democratic Republic and I like to remember this time. Shortly before my apprenticeship, the Wall fell and there were many changes, I was able to get to know socialism and capitalism. I have two professional degrees and currently work as a clerk in the public service. My hobbies are a bit more extensive, I am a passionate motorcyclist, hobby photographer and tinkerer of all kinds. I like challenges and constantly try to develop myself and learn something new. I love to travel and discover our country, but also a cozy evening at home with friends and family can be nice.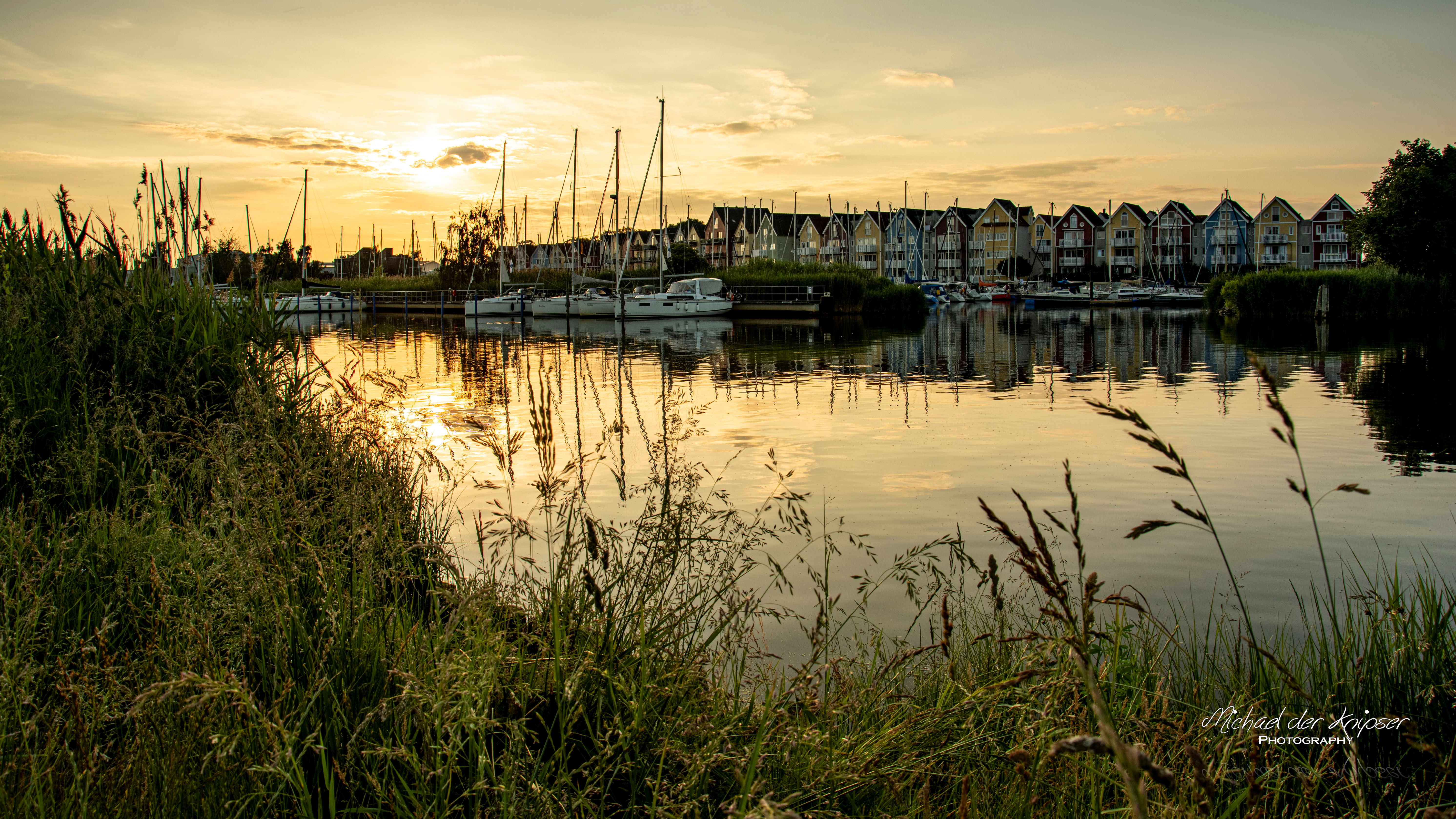 (Stadthafen von Greifswald - Greifswald city harbor)
Wer oder was ist Hornet on Tour?
Hornet on Tour startete 2012 als YouTube Projekt und war anfangs eine Ein-Mann-Show. Als Motovlogger war ich viel unterwegs, bis ich entschieden habe, die Community zu erweitern und mir dafür Unterstützung zu holen. Gezeigt wurden Motovlogs (Videos zu relevanten Themen wie Bike-Reisen, Erfahrungen, Reviews und Tutorials) sowie auch Reisevlogs. Ich veröffentliche regelmäßig Videos über meine Abenteuer und Erlebnisse. Doch mein Fokus hat sich geändert und ich habe mich dann mehr auf das Blog schreiben und die Fotografie konzentriert. Somit machte ich viel weniger Motovlogs und mehr Blogs auf der Blockchain. Seit nun mehr vor 2 Jahren wurde mein letztes Video auf Youtube veröffentlicht, ich habe immer gesagt "solange ich daran Spaß habe, mache ich weiter" doch ich habe den Spaß daran irgendwie verloren.
---
Hornet on Tour started in 2012 as a YouTube project and was initially a one-man show. As a motovlogger I was on the road a lot until I decided to expand the community and get support for it. Shown were motovlogs (videos on relevant topics like bike travel, experiences, reviews and tutorials) as well as travel vlogs. I regularly post videos about my adventures and experiences. But my focus changed and I then focused more on blog writing and photography. Thus, I did much less motovlogs and more blogs on the blockchain. Since now more than 2 years ago my last video was published on Youtube, I always said "as long as I have fun with it I continue" but I kind of lost the fun of it.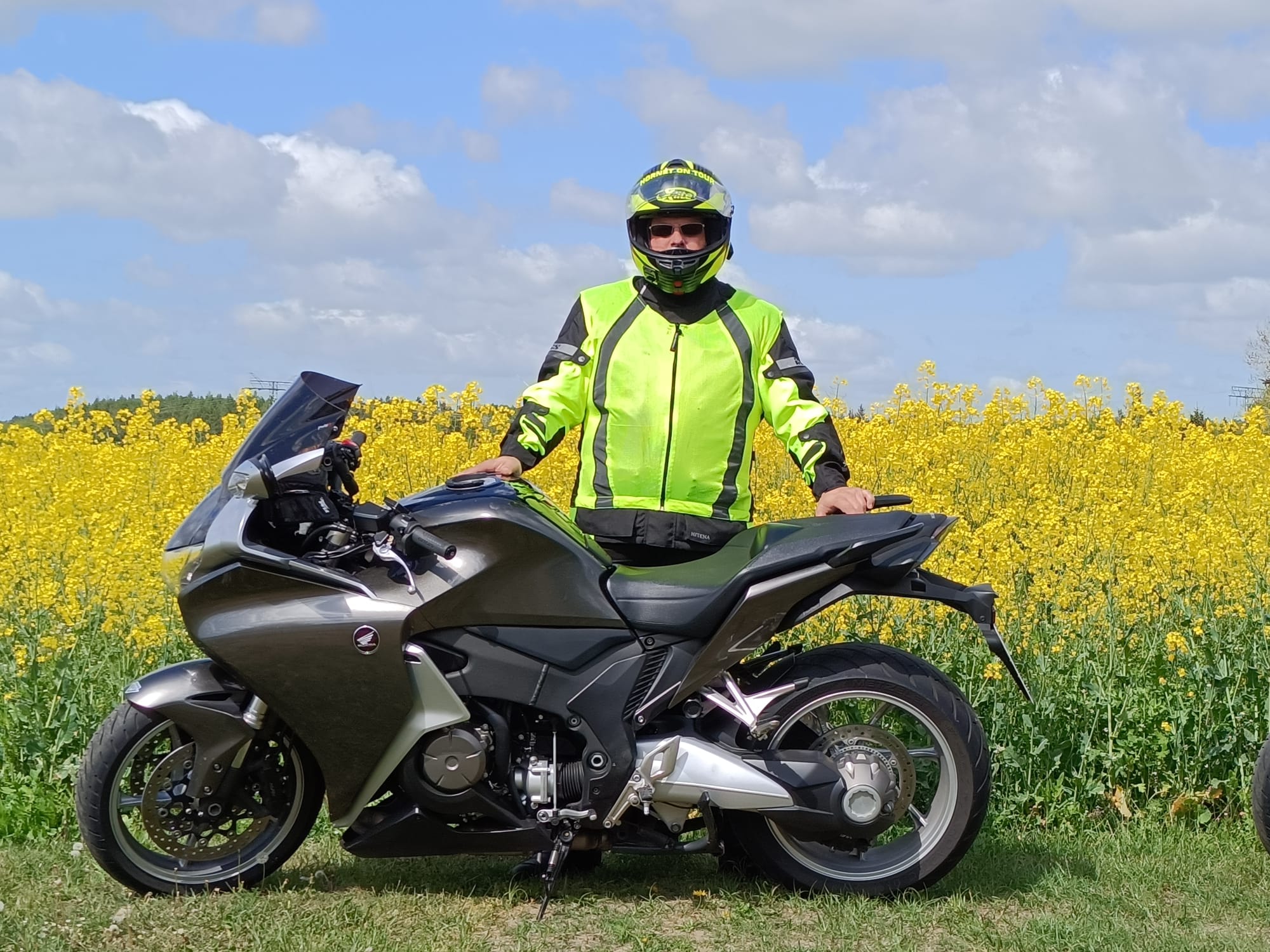 (Ich und meinem Motorrad - Me and my motorcycle)
Wie bin ich zur Hive gekommen?
2018 habe ich Steemit für mich entdeckt und das Projekt "Hornet on Tour" sollte dort weiterführte werden. Später wechselte ich zu HIVE, bis ich vor über zwei Jahren BLURT fand. Doch das Glück auf Blurt wehrte nur eine kurze Zeit und ich habe mich, vor kurzem entschlossen wieder auf Hive zurückzukehren. Dieser Entschluss habe ich bis jetzt noch nicht bereut, denn ich beginne mich hier wieder sehr Wohlgefühlen. Die Community ist sehr offen und die Möglichkeiten, sich auf dem Blockchain-Ökosystem zu betätigen, sind nahezu unbegrenzt. Spannende Projekte entwickeln sich hier und aufregende neue Ideen entstehen. Es ist eine aufregende und spannende Zeit auf dem Blockchain-Ökosystem und ich bin froh, dass ich hier Teil davon bin. Ich bin überzeugt, dass Hive noch viel erfolgreicher werden wird und dass es noch mehr Menschen geben wird, die von diesem Ökosystem profitieren können.
---
In 2018 I discovered Steemit for myself and the project "Hornet on Tour" should be continued there. Later I switched to HIVE until I found BLURT over two years ago. But the luck on Blurt only lasted for a short time and I recently decided to return to Hive. I have not regretted this decision yet, because I am starting to feel very comfortable here again. The community is very open and the opportunities to get involved on the blockchain ecosystem are almost unlimited. Exciting projects are developing here and exciting new ideas are emerging. It is an exciting and thrilling time on the blockchain ecosystem and I am glad to be part of it here. I am convinced that Hive will become much more successful and that there will be even more people who can benefit from this ecosystem.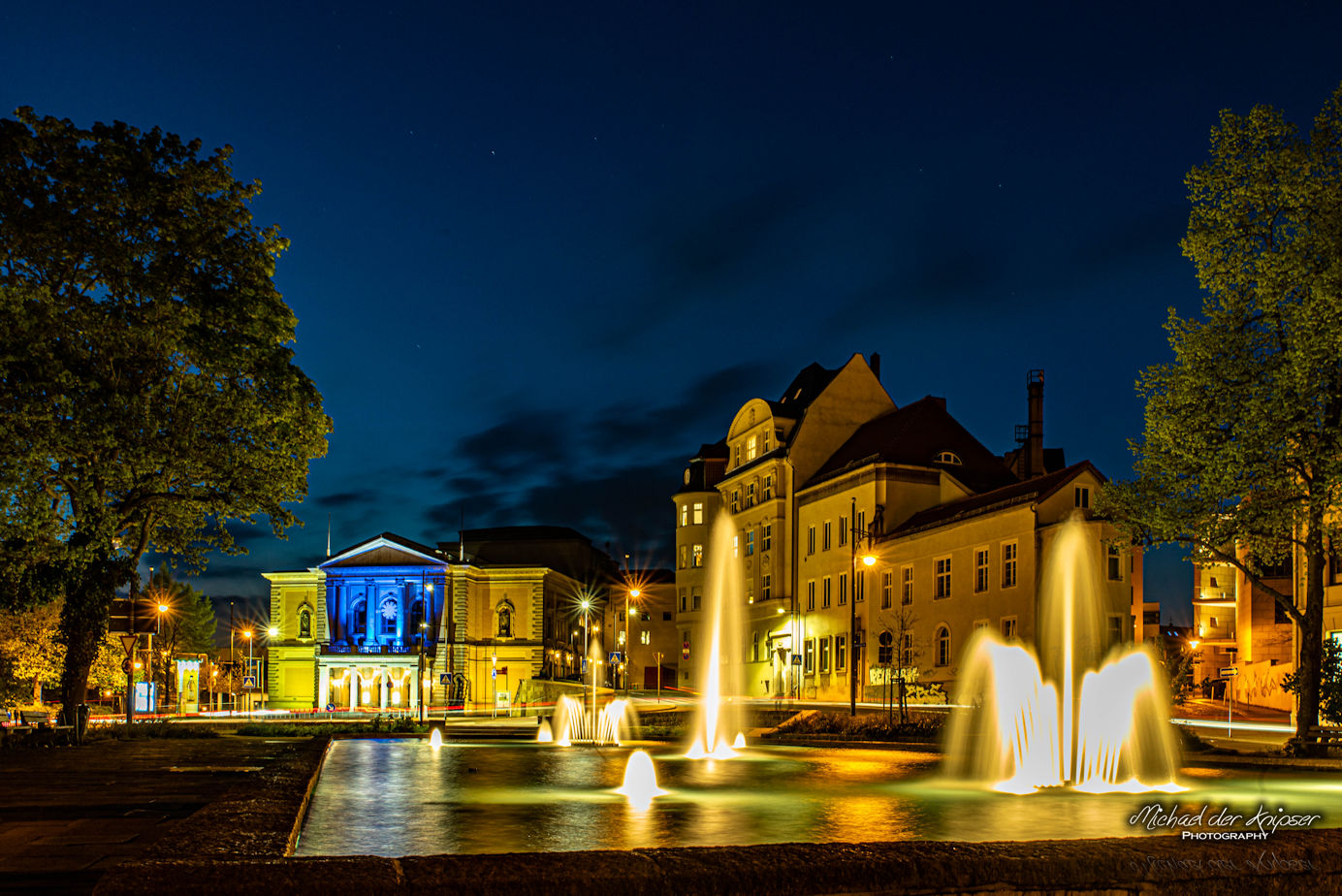 (Fotoreisen: hier Halle am Opernplatz - Photo travel: here hall at the opera square)
Was kann die Hive-Community von mir erwarten!
Meine Beiträge sind doch sehr vielseitig. Es geht von der Fotografie, zu DIY bis hin zu allgemeinen Blogs. Ich versuche, eine breite Palette interessanter Themen zu behandeln. Meine Artikel sind über eine Reihe von Themen, darunter Fotografie, Kultur, Kunst, Reisen und mehr. Ich fotografiere gerne, also beinhalten viele meiner Artikel auch Fotos, und ich liebe es, über DIY-Projekte und kreative Ideen zu schreiben. Ich gebe auch meine Meinung zu verschiedenen relevanten Themen ab und versuche, meine Gedanken zu teilen und meine Leser dazu zu bringen, über die Themen nachzudenken.
---
My contributions are yet very versatile. It goes from photography, to DIY to general blogs. I try to cover a wide range of interesting topics. My articles are about a range of topics including photography, culture, art, travel and more. I like to take pictures, so many of my articles include photos, and I love writing about DIY projects and creative ideas. I also give my opinion on various relevant topics and try to share my thoughts and get my readers thinking about the topics.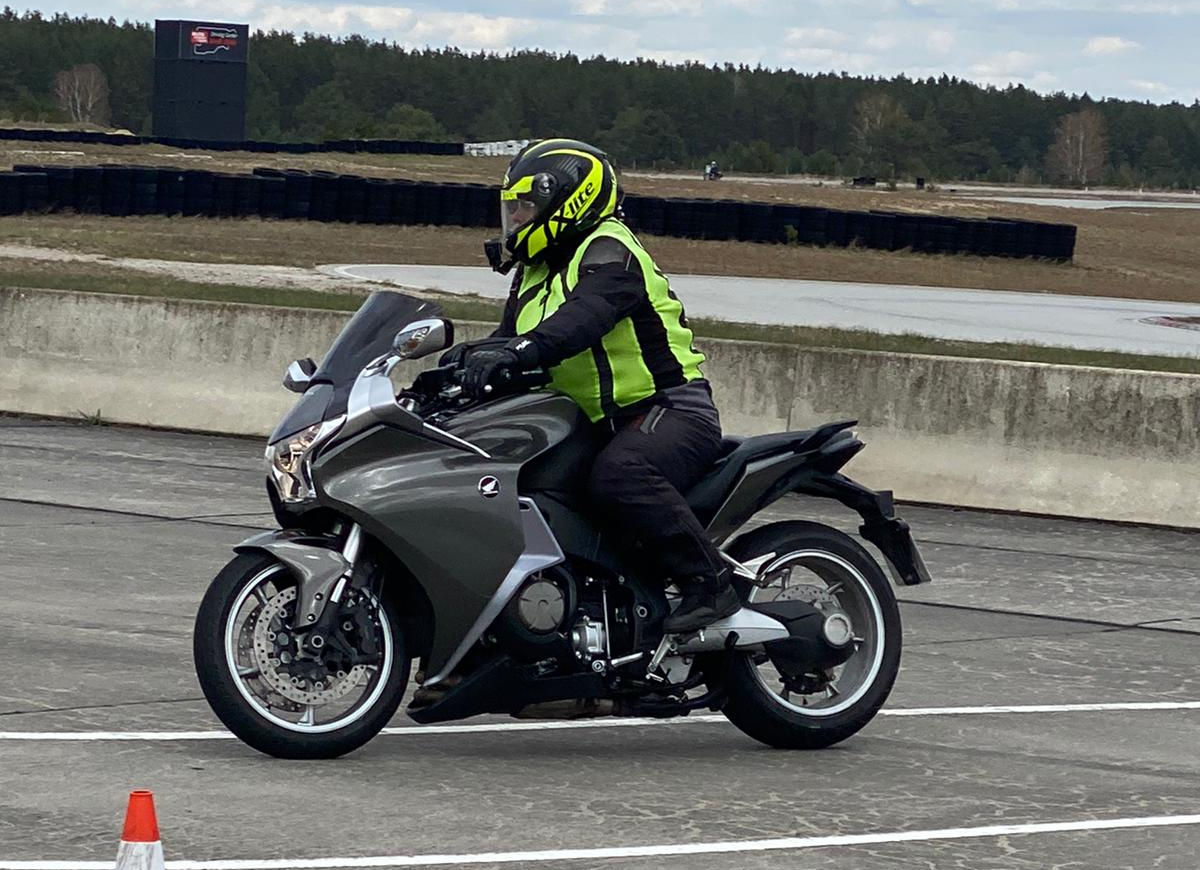 (Unterwegs als Motovlogger - On the road as a motovlogger)
Das hier zu meiner Person und wer ich eigentlich bin. Ich weiß, viele kennen mich schon lange, aber es gibt auch viele neue, die mich überhaupt nicht kennen. Wenn noch Fragen sind, dann stellt sie gerne, ich werde versuchen sie zu beantworten. Bis dahin wünsche ich euch noch einen wunderschönen Abend.
---
This about me and who I actually am. I know, many know me for a long time, but there are also many new who do not know me at all. If there are still questions, then ask them with pleasure, I will try to answer them. Until then, I wish you a wonderful evening.
Euer
Hornet on Tour
Instagram: https://www.instagram.com/hornet_on_tour/
Twitter: https://twitter.com/OnHornet
Photo: Hornet on Tour (Michael der Knipser)
Translated with www.DeepL.com/Translator (free version)
---
---