Autobombo (ENG - SPA)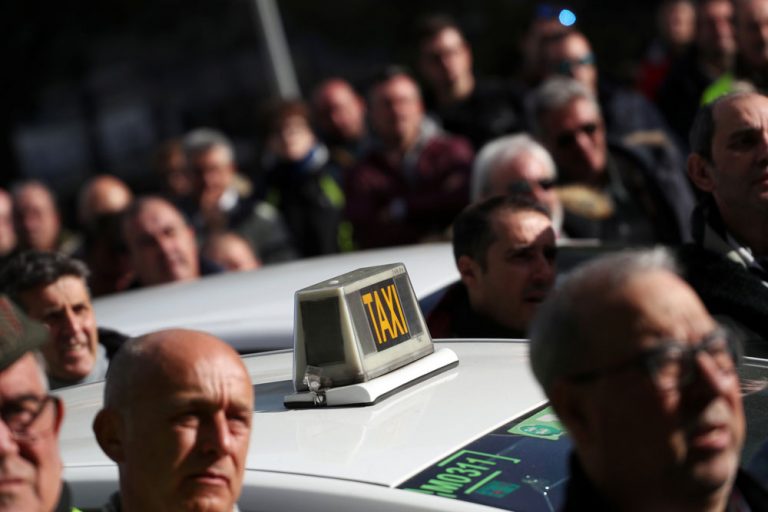 I thought that in English this word would have no meaning, but it is evident that the AI that the translators are incorporating (among other applications) is working very well and translates it with the almost exact meaning that we give it in my country.
Self-promotion means that a person or entity flatters itself by showing its advantages over others without any shame or limit. It's not advertising, but almost, disguised as statements, sometimes interviews or notes bought or not, there are many who don't even need to buy them to be praiseworthy and servile. In politics, there are examples of this everywhere and at all times.
In Leofinance I read many notes daily and I cannot help noticing the great effort that some make to show it as something wonderful, full of applications and opportunities, which is true, but in view of my own experience, those opportunities are always for the same people who are also few.
Perhaps this explains the very low price of the token, unlike what is happening in the markets at the moment, even with the Hive that has risen more than 25% in just one week; Leo's courage continues to sail in the depths.
I have already mentioned it on other occasions and commented on other content generators who have also realized that only a few obtain good results, although their publications are not so different or better than those of hundreds of others who barely have visibility and support.
Yesterday, among several other notes I read, one written by @asesontop powerfully caught my attention, not so much because of its content. Although very palpable, it is still another note about the current banking crisis in the USA and Europe but for its illustration. A small fish is about to be eaten by a bigger one that in turn is about to be eaten by another even bigger and finally a huge one about to eat them all.
This illustration clearly demonstrates the voracity and ruthless operation of the current financial system, but also paradoxically shows the operation of Hive or Leofinance. Not everything is so bad, I and others I know have achieved some things in Hive in these more than 5 years of permanence, it was very hard and continues to be so, and everything has been thanks to the support of a small group that was strengthened from within. However, we have opened up to support others because we believe that harmony is needed to grow, no one can be saved alone. Of course, no one has come to life from this, we all continue rowing since if we didn't we would be history in a short time.
The vast number of inactive accounts is a silent example that Leo and Hive are for few and therefore no matter how much effort they put into praising it, they will not have better results because the market is small and in Leo, it seems that most of those who they have preponderance they have preferred to empower each other and share only crumbs.

Creía que en inglés esta palabra no tendría ningún significado, pero es evidente que la IA que están incorporando a los traductores (entre otras aplicaciones) está funcionando muy bien y la traduce con el sentido casi exacto al que le damos en mi país.
Auto promoción, eso significa que una persona o entidad se auto halaga mostrando sus ventajas respecto a otras sin ningún tipo de vergüenza o límite. No es publicidad, pero casi, disfrazadas de declaraciones, en ocasiones entrevistas o notas compradas o no, hay muchos a los que ni siquiera hace falta comprarlos para que sean alabadores y serviles. En la política hay ejemplos de esto en todas partes y en todo momento.
En Leofinance leo muchas notas a diario y no puedo dejar de notar el gran esfuerzo que hacen algunos por mostrarlo como algo maravilloso, lleno de aplicaciones y oportunidades, lo cual no deja de ser cierto, pero a la vista de mi propia experiencia, esas oportunidades son siempre para los mismos que además son pocos.
Quizás en eso se explique la bajísima cotización del token, a diferencia de lo que está ocurriendo en los mercados en estos momentos, inclusive con el Hive que ha subido más de un 25% en apenas una semana; el valor del Leo continúa navegando en las profundidades.
Ya lo he mencionado en otras oportunidades y comenté sobre otros generadores de contenidos que también se han dado cuenta que solo unos pocos obtienen buenos resultados, aunque sus publicaciones no sean tan diferentes ni mejores que las de otros cientos que apenas tienen visibilidad y apoyo.
En el día de ayer entre varias otras notas que leí, una escrita por @asesontop llamó poderosamente mi atención, no tanto por su contenido que, si bien es muy apreciable, no deja de ser una nota más sobre la actual crisis bancaria en USA y Europa sino por su ilustración. Un pequeño pez a punto de ser devorado por uno más grande que a su vez está a punto de ser devorado por otro más grande aún y para finalizar uno enorme a punto de comerse a todos ellos.
Esa ilustración demuestra claramente la voracidad y el funcionamiento despiadado del sistema financiero actual, pero también paradójicamente muestra el funcionamiento de Hive o de Leofinance. No todo es tan malo, yo y otros que conozco hemos logrado algunas cosas en Hive en estos más de 5 años de permanencia, fue muy duro y continúa siéndolo, todo ha sido gracias al apoyo de un pequeño grupo que se fortaleció desde adentro. Sin embargo nos hemos abierto a apoyar a otros porque creemos que para crecer hace falta armonía, nadie se salva solo. Por supuesto ninguno ha llegado a vivir de esto, todos continuamos remando ya que de no hacerlo seríamos historia en poco tiempo.
La enorme cantidad de cuentas sin actividad son el mudo ejemplo de que Leo y Hive son para pocos y entonces por más esfuerzo que pongan en alabarlo, no van a tener resultados mejores porque el mercado es chico y en Leo parece que la mayoría de los que tienen preponderancia han preferido potenciarse entre ellos y compartir solo migajas.
---
Las fotografías son de mi propiedad excepto las que menciono la fuente.
The photographs are my property except those mentioned by the source.
Héctor Gugliermo
Posted Using LeoFinance Beta
---
---