Banks, bubbles, crises, and debt ( ENG -SPA)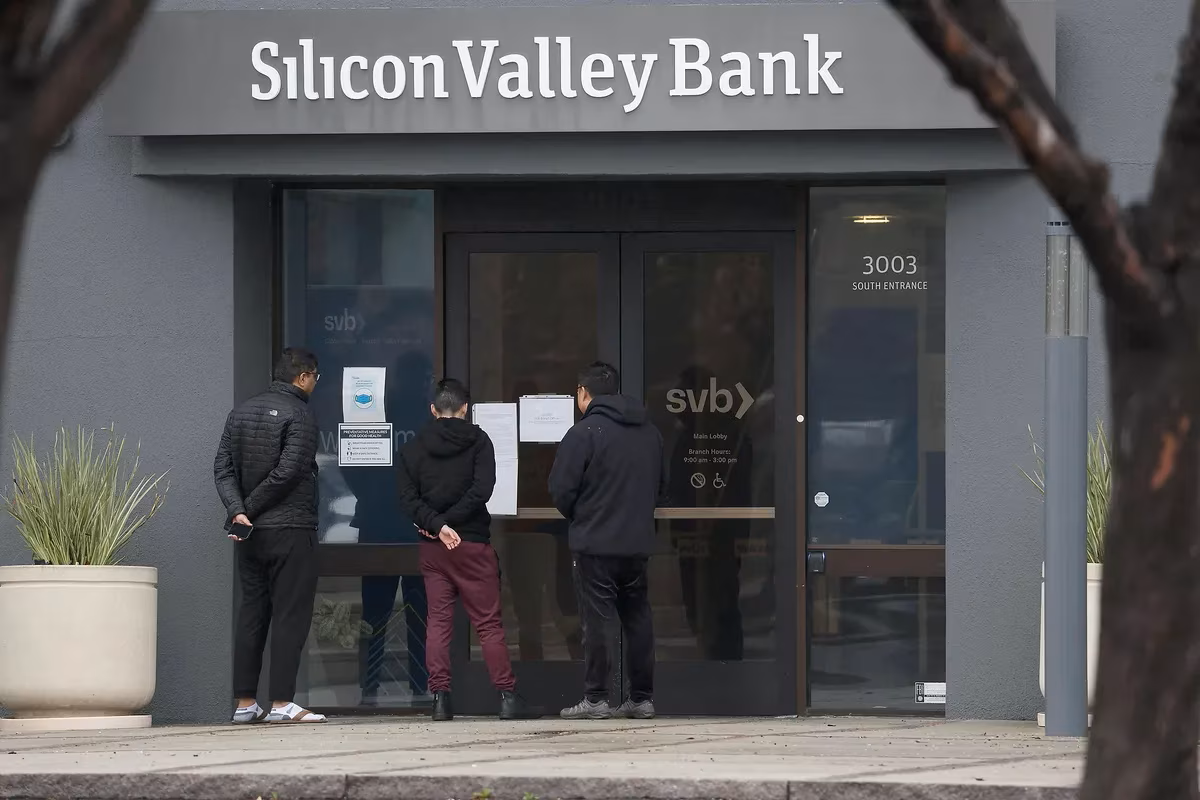 Lately, some or all of these issues have become fashionable again and it is proven once again that economic crises are cyclical. I do not mean that they occur regularly of course, just that the last crisis will never be the last.
These days in the United States there was a new banking crisis, due to the unforeseen closure of three banks, one of them very important; actually, and to be precise, two banks because the third had announced its closure some time ago and was in that process in an orderly manner. But the unexpected and abrupt closure, mainly of the SVB, was too hard a blow, and President Biden quickly had to go out and personally guarantee the return of the money to savers. The shadow of 2008 crossed everyone's mind.
Once again the problem is covered up once it has occurred, it seems that the experience of the previous crisis with the Lehman Brothers bank in 2008 was not enough of an example to take measures to avoid this new "inconvenience".
At that time it was ruled that junk mortgages were to blame, now it seems that the monetary expansion caused by the coronavirus and the subsequent inflation and rise in interest rates are to blame for the new debacle. The imagination that some bad financial habits have caused harm is inexhaustible.
Everything was very predictable, but nothing was planned.
Here in Latin America, we have had several banking and financial crises, some of them caused by the global context when they gave us loans almost without analyzing anything and then they asked us to return everything because they realized that we could no longer pay them. Mexico in the 1980s was the first to settle, stopped paying, and asked for refinancing, behind Brazil and Argentina was brutally hit. In those years I worked precisely at the BCRA, the governing bank, something similar (saving the distances) to the FED. In a few months, 71 banks went bankrupt and closed their doors, leaving a strand of helpless savers, dollars cannot be issued here, of course, a tool that Biden has at his disposal. It is totally logical that now we are all watching with concern about what will happen with this one. In Colombia, the president has already opened the umbrella, he said that the crisis in the United States will have consequences in his country.
Going back to the banking crisis and especially the SVB, it is unbelievable to most economists and financial analysts that a solid bank with a large backing of its US Treasury assets has gone bankrupt, that is a cabal demonstration that nothing is certain in financial matters.
The FED itself appears in the desperate search for culprits, the rise in interest rates constantly seeking to lower inflation has caused yields and the cost of loans to be brutally hit, if we add to this some other measures such as The rise in the asset floor necessary to qualify as an "important bank", has as a consequence that many banks were left out of the periodic stress tests, something extremely necessary to check the financial health of the entities.
To all this, BTC and of course, most of the cryptocurrencies received an upward push, perhaps unexpected, but as I said before, the financial system is so complex and delicate that the change in any variable can have unexpected consequences. Some point out that this rise is a reaction to the regulations and measures managed centrally by the governing entities. Simply a show of rebellion in the face of so much mess from those who have the upper hand and the handle as well.
This is something that @financeleo could explain better.

Bancos, burbujas, crisis y deuda
Últimamente, algunos o todos estos temas se han puesto nuevamente de moda y se comprueba una vez más que las crisis económicas son cíclicas. No quiero decir que ocurran con regularidad por supuesto sino solo que nunca la última crisis será la última.
Por estos días en los Estados Unidos se dio una nueva crisis bancaria, debido al cierre imprevisto de tres bancos, un de ellos muy importante; en realidad y para ser preciso, dos bancos porque el tercero hacía tiempo que había anunciado el cierre y estaba en ese proceso en forma ordenada. Pero el cierre inesperado y abrupto, principalmente del SVB fue un golpe demasiado duro y rápidamente el presidente Biden tuvo que salir a garantizar personalmente la devolución del dinero a los ahorristas. La sombra del 2008 cruzó por la mente de todos.
Otra vez se sale a tapar el problema una vez ocurrido, parece ser que la experiencia de la anterior crisis con el banco Lehman Brothers en 2008 no fue suficiente ejemplo para tomar medidas que evitaran este nuevo "inconveniente".
En aquel momento se dictaminó que la culpa era de las hipotecas basura, ahora parece que la expansión monetaria provocada por el coronavirus y la consecuente inflación posterior y suba de tasas de interés son las culpables de la nueva debacle. La imaginación que tienen algunos malos hábitos financieros para causar daño es inagotable.
Todo era muy previsible, pero nada fue previsto.
Aquí en Latinoamérica hemos tenido varias crisis bancarias y financieras, algunas ellas provocadas por el contexto mundial cuando nos daban créditos casi sin analizar nada y luego nos pidieron que devolviéramos todo porque se dieron cuenta que ya no podíamos pagarlos. México en los años 1980 fue el primero que se plantó, dejó de pagar y pidió refinanciación, detrás Brasil y Argentina se vieron golpeadas de manera brutal. En aquellos años yo trabajaba justamente en el BCRA la entidad bancaria rectora, algo similar (salvando las distancias) a la FED. En pocos meses 71 bancos quebraron y cerraron sus puertas dejando un tendal de ahorristas desamparados, aquí no se pueden emitir dólares por supuesto, herramienta que si tiene a su disposición Biden. Es totalmente lógico que ahora todos estemos mirando con preocupación que ocurrirá con esta. En Colombia el presidente ya ha abierto el paraguas, dijo que la crisis en Estados Unidos tendrá consecuencias en su país.
Volviendo a la crisis bancaria y especialmente al SVB, es increíble para la mayoría de los economistas y analistas financieros que un banco sólido con un gran respaldo de sus activos en bonos del tesoro de los Estados Unidos haya ido a la quiebra, eso es una cabal demostración de que no hay nada seguro en materia financiera.
En la búsqueda desesperada de culpables aparece la misma FED, la suba de tasas de interés en forma constante buscando bajar la inflación ha provocado que los rendimientos y el costo de los préstamos se vieran golpeados brutalmente, si a ello agregamos algunas otras medidas como por ejemplo la suba en el piso de activos necesarios para calificar como "banco importante", tenemos como consecuencia que se dejaron fuera de las pruebas de estrés periódicas a muchísimos bancos, algo extremadamente necesario para chequear la salud financiera de las entidades.
A todo esto el BTC y por supuesto la mayoría de las criptomonedas recibieron un empuje hacia arriba, impensado quizás pero como dije antes, el sistema financiero es tan complejo y delicado que el cambio en cualquier variable puede acarrear consecuencias inesperadas. Algunos apuntan a que esta suba es una reacción a las regulaciones y las medidas manejadas centralmente por las entidades rectoras. Sencillamente una muestra de rebeldía ante tanto desaguisado de aquellos que tienen la sartén por el mango y el mango también.
Esto es algo que quizás @financeleo podría explicarnos mejor.
---
Las fotografías son de mi propiedad excepto las que menciono la fuente.
The photographs are my property except those mentioned by the source.
Héctor Gugliermo
Posted Using LeoFinance Beta
---
---