Bitcoin citadel project - Proyecto de ciudadela bitcoin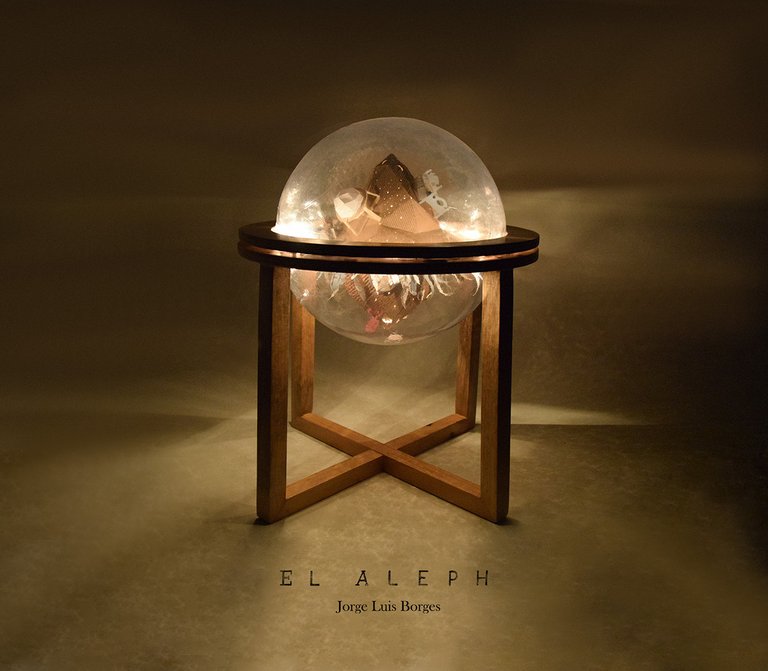 According to dictionaries, a citadel is a square or fortified place, generally separated from the rest of the land by a moat and a wall that gives it a decisive advantage when protecting what is inside.
In some countries, the term has been replaced by another but they represent the same thing, alcázar they say in Spain, kremlin in Russia, and tower in England. They are all citadel meanings.
Here in my country, there is a project to create a citadel that already has a name: Aleph Citadel and precisely the name Aleph refers us to one of the most accomplished stories by the multi-award-winning writer Jorge Luis Borges where it precisely calls that way to a point of space-time where all times, all worlds and also all places are synthesized.
The project of this bitcoin city is now only a virtual community where future scopes are reported and discussed, ambitious, by the way. The central idea is to acquire a piece of land of about 730 square kilometers in Argentine Patagonia to build a small city with a high socioeconomic level, autonomous and self-sustaining that allows solving the inconveniences of life in a community far from state control. It is aimed mainly at the community of bitcoiners, not only from Argentina but also from anywhere in the world.
The central idea of ​​self-sustainability is based on an operator that will charge a rate determined by supply and demand and depending on the services provided. Within the basic definitions is that of looking for individuals and families who want a country life surrounded by nature and ecology, but without missing the interconnection of digital media, essential for lovers of cryptocurrencies, decentralized investments, and the metaverse.
Although similar projects such as Bitcoin City in El Salvador or Satoshi Island in Oceania already exist in Latin America and other places, the promoters of the project say that there is an important difference, this citadel will be totally outside the knowledge and interference of the government and cites as an example to some religious communities that live autonomously and free from the rest of society without any type of external intervention.
As I said at the beginning, for now, there is only the virtual community that seeks to attract supporters and determine if the project has enough interest to start with the first real part, which is the acquisition of the land. People who own cryptocurrencies there are many in the country, we will see if the organizers have a really solid plan and make it work, surely we will have more news in the short term.

Una ciudadela es, según los diccionarios, una plaza o lugar fortalecido, generalmente separado del resto del terreno por una fosa y un muro que le da una ventaja decisiva al momento de resguardar lo que haya en su interior.
En algunos países el término ha sido reemplazado por otro pero que representan básicamente lo mismo, alcázar le dicen en España, kremlin en Rusia y torre en Inglaterra. Son todas acepciones de ciudadela.
Aquí en mi país existe un proyecto para crear una ciudadela que ya tiene nombre: Aleph Citadel y precisamente el nombre Aleph nos remite a uno de los más logrados cuentos del multipremiado escritor Jorge Luis Borges donde precisamente llama de esa manera a un punto del espacio-tiempo donde se sintetizan todos los tiempos, todos los mundos y también todos los lugares.
El proyecto de esta ciudad bitcoin es por ahora solo una comunidad virtual donde se relata y se discuten los alcances futuros, ambiciosos, por cierto. La idea central es adquirir un terreno de unos 730 kilómetros cuadrados en la Patagonia Argentina para construir una pequeña ciudad de alto nivel socio económico, autónoma y autosustentable que permita resolver los inconvenientes de la vida en comunidad alejados del control del estado. Se apunta principalmente a la comunidad de bitcoineros, no solamente del Argentina, también de cualquier parte del mundo.
La idea central de la auto sustentabilidad parte de un operador que cobrará una tarifa determinada por la oferta y demanda y dependiendo de los servicios que se presten. Dentro de las definiciones básicas se encuentra la de buscar individuos y familias que deseen una vida campestre rodeados de naturaleza y ecología, pero sin faltar la interconexión de medios digitales, esencial para los amantes de las criptomonedas, las inversiones descentralizadas y el metaverso.
Si bien ya existen en Latinoamérica y otros lugares proyectos similares como Bitcoin City en El Salvador o la isla Satoshi en Oceanía, los propulsores del proyecto dicen que hay una diferencia importante, esta ciudadela estará totalmente fuera del conocimiento e injerencia del gobierno y cita como ejemplo a algunas comunidades religiosas que viven alejadas del resto de la sociedad en forma autónoma y totalmente libres sin ningún tipo de intervención externa.
Como dije al principio, por ahora solo existe la comunidad virtual que busca captar adeptos y determinar si el proyecto cuenta con el suficiente interés como para comenzar con la primera parte real que es la de la adquisición de la tierra. Personas que poseen criptomonedas hay muchas en el país, veremos si los organizadores tienen un plan verdaderamente sólido y logran que funcione, seguramente tendremos más noticias en el corto plazo.
---
Las fotografías son de mi propiedad excepto las que menciono la fuente.
The photographs are my property except those mentioned by the source.
Héctor Gugliermo
@hosgug
---
---