Cafetería internacional - International coffee shop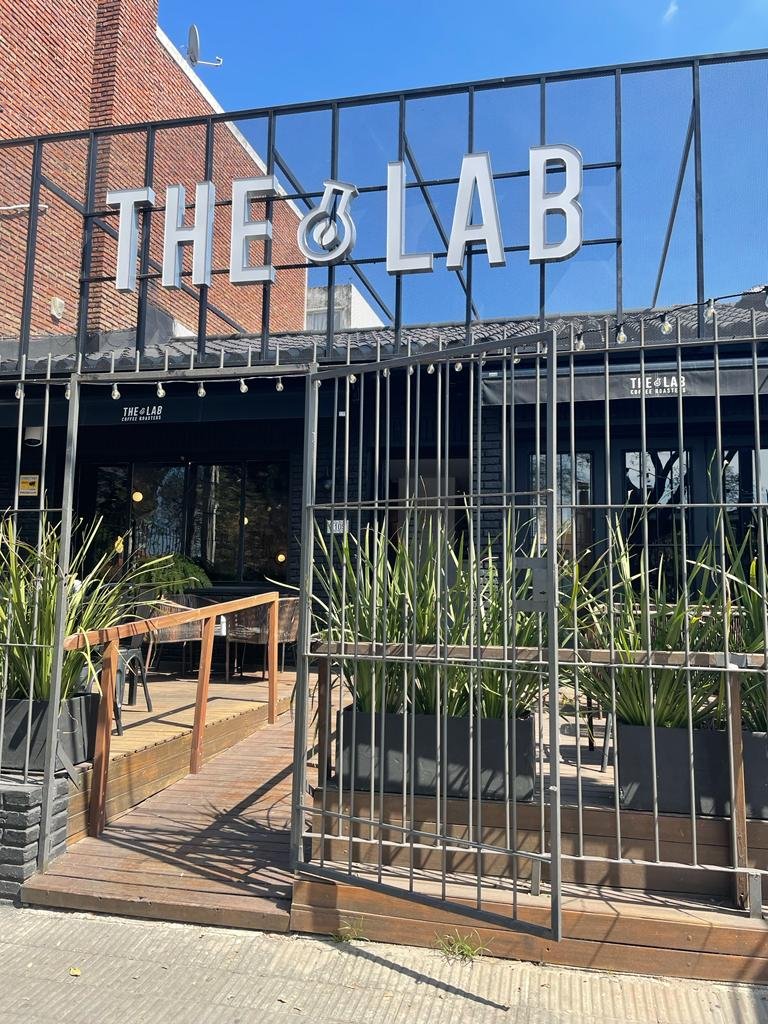 Ya se me está haciendo costumbre esto de visitar y mostrar cafeterías, lo novedoso en esta ocasión es que la que hoy ven es internacional.
Por un tema laboral de solo dos días tuve que viajar a Montevideo, capital de la hermana república del Uruguay. Estamos muy cerca, apenas separados por el Río de la Plata y en algunos aspectos somos muy similares, los porteños y los montevideanos.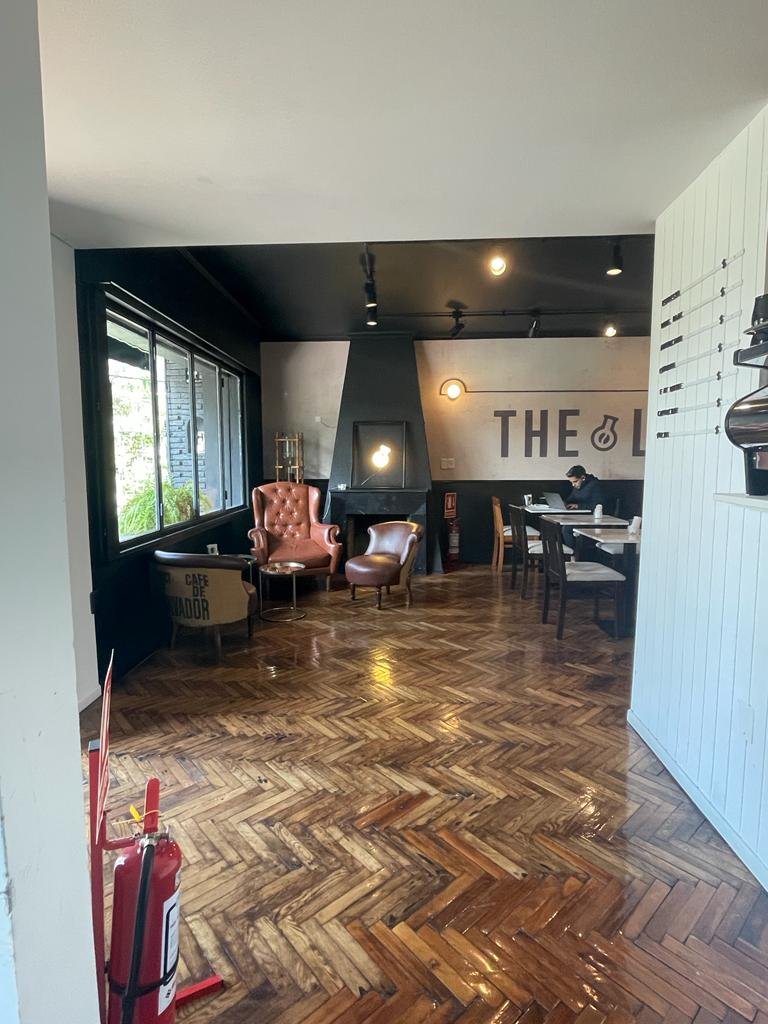 Nos gusta el mate, el tango, la pesca y por supuesto el café y allí fui a conocer algo de las cafeterías de autor que tanto me están atrayendo en los últimos tiempos.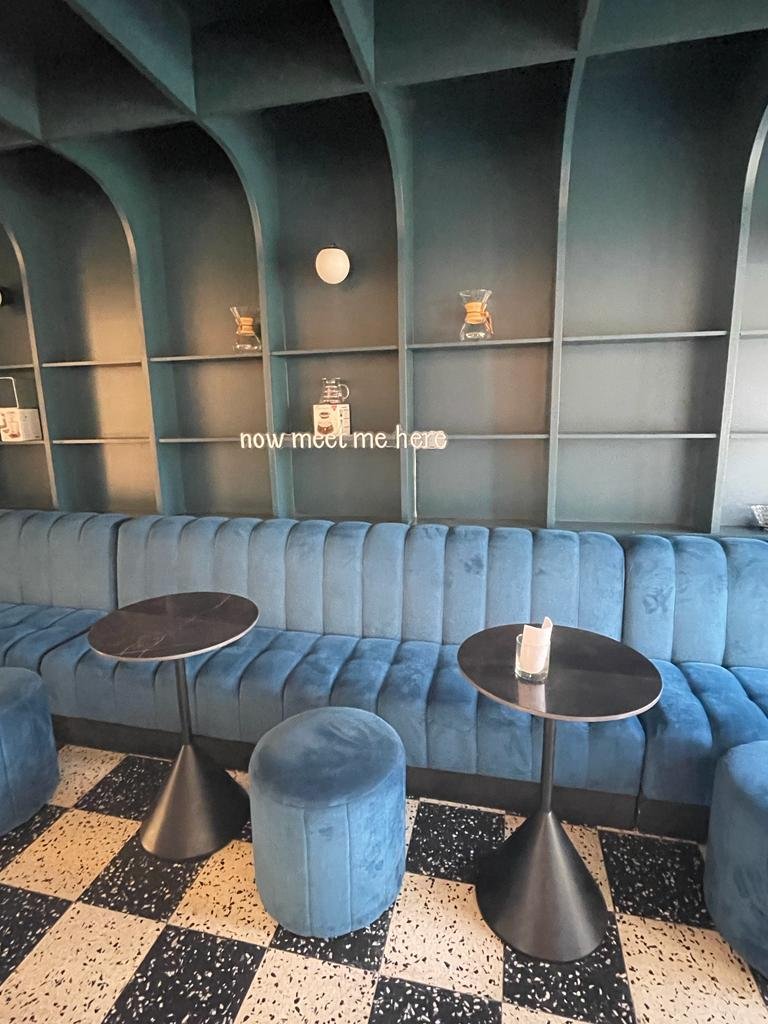 Ya tengo permiso de mi cardióloga de volver a retomar una vida normal, con algunas restricciones en las comidas, nada de sal y poco alcohol, sin embargo del café nada me dijo salvo que no abuse.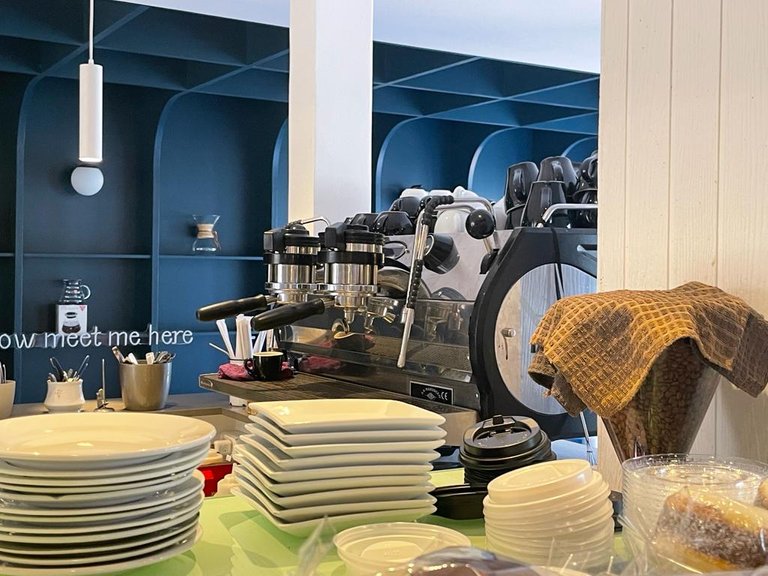 En el barrio de Pocitos encontré esta cuya entrada y lo que pude espiar desde el exterior me pareció agradable y allí fui.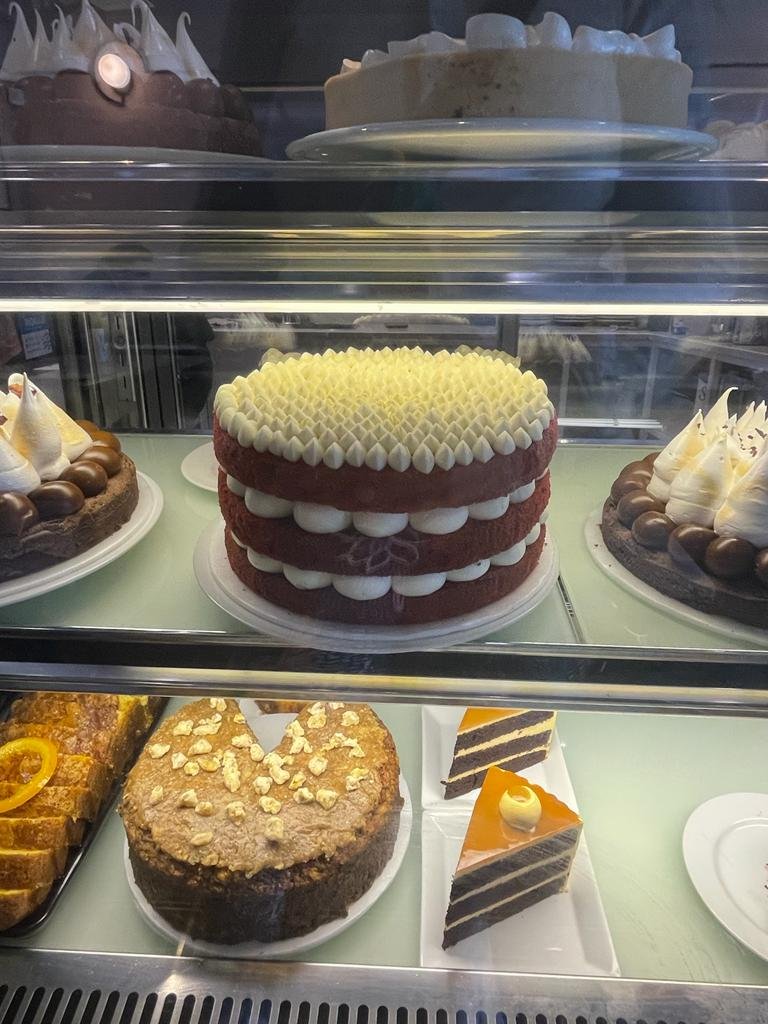 Posee sectores bien diferenciados, en algunos lugares mesas tradicionales y en un par de rincones algunos sillones no habituales en este tipo de establecimientos, inclusive un acogedor espacio frente a una chimenea.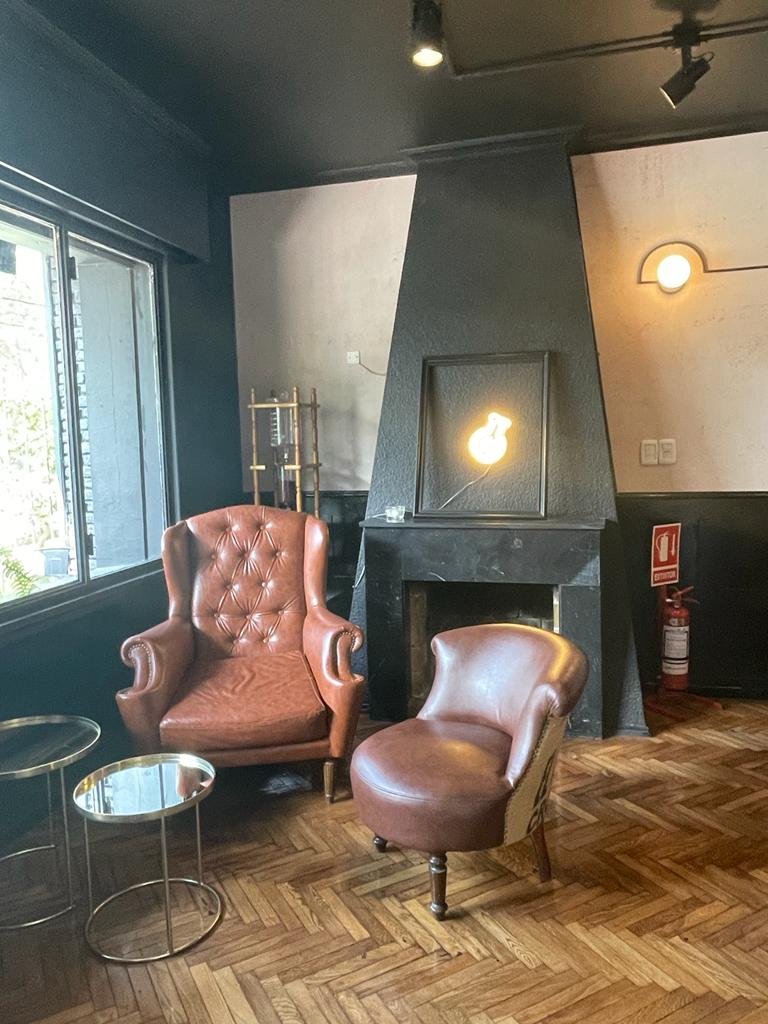 Buen café, poco parecido a cualquier otro que haya tomado por aquí pero muy aceptable, algo fuerte y con mucho aroma y la pastelería de primera calidad, nada que envidiar a la que suelo observar de este lado del río.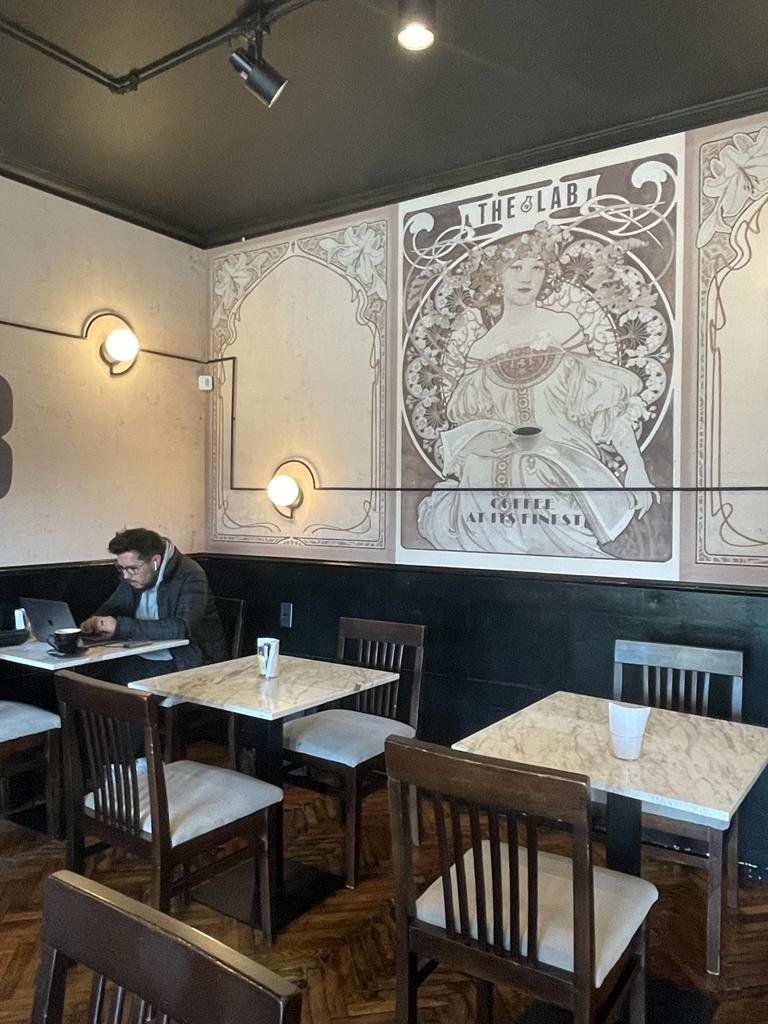 Para nosotros los argentinos en estos momentos el cambio de moneda no nos favorece para nada y eso se siente en los precios de todo lo que vemos, el café no es la excepción pero hay que resignarse y después de todo, tenía viáticos así que me animé y consumí lo que quería, cuando recibí la cuenta me asusté un poco pero necesitaba alimentarme, me esperaba una buena jornada de trabajo.
---
It is already becoming customary to visit and show coffee shops, what is new this time is that the one you see today is international.
Due to a work issue that lasted only two days, I had to travel to Montevideo, the capital of the sister republic of Uruguay. We are very close, barely separated by the Río de la Plata and in some aspects, we are very similar, the porteños and the montevideans.
We like mate, tango, fishing, and of course coffee and I went there to discover some of the signature coffee shops that have been attracting me so much lately.
I already have permission from my cardiologist to return to a normal life, with some restrictions on food, no salt, and little alcohol, however, she told me nothing about coffee except not to abuse it.
In the neighborhood of Pocitos, I found this one whose entrance and what I could spy from the outside seemed pleasant to me and I went there.
It has well-differentiated sectors, in some places traditional tables and in a couple of corners some armchairs not usual in this type of establishment, including a cozy space in front of a fireplace.
Good coffee, not very similar to any other I've had around here but very acceptable, somewhat strong and with a lot of aroma and top quality pastries, nothing to envy to the one I usually see on this side of the river.
For us Argentines at the moment, the currency exchange does not favor us at all and that is felt in the prices of everything we see, coffee is not the exception but we have to resign ourselves and after all, I had travel expenses so I decided to and I consumed what I wanted, when I received the bill I was a little scared but I needed to eat, a good day of work awaited me.
---
Las fotografías son de mi propiedad excepto las que menciono la fuente.
The photographs are my property except those mentioned by the source.
Héctor Gugliermo
@hosgug
---
---