Census - Censo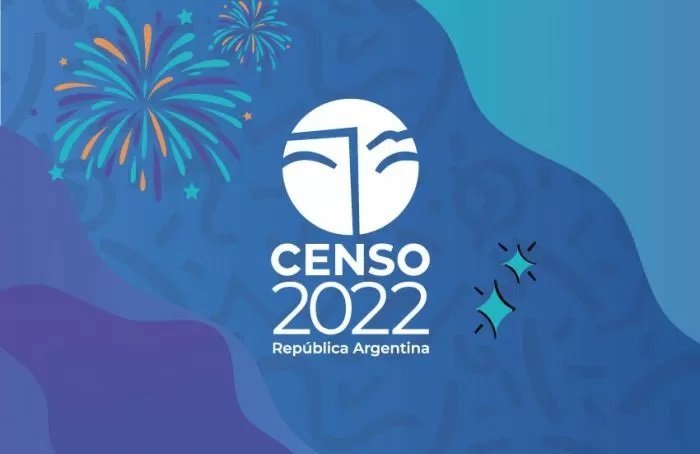 By national law, in my country the national population census must be done every 10 years, the last one was in 2010 and the one that will be done today was delayed 2 years due to the restrictions imposed by the Covid-19 pandemic.
I remember the day the previous one was held, mainly because that same day the death of former President Néstor Kirchner was announced, after a cardiac event. Countless conjectures were woven about him and for being a public figure and the wife of the current president, conspiracy theories were circulating with great speed; the public wake with a closed drawer did not help to deactivate them.
Returning to the subject of the census, for the first time, it can be done digitally on the web, and only receive the census taker to deliver the receipt. According to yesterday's polls, 40% of the population had done it this way and the deadline expires today at 8 in the morning when the usual begins through a designated person who will knock on the door of each house to complete the relevant forms.
The fact that less than half of the inhabitants have completed the process online may indicate two things; the first is the lack of computer skills (also lack of essential elements such as a computer, internet connection, etc.), although it was tried to minimize with simple questions whose programming behind is responsible for completing the forms, it may be too much for many; the second is given by the need to include essential data such as the identity document and an email, that goes against the law itself since it indicates that the census is anonymous and people do not have to give personal data.
The government's excuse regarding the request for an identity document number is only to verify that the person who will complete the survey is of legal age and responsible, something ridiculous by all accounts, the mail is to return a code to the census that must be delivered to the census taker
The government minimized the claims and say that the essential data with which the survey begins is discarded after it is finished. You. do you believe him?
Anyway, with controversy or without it, today is a holiday throughout the country, one more, in case we had few.
With this information we will know how many we are and how we live, it is scary to think about the second part of the conclusions that will be reached.

Por ley nacional, en mi país el censo nacional de población debe hacerse cada 10 años, el último fue en el año 2010 y el que se hará en el día de hoy se retrasó 2 años por las restricciones impuestas por la pandemia de Covid-19.
Recuerdo el día en que se realizó el anterior, principalmente porque ese mismo día se anunció el fallecimiento del ex presidente Néstor Kirchner, luego de un episodio cardíaco. Sobre el mismo y por ser una figura pública y su esposa presidente en ejercicio se tejieron innumerables conjeturas, las teorías conspirativas estuvieron circulando con gran velocidad; el velorio público a cajón cerrado no ayudó para desactivarlas.
Volviendo al tema del censo, por primera vez se puede realizar digitalmente por la web y solo recibir al censista para entregarle el comprobante. Según sondeos de ayer el 40% de la población lo había hecho por esa vía y el plazo vence hoy a las 8 de la mañana, momento en que comienza el habitual a través de una persona designada quien tocara en la puerta de cada casa para completar los formularios pertinentes.
El hecho de que menos de la mitad de los habitantes hayan completado el trámite por web puede indicar dos cosas; la primera es la falta de conocimientos informáticos (también falta de elementos esenciales como computadora, conexión a internet, etc.), aunque se trató de minimizar con preguntas sencillas cuya programación por detrás se encarga de completar los formularios, puede ser demasiado para muchos; la segunda está dada por la necesidad de incluir datos esenciales como el documento de identidad y un correo electrónico, eso va en contra de la propia ley ya que la misma indica que el censo es anónimo y las personas no tiene que dar datos personales.
La excusa del gobierno sobre el pedido de número de documento de identidad es solo para corroborar que la persona que completará la encuesta es mayor de edad y responsable, algo ridículo a todas luces, el correo es para devolverle al censado un código que deberá entregarle al censista.
Desde el gobierno minimizaron los reclamos y dicen que los datos esenciales con los que comienza la encuesta son desechados luego de finalizada la misma. ¿Uds. le creen?
Como sea, con polémica o sin ella hoy es día feriado en todo el país, uno más, por si tuviéramos pocos.
Con esta información sabremos cuantos somos y como vivimos, da miedo pensar en la segunda parte de las conclusiones a las que se arribará.
---
Las fotografías son de mi propiedad excepto las que menciono la fuente.
The photographs are my property except those mentioned by the source.
Héctor Gugliermo
@hosgug
---
---