Chivos y corderos - goats and lambs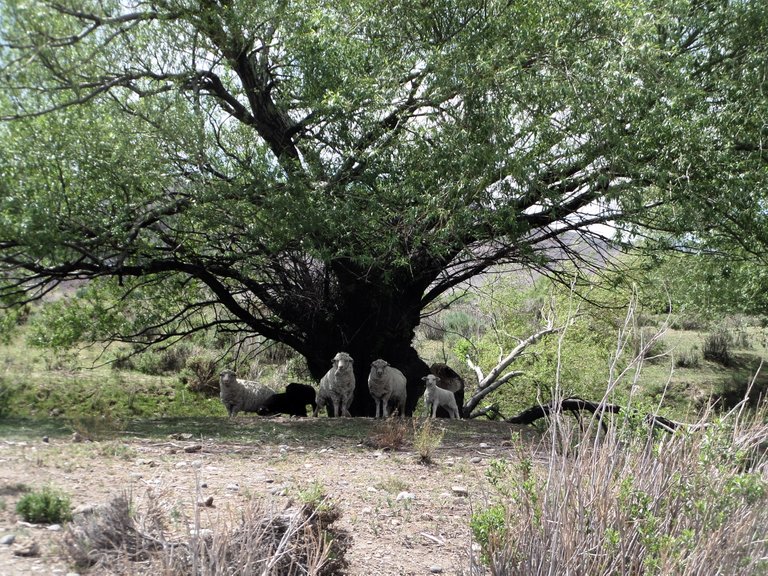 Recuerdo aun muchos versos del "Martín Fierro" de José Hernández, considerada una de las obras más importantes de la literatura nacional, se trata de un poema gauchesco que retrata la vida en el campo de su principal actor el gaucho, probablemente el más genuino representante del país, según Leopoldo Lugones.
En la escuela secundaria nos hicieron aprender de memoria varios de los versos del poema, principalmente los que se encuentran dentro del capítulo llamado Los consejos del viejo Vizcacha, dentro de la segunda parte del poema conocido como La vuelta.
Recuerdo varios todavía, aunque han pasado muchísimos años, pero debo reconocer que he vuelto a leer el libro completo en, al menos, dos oportunidades más.
En uno de sus versos octosílabos, tal es la estructura del poema, el anciano menciona a la cigüeña y dice que cuando es vieja pierde la vista y todos sus hijos la cuidan, culmina en que debemos de aprender de la cigüeña ese ejemplo de ternura.
Pero no solamente las cigüeñas tienen comportamientos sociales amigables y pacíficos, hay muchos animales que socializan y se juntan aun cuando pertenezcan a diferentes especies, tal es el caso de las cabras y las ovejas, también sus crías a las que en general denominamos chivos y corderos. Además de ser simpáticas a la vista y recelosas del humano, son afables y tranquilas cuando entran en confianza.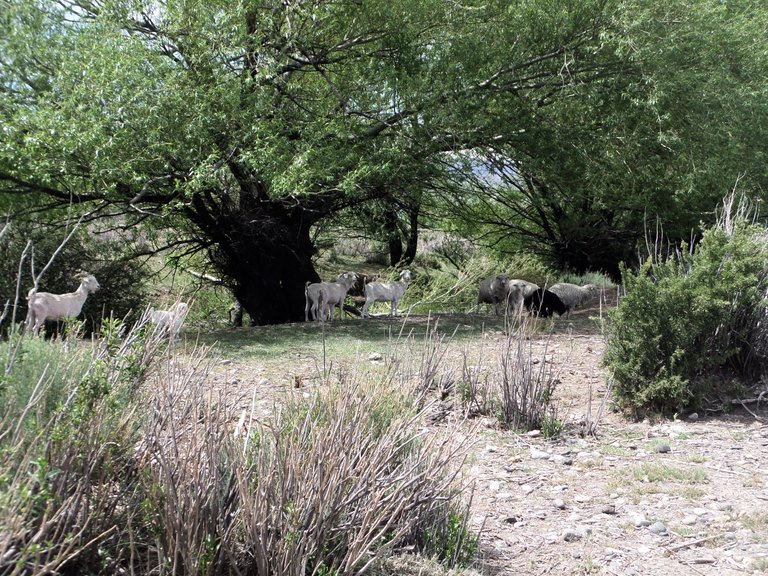 En la Argentina estos dos mamíferos están distribuidos a lo largo y ancho del país, las cabras son más habituales en zonas montañosas y las ovejas en los climas más frescos.
En Patagonia se conjugan ambas características por lo que hay muchos establecimientos ganaderos que los crían, las ovejas por su lana y las cabras por su leche y carne. Si no han probado el queso de cabra, no saben lo que se pierden.
En mis habituales viajes de pesca es común encontrar pequeños grupos de ambas especies resguardadas del sol en época estival, siempre a la sombra de algún frondoso sauce, a la vera de algún río de aguas cristalinas. En ocasiones también se juntan con vacas, caballos y en alguna oportunidad he visto que a la reunión general se han acercado guanacos, como en una fiesta de entrada libre y gratuita donde la diversión es solo compartir un rato entre todos y disfrutar de la sombra y la grama fresca y apetitosa.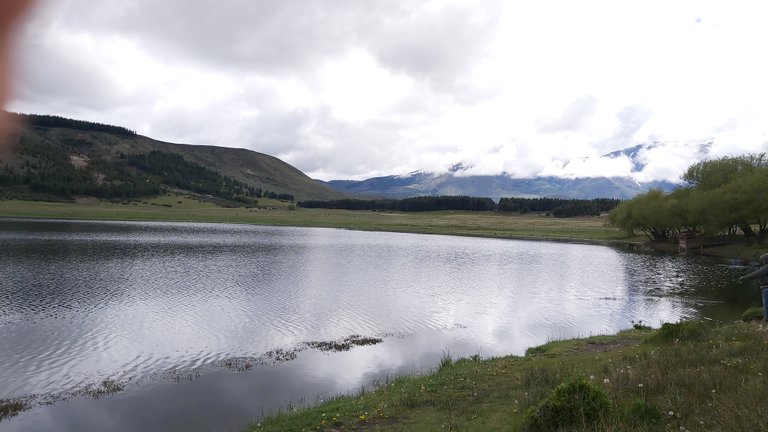 Ojalá los humanos aprendiéramos esos ejemplos de amistad, de sociabilidad y de paz. No digo que no exista, pero cada vez es más frecuente un fenómeno que se extiende en todas partes: la formación de bandos contrarios o antagónicos que se enfrentan con cualquier excusa para generar peleas que en reiteradas ocasiones terminan con lastimados o como sucede cada tanto con algún fallecido.
Por estos días la información local está acaparada por un juicio a varios integrantes de un equipo de rugby que atacaron salvajemente y mataron a un joven a la salida de un boliche bailable, la excusa para las peleas pueden ser cualquiera cosa, prima la violencia y el odio hacia los demás.
José Hernández seguramente no imaginó el mundo que vendría, suerte para el que se conformó con dar consejos tomados del comportamiento animal con la esperanza de colaborar con su obra para un futuro mejor para todos.

I still remember many verses from "Martín Fierro" by José Hernández, considered one of the most important works of national literature, it is a gaucho poem that portrays life in the countryside of its main actor, the gaucho, probably the most genuine representative of the country, according to Leopoldo Lugones.
In high school they made us memorize several of the verses of the poem, mainly those found within the chapter called The advice of old Vizcacha, within the second part of the poem known as "The return".
I still remember many, although many years have passed, although I must admit that I have re-read the entire book on at least two more occasions.
In one of its octosyllabic verses, such is the structure of the poem, the old man mentions the stork and says that when she is old she loses her sight and all her children take care of her, culminating in that we must learn from the stork that example of tenderness.
But not only do storks have friendly and peaceful social behaviors, there are many animals that socialize and get together even when they belong to different species, such is the case of goats and sheep, as well as their offspring, which we generally call goats and lambs. . In addition to being nice to look at and suspicious of humans, they are affable and calm when they get to know each other.
In Argentina these two mammals are distributed throughout the country, goats are more common in mountainous areas and sheep in cooler climates.
In Patagonia, both characteristics are combined, which is why there are many livestock establishments that raise them, sheep for their wool and goats for their milk and meat. You don't know what you're missing if you haven't tried goat cheese.
On my usual fishing trips, it is common to find small groups of both species sheltered from the sun in summer, always in the shade of a leafy willow, on the banks of a river with crystalline waters. Sometimes they also get together with cows, and horses, and on some occasions, I have seen guanacos come to the general meeting, as in a free admission party where the fun is just sharing a while with everyone and enjoying the shade and the fresh and delicious grass.
I wish we humans would learn those examples of friendship, sociability, and peace. I am not saying that it does not exist. Still, a phenomenon that is spreading everywhere is becoming more and more frequent: the formation of opposing or antagonistic factions that face each other with any excuse to generate fights that repeatedly end up with injuries or, as happens from time to time, with some deceased.
These days the local information is monopolized by a trial against several members of a rugby team who savagely attacked and killed a young man at the exit of a dance club, the excuse for the fights could be anything, violence and hate towards others.
José Hernández surely did not imagine the world to come, luckily for which he settled for giving advice taken from animal behavior in the hope of collaborating with his work for a better future for all.
---
Las fotografías son de mi propiedad.
Héctor Gugliermo
@hosgug
---
---