El Maitén (ESP - ENG)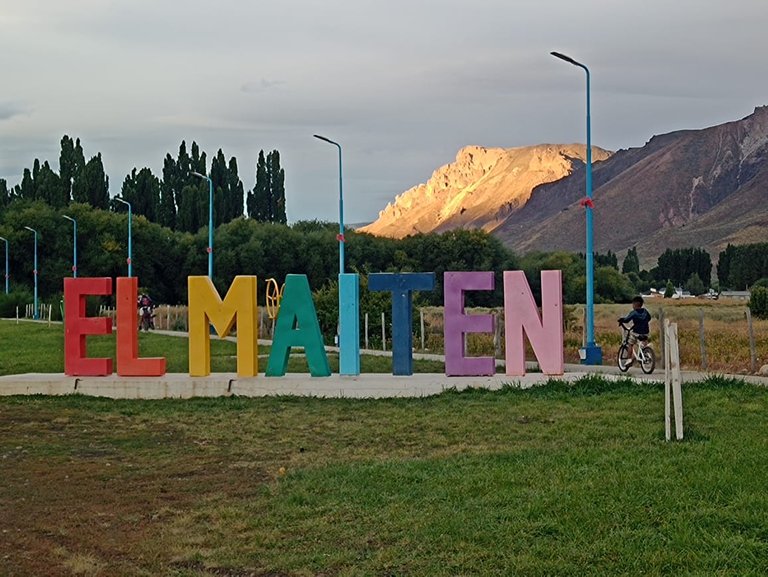 De mis vacaciones de verano quedaron pendientes varias cosas por contar, entre todos los viajes que realizamos y los nuevos lugares que conocimos está Buenos Aires Chico, una pequeñísima aldea escolar donde se asentaron los primeros pobladores de ese lugar bello como pocos llamado El Maitén.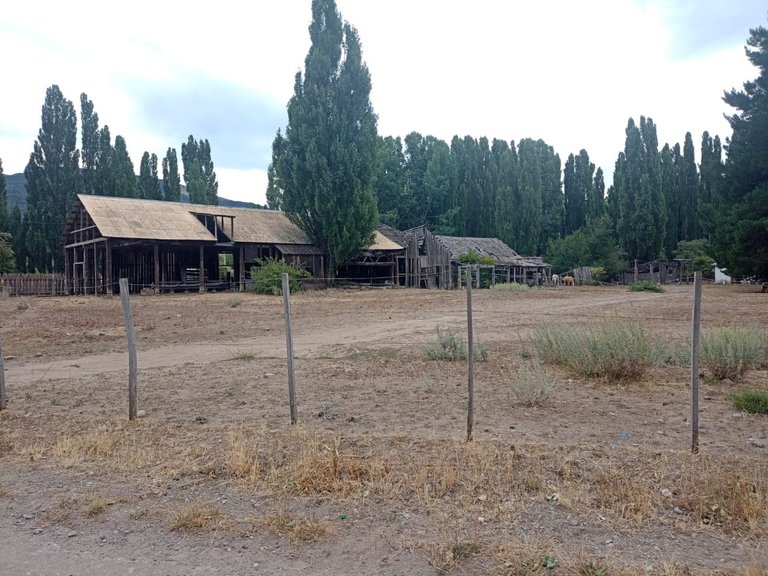 La aldea se encuentra a escasos kilómetros del centro de El Maitén y como otros lugares de la Patagonia comenzaron a juntar población alrededor de una escuela rural. El nombre de Buenos Aires Chico sorprende, uno piensa en la Capital Federal y sus alrededores donde viven millones de personas y encontrarse con este caserío de apenas una cuadra de largo es un contraste enorme para los que comparamos automáticamente por el nombre.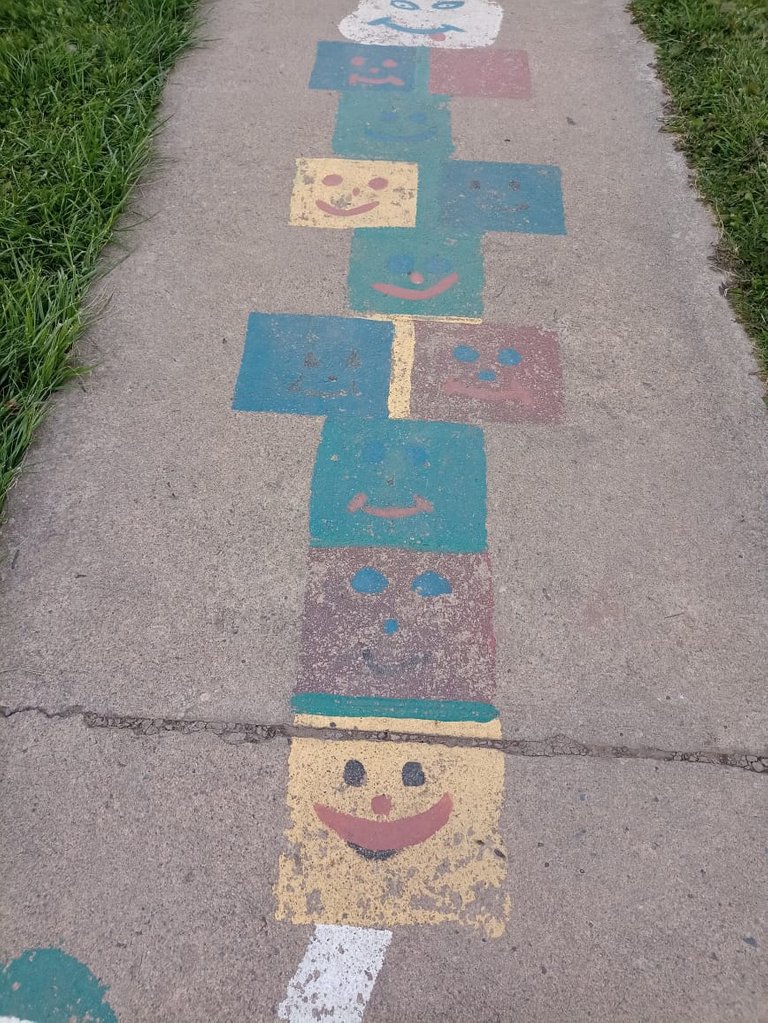 Sin embargo el lugar es muy pintoresco y lleno de obras de arte que lo convierten en un paseo obligado para todo aquel que anda de turismo por la zona, bicisendas decoradas con pinturas y juegos, la mayoría de ellas realizadas por niños y jóvenes descendientes de los pueblos originales, se nota por algunas palabras escritas en mapuche principalmente.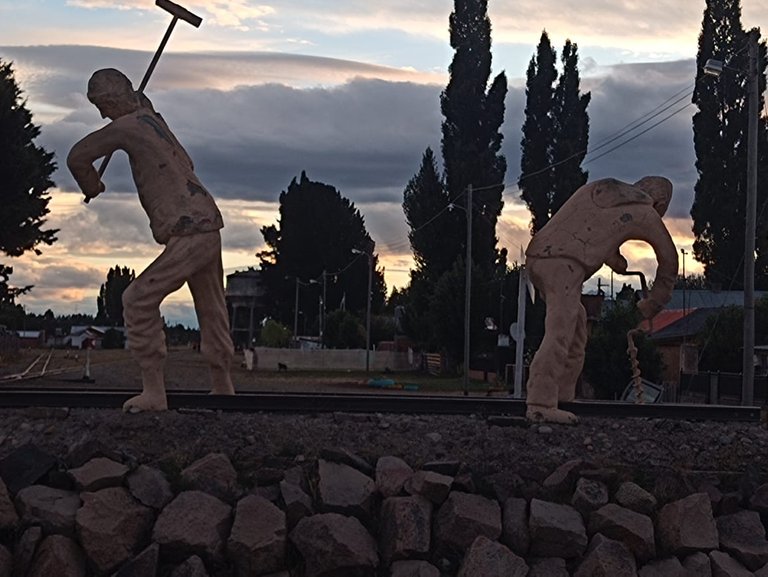 Todavía quedan en pie algunas de las casas que los primeros pobladores construyeron en el lugar, realizadas con los materiales que tenían a la mano: barro, caña y sal. Los extensos y productivos campos de los alrededores se han visto potenciados por el riego artificial y hoy en día los diversos cultivos dan una sensación de prosperidad que seguramente no existía cuando esos primeros habitantes se animaron a conquistar el lugar que si bien no era árido ni despejado de vegetación, tampoco era lo que hoy se ha logrado.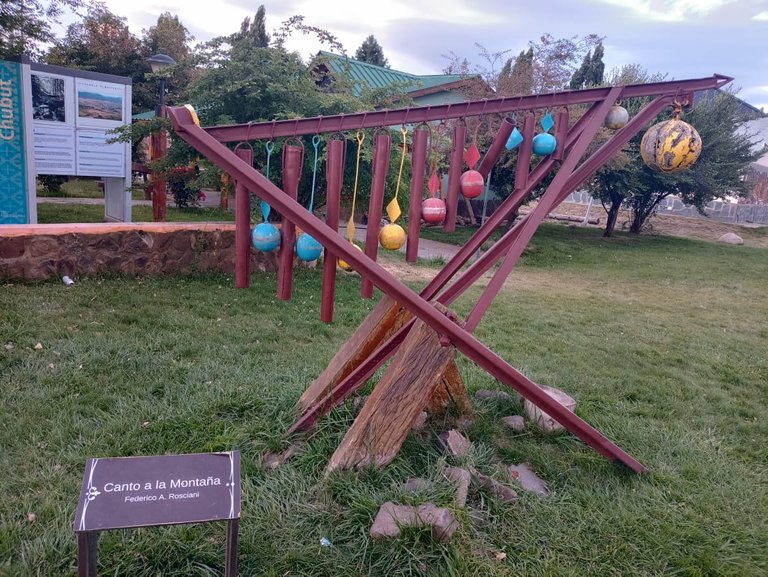 Con mi amigo Horacio hemos visitado toda esta zona varias veces, siempre con intenciones de pescar el río Chubut que discurre mansamente muy cerca del poblado, nos ha ido muy bien, aunque alejándonos de las zonas habitadas, hay lugares de pesca bellos y llenos de truchas vigorosas y de atractivos colores, en esta oportunidad que viajábamos junto a nuestras esposas y con solo el objetivo de conocer, dejamos los equipos con un poco de tristeza, debo reconocerlo.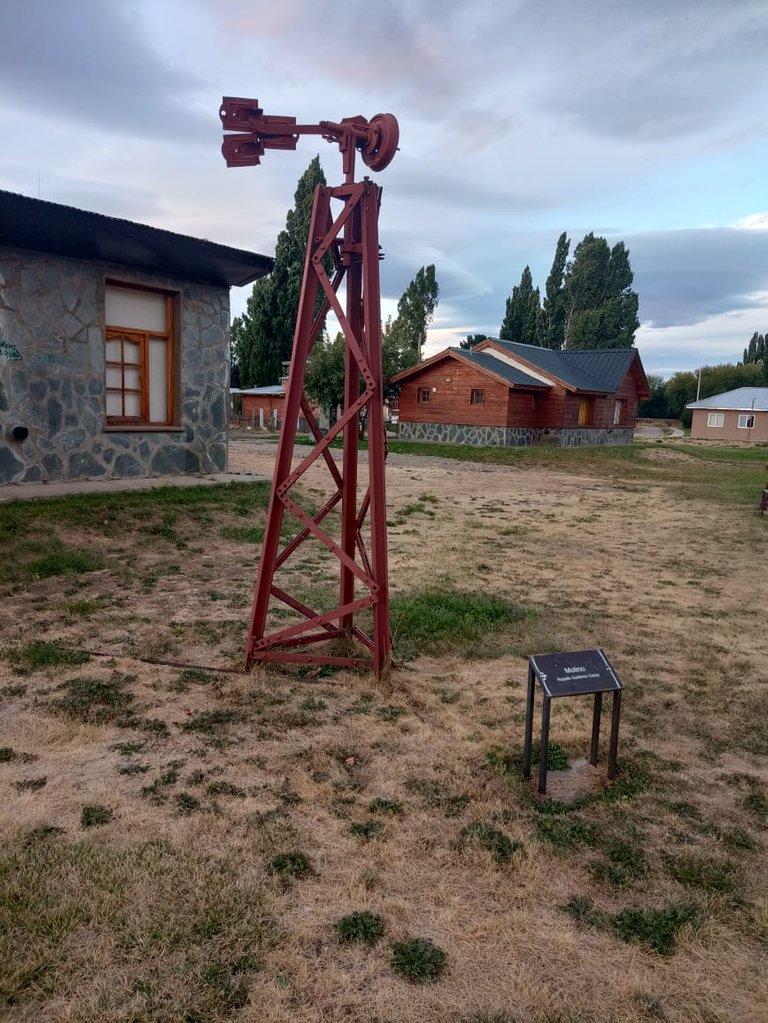 El Maitén tiene el atractivo adicional de ser la ubicación principal los talleres generales de reparación y guarda de La Truchita, ese tren de trocha angosta que hoy se utiliza solo con fines turísticos pero que en el pasado cumplió una función esencial en el transporte de personas y mercaderías. El Maitén es justo el punto intermedio entre las cabeceras del antiguo recorrido que transitaba diariamente entre Esquel e Ingeniero Jacobacci, en ese momento se le llamaba Expreso Patagónico, hoy podríamos suponer que el apodo es exagerado, pero antes tenía mucho sentido; pensemos en tiempos donde las carreteras, los micros y los camiones no existían o no eran suficientes.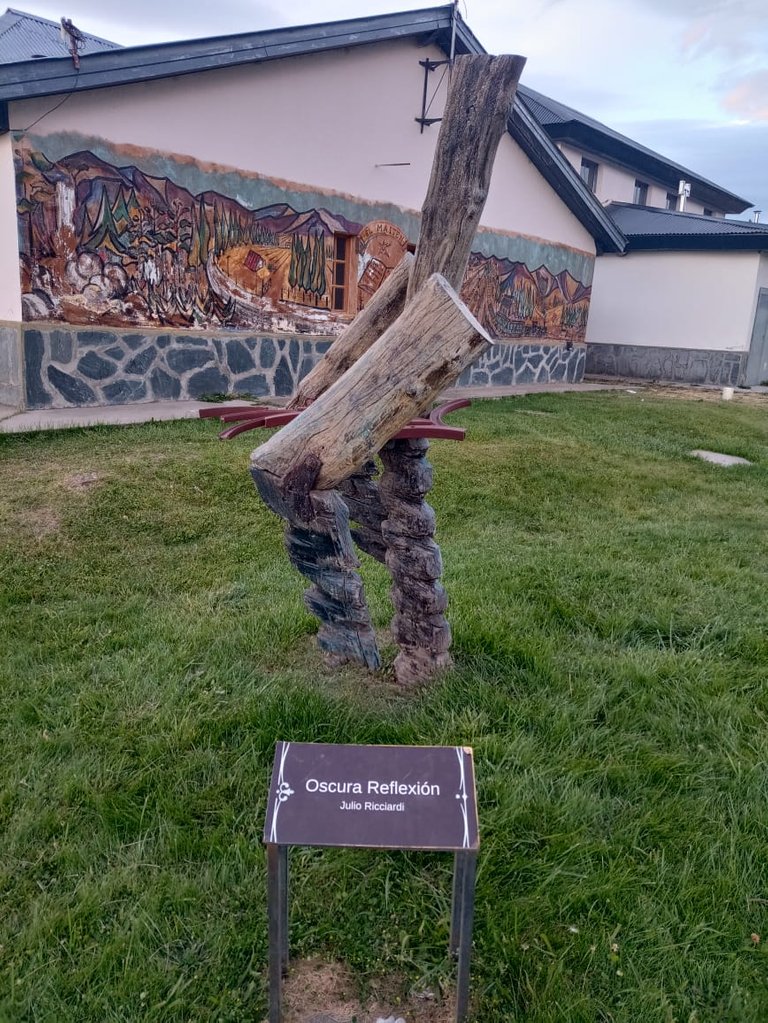 Como en Esquel, hay muchas expresiones culturales dedicadas al famoso y pequeño tren, sin olvidar a los hombres y mujeres que en base a esfuerzo y trabajo construyeron, repararon y mantuvieron rieles y máquinas durante tanto tiempo, ahora esos talleres prácticamente están en desuso, una verdadera pena, mantienen una historia que merece ser reconocida más allá del tiempo y el uso, hay algunas ideas para reflotar el recorrido completo, ojalá se puedan plasmar.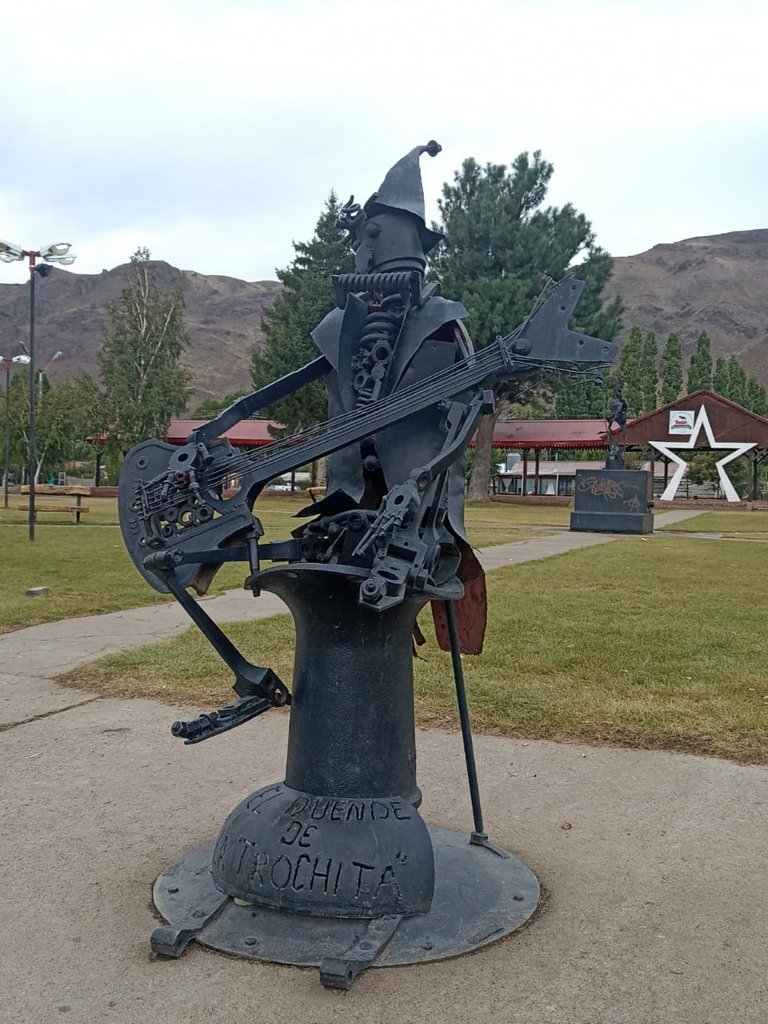 Solo estuvimos un día donde además el buen tiempo no acompañó nuestra excursión, pero ello no fue impedimento para disfrutar de la naturaleza y del trabajo y el arte del ser humano que cuando se expresa de esa manera sorprende hasta al más sabio.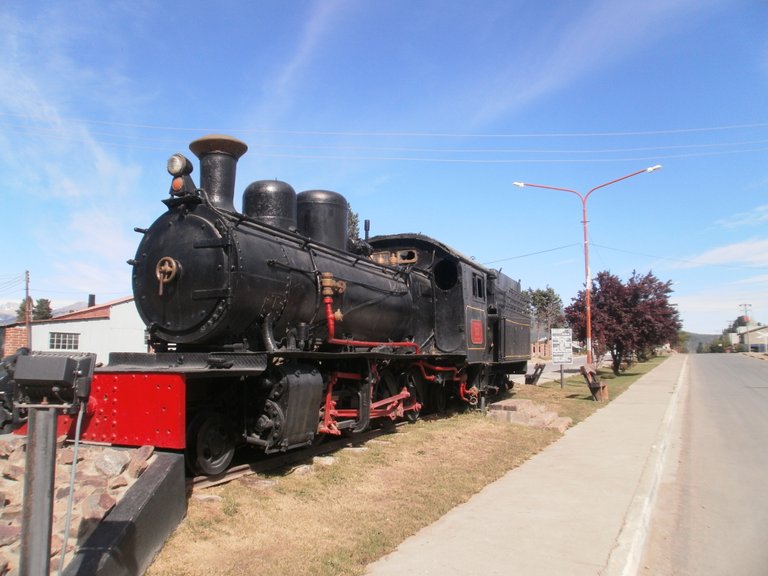 A mi hijo le ofrecieron un cargo de pediatra en el hospital de este pueblo, buen sueldo y casa pero El ya tenía su proyecto de vida en Trevelin, su propia casa recién construida y a punto de habitarla junto a su familia y la distancia que separa ambos pueblos, de unos largos y agotadores 120 kilómetros, era demasiado para viajar todos los días.

the Maitén
Several things remained to be told about my summer vacations, among all the trips we made and the new places we got to know is Buenos Aires Chico, a tiny school village where the first settlers of that beautiful place called El Maitén settled.
The village is located a few kilometers from the center of El Maitén and like other places in Patagonia began to gather population around a rural school. The name of Buenos Aires Chico is surprising, one thinks of the Federal Capital and its surroundings where millions of people live, and finding this hamlet barely one block long is a huge contrast for those of us who automatically compare by name.
However, the place is very picturesque and full of works of art that make it a must for anyone who is touring the area, bike paths decorated with paintings and games, most of them made by children and young descendants of the original towns, it is noted by some words written mainly in Mapuche.
There are still standing some of the houses that the first settlers built in the place, made with the materials they had at hand: mud, cane, and salt. The extensive and productive surrounding fields have been enhanced by artificial irrigation and today the various crops give a feeling of prosperity that surely did not exist when those first inhabitants dared to conquer the place that although it was not arid or clear of vegetation, it was not what has been achieved today.
With my friend Horacio we have visited this entire area several times, always with the intention of fishing the Chubut river that flows gently very close to the town, it has gone very well for us, although moving away from inhabited areas, there are beautiful fishing spots full of trout vigorous and with attractive colors, this time we were traveling with our wives and with the sole purpose of getting to know each other, we left the equipment with a bit of sadness.
El Maitén has the additional attraction of being the main location of the general repair and storage workshops of La Truchita, that narrow gauge train that today is used only for tourist purposes but that in the past played an essential role in transporting people and merchandise. El Maitén is exactly the intermediate point between the headwaters of the old route that traveled daily between Esquel and Ingeniero Jacobacci, at that time it was called the Patagonian Express, today we might assume that the nickname is exaggerated, but before it made a lot of sense; Let's think of times when roads, buses, and trucks did not exist or were not enough.
As in Esquel, there are many cultural expressions dedicated to the famous little train, without forgetting the men and women who, based on effort and work, built, repaired, and maintained rails and machines for so long, now those workshops are practically in disuse, a It's a real shame, they maintain a history that deserves to be recognized beyond time and use, there are some ideas to revive the complete journey, hopefully, they can be captured.
We only stayed one day when the good weather did not accompany our excursion, but this was not an impediment to enjoying nature and the work and art of the human being that when expressed in this way surprises even the wisest.
My son was offered a position as a pediatrician at the hospital in this town, a good salary, and a house, but he already had his life project in Trevelin, his own recently built house and he was about to live in it with his family and the distance that separates both villages, a long and exhausting 120 kilometers, was too much to travel every day.
---
Héctor Gugliermo
@hosgug
---
---