Every day further - Cada día más lejos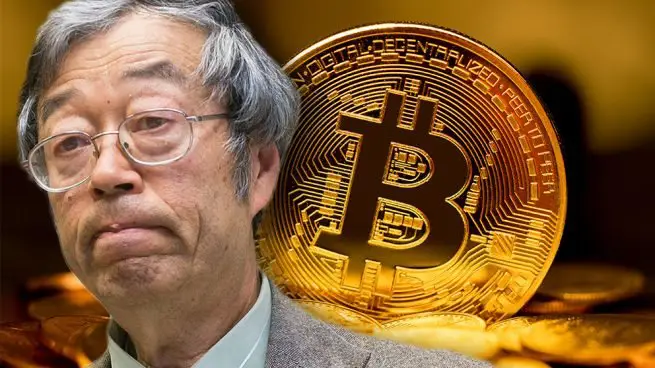 Some @leofinance content authors always get my full attention, among them is @geekgirl who has instructed me in various aspects that I was completely ignorant of, I must even confess that there are some topics in which I have not been able to even come close to understanding the concepts and teachings poured out, not because of their fault of course, but simply because they are topics that exceed me.
Skills
Although I am a person trained in computer technology since when the byte had 7 bits, mine has been based on commercial systems, databases, and languages ​​that are hardly used anymore, only the systems developed with that technology are maintained until one day someone decides that it is better to replace it with a more modern one. I have not ventured intensively into the new blockchain technologies and the modern languages ​​used for their development, I have only made an application for smartphones, but only out of curiosity and my initiative.
Financial issues
That is why I dedicate myself more to being aware of the financial and commercial issues of the ecosystem, I give my opinion on what is happening in the cryptographic world and its relationship with traditional finance; I try to make the people who read me draw their conclusions, I do not advise or pretend to do so, I am not even a good financial advisor for myself.
In recent times I have written several articles on how the postulates devised by Satoshi Nakamoto are being trampled on, large companies have seized all the good things that this creation gave almost free to ordinary people to turn them into something beneficial for a few.
Inspiration
That's why today's post by @geekgirl made me very happy, you can read it by clicking Here. With his precise and accurate words, he has represented much better than I could have done, my feelings and sensations.
As I said yesterday, I fully trust our Hive community, I am convinced that the good people who make it up think a lot about the general well-being, even above their benefit. Not all of course, but the vast majority, and that is seen daily.
We go forward as always.
Reminder and invitation
Although it is not the ideal publication, I take this opportunity once again to remind you that next Saturday 10/1/2022 we will hold the first #hivemeetupArgentina here in my country. A meeting that has a lot of sacrifice and the enormous collaboration of several friendly communities without whose support its organization would have been impossible.
We will meet at Pasaje Carabelas 344 from 1:00 p.m. in our country. We are waiting for you all!

Hay algunos autores de contenidos de @leofinance que siempre obtienen toda mi atención, entre ellos está @geekgirl quien me ha instruido en diversos aspectos que ignoraba por completo, incluso debo confesar que hay algunos temas en los que no he podido siquiera acercarme a comprender los conceptos y enseñanzas vertidas, no por su culpa por supuesto, sino simplemente porque son temas que me exceden.
Trayectoria
Si bien soy una persona formada en la tecnología informática desde cuando el byte tenía 7 bits, lo mío se ha basado en sistemas comerciales, bases de datos y lenguajes que ya casi no se utilizan, solo se mantienen los sistemas desarrollados con esa tecnología hasta que un día alguien decide que es mejor reemplazarlo por uno más moderno. No he incursionado de manera intensa en las nuevas tecnologías blockchain y los lenguajes modernos que se utilizan para su desarrollo, solo he hecho alguna aplicación para teléfonos inteligentes, pero únicamente como curiosidad e iniciativa propia.
Temas financieros
Es por ello que me dedico más a estar al tanto de los temas financieros y comerciales del ecosistema, doy mi opinión sobre lo que ocurre en el mundo criptográfico y su relacion con las finanzas tradicionales; trato de que las personas que me leen saquen sus propias conclusiones, no asesoro ni pretendo hacerlo, ni siquiera soy un buen asesor financiero para mí mismo.
En los últimos tiempos he escrito varios artículos sobre como los postulados ideados por Satoshi Nakamoto están siendo pisoteados, grandes empresas se han apoderado de todo lo bueno que esa creación daba casi en forma gratuita a las personas comunes para convertirlos en algo beneficioso para pocos.
Inspiración
Por eso la publicación de hoy de @geekgirl me alegró sobremanera, pueden leerla haciendo clic Aquí. Con sus palabras precisas y certeras ha representado mucho mejor de lo que yo hubiera podido hacerlo, mis propios sentimientos y sensaciones.
Como dije ayer, confío plenamente en nuestra comunidad Hive, estoy convencido que las personas de bien que la integran piensan mucho en el bienestar general, inclusive por encima de su propio beneficio. No todos por supuesto, pero si la gran mayoría y eso se ve a diario.
Vamos para adelante como siempre.
Recordatorio e invitación
Aunque no es la publicación ideal, aprovecho una vez más para recordarles que el próximo sábado 1/10/2022 realizaremos aquí en mi país el primer #hivemeetupArgentina. Un encuentro que tiene mucho de sacrificio y la enorme colaboración de varias comunidades amigas sin cuyo apoyo hubiera sido imposible su organización.
Nos veremos en el Pasaje Carabelas 344 a partir de las 13:00 de nuestro país. ¡Los esperamos a todos!
---
Las fotografías son de mi propiedad excepto las que menciono la fuente.
The photographs are my property except those mentioned by the source.
Héctor Gugliermo
@hosgug
Posted Using LeoFinance Beta
---
---