From bank clearing to immediate transfer - Del clearing bancario a la transferencia inmediata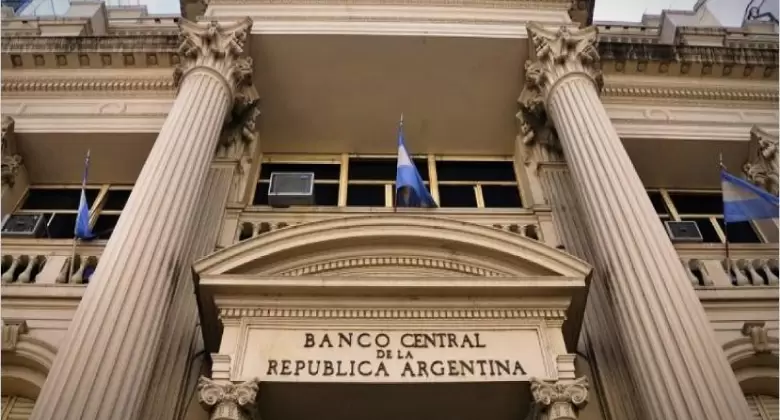 Yesterday, while talking with a colleague who had recently returned from a pleasure trip to Ireland and Germany, she told me that despite all the advances in terms of paying for goods and services by electronic means in the country, we are very far from what is used in other parts of the modern world, for example in those countries they visited; watches, bracelets and even rings that contain links to bank accounts or other financial entities such as DeFi, for example, where just by bringing them close to the payment device, the immediate transfer to the account of the merchant or creditor entity is made as long as it is with money in your balance, if it is with a credit card it takes a little longer, of course.
The Flintstones
She and her husband were embarrassed every time they used their cards since they asked for their signature and they looked at them strangely, they were the only ones who had to carry out this additional procedure as required by the issuing entity of those plastics.
Due to that conversation and thanks to the intricate mechanisms of our brain, I remembered what happened before, for example, when I started my working life, many years ago, and it was precisely at that moment when I entered the world of computing casually.
A little history
A year earlier, just after finishing high school, or preparatory school as it is called in other countries, I signed up for a contest to fill administrative assistant positions at the Central Bank of the Argentine Republic (BCRA), the governing body of the national financial system. After several knowledge, physical and psychological exams, they told me that I had passed and was on the income list. That long-awaited job took almost a year to materialize, so long that at some point I decided to look for something else since my parents still had to support two more school-age children, and his finances were exhausted.
The fact is that I finally got in and after signing tons of papers they sent me to the Clearing House, better known as bank clearing, where I made my first contact with computers.
Receiving money was a matter of time and distance
This department, which depended on the financial management, was in charge of receiving and processing all checks issued by any national or foreign bank that had been issued by an account registered in a branch within the national territory and deposited in another banking entity governed by the BCRA. Due to its proximity to the physical location of the clearinghouse, the checks could be for 24, 48, 72, or 96 hours or those for very remote locations were known as "interconnection".
This meant that if the check belonged to a branch that was within a specific geographical radius and had been deposited in a branch of another bank that was within the same radius, the accreditation would correspond (provided that all the technical and financial requirements were met). complied) within those specified deadlines.
Many merchants, companies, and ordinary people speculated about these terms, some of them purposely requested bank accounts in remote places to have a greater number of days to deposit the money that the check mentioned. Aroused they tell him.
Today all that has changed radically and if we pay in a remote place such as Ireland to continue with the original story, and we do it with a debit card associated with a bank account established here in our country, even if it belongs to a branch located at the furthest end of the national territory, the money will immediately go out to be received in the seller's account. Of course currency conversion and commissions through.
The new age
Everything is different now and there is less speculation in this regard, although fraud and scams have increased alarmingly, encouraged precisely by these important advantages of speed and effectiveness.
Some of the postulates of cryptocurrencies spoke of greater security and lower commissions, but none of those promises are the reality and I doubt that they ever will be. Of course, there is the P2P, but even with this, it is difficult to avoid ending up in a bank account or in a meeting between people which also carries its risks.
The path is made by walking
Progress has been made, although the road is just beginning to get interesting.

En el día de ayer conversando con una compañera de trabajo que había regresado recientemente de un viaje de placer por Irlanda y Alemania, me comentaba que pese a todos los avances en materia de pago de bienes y servicios por medios electrónicos en el país, estamos muy lejos aun de lo que se utiliza en otras partes del mundo moderno, por ejemplo en esos países que visitaron; relojes, pulseras y hasta anillos que contienen vinculación con las cuentas bancarias o de otras entidades financieras como las DeFi por ejemplo donde con tan solo acercarlos al dispositivo de cobro, ya se realiza la transferencia inmediata a la cuenta del comerciante o entidad acreedora siempre y cuando el mismo sea con dinero en cuenta, si es desde una tarjeta de crédito demora un tiempo más, por supuesto.
Los picapiedras
A ella y su esposo les daba vergüenza cada vez que utilizaban sus tarjetas ya que les solicitaban la firma y los miraban con rareza, eran los únicos que debían realizar ese trámite adicional por exigencia de la entidad emisora de esos plásticos.
Debido a esa conversación y por obra y gracia de los intrincados mecanismos de nuestro cerebro recordé lo que ocurría antes, por ejemplo, cuando comencé mi vida laboral, hace de esto muchísimos años, y fue justamente en ese momento cuando ingresé al mundo de la informática de forma casual.
Un poco de historia
Un año antes, apenas terminado el colegio secundario o preparatoria como se le dice en otros países, me anoté en un concurso para cubrir puestos de auxiliares administrativos en el Banco Central de la República Argentina (BCRA), el organismo rector del sistema financiero nacional. Luego de varios exámenes tanto de conocimientos como físicos y psicológicos me avisaron que había aprobado y estaba entre la lista de ingresos, ese ansiado trabajo demoró en concretarse casi un año, tanto tiempo que en algún momento decidí buscar otra cosa dado que mis padres tenían que mantener todavía a dos hijos más en edad escolar y sus finanzas estaba exhaustas.
El hecho es que por fin ingresé y luego de firmar toneladas de papeles me enviaron a la Cámara Compensadora, más conocida como clearing bancario, donde hice mi primer contacto con computadoras.
Recibir dinero era cuestión de tiempo y distancia
Este departamento que dependía de la gerencia financiera era el encargado de recibir y procesar todos los cheques emitidos por cualquier banco nacional o extranjero que hubieran sido emitidos por una cuenta registrada en una sucursal dentro del territorio nacional y depositados en otra entidad bancaria regida por BCRA. Por proximidad con la ubicación física de la cámara compensadora, los cheque podían ser de 24, 48, 72, 96 horas o los de localidades muy alejadas se conocían como "interconexión".
Esto quería decir que si el cheque pertenecía a una sucursal que estaba dentro de un radio específico geográfico y había sido depositado en una sucursal de otro banco que estaba dentro del mismo radio le correspondía la acreditación (siempre que todos los requisitos se técnicos y financieros se cumplieran) en esos plazos determinados.
Muchos comerciantes y personas comunes especulaban con esos plazos, algunos de exprofeso solicitaban cuentas bancarias en lugares alejados para contar con una mayor cantidad de días para depositar el dinero que el cheque mencionaba. Avivadas le dicen.
Hoy todo eso ha cambiado rotundamente y si pagamos en un lugar alejado como por ejemplo Irlanda para continuar con el relato original, y lo hacemos con una tarjeta de débito asociada a una cuenta bancaria establecida aquí en nuestro país, aunque la misma pertenezca a una sucursal que se encuentre en el extremo más alejado del territorio nacional, el dinero saldrá inmediatamente para ser recibido en la cuenta del vendedor. Por supuesto conversión de moneda y comisiones mediante.
La nueva era
Todo es distinto ahora y hay menos especulación en ese sentido, aunque si han aumentado de manera alarmante los fraudes y estafas, incentivados justamente por esas ventajas tan importantes de la rapidez y efectividad.
Algunos de los postulados de las criptomonedas hablaban de mayor seguridad y menores comisiones, ninguna de esas promesas son realidad y dudo que alguna vez lo sean. Por supuesto está el P2P, pero aun con ello es difícil evitar terminar en una cuenta bancaria o en un encuentro entre personas que también conlleva sus riesgos.
Se hace camino al andar
Se ha avanzado, aunque el camino recién está comenzando a ponerse interesante.
---
Las fotografías son de mi propiedad excepto las que menciono la fuente.
The photographs are my property except those mentioned by the source.
Héctor Gugliermo
@hosgug
Posted Using LeoFinance Beta
---
---