Last excursion before the cold - Ultima excursión antes del frío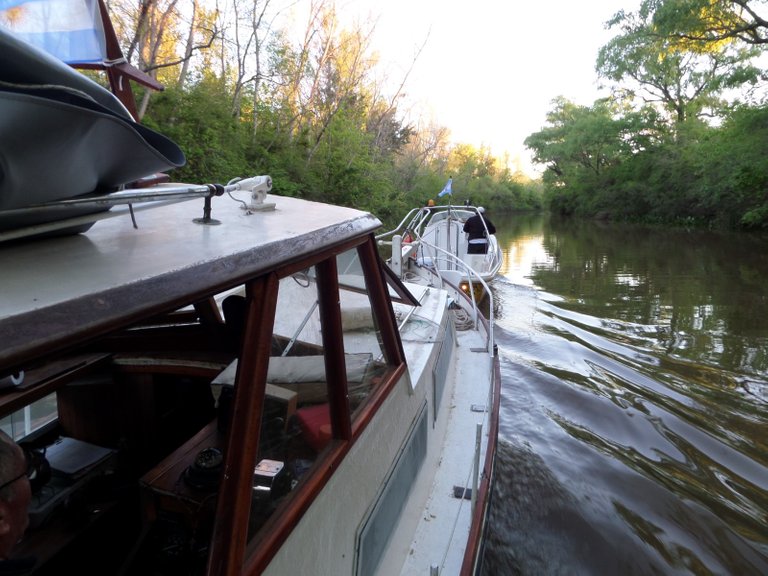 Since last Friday, the meteorological service has been announcing a forecast for the next few days that is quite discouraging, I suspect that it will be the gateway to winter in these latitudes.
Therefore, this weekend was perhaps the last chance to go sailing and fishing in the Río de la Plata, which despite being very close to my house, I have visited very little throughout the past spring and summer. Therefore, a few phone calls were enough to put together what we called the "last one until after wintering".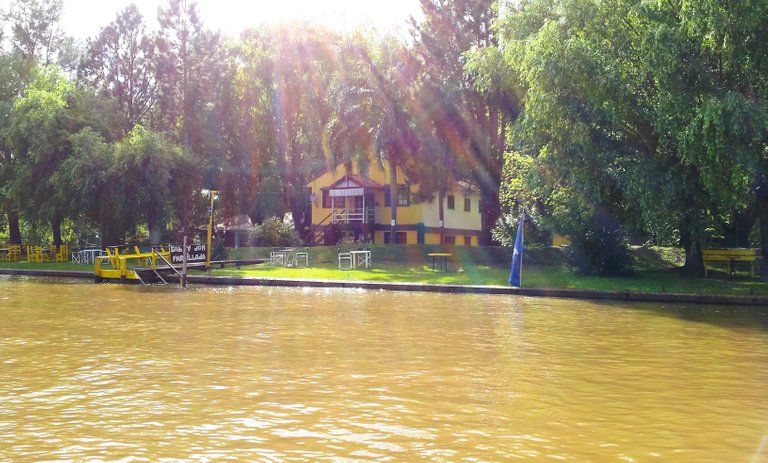 Sunday was spectacular and as always, we met very early, well before dawn to make the most of the whole day, my friend's boat is very old and slow so getting to the beautiful canals and streams of the Paraná Delta and leaving to the Río de la Plata, it takes a couple of long hours, if we do not want to spend the whole day just to get there and back, there is no other solution than to leave almost at dawn.
The ride was amazing, almost no wind, a clear day and the water with just a gentle movement, conditions that do not occur as often as we would like but every time, we find them we are happy and encouraged to continue sailing indefinitely. Then it's time to come back to reality when I realize that the next day I have to work.
Fishing was just an excuse to go out, intimately I always feel like a farewell, although until now it has never been, coming back one more time is nice.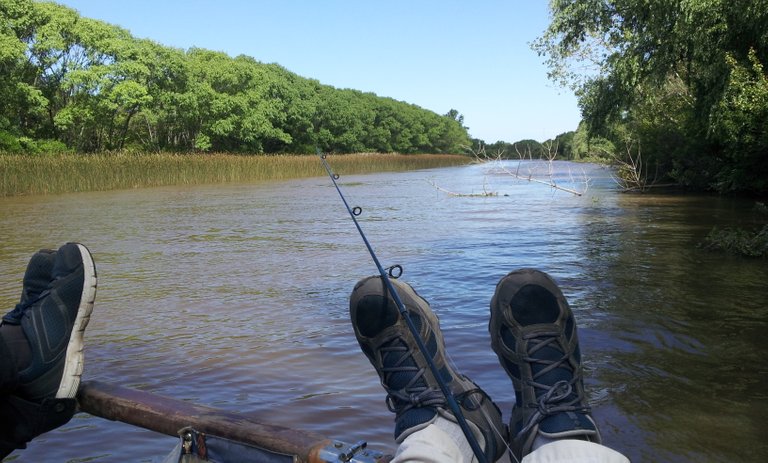 We literally did not catch anything, we rested by putting our feet on the safety rail of the boat and we talked about many and varied topics, mainly remembering other pleasant moments where we were confused, as always, about the quantity and size of the fish we caught.
On the way back we pass through one of the many islands where a fairly common activity is carried out on the islands of the delta: beekeeping. That led to a comment about something like that being developed by some neighbors of my son's new place of residence in Patagonia.
Talking about the family was the next step that the long trip to the pier demanded of us.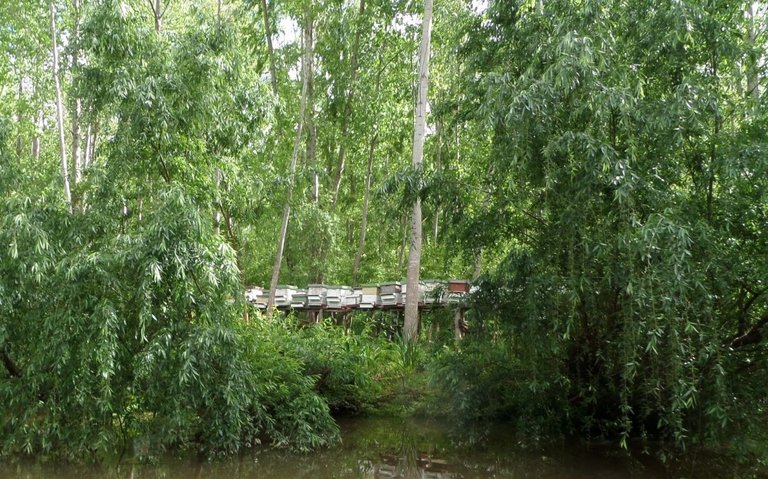 After the tasks of mooring, cleaning, and sheltering the boat, we had time to remember the various friends we have lost in recent times, of course, we had a couple of drinks in their memory.

Desde el viernes pasado el servicio meteorológico viene anunciando un pronóstico para estos próximos días bastante desalentador, sospecho que será la puerta de ingreso del invierno por estas latitudes. Por lo tanto, este fin de semana era quizás la última posibilidad de salir a navegar y pescar en el Río de la Plata, el que pese a estar muy cerca de mi casa, lo he visitado muy poco en toda la primavera y verano pasados. Por lo tanto, unas pocas llamadas telefónicas bastaron para armar lo que dimos en llamar la "la última hasta después de invernar".
El domingo se presentó espectacular y como siempre nos encontramos muy temprano, bastante antes del amanecer para aprovechar la jornada completa, el barco de mi amigo es muy antiguo y lento por lo que llegar hasta los hermosos canales y arroyos del Delta del Paraná y su salida al Río de la Plata, demora un par de horas largas, si no queremos pasar el día completo solo para llegar y volver no queda otra solución que salir casi a la madrugada.
El paseo fue asombroso, casi sin viento, día despejado y el agua con apenas un suave movimiento, condiciones que no se dan con la habitualidad que nos gustaría pero que cada vez que las encontramos nos alegra y alienta a continuar navegando indefinidamente. Luego llega el momento de volver a la realidad cuando caigo en la cuenta que al día siguiente debo trabajar.
La pesca fue solo una excusa para salir, íntimamente siempre lo siento como una despedida, aunque hasta ahora nunca lo ha sido, volver una vez más es lindo.
Literalmente no pescamos nada, descansamos poniendo lo pies sobre la baranda de seguridad del barco y conversamos de muchos y variados temas, principalmente recordando otros agradables momentos donde confundimos como siempre la cantidad y el tamaño de los peces que obtuvimos.
Al regreso pasamos por una de las tantas islas donde se desarrolla una actividad bastante común en las islas del delta: la apicultura. Eso derivó en un comentario sobre algo como eso que están desarrollando unos vecinos del nuevo lugar de residencia de mi hijo en la Patagonia.
Hablar de la familia fue el siguiente paso que nos demandó todo el largo viaje hasta el embarcadero.
Luego de las tareas de amarre, limpieza y resguardo de la embarcación tuvimos un tiempo para recordar los varios amigos que hemos perdido en los últimos tiempos, por supuesto tomamos un par de tragos a su memorial.
---
Las fotografías son de mi propiedad excepto las que menciono la fuente.
The photographs are my property except those mentioned by the source.
Héctor Gugliermo
@hosgug
---
---