Restrictions arrive - Llegan restricciones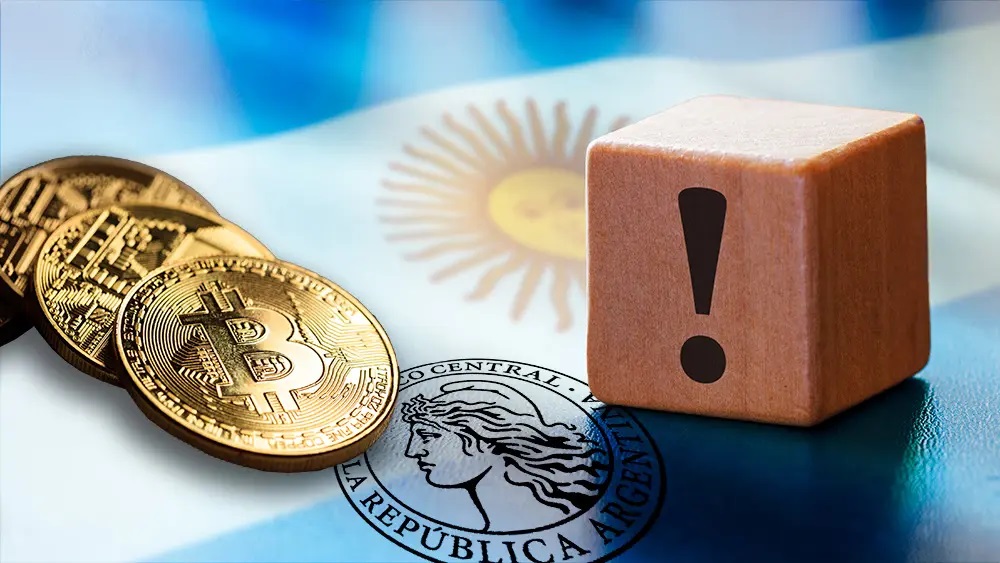 It seems that the stage of free buying and selling of cryptocurrencies in Argentina is coming to an end, this week there have been rumors and more than that, certain indications that the Central Bank is taking measures against exchange houses specialized in these issues.
As I have mentioned in several publications, exchange restrictions and high inflation have caused a massive turn of savers towards cryptocurrencies, especially stablecoins that have become the favorite of the local public since they allow to protect the value of what is a purchase, to a lesser extent and probably due to little knowledge of the market and the doubts caused by the volatility of cryptocurrencies, the acquisition of bitcoin, Ethereum, and others is not so frequent.
Control measures and restrictions have begun to come hand in hand with current regulations to operate with other financial assets: know your customer (KYC) policies, money laundering, and the fight against terrorism.
It seems that until now only a local bank allowed these exchange houses to open a current account in pesos and another in dollars, but with the aforementioned restrictions and measures, these accounts are being closed, so the exchange houses are committed to the signing of agreements with other financial entities to continue operating. Many of these exchange houses that have operated so far without major inconvenience show concern and believe that the cessation of operations could come soon.
At the moment there are about thirty cryptocurrency exchange houses with more than two million accounts operating, which has made us among the four or five countries with the highest degree of cryptocurrency adoption in the world. Until now the legislation was unclear, but it seems that everything will change and it will be for the worse.
Argentina is a country that for some time has been going through delicate moments in its economy and all activity is increasingly closed, with more regulations, restrictions, and taxes, something that causes surprise since genuine investments, legal security are clearly needed and more work, but everything is done the other way around, if they wanted to do it on purpose it would not turn out so well.

Parece que la etapa de libre compra y venta de criptomonedas en la Argentina está llegando a su fin, en esta semana ha habido rumores y más que eso, indicios ciertos sobre que el Banco Central está tomando medidas contra las casas de cambio especializadas en estas cuestiones.
Como he mencionado en varias publicaciones, las restricciones cambiarias y la alta inflación han provocado un masivo vuelco de los ahorristas hacia las criptomonedas, en especial las stablecoins que han pasado a ser las preferidas del público local ya que permiten resguardar el valor de lo que se compra, en menor medida y probablemente debido al poco conocimiento del mercado y a las dudas que provoca la volatilidad de las criptomonedas, no es tan frecuente la adquisición de bitcoin, Ethereum y otras.
Las medidas de control y restricciones han comenzado a llegar de la mano de las reglamentaciones vigentes para operar con otros activos financieros: políticas de conoce a tu cliente (KYC), lavado de dinero y lucha contra el terrorismo.
Parece ser que hasta el momento solo un banco local permitía abrir a estas casas de cambio una cuenta corriente en pesos y otra en dólares, pero con las restricciones y medidas mencionadas esas cuentas están siendo cerradas por lo que las casas de cambio están abocadas a la firma de convenios con otras entidades financieras para poder continuar operando. Muchos de estas casas de cambio que han operado hasta el presente sin mayores inconvenientes muestran preocupación y creen que podría llegar pronto el cese de operaciones.
En estos momentos hay unas treinta casas de cambio de criptomonedas con más de dos millones de cuentas operando, eso ha hecho que estemos entre los cuatro o cinco países con mayor grado de adopción de criptomonedas en el mundo. Hasta el presente la legislación era poco clara, pero parece que todo cambiará y será para peor.
Argentina es un país que desde hace un tiempo está atravesando momentos delicados en su economía y toda la actividad está cada vez más cerrada, con más normas, restricciones e impuestos, algo que causa sorpresa ya que a todas luces se necesitan inversiones genuinas, seguridad jurídica y más trabajo, pero todo se hace al revés, si lo quisieran hacer a propósito no les saldría tan bien.

Las fotografías son de mi propiedad excepto aquellas en las que menciono la fuente.
The photographs are my property except those in which I mention the source.
Héctor Gugliermo
@hosgug
Posted Using LeoFinance Beta
---
---