Theater Sunday - Domingo de teatro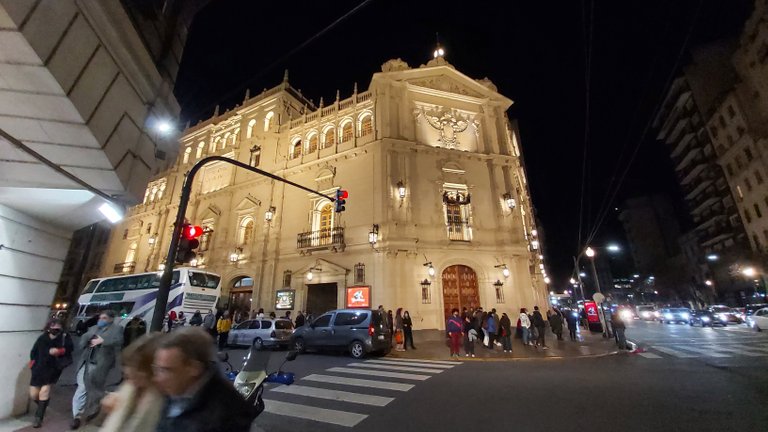 It is not usual for us to go out at night, even less so on a Sunday since the next day we have to work and I start very early.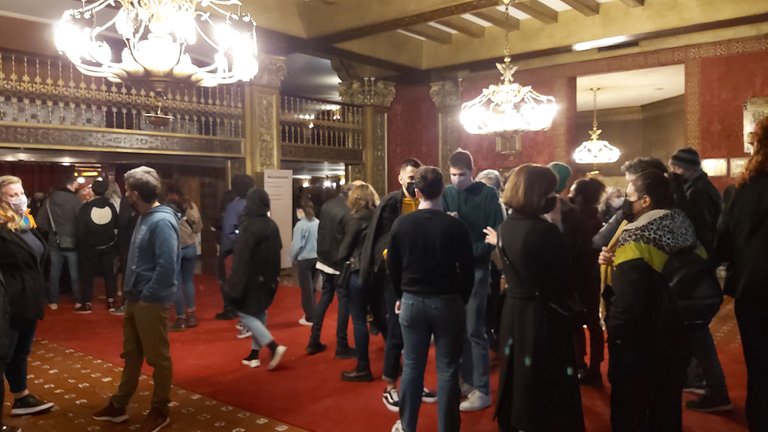 However, due to the visit for only two days of a friendly couple who were just passing through the Federal Capital, we took advantage of the opportunity and went to the theater, in this case, we visited a beautiful historic building that has long been converted by law in the national historical monument.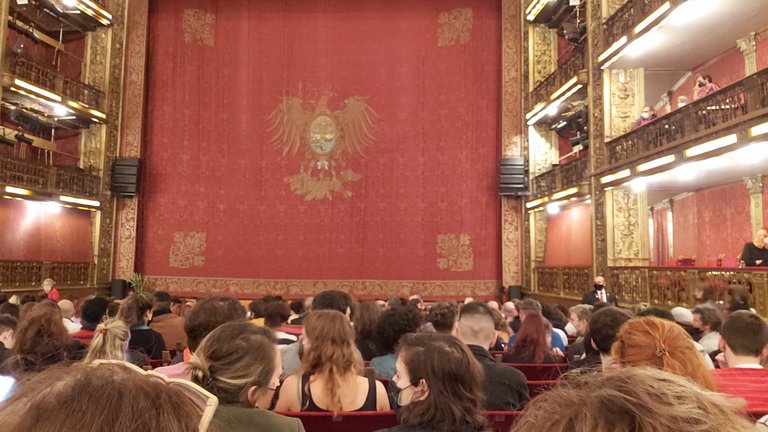 The centennial theater is a source of pride for our city due to its unique architecture and also for its history and the outstanding role it has played in the country's rich cultural history.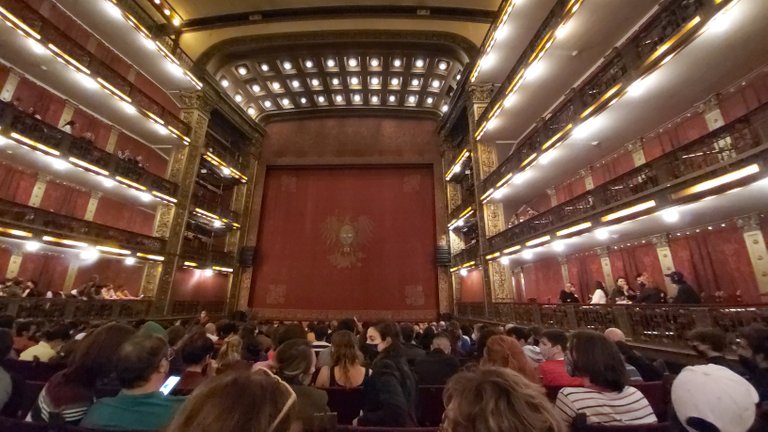 The Cervantes Theater is now the property of the national state, although when it was founded back in 1921 it belonged to the Spanish theater producer María Guerrero and her husband Fernando Díaz de Mendoza.
The style of its construction is baroque, a common practice in those times.
In 1961 it suffered a fire that partially destroyed its facilities, after a good time of repair it returned to full operation.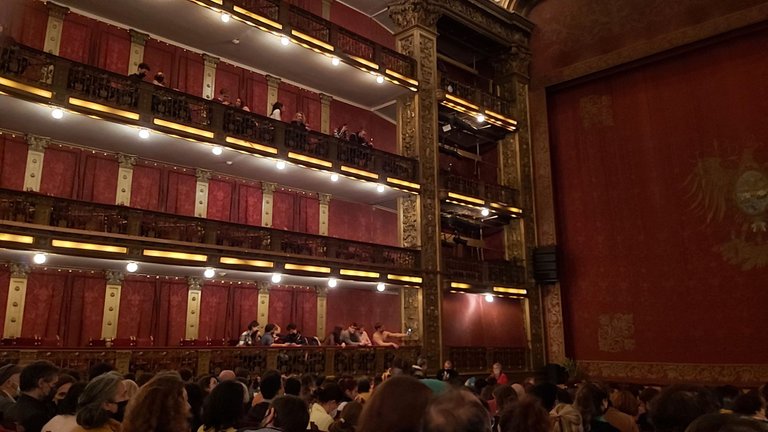 We enjoy a beautiful non-traditional but avant-garde and essayist work, we will return soon, it is a promise.

No es habitual en nosotros salir por la noche, menos todavía un domingo ya que al día siguiente hay que trabajar y yo comienzo muy temprano.
Sin embargo y debido a la visita por tan solo dos días de un matrimonio amigo que estaban solo de pasada por la Capital Federal, aprovechamos la oportunidad y fuimos al teatro, en este caso visitamos un bello edificio histórico que desde hace tiempo se ha convertido por ley en monumento histórico nacional.
El centenario teatro es un orgullo de nuestra ciudad por su arquitectura sin igual y también por su historia y el destacado papel que le ha tocado tener en la rica historia cultural del país.
El Teatro Cervantes es ahora propiedad del estado nacional, aunque en su fundación allá por el año 1921 perteneció a la productora de teatro española María Guerrero y a su esposo Fernando Díaz de Mendoza.
El estilo de su construcción es barroco, práctica habitual en aquellos tiempos.
En el año 1961 sufrió un incendio que destruyó parcialmente sus instalaciones, luego de un buen tiempo de reparación volvió a funcionar a pleno.
Disfrutamos de una linda obra no tradicional sino vanguardista y ensayista, volveremos pronto, es una promesa.
---
Las fotografías son de mi propiedad excepto las que menciono la fuente.
The photographs are my property except those mentioned by the source.
Héctor Gugliermo
@hosgug
---
---