Viernes, cena en San Telmo (ESP - ENG)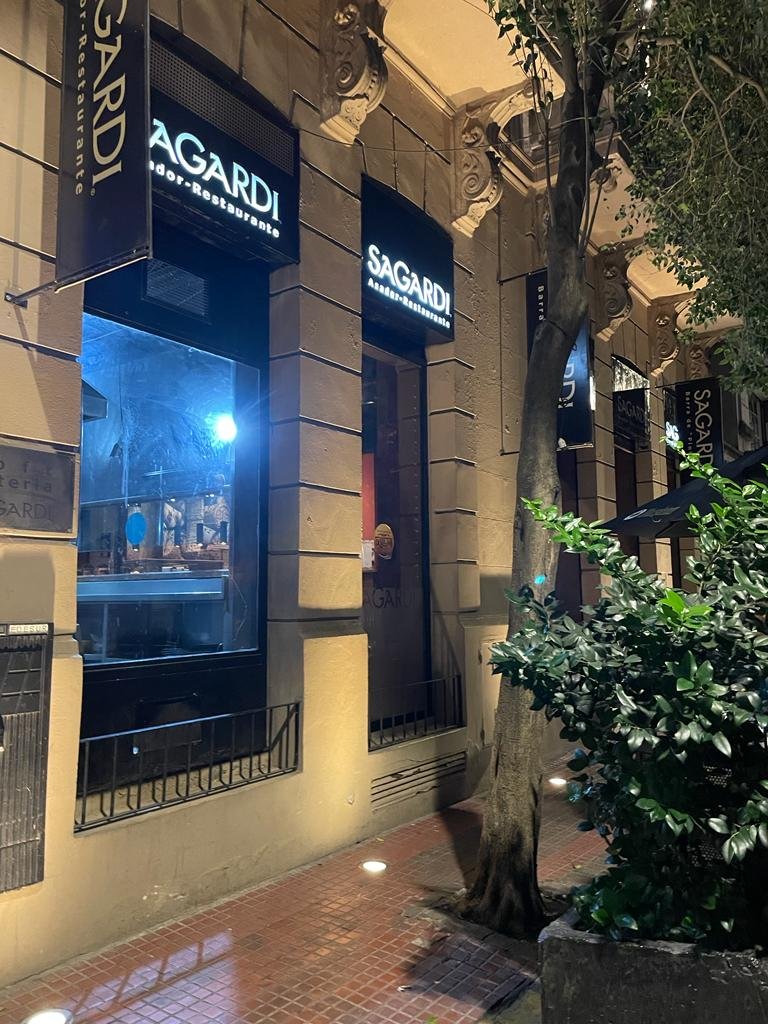 San Telmo es un barrio muy antiguo de la capital federal de la Argentina, probablemente el primer asentamiento de colonos españoles que llegaron al Río de la Plata en 1580 al mando de Juan de Garay haya sido en esta zona. No se si muchos conocen la historia de Buenos Aires pero esa fue la segunda vez que se fundó la ciudad, la anterior había ocurrido en 1536 por una expedición al mando de Pedro de Mendoza, las enormes dificultades de supervivencia y el acoso de los nativos hicieron fracasar aquel intento, pero si prosperó la segunda vez.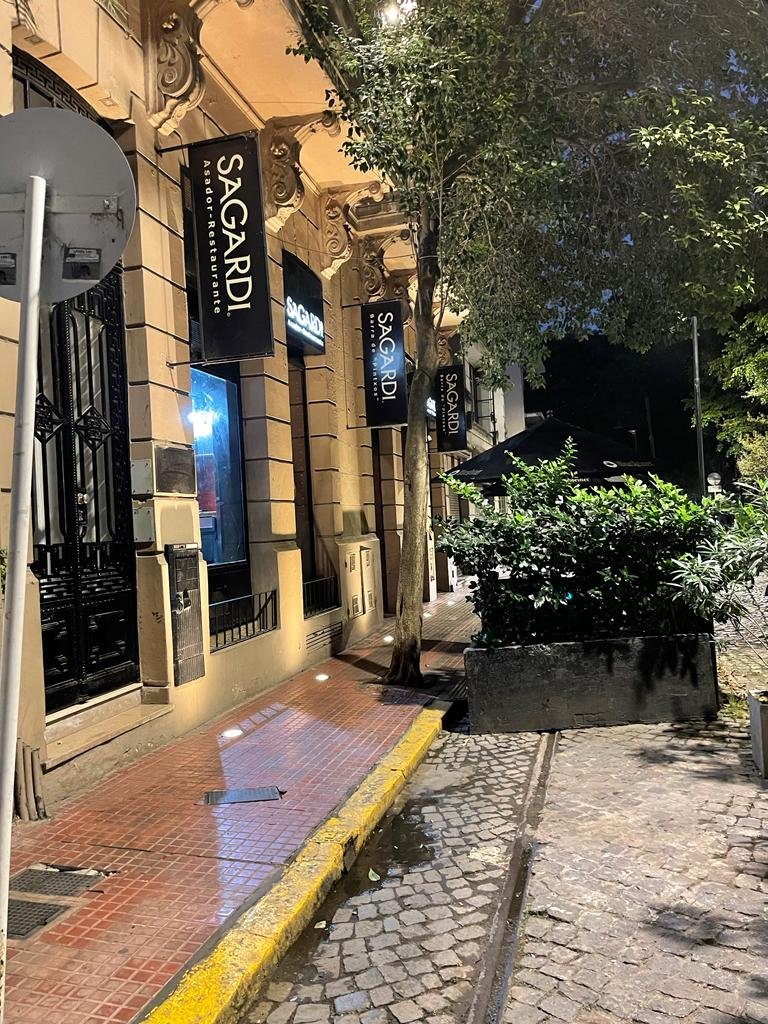 Muchas de las calles de San Telmo aun conservan el empedrado original de la época de las colonias, desde los tiempos de la independencia del país obtenida en 1816 y también de las invasiones inglesas ocurridas algunos años antes.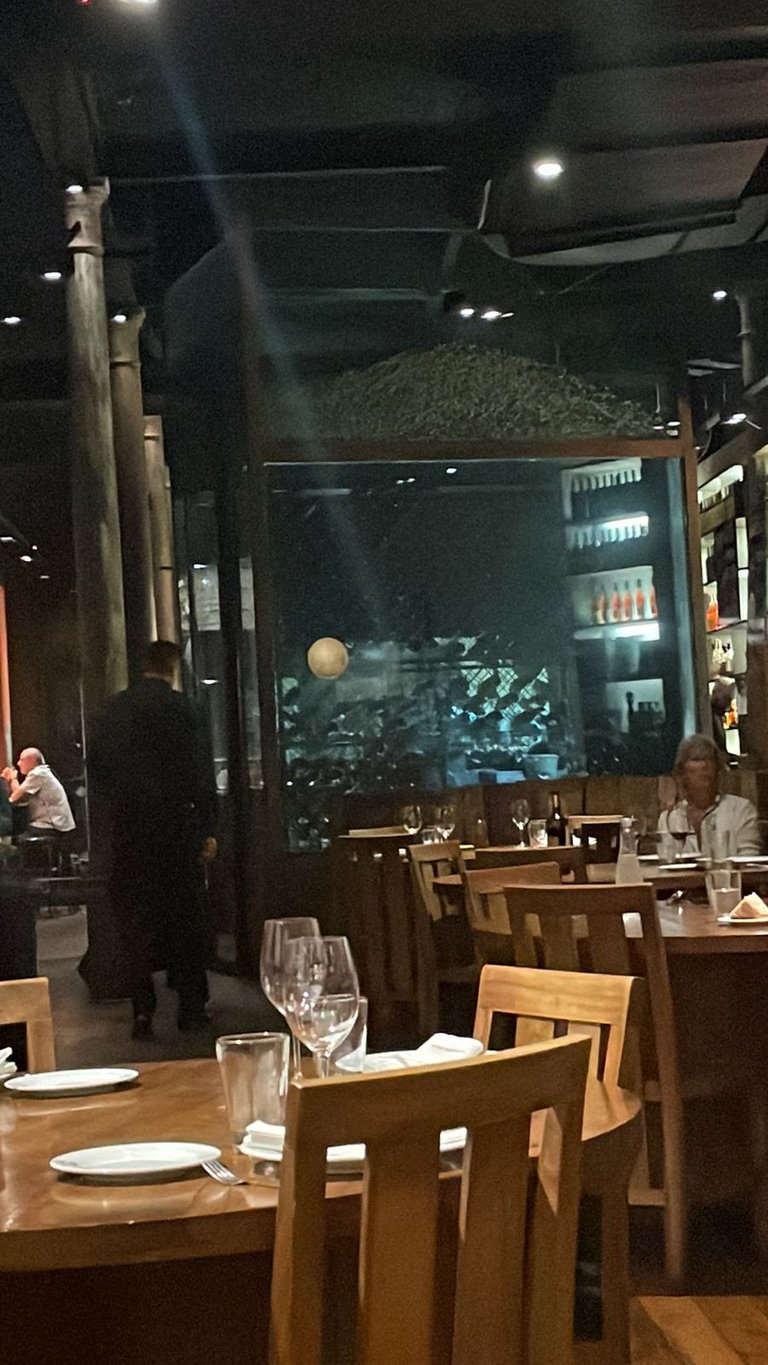 Lo cierto es que este barrio mantiene en algunos sectores una especie de mística que remite a aquellos años: casas antiguas, calles y veredas angostas y como dije antes con adoquines. Termina justo en el centro neurálgico de la ciudad, en la histórica Plaza de Mayo, enmarcada por la casa de gobierno, la catedral Metropolitana, el Cabildo y la casa matriz del banco de la Nación entre otros edificios históricos.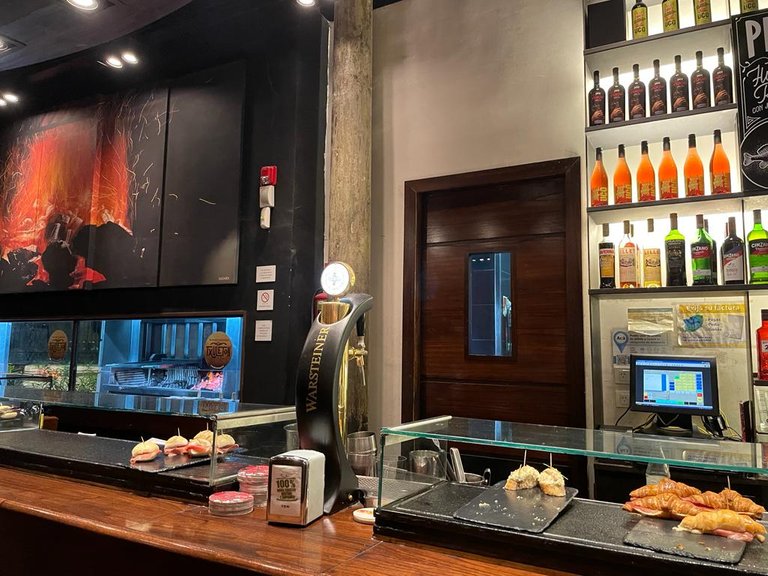 En la actualidad San Telmo es un barrio que atrae al turismo nacional y principalmente extranjero y posee una feria de renombre internacional donde se pueden conseguir antigüedades, originales y réplicas como en todas partes. También posee una gran oferta culinaria, está colmada de restaurantes para todos los presupuestos, también hay varios teatros y lugares para escuchar música y disfrutar de una hermosa velada.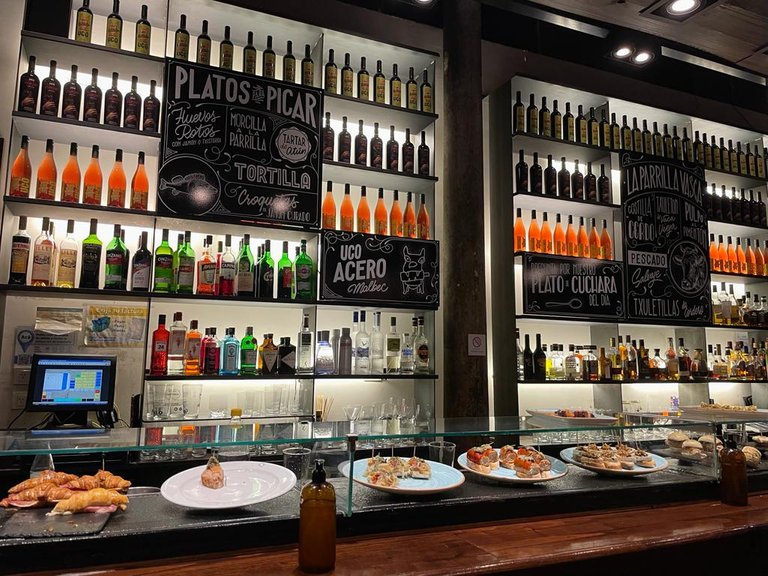 Por una invitación concurrimos a un restaurante de comida vasca que nos sorprendió gratamente, tanto por el acogedor ambiente como por la calidad de la comida, la carta de vinos y la cordialidad de la atención recibida.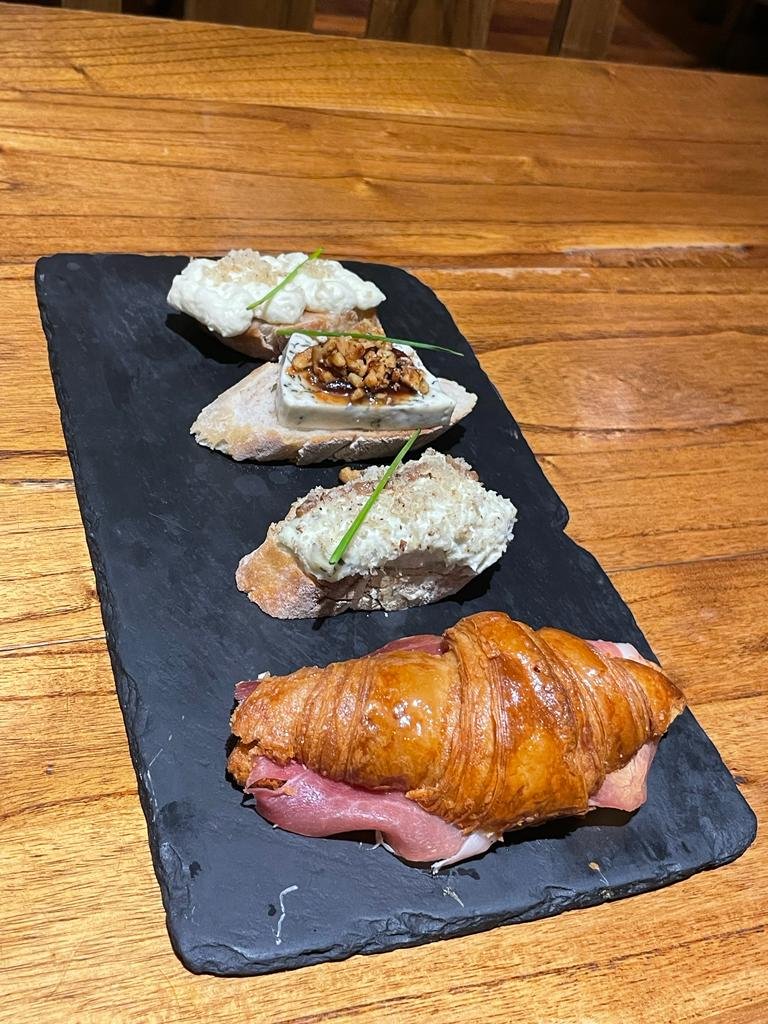 Pasamos una hermosa noche pese al agobiante calor que azota a Buenos Aires desde hace muchos días y aun continúa, sin vislumbrarse un final para este verano que no se quiere ir. En el día de ayer mientras escribía esto la sensación térmica superó los 40°, no es solamente la marca lo que asombra sino también, lo que hace peligroso este clima, es que esto se viene repitiendo desde por lo menos dos semanas atrás.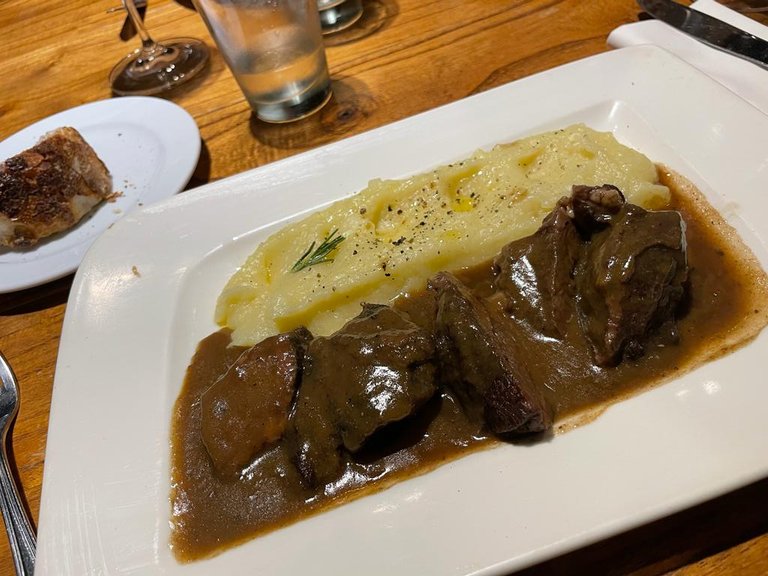 Volviendo a la cena, todo fue perfecto aunque el postre que quería y que mencionaba la carta, no estaba disponible así que tuvimos que conformarnos con el de la última fotografía, una masa de manteca con crema pastelera tibia y una bocha de helado de crema americana. No estuvo mal después de todo.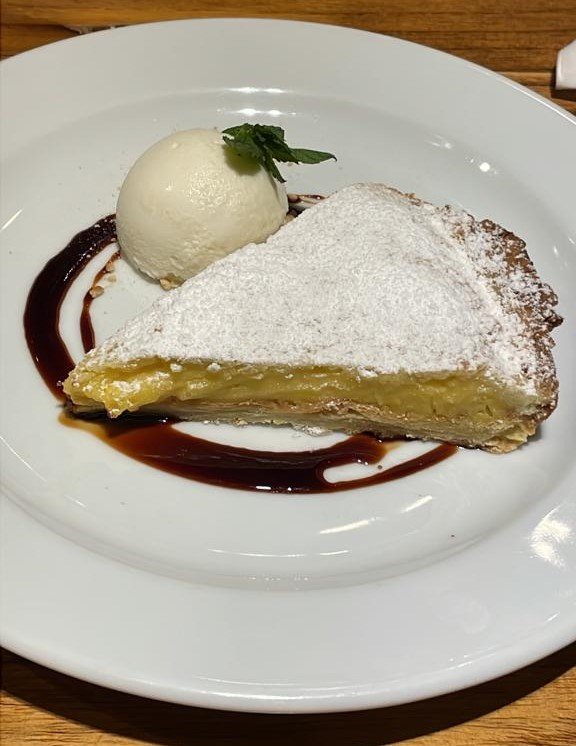 ---
Friday, dinner in San Telmo
San Telmo is a very old neighborhood in the federal capital of Argentina, probably the first settlement of Spanish settlers who arrived at the Río de la Plata in 1580 under the command of Juan de Garay was in this area. I don't know if many know the history of Buenos Aires but that was the second time the city was founded, the previous one had occurred in 1536 by an expedition led by Pedro de Mendoza, and the enormous difficulties of survival and the harassment of the natives made failed that attempt, but it did succeed the second time.
Many of the streets of San Telmo still preserve the original cobblestone from the colonial era, from the times of the country's independence obtained in 1816, and also from the English invasions that occurred a few years before.
The truth is that this neighborhood maintains in some sectors a kind of mystique that refers to those years: old houses, narrow streets and sidewalks, and as I said before cobblestones. It ends right in the nerve center of the city, in the historic Plaza de Mayo, framed by the government house, the Metropolitan Cathedral, the Cabildo, and the headquarters of the Banco de la Nación among other historical buildings.
Currently, San Telmo is a neighborhood that attracts national and mainly foreign tourism and has an internationally renowned fair where you can get antiques, originals, and replicas everywhere else. It also has a great culinary offer, it is full of restaurants for all budgets, and there are also several theaters and places to listen to music and enjoy a beautiful evening.
Due to an invitation, we went to a Basque food restaurant that pleasantly surprised us, both for the cozy atmosphere and for the quality of the food, the wine list, and the cordiality of the attention received.
We spent a beautiful night despite the oppressive heat that has plagued Buenos Aires for many days and still continues, with no end in sight for this summer that does not want to leave. Yesterday, while I was writing this, the thermal sensation exceeded 40°, it is not only the mark that amazes but also what makes this climate dangerous, is that this has been repeated for at least two weeks.
Returning to dinner, everything was perfect, although the dessert that I wanted and that was mentioned on the menu was not available so we had to settle for the one in the last photograph, a dough of butter with warm pastry cream and a scoop of American cream ice cream. It wasn't bad after all.
---
---
---