Lake Serraia and Lake Piazze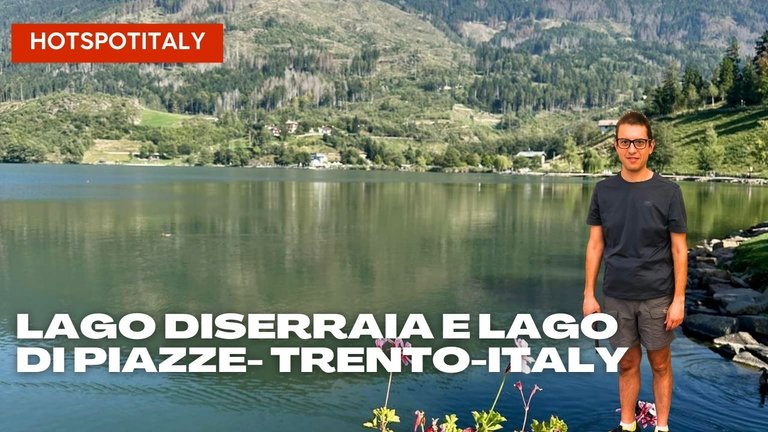 ---
Hello friends,

As usual, I'm here to share my adventure from a few days ago. By now, you know how much I enjoy exploring nature trails, and this time I set out from Baselga di Pinè, a charming municipality located in the heart of Trentino, just 10 km from Trento, a renowned city and a highly appreciated tourist destination both in summer and winter. This time, I chose to explore a route of about 9 km to discover Lake Serrare and Lake Piazze.

I consider Trentino one of my favorite regions, beyond the bear issue that has caused some problems lately, precisely because this region, unlike my own region Veneto, knows how to manage tourism better and preserve the territory more effectively.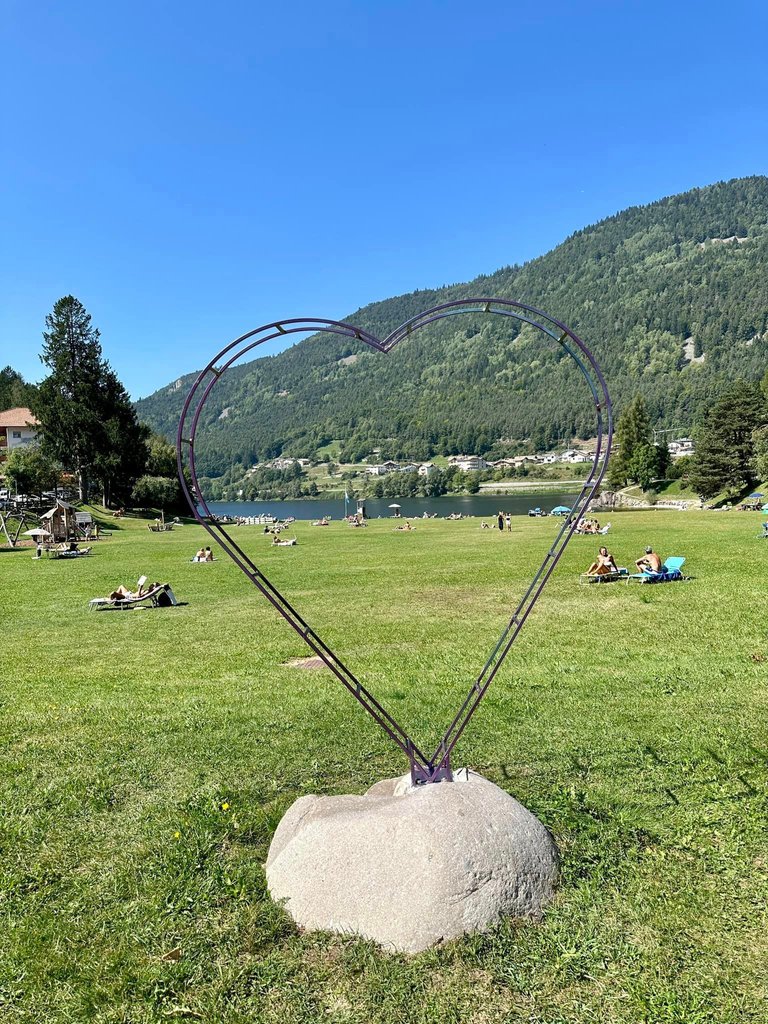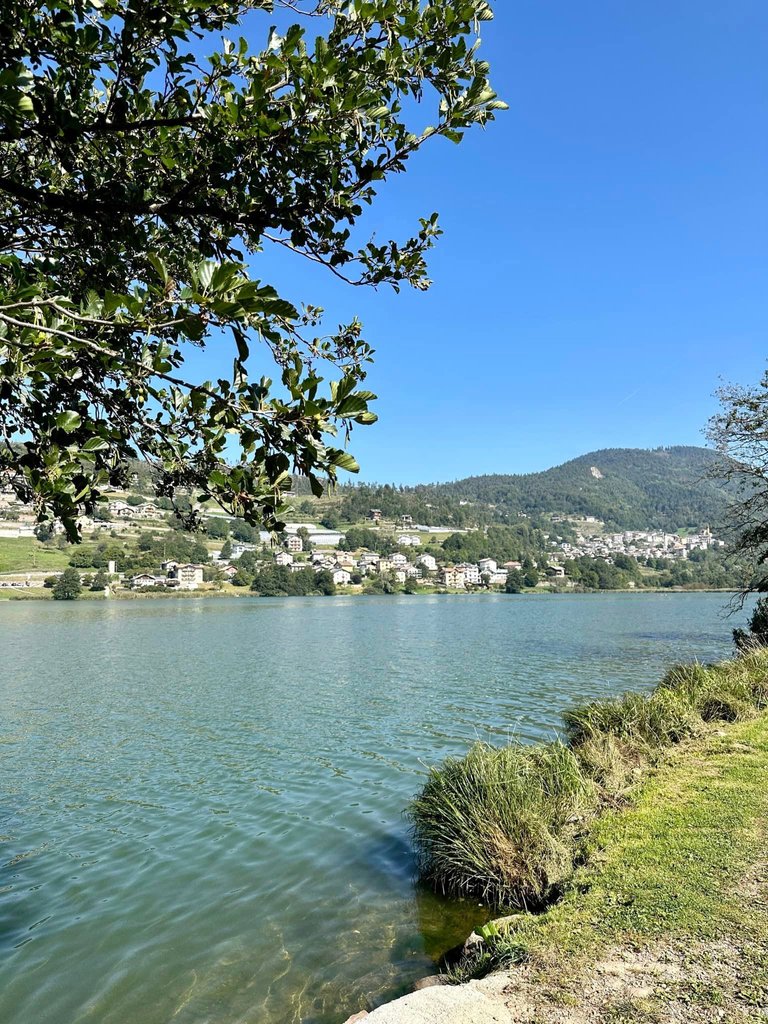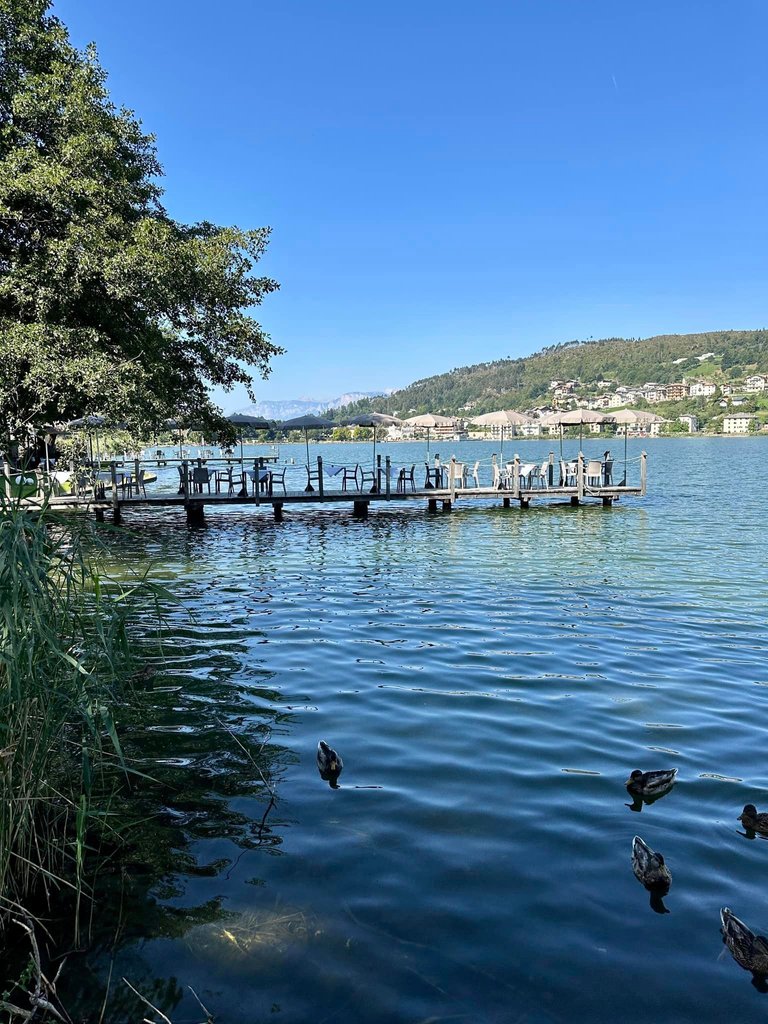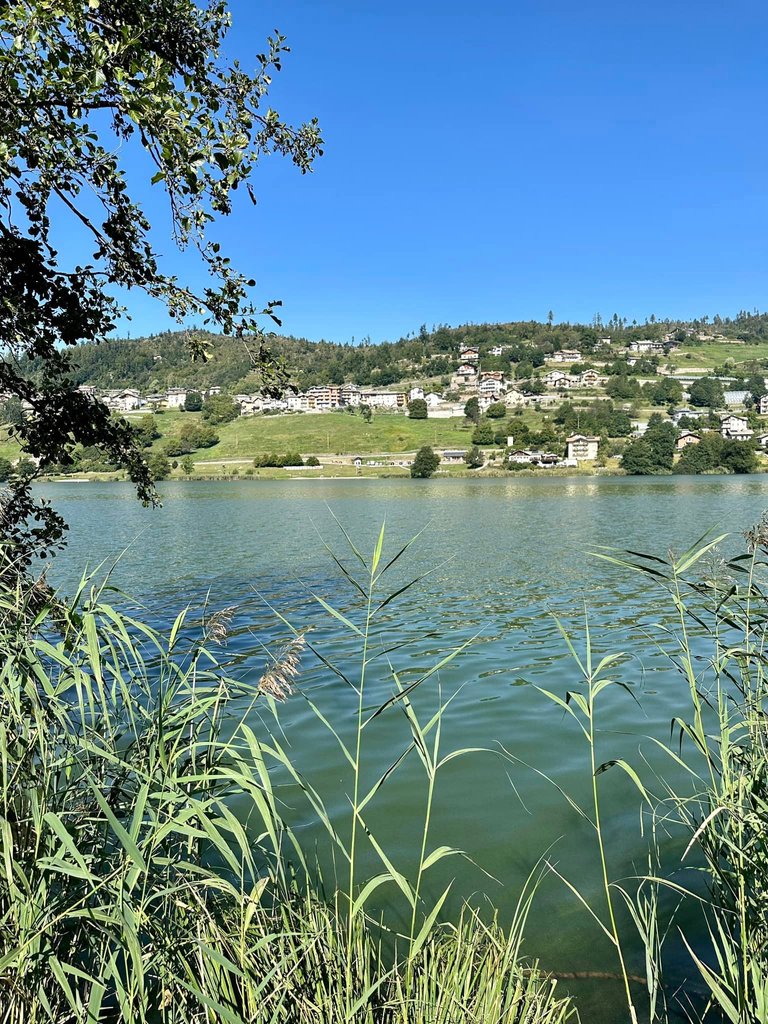 Anyway, getting back to the route I took, Lake Serraia is located at an altitude of about 900 meters. Although not very large, it offers the opportunity for boating and swimming, which is not always a given, although you have to be careful about the depth. On the other hand, Lake Piazze was created artificially but has also become an important tourist destination. As you can see from the photos I shared, there are various hiking trails around the two lakes and ample meadows where you can sunbathe or simply relax. Nearby, there's also a small toboggan run, as I could notice, probably used only in winter. I love these places because they are immersed in nature, and fortunately, the natural beauty here is still quite unspoiled, and I didn't find them overcrowded like some other places in Trentino.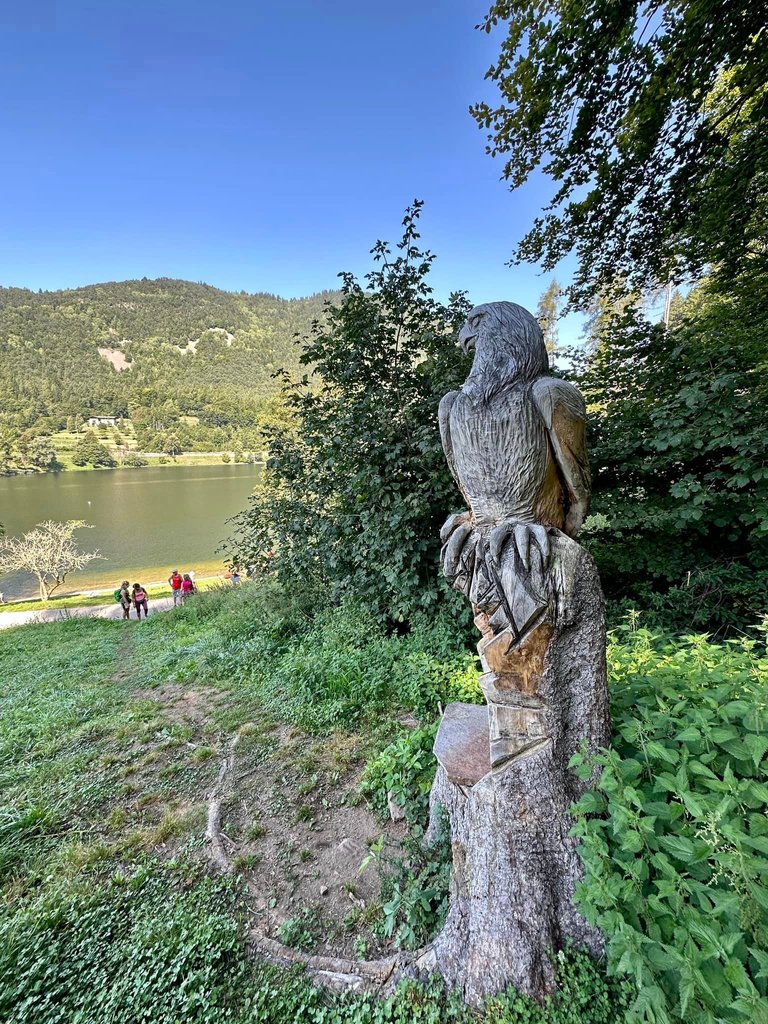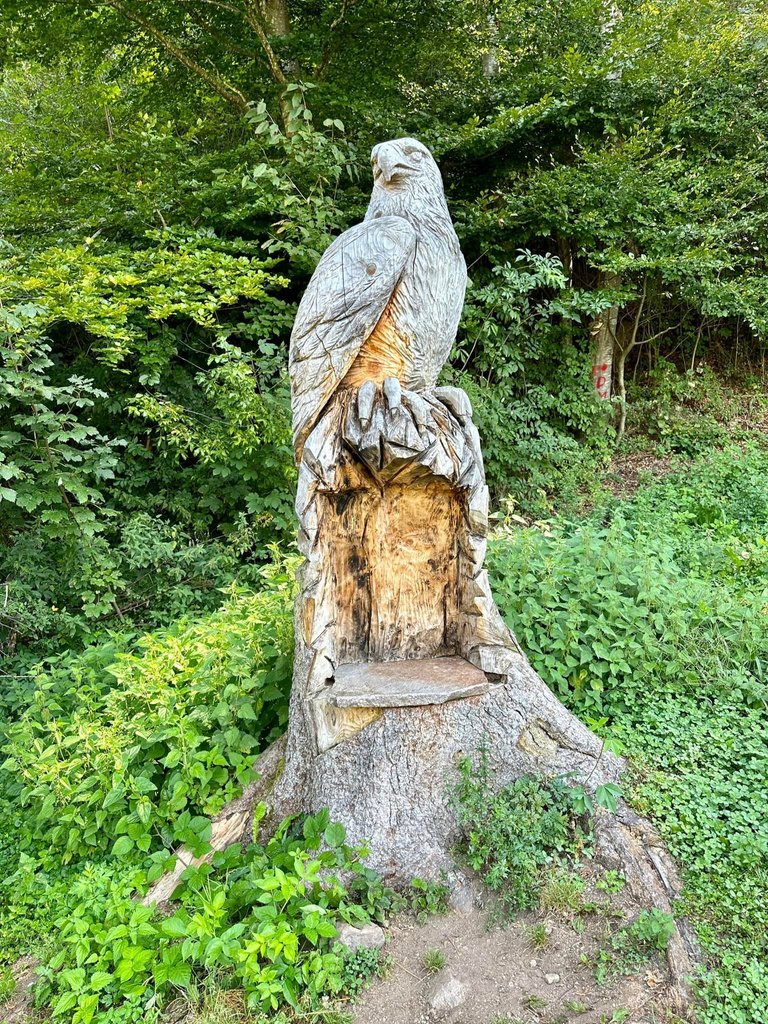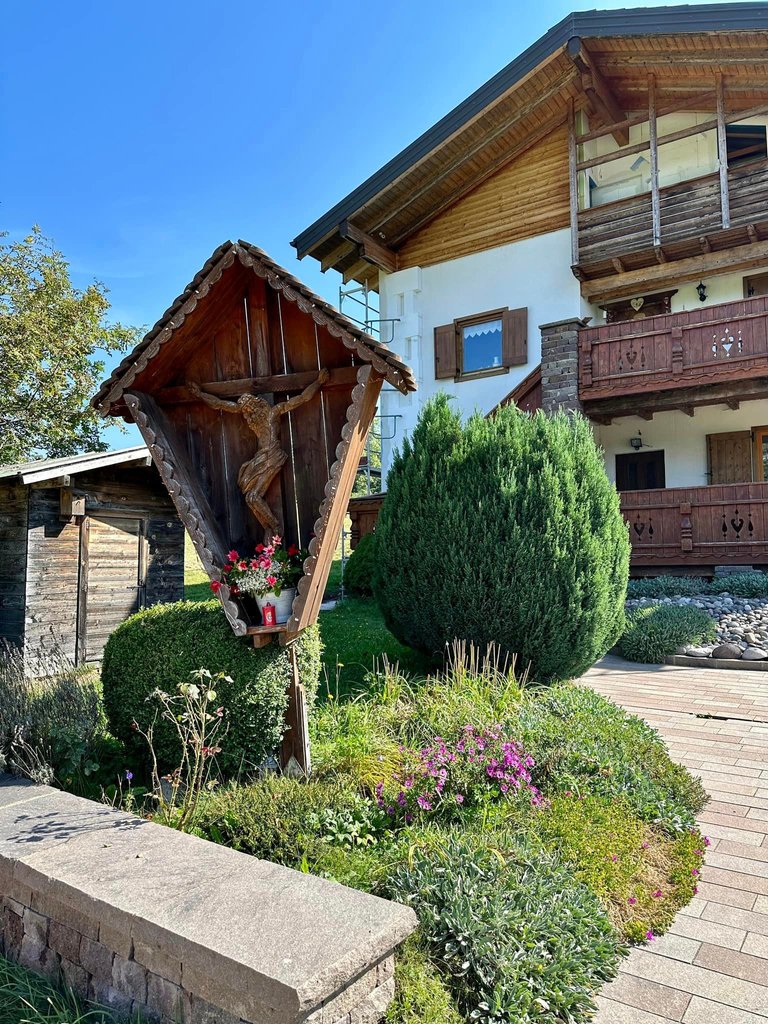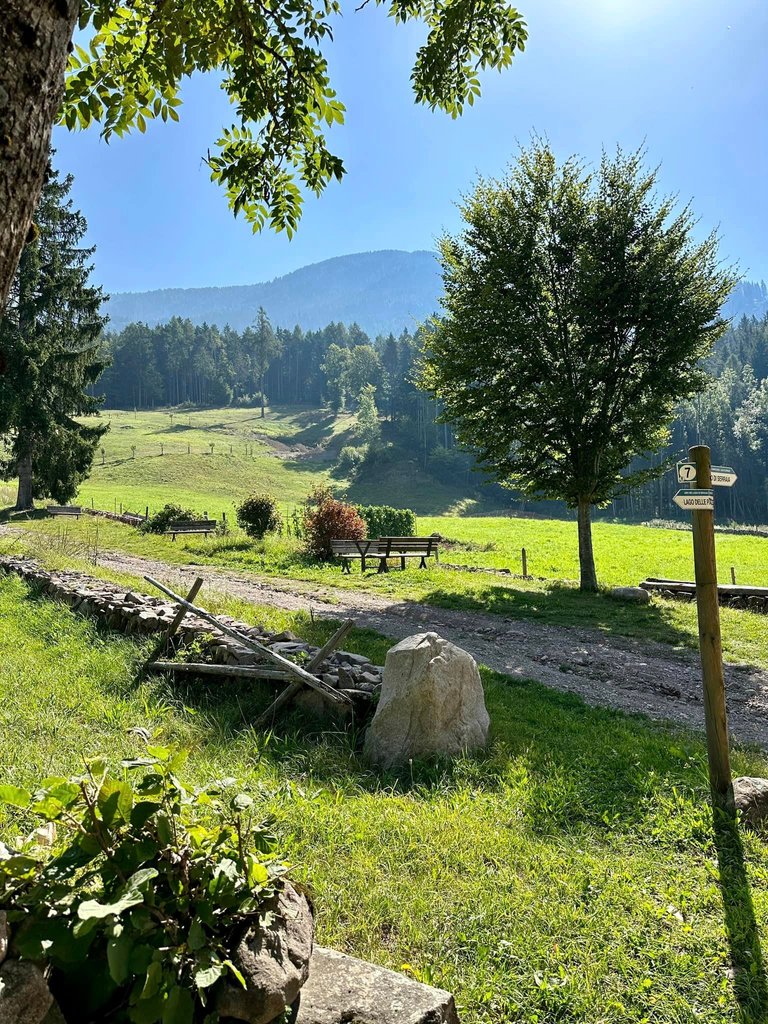 During my journey, I noticed numerous wooden sculptures along the trail. In these areas where wood is abundant, it is skillfully crafted into works of art. It was also pleasant to find that the trail was quite clean; I didn't notice much litter or pollution, and that's a good thing. Fortunately, this place has not yet been overrun by mass tourism as I mentioned, although it's important to be cautious, as you can spot bears in these areas and have close encounters, a sign of the richness of the local fauna that should be respected.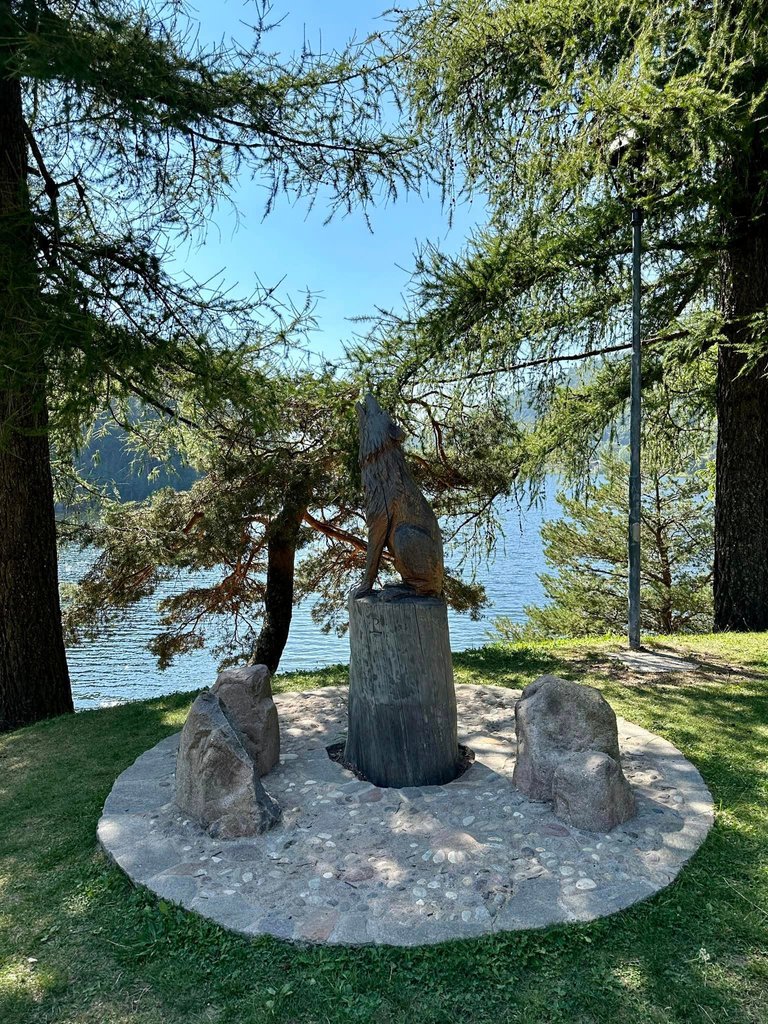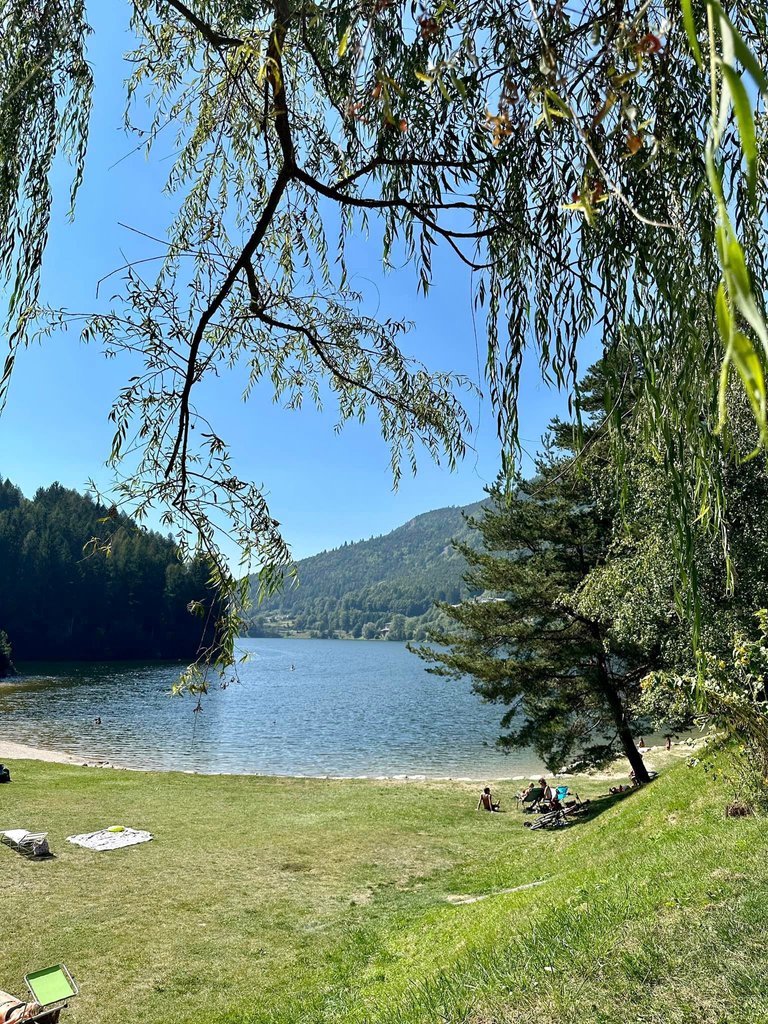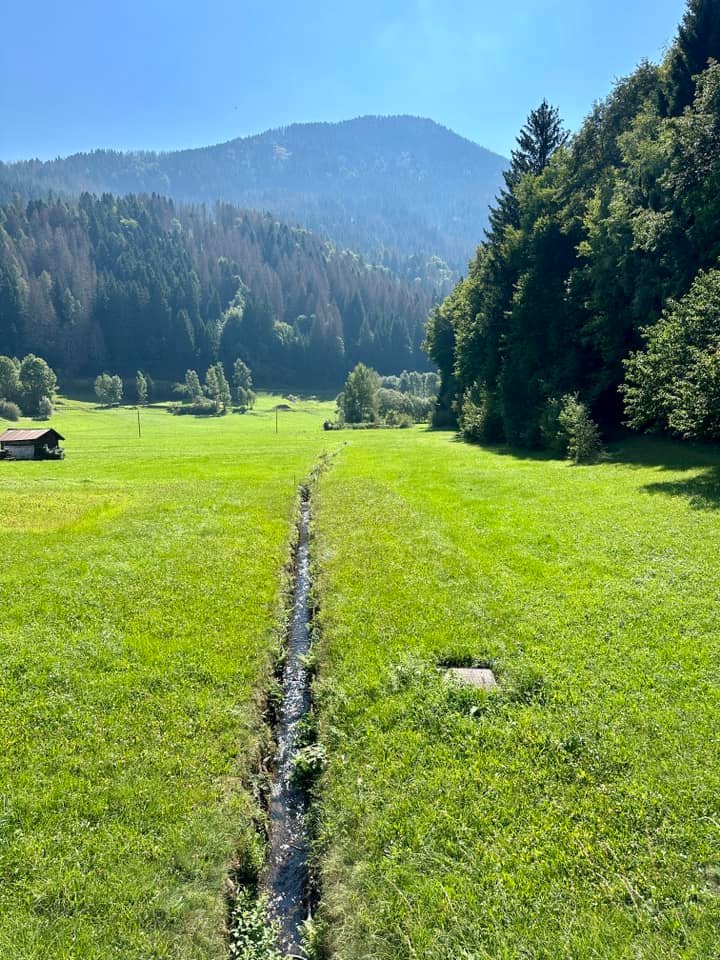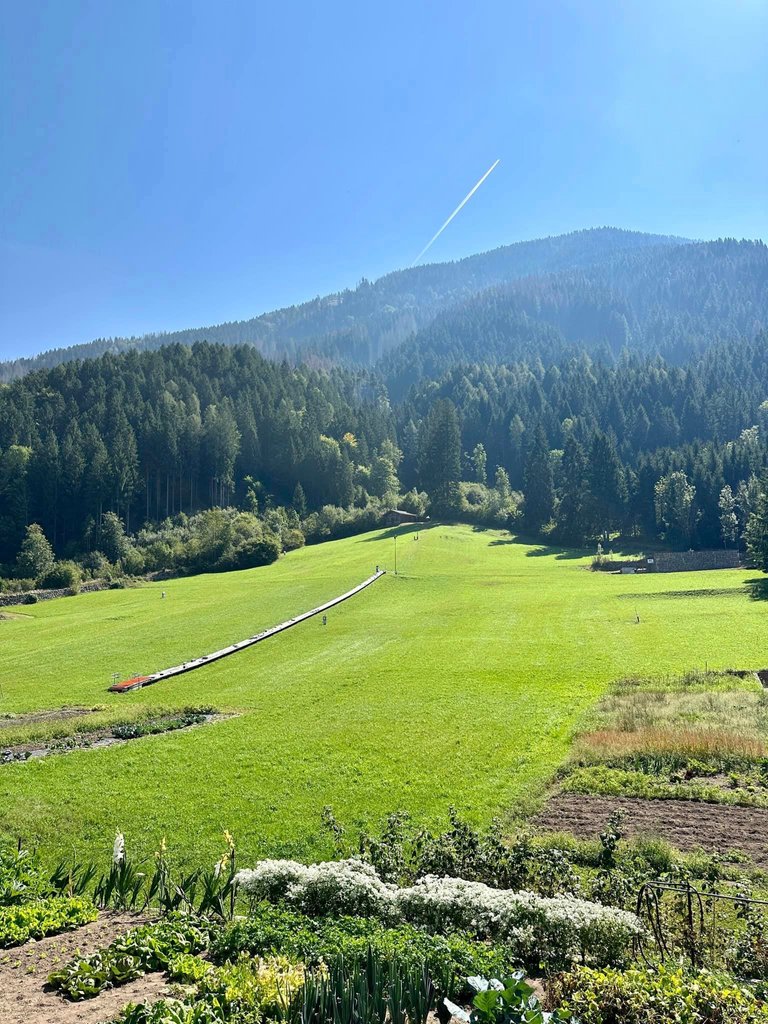 The route I chose, about 9 km long, was not easy at all and required suitable footwear, as you can see from the photos. However, it led me to discover places I didn't know, like the "Cascata del Lupo" (Wolf Waterfall), which you can see in some photos. In the end, the kilometers I covered became almost 13, but they were three hours well spent in nature, and I had a great time making my discoveries.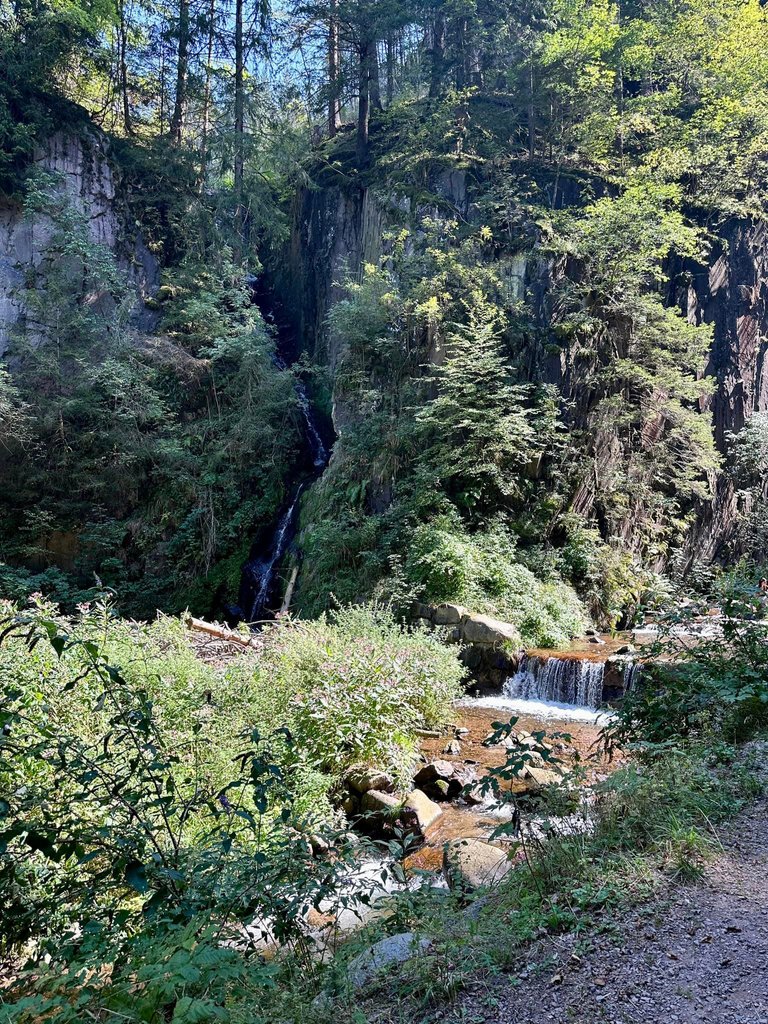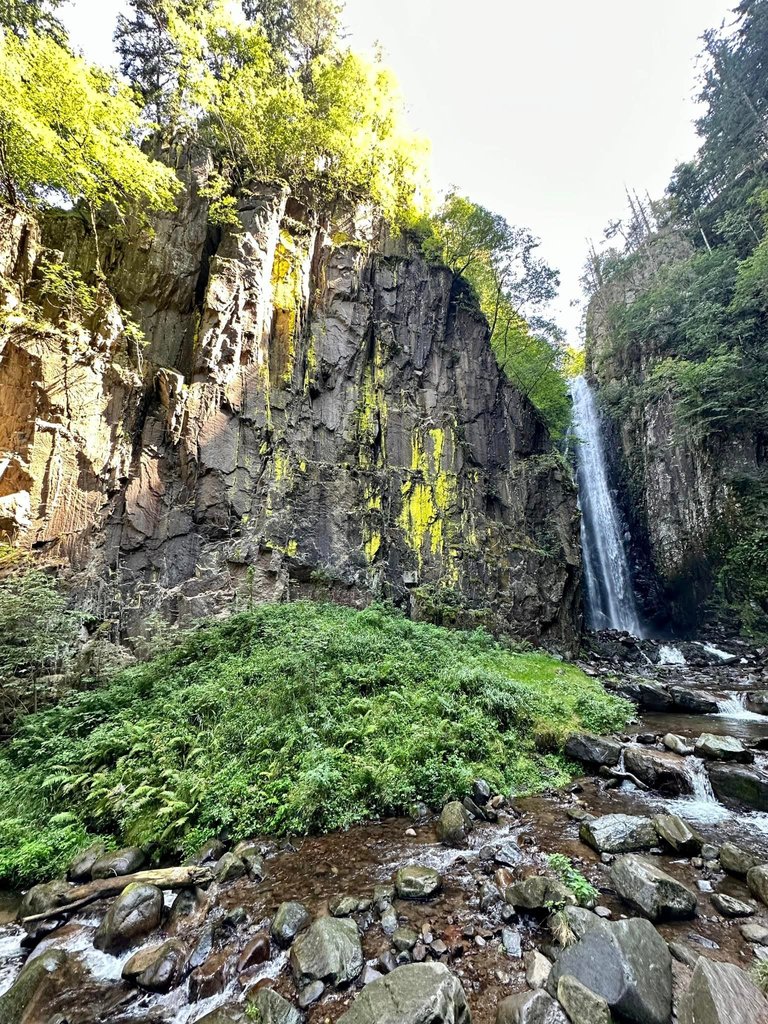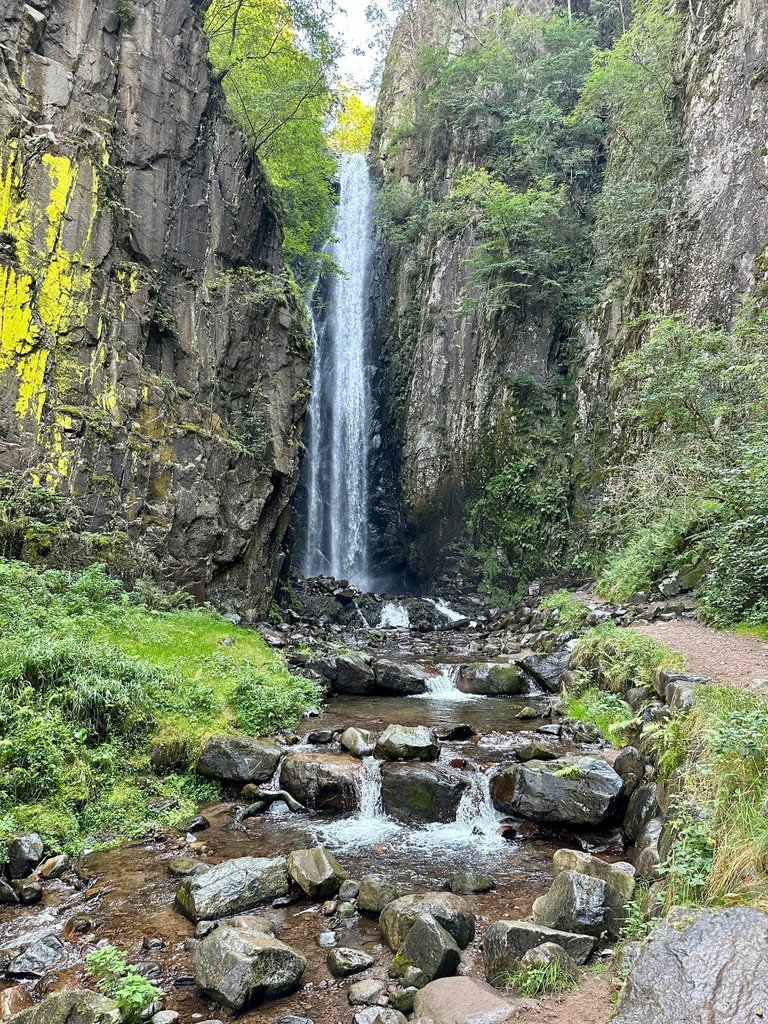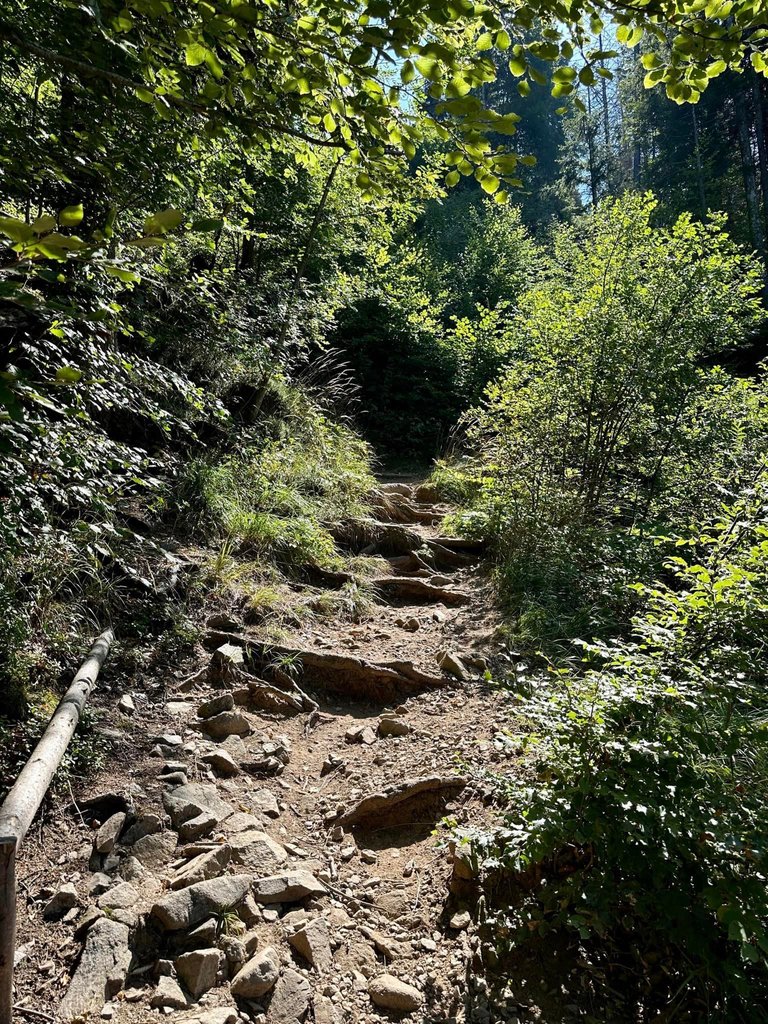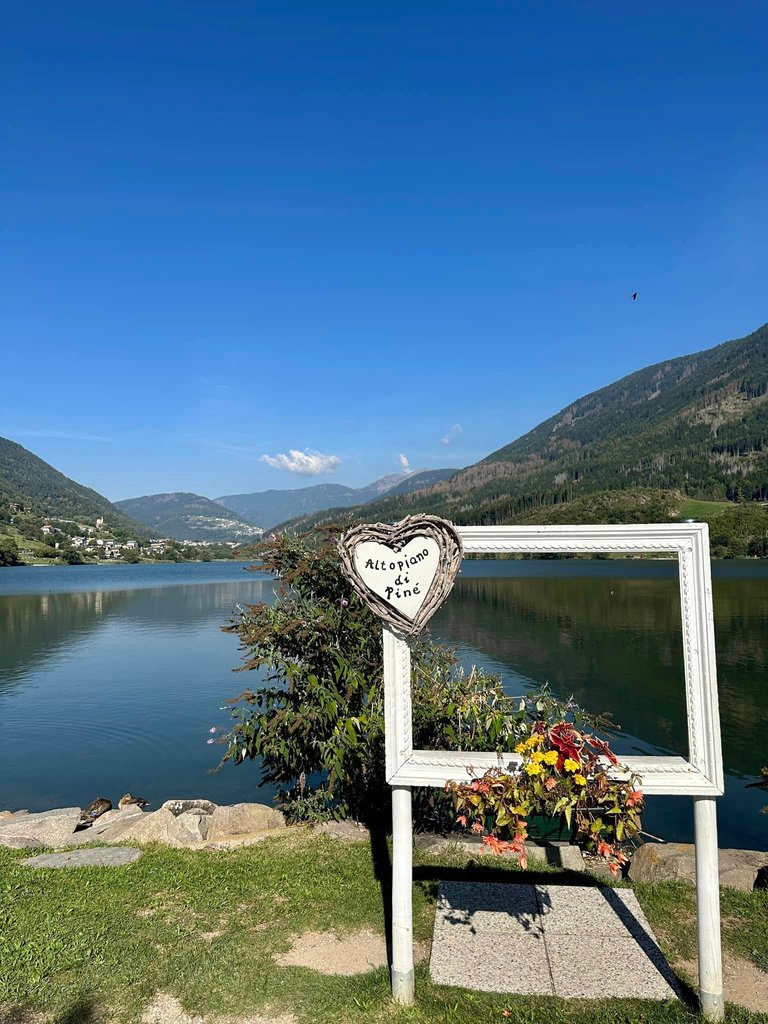 I hope you found the photos I shared interesting, and I hope you can visit these places in person, especially if you're nature lovers. Here, you can find an oasis of tranquility to relax and rejuvenate from the stresses of work.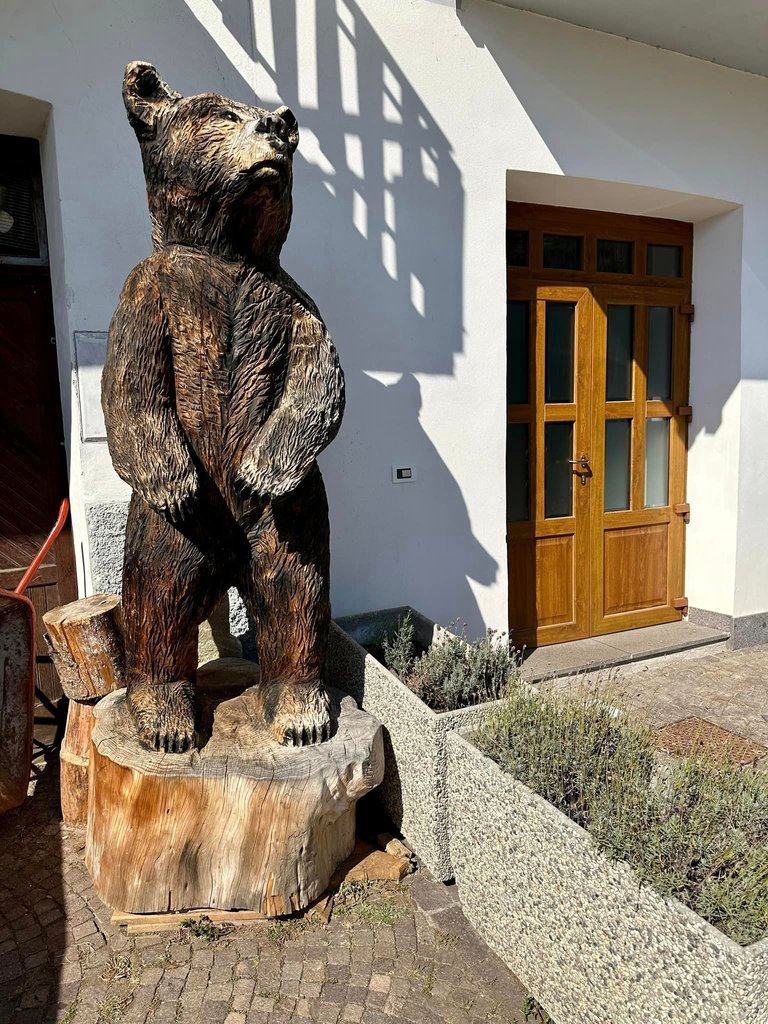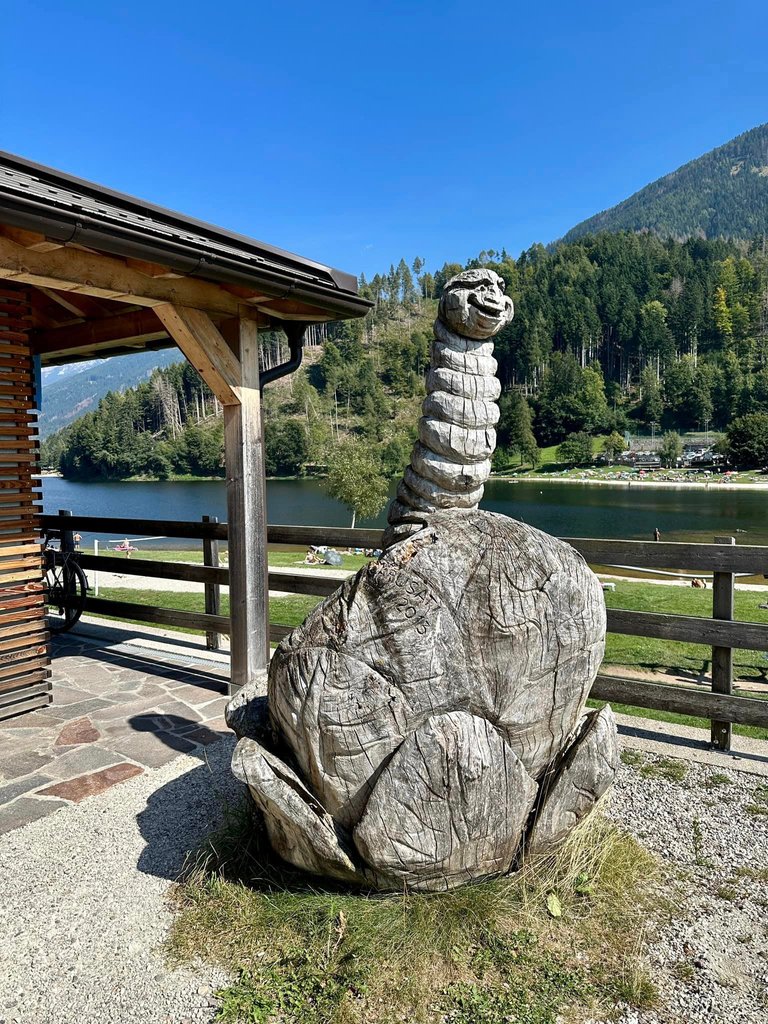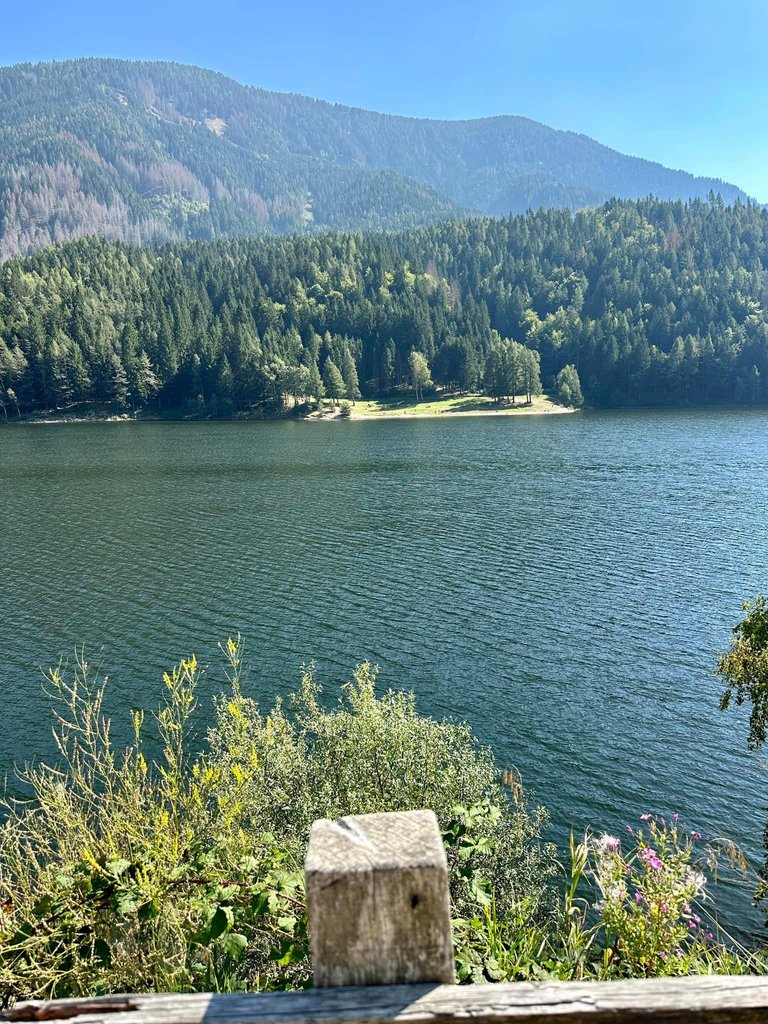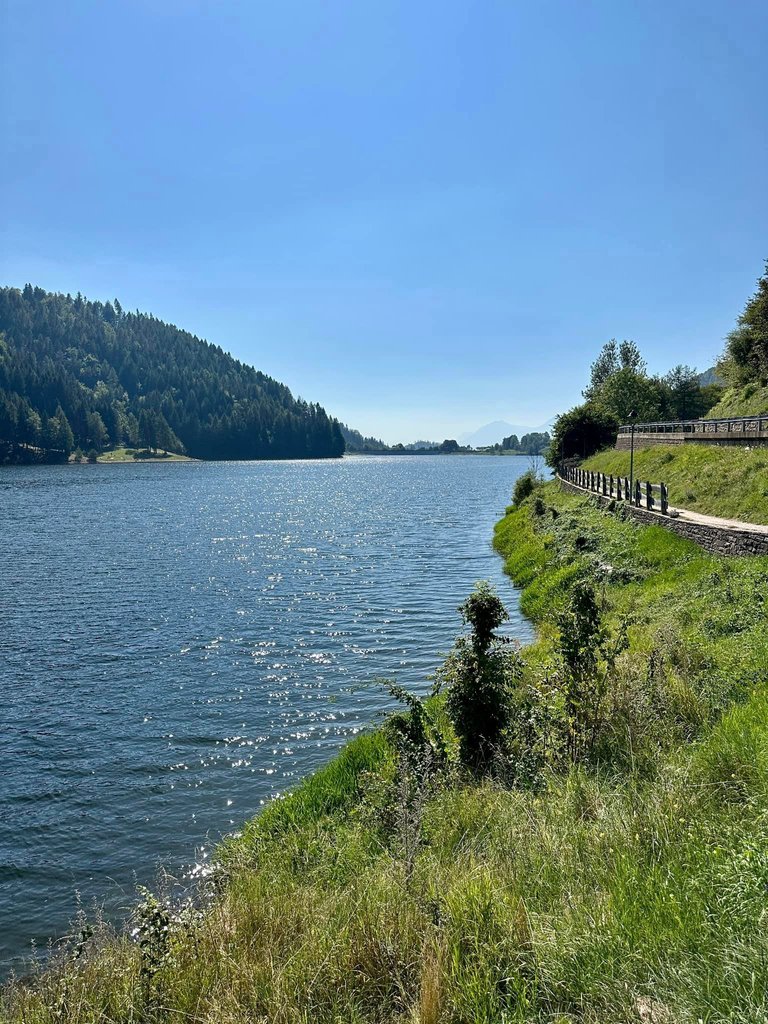 Wishing you all a wonderful day, and we'll talk soon.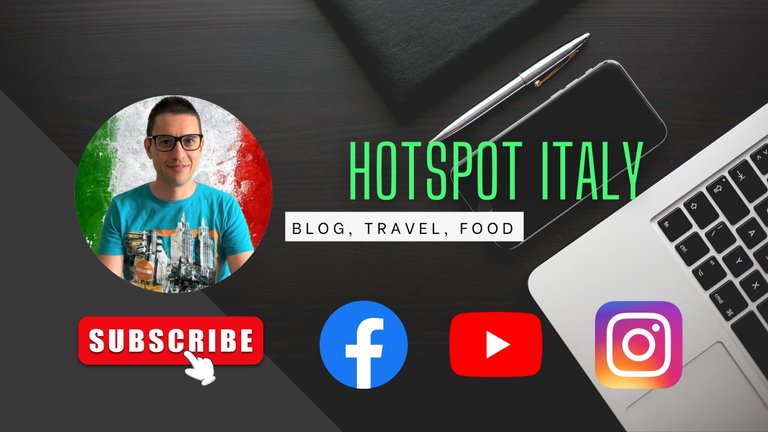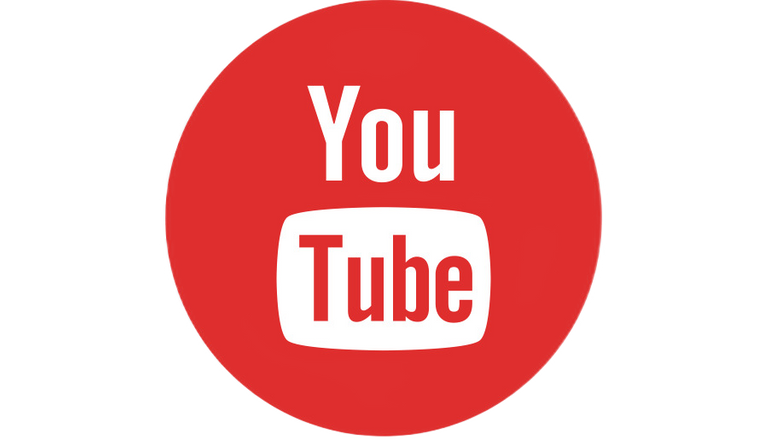 ---
---