5 Minute Freewrite - Bad Smelling Restaurant
All, sharing a 5 minute freewrite. Thank you for reading.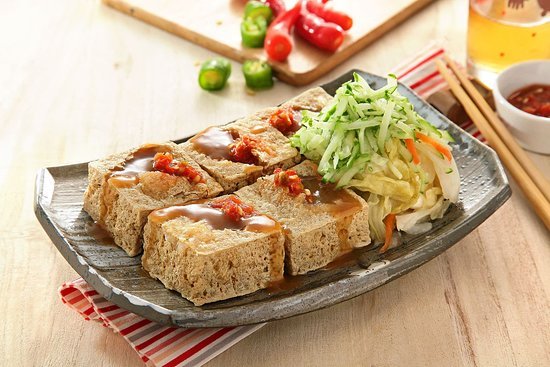 It was Joseph's first time visiting Taiwan and his host Jeffrey wanted to show him all the amazing things that Taiwan has to offer.
First he brought Joseph to the famous Taipei 101 and also the various tourist attractions, Ximending shopping district and had a nice cold brew coffee at the cafe to catch up since they last met during school days when Jeffrey was an exchange student at the university that Joseph was in.
Time flies as they chat about the old times and how each other had been over these past few years. Jeffrey heard some rumbling sound coming from Joseph and knew it's time to head for dinner.
After walking a good fifteen minutes, they finally arrived at the restaurant which Jeffrey claimed to served one of the best delicacies of Taiwan. But to Joseph's horror, when another patron opened the door of the restaurant, a foul smell came right out from the restaurant, this is the most bad smelling restaurant he has ever came to. He started to retreat his steps and told Jeffrey that they should probably dine elsewhere.
Jeffrey laughed and said, "Don't worry my friend, trust me, it is really good." Joseph trusted his friend, went into the restaurant and at their table, a plate of stinky toufu was served. "Try it," Jeffrey said. Jospeh initially wavered but took up his courage and put one into his mouth. That moment, all the stinkiness was overpowered by the delicious tasting toufu. Joseph no longer fear the smell and asked Jeffrey to order a second plate.
---
---