5 Minute Freewrite - They Found Work
All, sharing a 5 minute freewrite. Thank you for reading.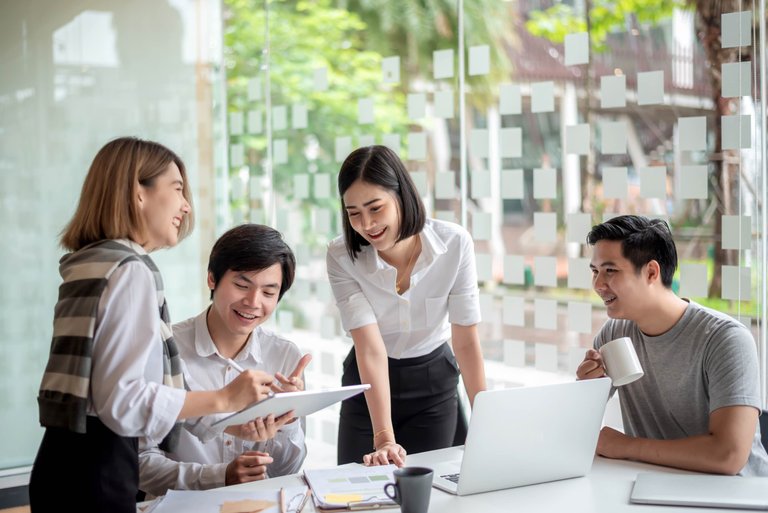 The Four Musketeers, as they called themselves, Sally, Michelle, Bob and Peter gathered in a meeting room to discuss on a project they are working on.
This project is a hypothetical entrepreneurship. The team is to come up with a business proposal and pitch to the professor for assessment. As they discussed, all of them shared what they had in mind.
All were amazing ideas and they finally decided on one particular idea, a zero-waste grocery stall. The more they discussed, the more excited they become. Finally Bob called out, "Guys, this is our final year of study, how about we make this idea a reality?" Each of them took a minute to think and all agreed to make it a reality. So with this, they no longer to individually find jobs, but together a group, they have found work in working towards becoming business partners.
---
---