5 Minute Freewrite - What nasty thing could happen on such a lovely day
All, sharing a 5 minute freewrite. Thank you for reading.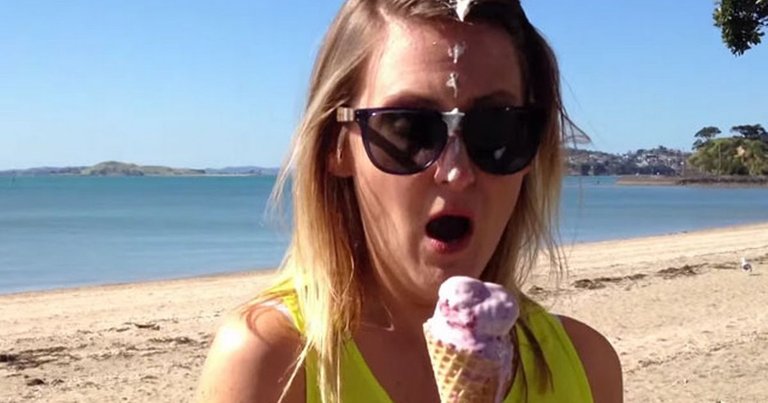 It is a bright sunny day, Michelle decided to head out to the beach to enjoy the sun. She packed her picnic basket with some light snacks, grabbed a floor mat and a pair of sunglasses, then left her house.
It was such pleasant day so far, blue skies that did not scorch the skin with light sea breeze. Michelle laid out her floor mat on the beach, put on sun block then rested on the floor mat to enjoy the sun. The comfort of both the sun and breeze felt so good that Michelle close her eyes below her sunglasses and took a little nap.
Then she heard some ringing sound followed by a voice, "Ice cream, ice cream, fresh homemade ice cream for sale." Michelle thought to herself that some ice cream would be perfect to complete today's trip to the beach. She walked up to the ice cream seller and bought a raspberry ice cream.
She closed her eyes and prepared to lick her ice cream. Little did she know, a seagull just flew past and dropped some poo as a "topping" to her ice cream. Just as she licked, the taste felt weird. Michelle opened her eyes and saw that it was bird poo, immediately charged towards the nearest drinking fountain to flush her mouth.
What nasty thing could happened on such a lovely was truly experienced by Michelle.
---
---