Sin sobrarle nada, Boca inicia con el pie derecho su defensa de título / With nothing to spare, Boca starts its title defense on the right foot [ESP-ENG]
¡Buenas Noches Hivers!
El Fútbol del país campeón del Mundo volvió este fin de semana que pasamos, y dejó varios encuentros interesantes. A excepción de Racing Club que empató ayer ante Belgrano, todos los grandes del Fútbol Argentino ganaron sus respectivos partidos: San Lorenzo despachó por la mínima a Arsenal de Sarandí; Independiente ganó de la misma manera de visitante a Talleres; River ganó el pasado sábado a Central de Córdoba y Boca Juniors cerró la jornada dominical con una victoria en la Bombonera también por la mínima ante un respetable Atlético Tucumán. De este último partido les estaré dejando mis impresiones en las siguientes líneas.
Good evening Hivers!
Soccer in the World Champion country returned this past weekend, and left several interesting matches. With the exception of Racing Club, which drew yesterday against Belgrano, all the big names of Argentine Soccer won their respective matches: San Lorenzo defeated Arsenal de Sarandí by the minimum; Independiente won in the same way away against Talleres; River won last Saturday against Central de Córdoba and Boca Juniors closed Sunday with a victory at the Bombonera, also by the minimum against a respectable Atlético Tucumán. I will be giving you my impressions of the latter match in the following lines.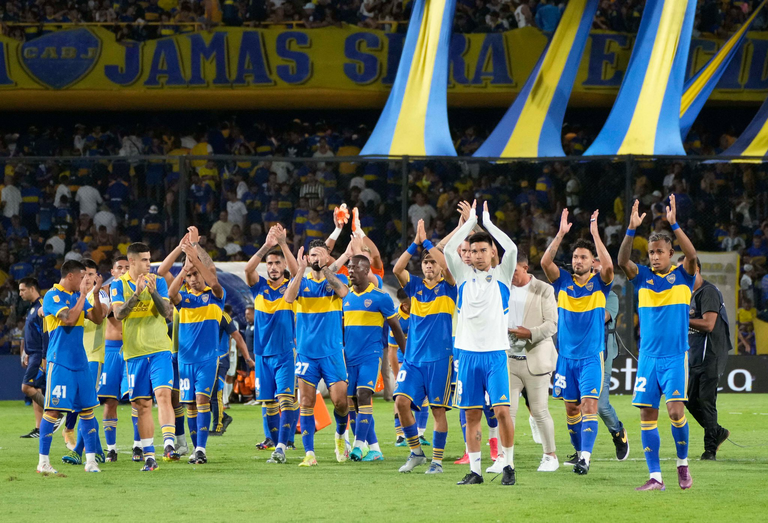 Fuente
Boca Juniors es un club que, como manda su historia, debe estar siempre en lo más alto del fútbol Sudamericano. Sin embargo, ya van casi 16 años desde que consiguió su último título de copa libertadores derrotando en la final al Gremio de Brasil. Desde ese campeonato conseguido, el conjunto Xeneize se quedó a las puertas de la séptima estrella en dos ocasiones, una ante Corinthians en 2012 y la otra ante su máximo rival en el 2018. En 2019 quedaría eliminado en las semifinales otra vez ante River, en una serie que el Millonario se llevó con global de 2-1. El año pasado chocaron de frente al quedar afuera prematuramente ante Corinthians como local en Octavos los de final.
Después de ese tropiezo en Libertadores, tuvieron el aguante de hacer un gran final de temporada para conseguir el campeonato del fútbol argentino en la última jornada. Para este nuevo curso se espera una mejor participación en el torneo local y sobre todo lograr competir en el plano internacional, donde el dominio Brasileño en el continente se hace cada vez más y más grande.
Dicho ésto, voy a dejar de merodear y a ir al grano con lo que fue la victoria por la mínima de Boca en la Bombonera en el primer partido del año, ante Atlético Tucumán, que en la temporada pasada estuvo un buen tramo del año como líderes absolutos de la tabla, así que el conjunto Azul y Oro tenía que salir con todo para poder vencer a un rival muy respetable.
El entrenador de Boca, Hugo Ibarra no podrá contar con Darío Benedetto en este inicio de temporada, ya que el delantero titular fue sancionado por las 5 primeras fechas de campeonato, por un gesto antideportivo realizado hacia los árbitros en aquella final del trofeo de campeones que se disputó en el mes de Diciembre ante Racing, donde la Academia terminaría quedándose con el título en la prórroga. Tampoco podrá contar con Marcos Rojo por tiempo indefinido, por una lesión de ligamento cruzado anterior de la pierna derecha. Con ésto, la alineación para éste partido ante el Decano quedaría de esta manera:
Boca Juniors is a club that, as its history dictates, should always be at the top of South American soccer. However, it has been almost 16 years since it last won the Copa Libertadores title by defeating Gremio of Brazil in the final. Since that championship, the Xeneize team has fallen short of the seventh star on two occasions, once against Corinthians in 2012 and the other against its greatest rival in 2018. In 2019, they were eliminated in the semifinals again against River, in a series that El Millonario won 2-1 on aggregate. Last year they clashed head-on when they were eliminated prematurely by Corinthians at home in the Round of 16.
After that stumble in the Libertadores, they had the stamina to put in a great end to the season to win the Argentinean championship on the last day of the season. For this new season, they expect a better participation in the local tournament and, above all, to be able to compete at the international level, where the Brazilian dominance in the continent is getting bigger and bigger.
Having said that, I will stop lurking and go to the point with what was the minimal victory of Boca in the Bombonera in the first match of the year, against Atlético Tucumán, which last season was a good stretch of the year as absolute leaders of the table, so the Blue and Gold team had to go all out to beat a very respectable rival.
Boca's coach, Hugo Ibarra will not be able to count on Darío Benedetto at the beginning of the season, as the starting striker was suspended for the first 5 dates of the championship, for an unsportsmanlike gesture made towards the referees in that final of the champions trophy played in December against Racing, where the Academy would end up winning the title in extra time. Marcos Rojo will not be available for an indefinite period due to an anterior cruciate ligament injury in his right leg. With this, the line-up for this match against El Decano will be as follows: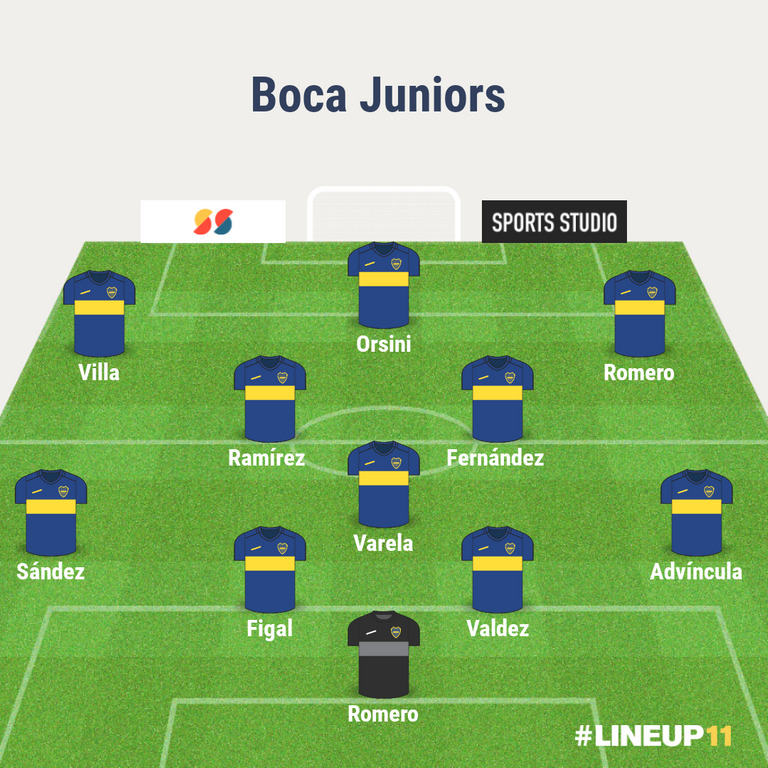 Fuente
Atlético Tucumán fue a jugar de tú a tú en el suelo de la Bombonera. Los primeros minutos fueron de pleno dominio para los visitantes, que con una buena presión sobre Varela en el centro del campo, desconectaba todos los circuitos de Boca que no podía atravesar la mitad de la cancha con comodidad. Orsini era el que más aguantaba los balones ante defensas rivales aprovechando su gran físico para pivotear y combinar con sus compañeros. El mediocampo de Boca careció de mucho juego en el día de ayer, pero esto no viene sucediendo de un día para otro, El Xeneize juega así desde hace rato y de esa manera salieron campeones en la temporada pasada: Siendo sólidos en defensa y efectivos en el ataque sin apoyarse tanto en la elaboración de las jugadas. El primer tiempo lo tenía controlado el Atlético Tucumán, y el partido se jugaba como ellos querían y tenían planeado.
Para el complemento, Boca pudo subir más sus líneas de medios y defensores para intentar presionar en campo rival y recuperar en tres cuartos de cancha. Llegados a los 70' minutos de juego en un partido ausente de situaciones claras, llegaría el gol por parte de los locales en una jugada donde Orsini pudo peinar bien para Villa, que con espacio por delante pudo llegar hasta el área para meter un pase de la muerte a Óscar Romero que llegó para definir y poner el único tanto del encuentro. Romero fue el que más intentó y el que mejor jugó por parte de Boca que pese a no tener juego en la mitad de la cancha pudo sacar el partido adelante como se les caracteriza.
Atlético Tucumán went to play one on one on the floor of the Bombonera. The first minutes were dominated by the visitors, who with a good pressure on Varela in the center of the field, disconnected all Boca's circuits, who could not cross the midfield comfortably. Orsini was the one who held the most balls in front of rival defenses, taking advantage of his great physique to pivot and combine with his teammates. Boca's midfield lacked a lot of play yesterday, but this has not been happening from one day to the next, El Xeneize has been playing like this for a long time and that is the way they won the championship last season: being solid in defense and effective in attack without relying so much on the elaboration of the plays. The first half was controlled by Atlético Tucumán, and the game was played as they wanted and had planned.
For the second half, Boca was able to move up their midfield and defense lines to try to press in the opponent's field and recover in three quarters of the field. After 70' minutes of play in a match lacking in clear situations, the goal would come for the locals in a play where Orsini was able to give a good pass to Villa, who with space in front of him was able to get to the area to make a pass to Oscar Romero, who arrived to score the only goal of the match. Romero was the one who tried the most and played the best for Boca, who, despite not having any play in the middle of the field, was able to pull the game off as they are known for.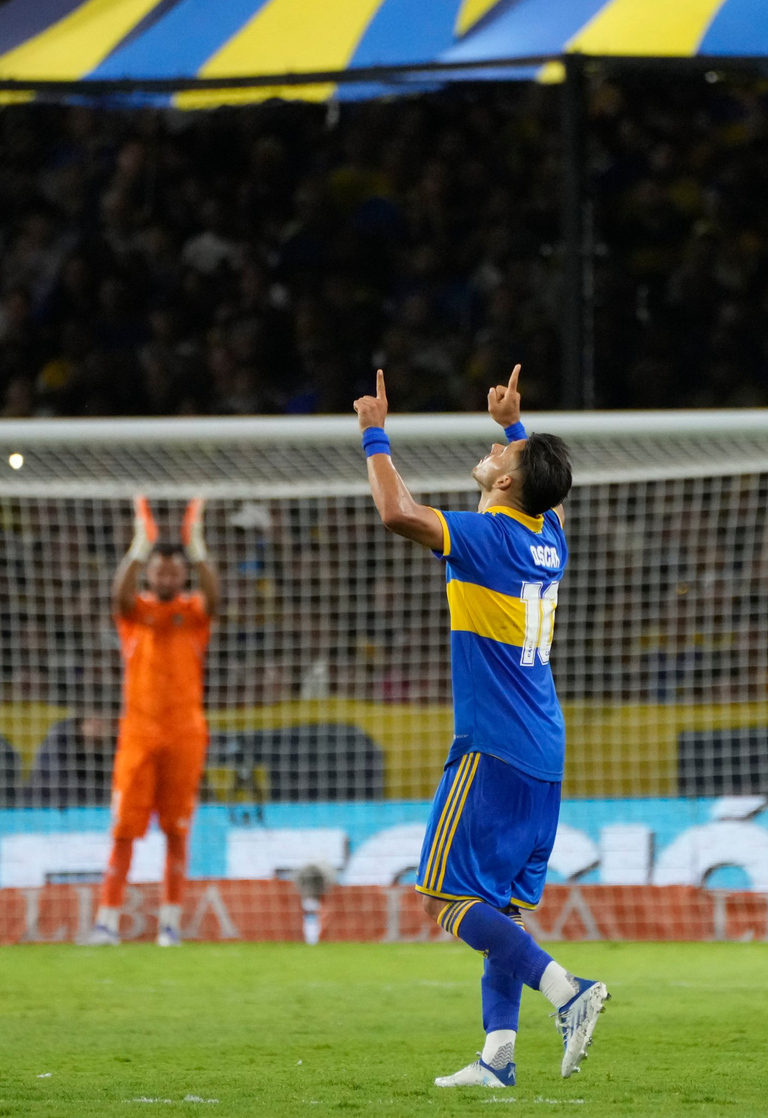 Fuente
Conclusiones Finales - Final Conclusions
Boca ganó como viene ganando desde el año pasado, parece que tomaron las cosas donde las dejaron y siguieron a lo suyo. De momento persiste la falta de juego en la mitad de la cancha, la defensa sigue sólida y ahora se ve más fuerte con el fichaje del paraguayo Bruno Valdez, que ayer jugó como si tuviera 3 temporadas con el equipo. En el ataque Orsini tuvo un partido correcto, y a primera vista se vió más rápido y más ágil en la toma de decisiones que en pasadas temporadas. La vuelta de Exequiel Zeballos después de 5 meses y 19 días, es una excelente noticia para el equipo, ya que con ésto Ibarra se garantiza otra presencia con mucha juventud y calidad en el banco de los suplentes junto con Langoni y Briasco, ambos atacantes.
Dicho ésto, el equipo tiene que mejorar mucho en cuanto a creación de juego se refiere, es probable que mostrando este rendimiento puede que les alcance de nuevo a nivel local, pero en Libertadores es otro cantar, tendrán que ir carburando para lograr hacerle frente a los equipos brasileños, algo que en estos momentos parece muy cuesta arriba.
Con esto hemos llegado al final de este Post. Muchas Gracias por acompañarme. ¡Nos vemos en la próxima!
Boca won as they have been winning since last year, they seem to have picked up where they left off and continued to do their thing. At the moment the lack of play in the midfield persists, the defense is still solid and now looks stronger with the signing of Paraguayan Bruno Valdez, who yesterday played as if he had 3 seasons with the team. In attack Orsini had an okay game, and at first glance looked quicker and more agile in his decision making than in past seasons. The return of Exequiel Zeballos after 5 months and 19 days is excellent news for the team, as with this Ibarra guarantees another presence with a lot of youth and quality on the substitutes' bench together with Langoni and Briasco, both attackers.
That said, the team has to improve a lot in terms of playmaking, it is likely that showing this performance may be enough for them again at local level, but in the Libertadores it is a different story, they will have to improve to face the Brazilian teams, something that at the moment seems very difficult.
With this we have reached the end of this Post. Thank you very much for joining me, see you next time!
La redacción fue traducida con Deepl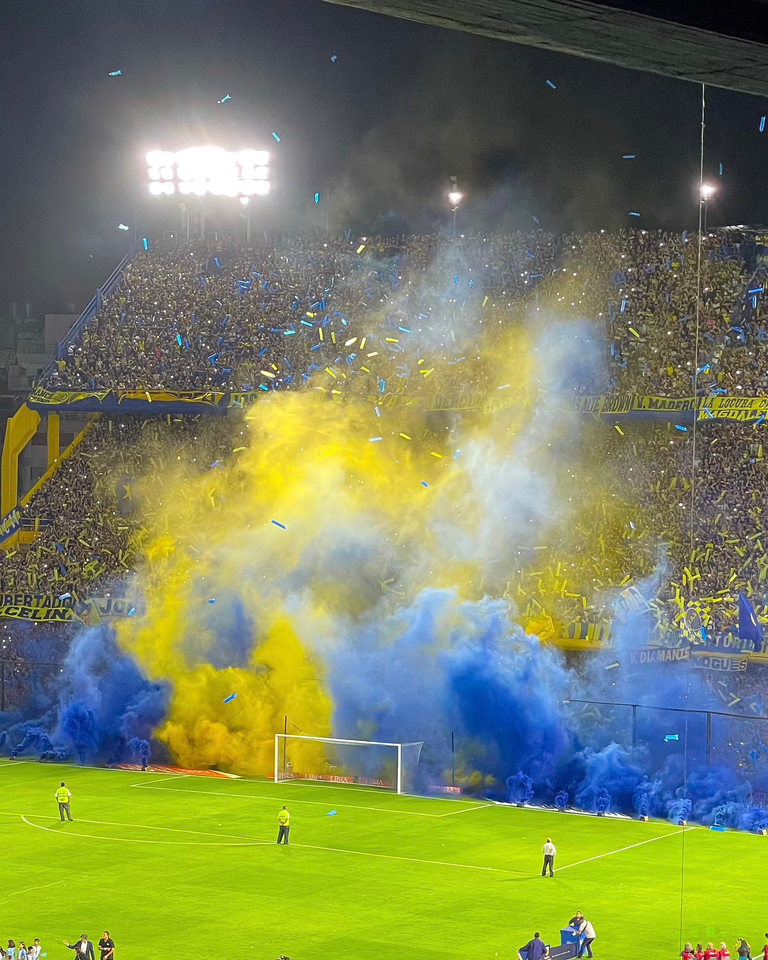 Fuente
---
---