Had My First Ever Web3 Domain With CoinGecko Candies
I don't know about the future of these Web3 domains that are being offered at unstoppabledomains.com but one thing is for sure and that is, I got it without paying from my pocket.
Just wanted to play around editing stuff on my domain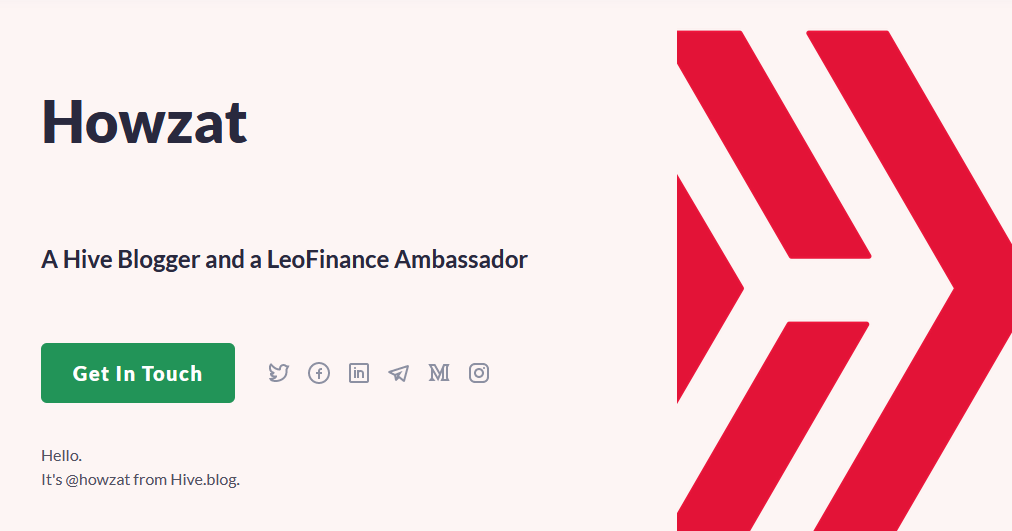 Thanks to CoinGecko for these daily free candies they offer. I have been claiming these candies for some time and had a chance to collect more than 5k candies so far.
What are these CoinGecko Candies For?
There are a bundle of stuff that is being offered which you can use your Candies for.
Check the list here:
https://www.coingecko.com/account/rewards?locale=en
I got my $20 Web3 Domain Credit from Unstoppable Domains.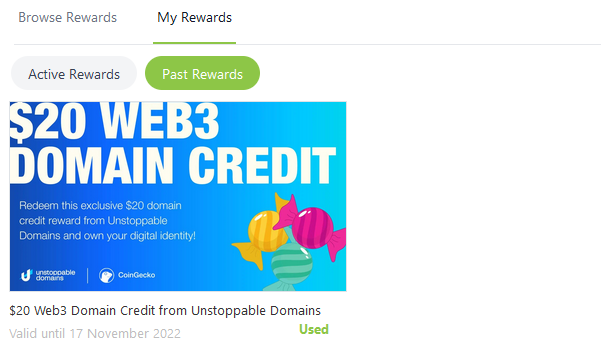 It costed me 700 CoinGecko candies.
Unstoppable Domains is on a mission to return the power of the internet to people. To accomplish this, we are creating web3 domains that put you back in control of your data.
All you need is to paste a code at the checkout page of the store's website.
I Just Minted My Domain
I claimed by first web3 domain at unstoppabledomains.com for $10 out of $20 credit by CoinGecko and minted it.

Woohoo...crptovibes.blockchain is the domain I got.
What to do with the domain?
I have no idea right now. I can sell it as well. Who knows if someone needed my domain for a good price.
Isn't it a good deal?
Who knows about the future.
Posted Using LeoFinance Beta
---
---