Is This Really the End of Crypto?
The FTX contagious has spread across the crypto industry very fast with several players in the industry being effected heavily.
Crypto Venture Fund Multcoin has to face a loss of a billion dollars holding its assets on FTX.
The way crypto industry has collapsed have risen questions whether is crypto really dead.
However, looking at the history FTX is not the only exchange that has collapsed. In the past this sort of instances have happened with exchanges like MT Gox collapsing overnight.
Considering mood of the people moving their assets to Self-Custody, does show people still believe in good crypto projects.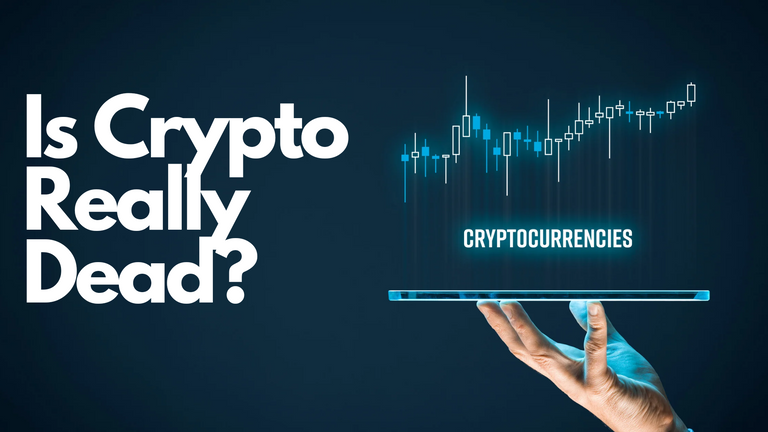 Canva
There certainly have been some short term headwinds after FTX collapse with Institutional players selling their Bitcoin. But it would be too early to say if crypto is dead.
At $797.37B, it still is a sizable market.
No doubt, the crypto industry have experienced substantial losses in recent weeks or months, but it's not something I am willing to agree that the market is dead.
We talk about the decentralization of crypto but it's frustrating to see FTX which is a centralized platform being run by a billionaire damaging the reputation of the industry.
Decentralized Finance is something that might be the future of crypto industry.
In DeFi People don't really need to rely or trust on personalities like what we do on any centralized platform. People can buy and sell cryptos without necessarily involving any intermediary.
Yes there are some quite major hiccups but for the most part, DeFi has done well.
Talking of regulations, we do need regulations and it must be good regulations.
---
---
Follow: @howzat
www.twitter.com/itshowzat
Discord: howzat#8307
Posted Using LeoFinance Beta
---
---